Our readers have already virtually walked with us through the office quarters of Silicon Valley in California. Today, Travellizy's article is about the Santana Row neighborhood, where residents of the technology capital of the world visit trendy shops and dine at fancy restaurants.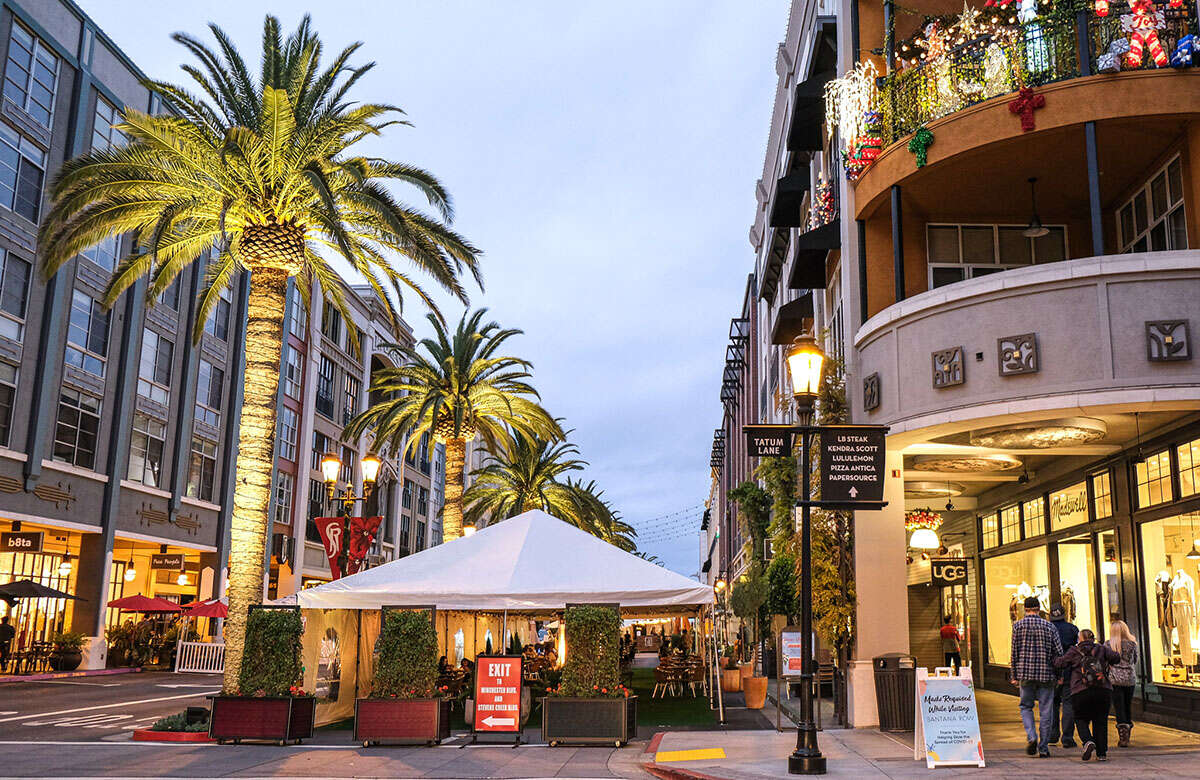 Shopping and restaurants for IT pros
The territory that falls under the definition of "Silicon Valley" is located in the north of California. There are no official boundaries, but it is generally accepted that it includes the counties of Santa Clara, San Mateo, the western part of the Alameda and partly Santa Cruz County. It is a large stretch of land and coast, with access to the Pacific Ocean and the inner San Francisco Bay. The world's most famous high-tech companies, disruptive technologies and high salaries attract the most talented engineers and developers from around the world. The concentration of programmers and engineers in Bay Area is higher than anywhere else on the planet!
Everyone who works in Silicon Valley and their families need somewhere to buy new clothes, books, electronics, and also have a tasty and varied food. All this can be done in the Santana Row area, which is less than two square kilometers in the west of San Jose, a city with over a million people.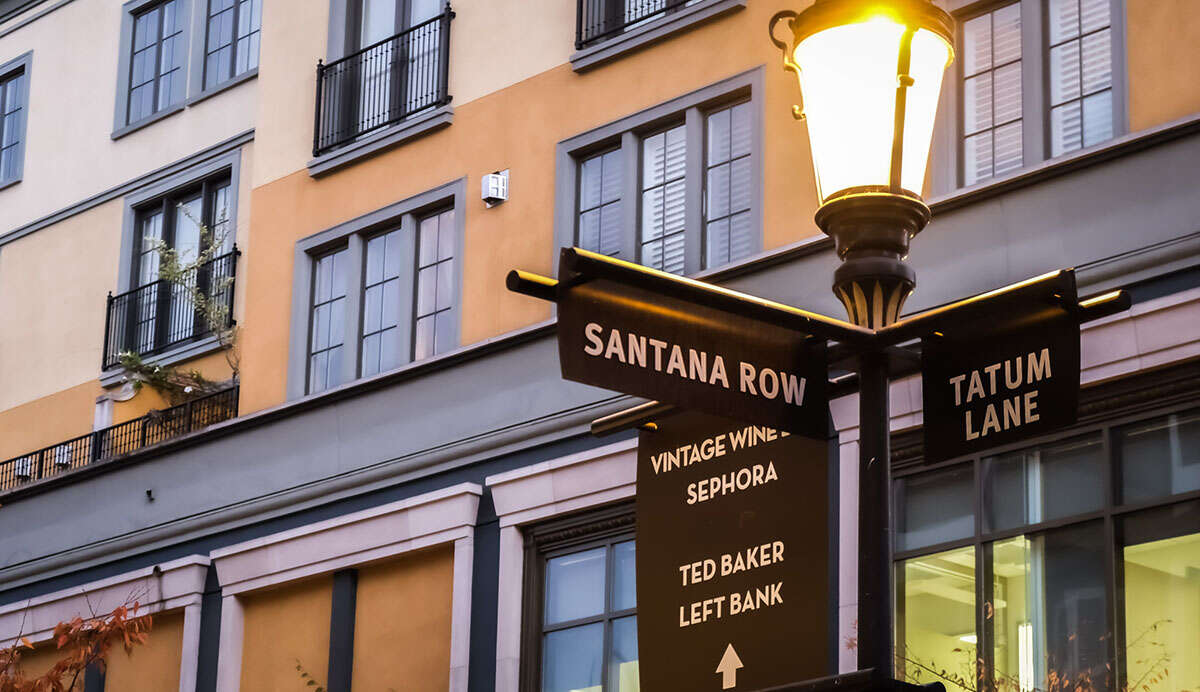 The atmosphere of European neighborhoods
When wealthy residents of Santa Clara County want, so to speak, others to see and be seen, they go to Santana Row. You can spend the whole day here, moving from one boutique to another: on a small plot of land, there are 70 shops, 20 restaurants, 9 spas and a hotel with 215 rooms.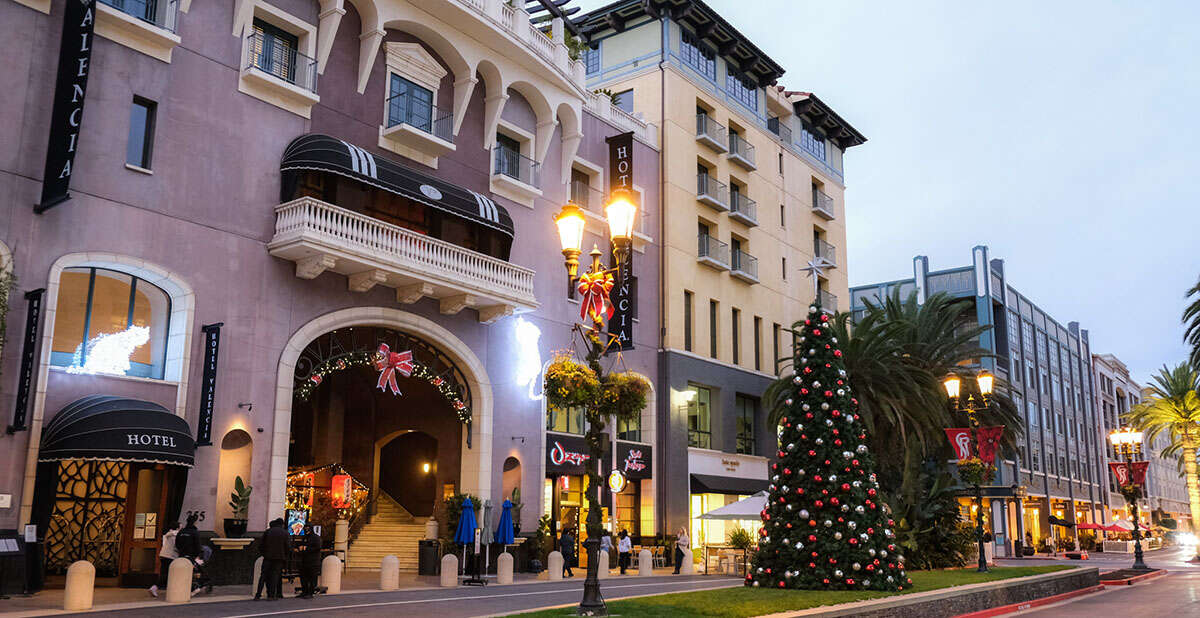 The architecture in Santana Row is similar to European architecture, which is rare and exotic for California. In the morning and afternoon, when the streets are still empty, it is quiet and cozy there. Those who like shopping in comfortable conditions try to come to the very opening of the stores. Now, a pandemic of the COVID-19 virus is raging in the United States, many are trying to avoid contact with other people, or at least reduce them to a minimum. Prestigious brands are working hard to keep customers safe, which is why more and more stores offer personalized shopping.
This allows the buyer to pre-book a stylist in the store for a specific period of time. In addition to this, each item is steamed and sealed. Such safety measures are in addition to the already familiar ones: all people in the store are required to wear a face mask, not to come closer than 2 meters to each other, and use only contactless payment. You can use hand sanitizers as much as you like for free: they are placed at the entrance to the store and at the checkout counters.
Pandemic design
The rental price is very high here, so only expensive brands can afford to rent premises. Such shops try to surprise customers with a beautiful design and thoughtful interior. Each can boast polite salespeople, security guards, managers, ready to make the customer experience as pleasant as possible.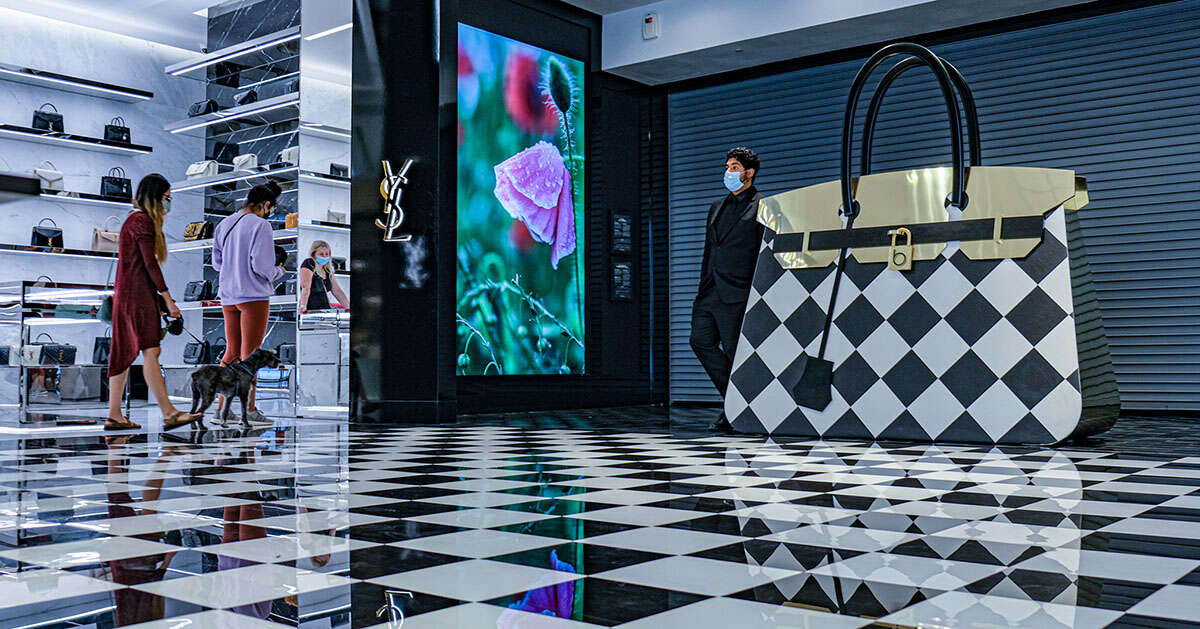 Some shops decorate the shelves to create the most relaxing atmosphere. How else can you explain crystal champagne flutes and a cocktail shaker?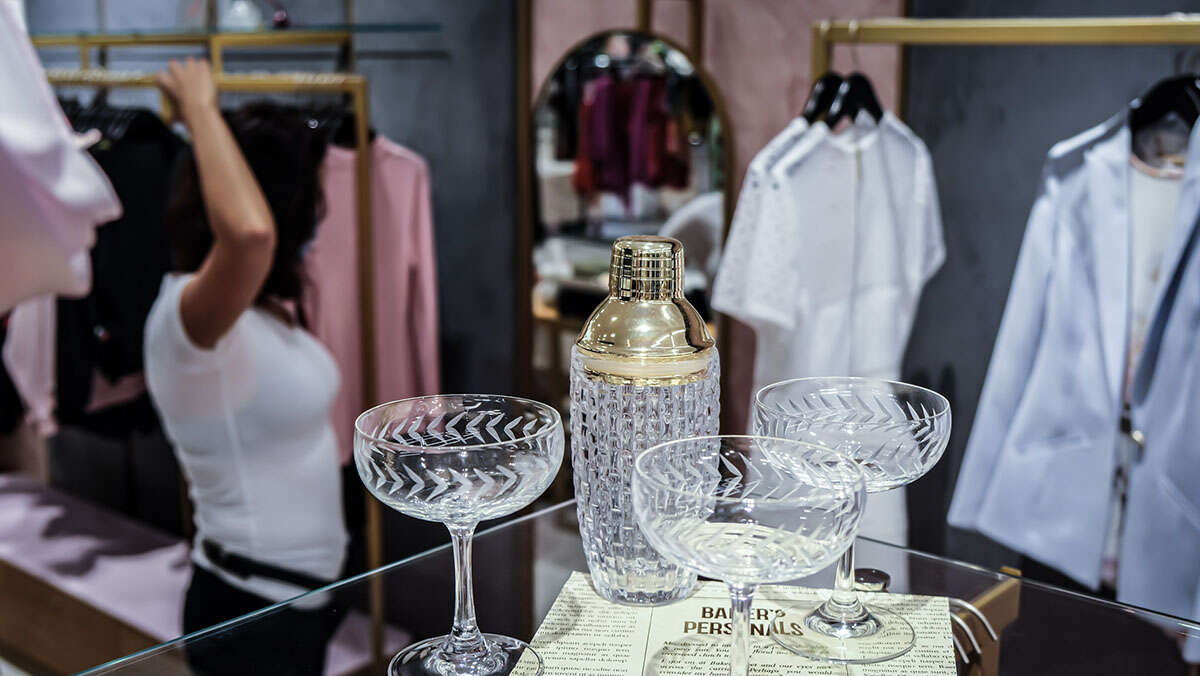 When visiting clothing stores, be prepared for the fact that you will not be able to try on the thing you like: the stores are trying to protect both employees and customers, therefore, fitting rooms are closed. Therefore, you first need to buy a thing, and then try it on. What makes the choice easier is the simple return procedure. Buyers can try on things right in the car in the parking lot. You can return purchases immediately without explaining the reasons to the cashier.
Social distancing is serious!
All surfaces on which you can sit and lie are delimited by safety zones. Long benches are with social distancing stickers, so you can sit where there is no sticker.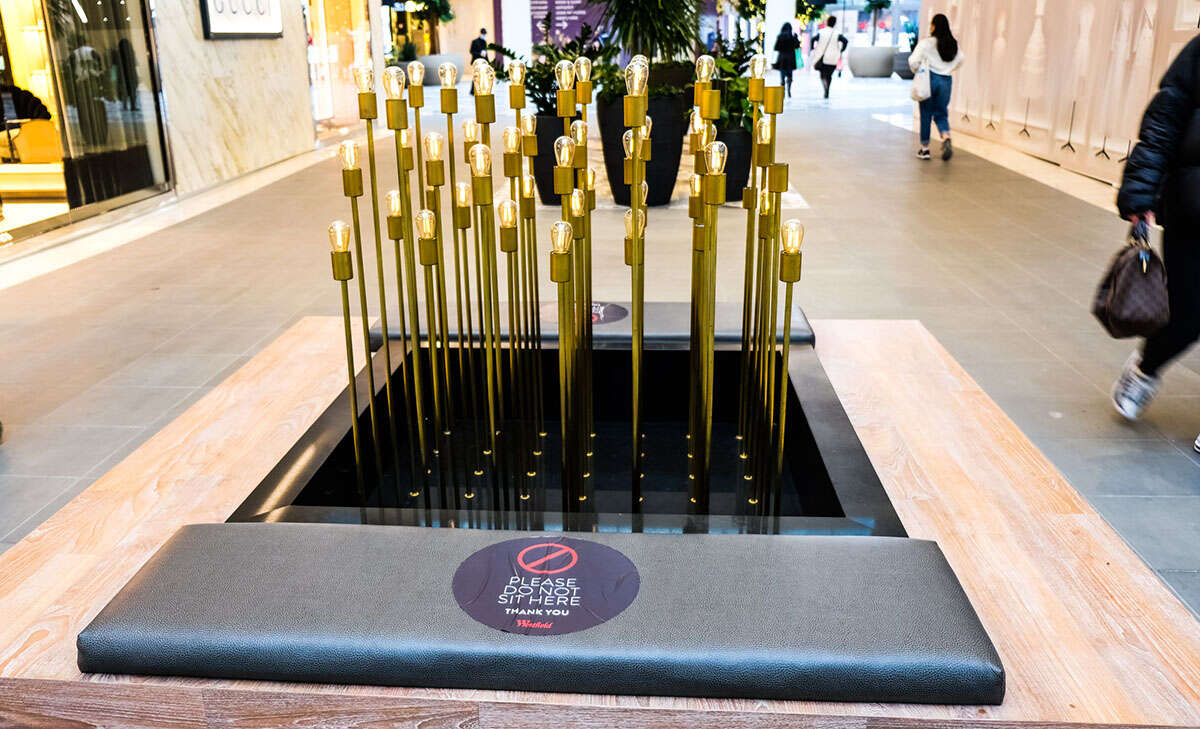 Americans have an open mind about the surfaces to sit and lie down: the floor of the store, the lawn, the decorative stone at the cinema - everything is fine if you feel comfortable!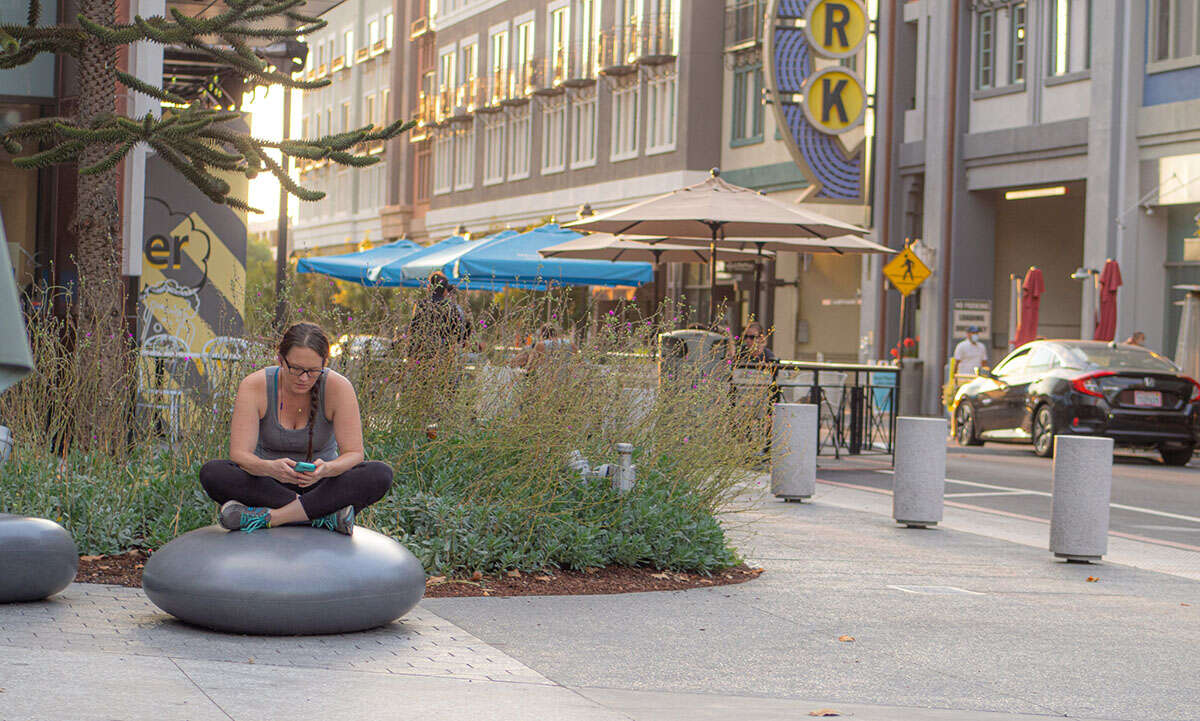 Although there is a war against the virus, but lunch has to be on time!
At lunchtime, the number of people on the streets increases, and by evening, the neighborhoods become like any tourist center of a big city. Now the statistics of the COVID-19 virus has gone up sharply again, so restaurants and cafes cannot serve food indoors. To enjoy dinner, you have to sit outside, this is called "dine out". Part of the roadway in the Santana Row area is blocked, fences and tables are placed.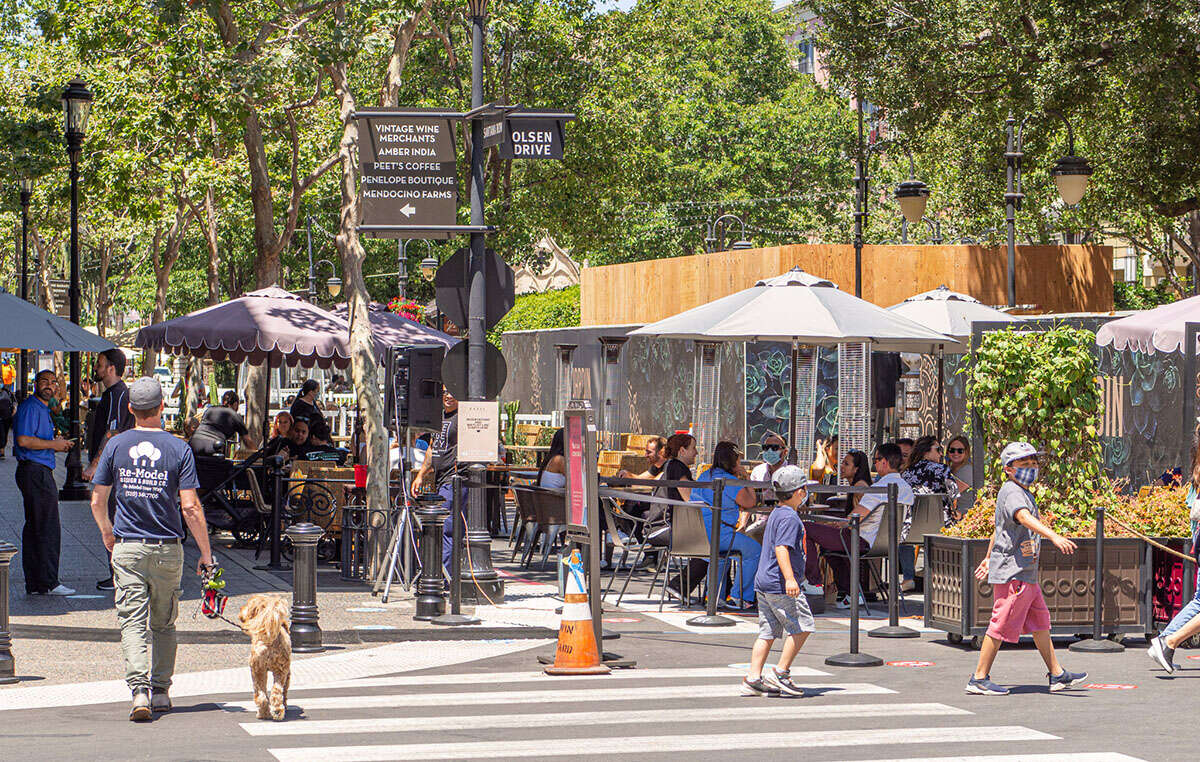 In the clarifications to the rules for serving food, it is indicated that if the restaurant is installing a canopy and walls, then three of the four walls should not impede air circulation. Unfortunately, neither all institutions follow the instructions of doctors, nor visitors do. Waiting for the table, making an order to the waiter, visiting the restroom should be done without removing the face mask. Most residents behave this way, but not all. Young people are especially careless when they gather in groups near popular restaurants and cafes.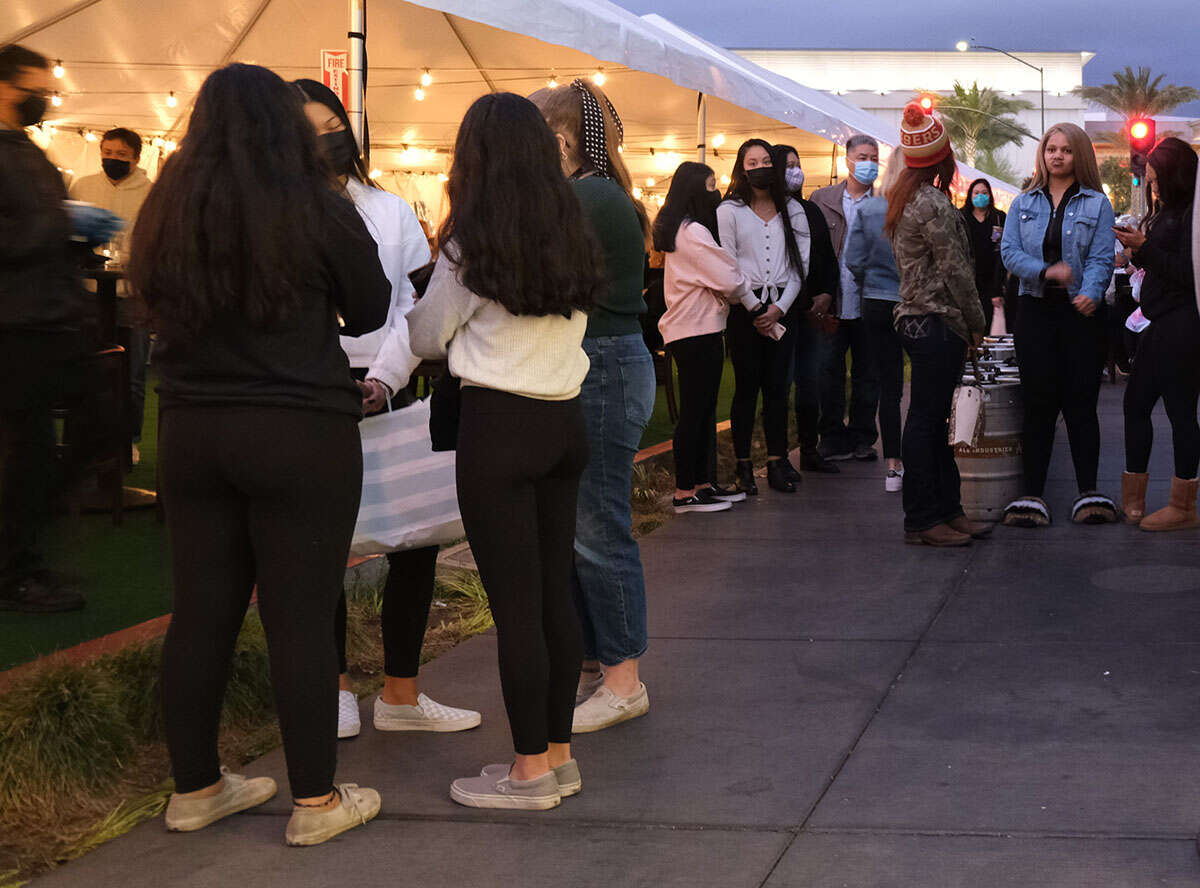 Safety for everyone
Almost everyone who strolls around Santana Row wears face masks and adheres to medical advice. It is a safe and clean area. Unlike San Francisco's downtown, there are no tents where homeless people live. There are no beggars to be seen either, not even smokers. This is an expensive neighborhood densely populated with wealthy people. The cost of renting a three-room apartment is on average about $ 3,000 per month.
Despite high prices, the area is being actively built up with multi-storey buildings intended for both work and housing. Due to the virus, almost everyone has been working from home since March 2020, so shopping is a very popular pastime and an opportunity to meet friends. Mask reminders and free hand sanitizers can be seen everywhere: at the entrance to the store, in the parking lots, at the restaurant table.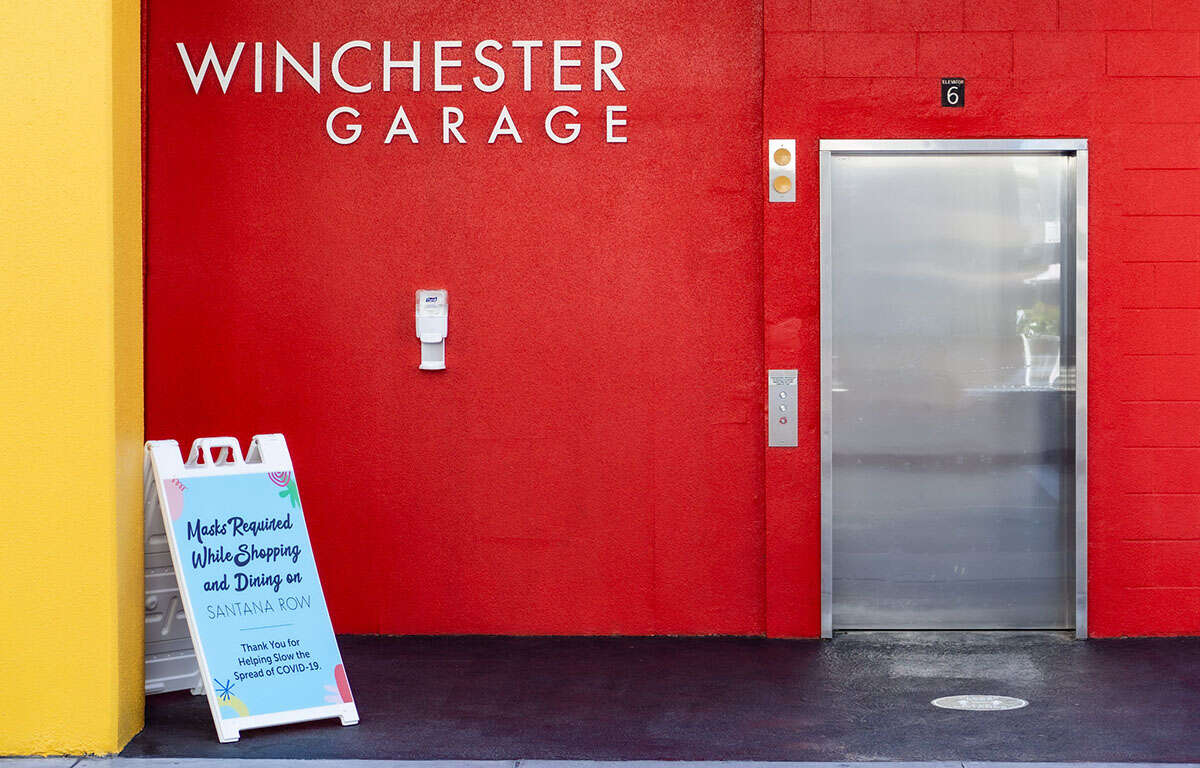 More and more often, restaurants remove the printed menu, and instead put QR codes on the tables. By pointing the camera of your smartphone at the matrix barcode, you can go to the restaurant's website, find out the prices and assortment.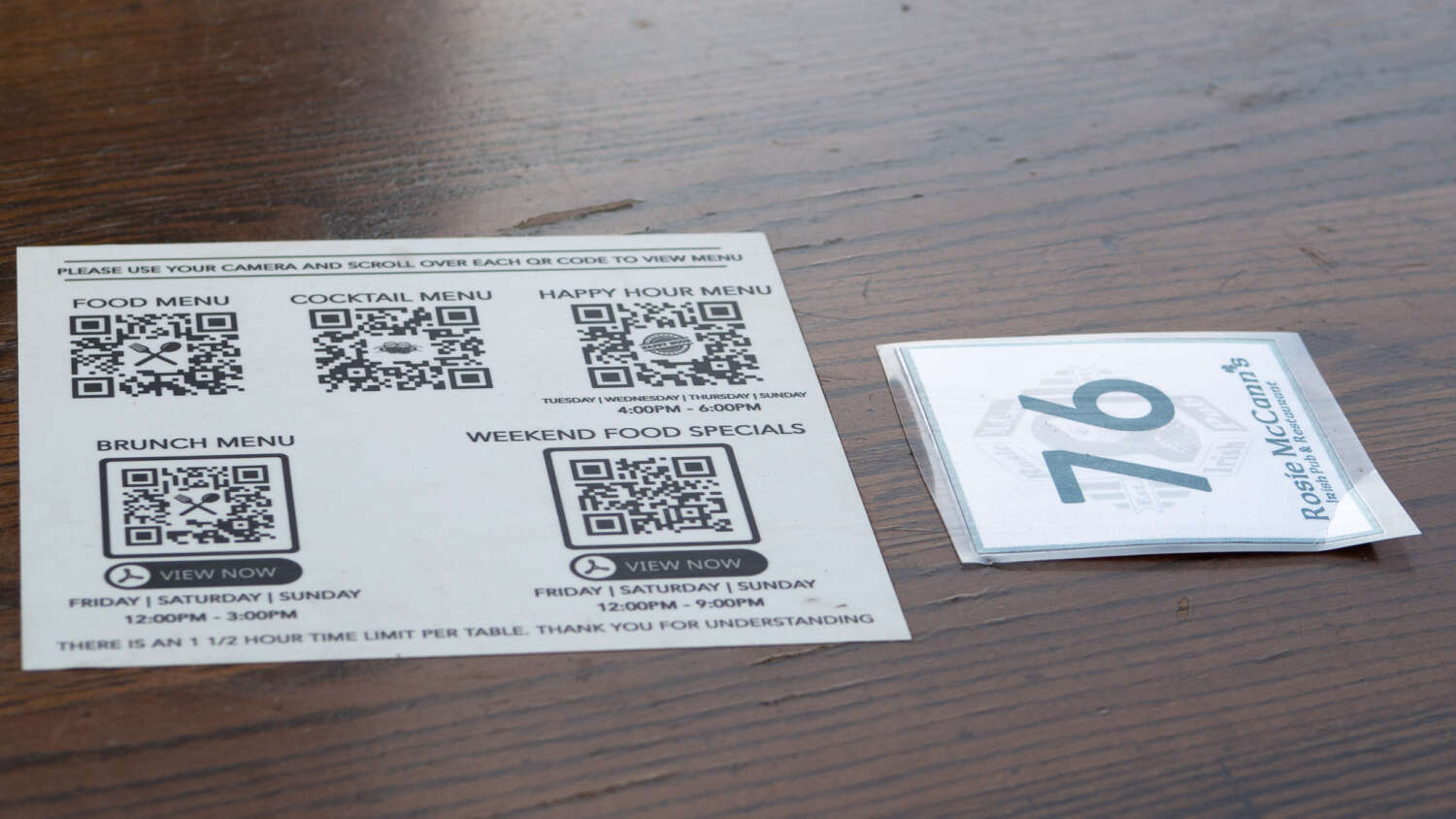 Antiseptics can also be seen at cash desks and at customer service locations, as well as transparent plastic screens, which were previously known from pharmacy kiosks.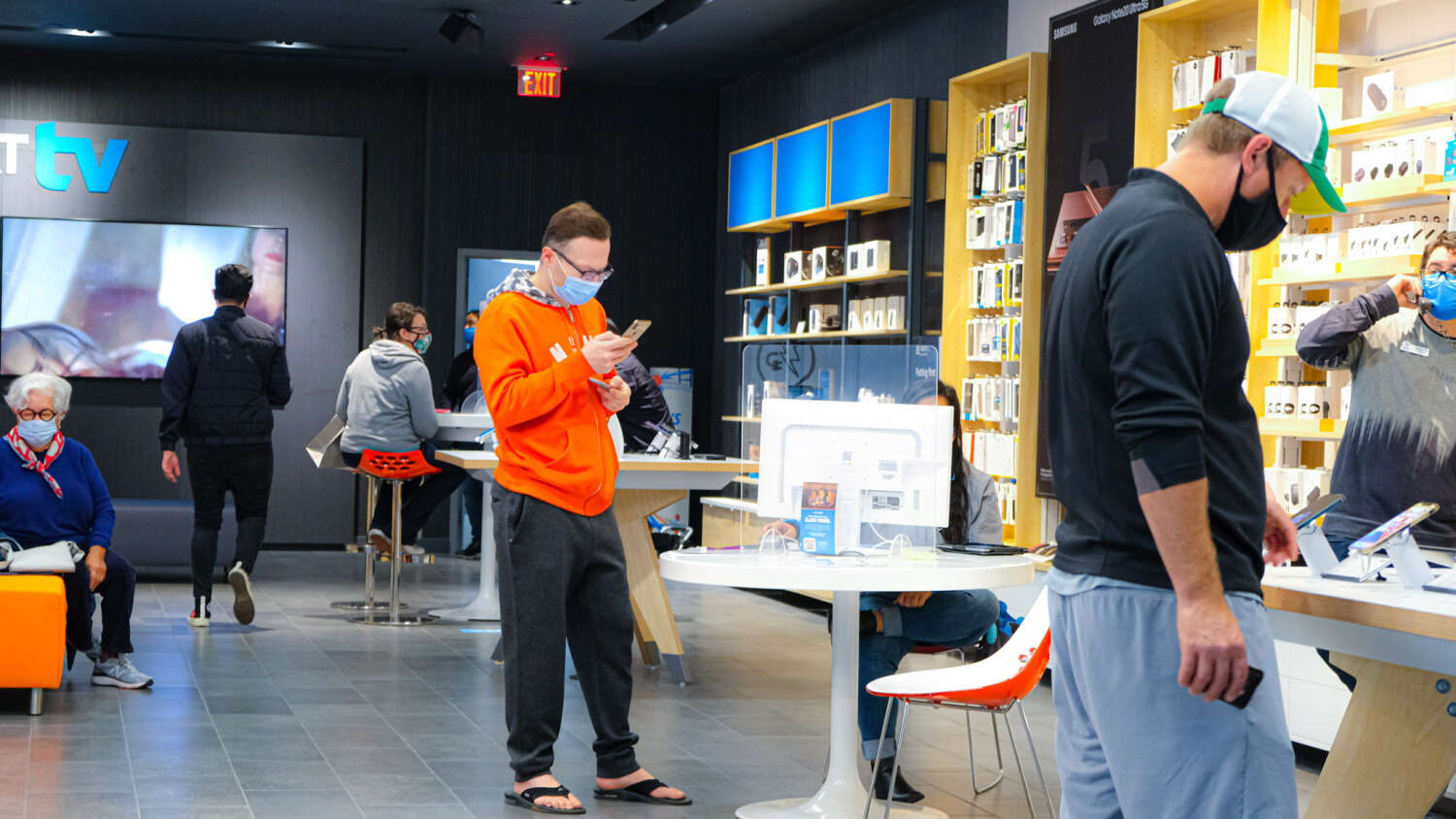 The cashier regularly wipes the surface with disinfecting liquids. To reduce the risk of transmitting the virus, there is a minimum number of shop assistants in the checkout line, so that while standing in line, there is enough time to think about the rationality of online shopping.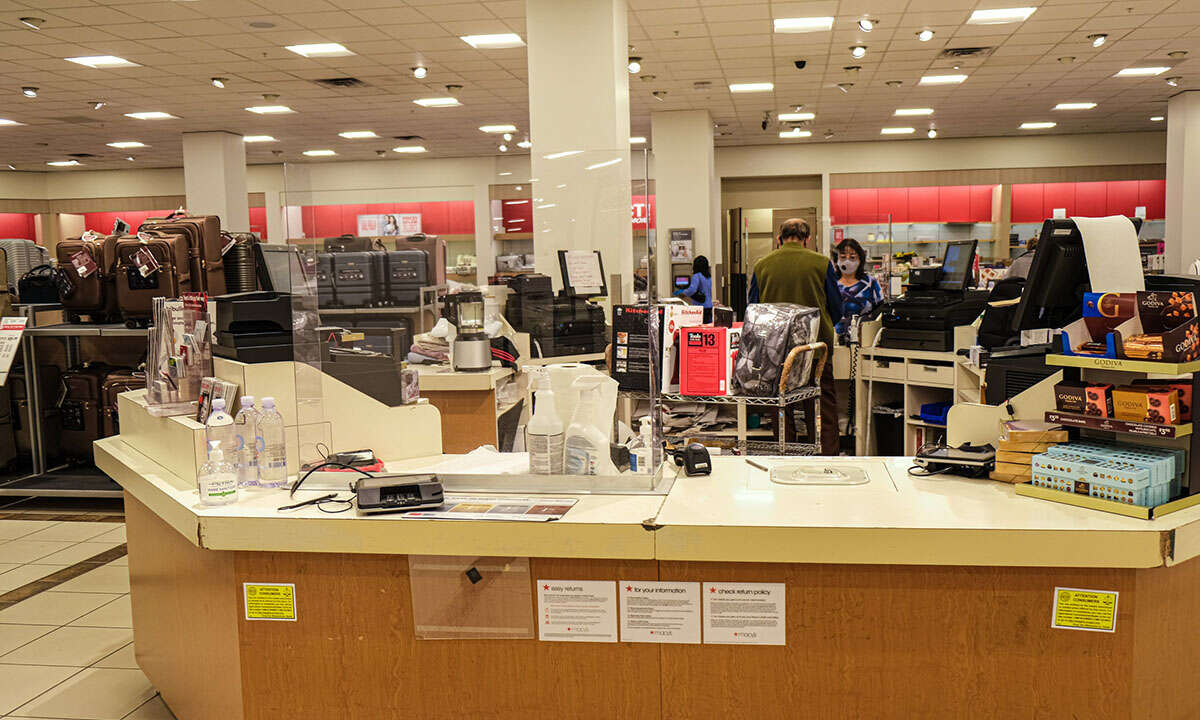 Spiritual hunger
After refreshing in a cafe or restaurant, you can think about spiritual food. A trendy and modern way to get acquainted with new books is to visit the second-hand Amazon store.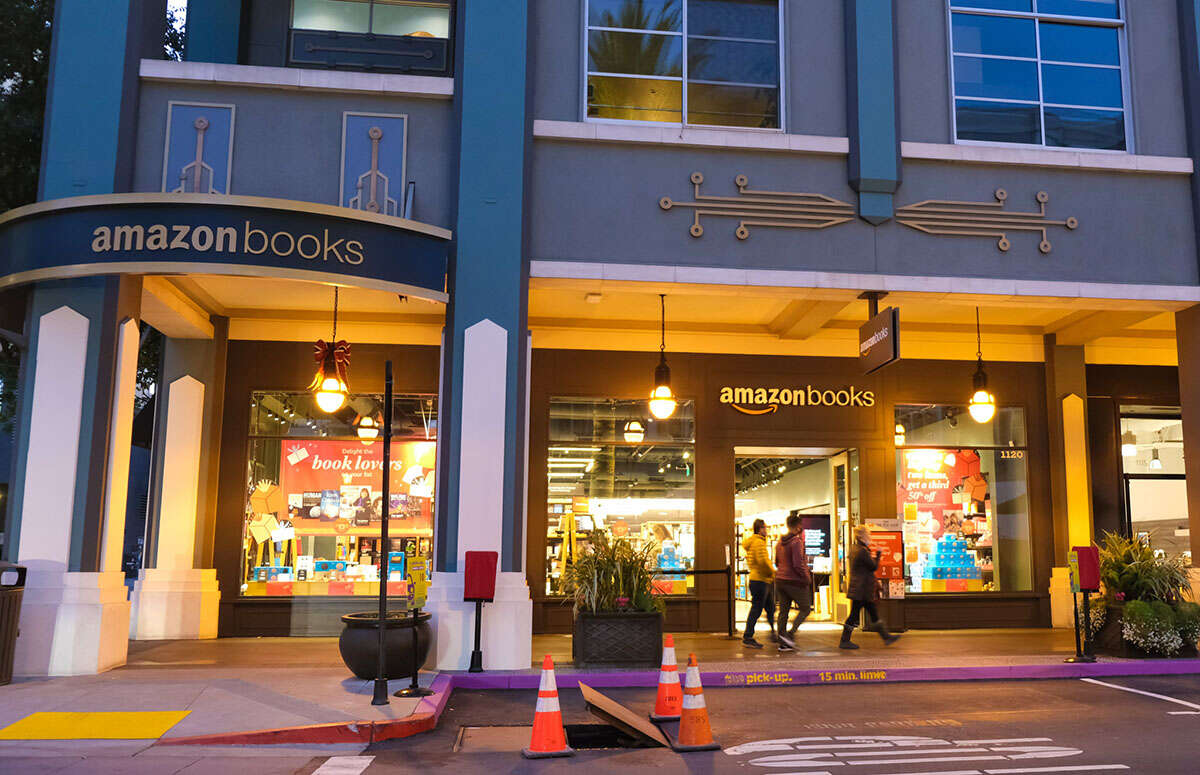 This store only sells books and products that are in great demand on the Amazon marketplace or fashion news. Buying a book here for himself or as a gift, the buyer can be sure that this is a good purchase recommended by other buyers. But since books are a matter of taste, it is undoubtedly worth checking even the best reviews yourself. Popular souvenirs and toys are also sold here.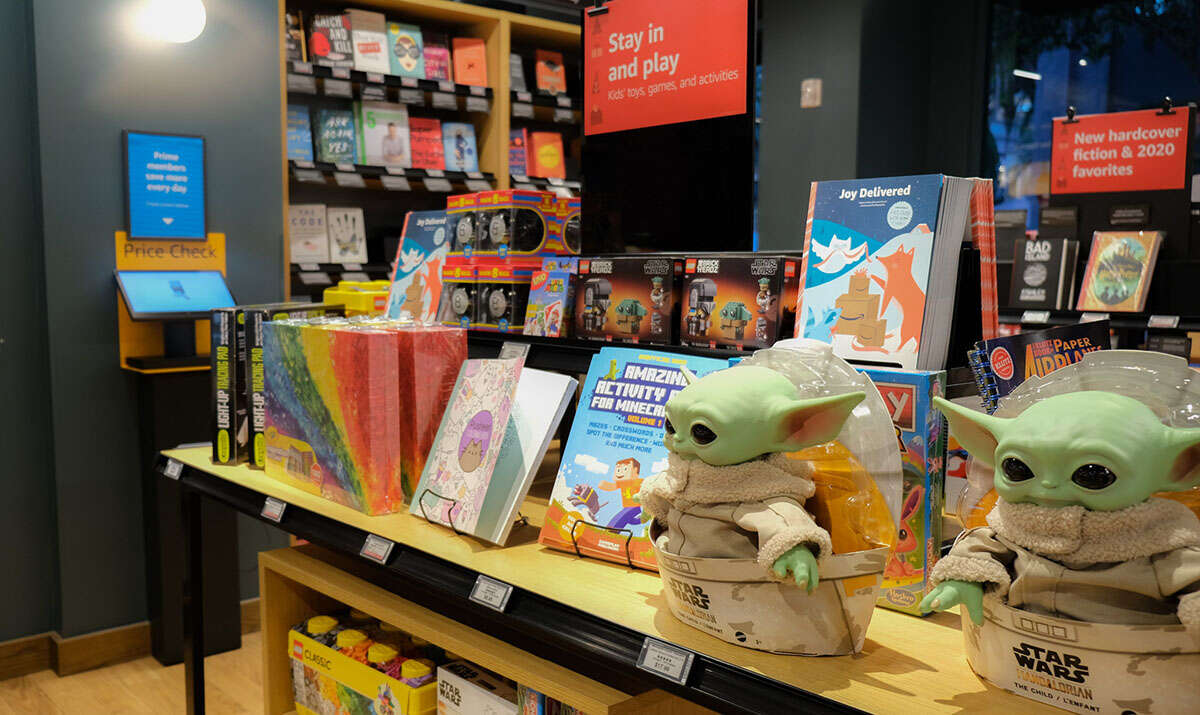 A new iPhone - by appointment only
If you are a fan of Apple products, do not miss your chance to see all the new products in person. This can be done at the Official Apple Store (2855 Stevens Creek Boulevard, Santa Clara, CA). At the entrance to the store, assistants measure your temperature, check for a face mask. If you have a mask with air valves, a bandana or a scarf instead of a mask, you will be offered to wear a free regular face mask. If the buyer decides to persist, he will simply be denied entry.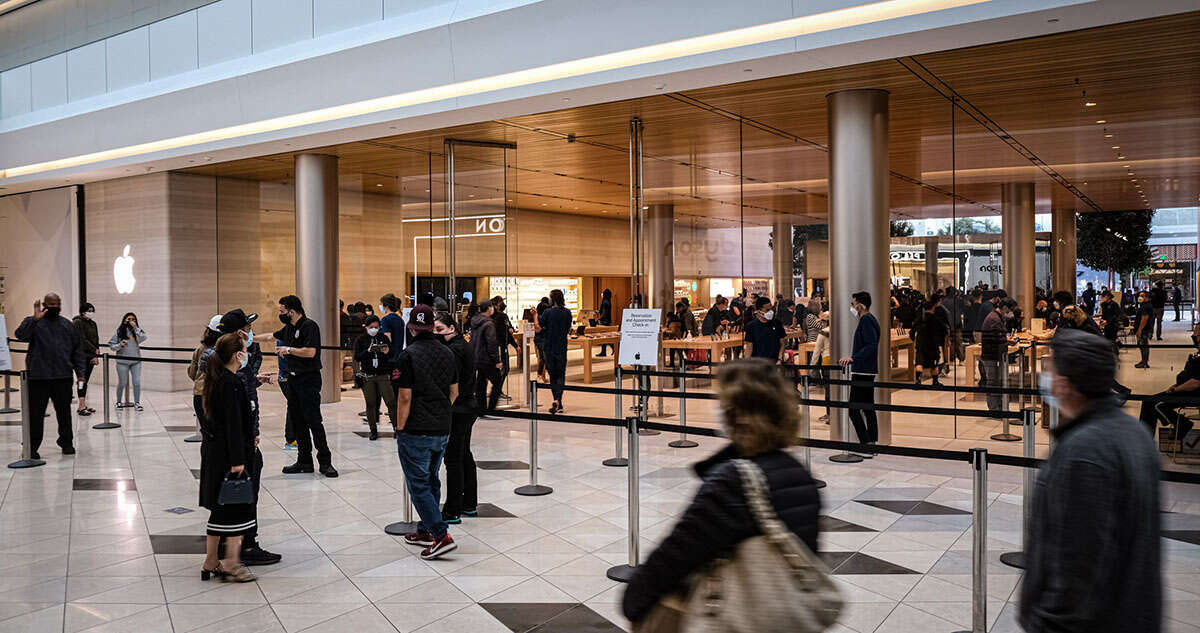 This is one of the most popular shops in the big mall, so get ready to queue! The store limits the number of people who can be in the premises at the same time. Employees wipe all devices and surfaces with antiseptics. To get advice from the shop assistant and to be guaranteed to get acquainted with the product of interest, you need to fill out an application on the website.
If you just want to pick up a purchase made online, then through the application, you will choose the right time, and the store will email you instructions on how to receive the goods without contacting the store employees.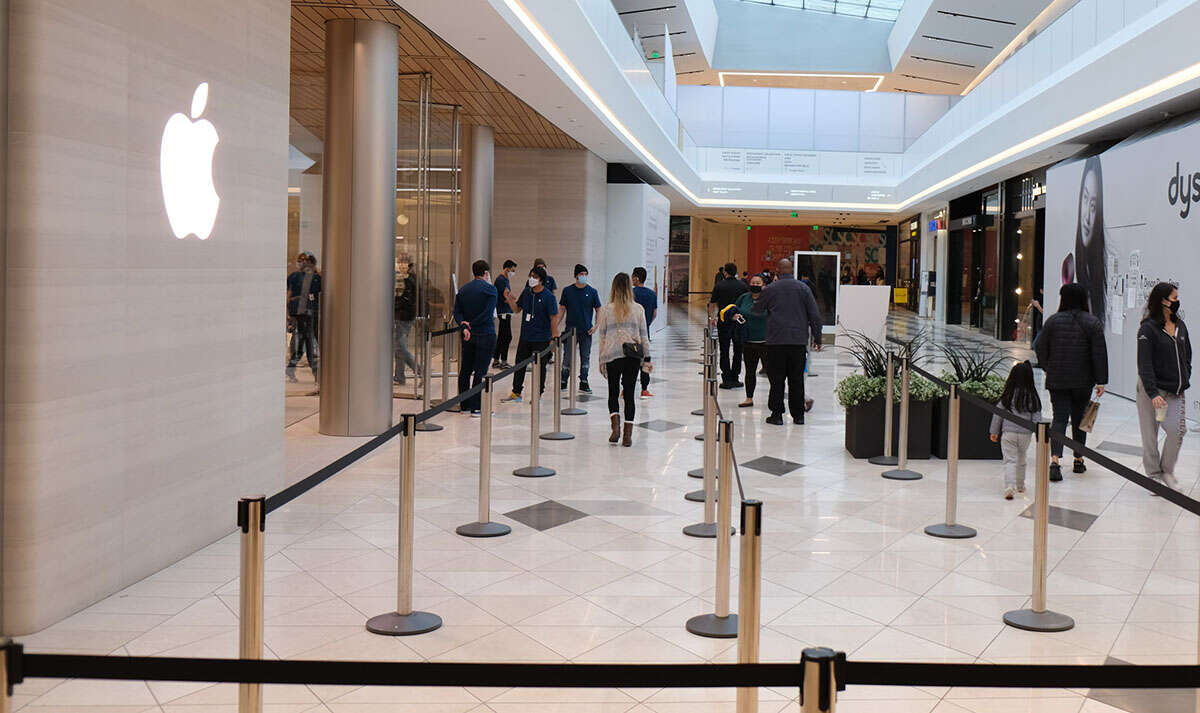 From the office - straight to shopping!
Santana Row is not only about shops and restaurants. There are also office buildings employing thousands of people, many of them are in IT technologies. Sometimes you can see what they are doing right on the street. For example, a robot courier is being tested! A bright plastic container with a motor deftly maneuvers along the street, following the operators. It will take several months, and with its help, buyers will be able to receive orders.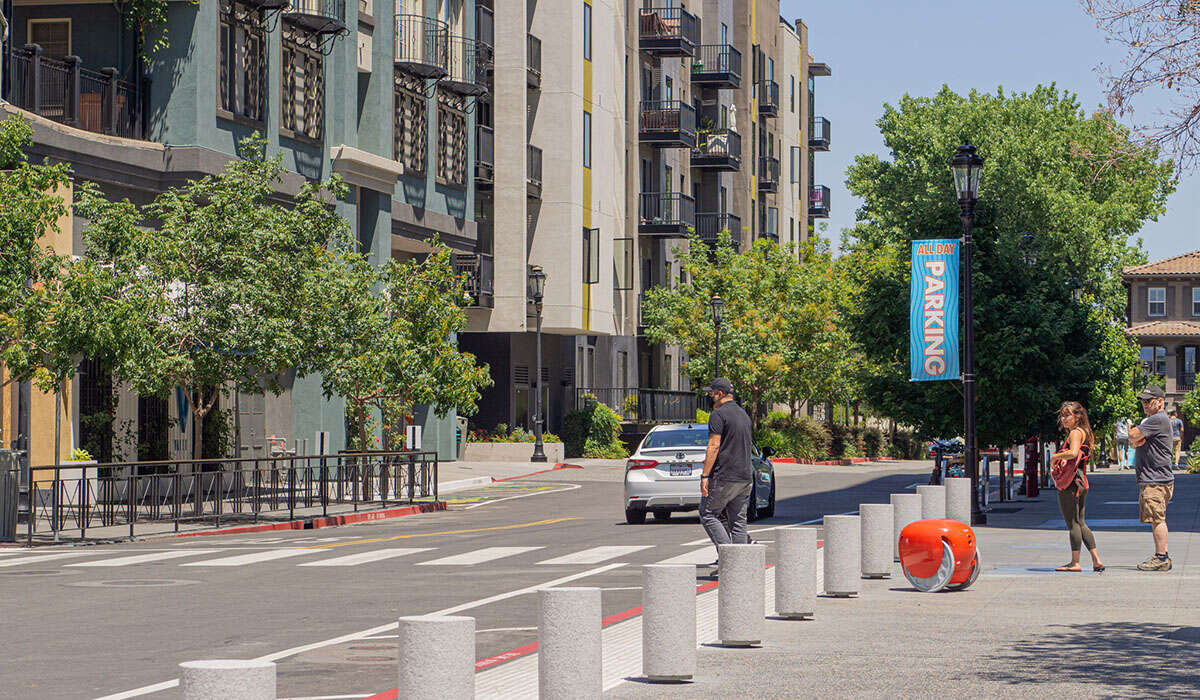 If you want to get your own controlled mechanism, you can do it by choosing a suitable model in the "b8ta" store. Here you can see and touch the most fashionable electronics and technological curiosities. When there are few passers-by, you can see such a charming robot near the store: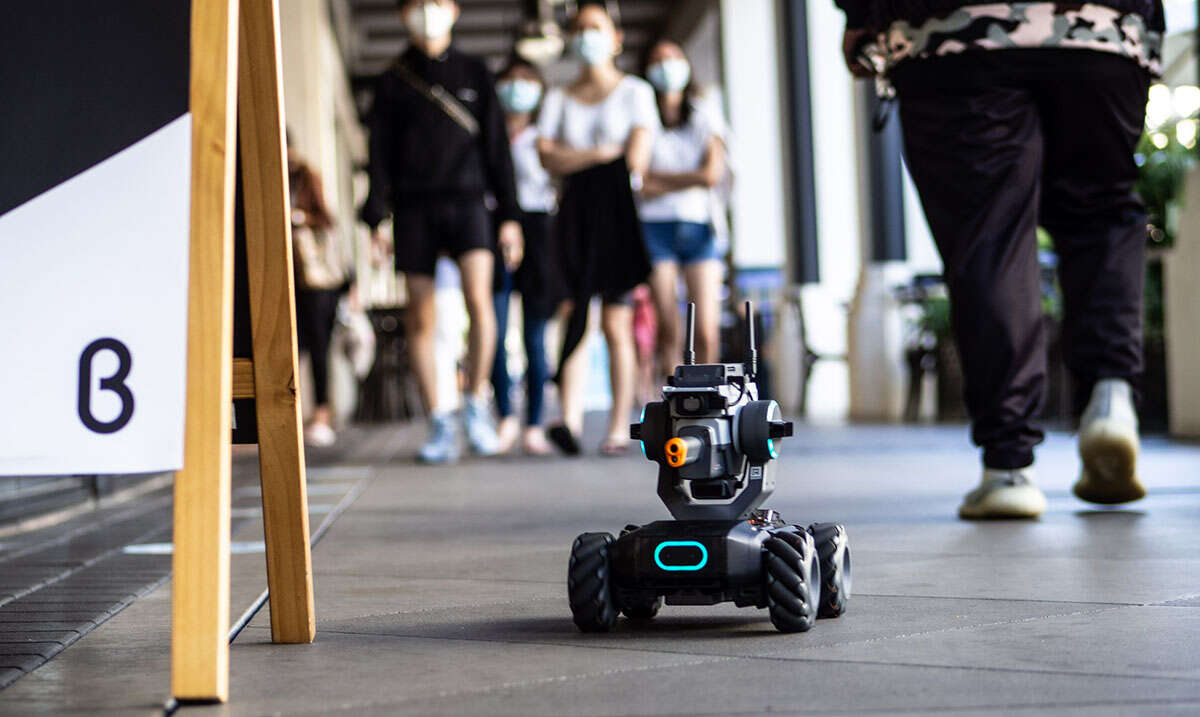 Ultrafashionable Tesla cars are sold in the next building for those who prefer more expensive toys. Unlike other car dealerships with offices on the outskirts, Tesla rents a small showroom right in the center of Santana Row.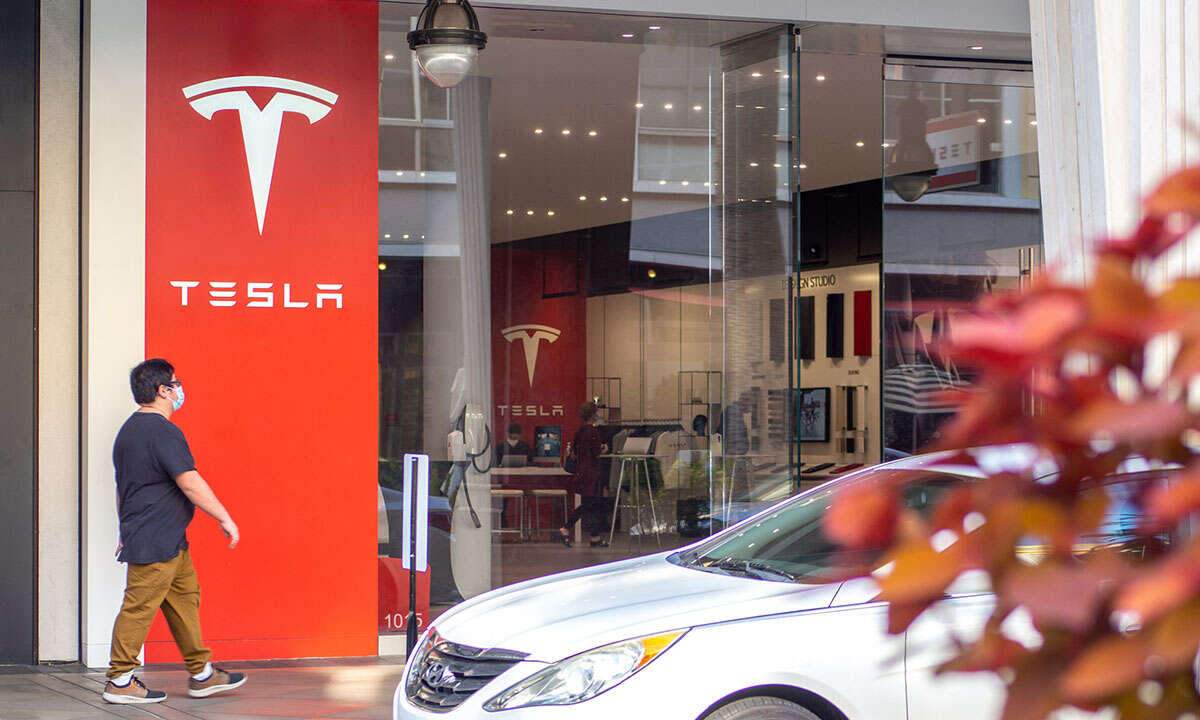 Black Friday in new realities
Black Friday in the United States is the friday after Thanksgiving (November 26 in 2020). Traditionally, this is a day of significant discounts in all shops and supermarkets. Fighting over TVs, storming the pajamas department - you can't expect this in 2020. Almost all retailers announced in advance that discounts would start well in advance, a week or two earlier than usual, and mostly online. So bargain seekers have focused on tracking prices through web apps. There is no need to queue, if you want to buy a product with a reduced price: you can get the same without leaving your home!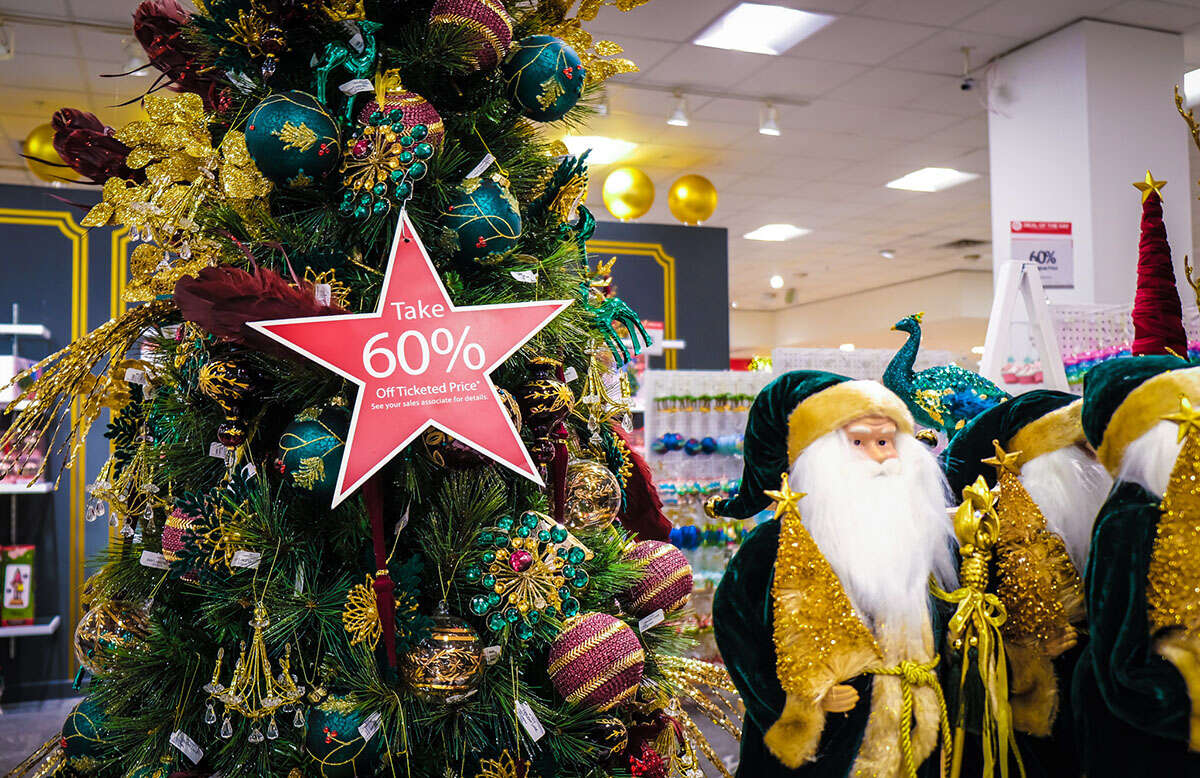 People travel to Santana Row to eat delicious food, go shopping, clear their head, and, of course, spend money. Despite the fact that this area cannot boast of picturesque views or parks, any traveler will remember this place for its special atmosphere, which is still being created and saturated with new colors. When you're ready to add these experiences to your travel bag, Travellizy's experienced team can help you plan your trip!