The question of precisely which beach on the island of Sri Lanka is the best may confuse you. Generally speaking, the entire coast of this beautiful tropical country is one huge sandy beach. The only difference is at what point the wave is smaller at a certain time of the year, where it is better to go into the water, more developed infrastructure and other nuances. And in order to immediately get to the part of the coast that is perfectly suited specifically for your needs, you should learn to distinguish Mirissa from Unawatuna and understand where it is better for beginners to surf and where to professionals. Travellizy Team had to figure out on the spot.
Seasons, vehicles and other details
The season in Lanka means that at this time the waves are smaller than usual, there is almost no rain and strong winds. But if you suddenly find yourself on an island out of season, you should not worry: rare short-term showers do not spoil your vacation but bring pleasant freshness, and in small lagoons, you can swim in fairly calm water.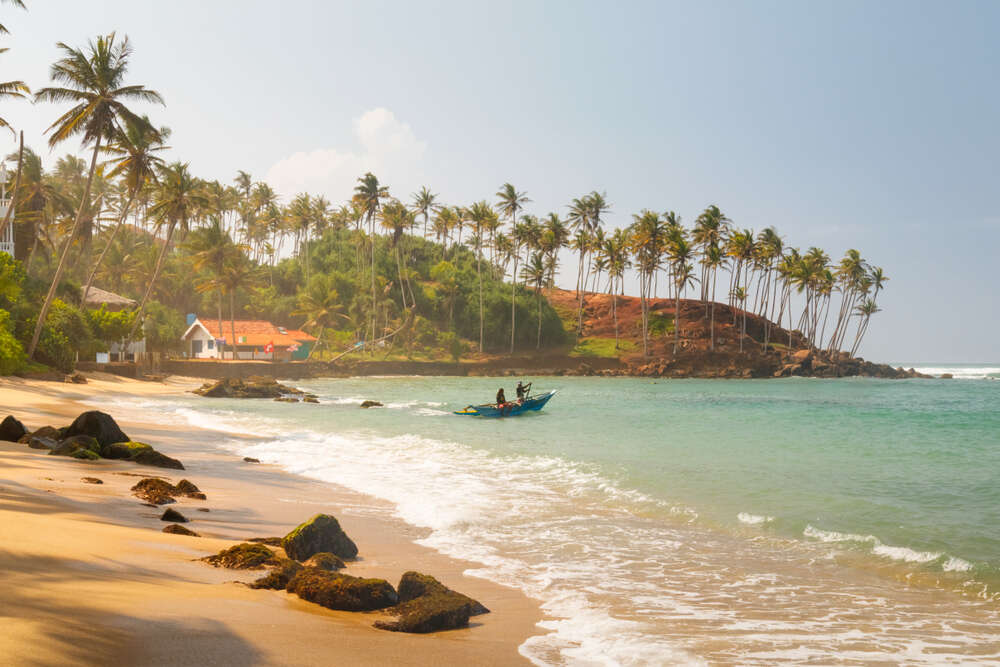 The season for southern Sri Lanka lasts from mid-October to April. For the northeast - from April to October.
It is most convenient to get to any point of the island from the city of Colombo, its capital, and it is convenient to stop for a night or two before or after the flight in its suburb called Negombo. Comfortable air-conditioned buses run to popular tourist destinations, but for local movements, you will have to use public transport - frisky, loud and wildly reckless red buses. There are still trains, but this is more of an attraction and new experience than a way to quickly get from point A to point B. If you need a comfortable first-class car, then you need to buy tickets a couple of weeks before the trip, or even earlier.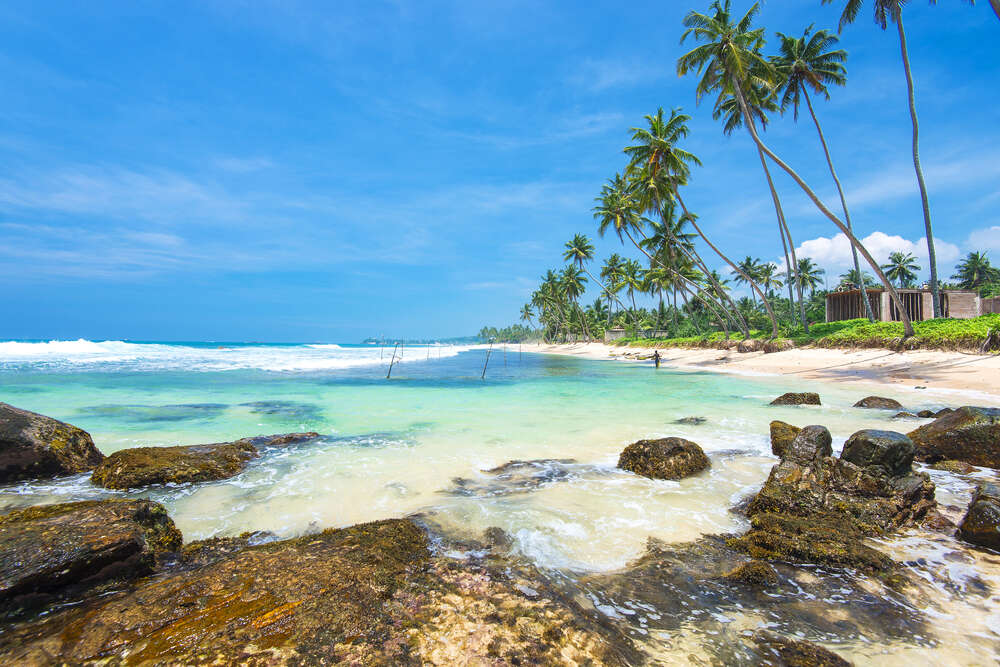 The beaches of Lanka are more about surfing than about calm swimming, the waves, although not always big, are here almost everywhere and always. Before entering the water on beaches with stones, carefully look under your feet, as sea urchins like to nest in such stones. They are not poisonous, but stepping on needles is unpleasant. By the way, special slippers can save you from this.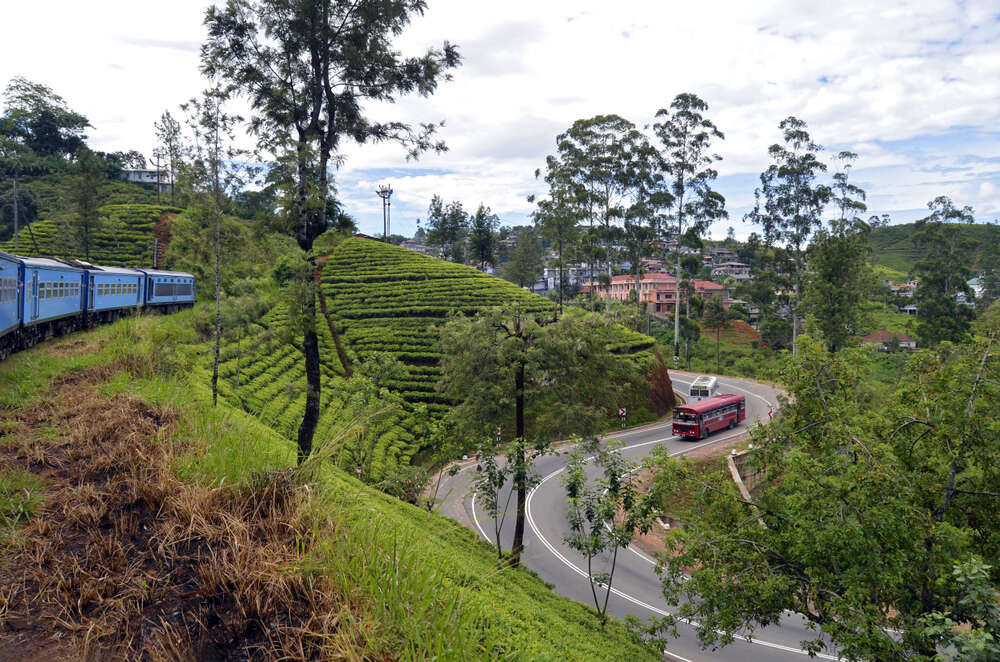 Wi-Fi on the island leaves much to be desired so far, but mobile internet works great. You can buy a SIM card in small shops. There is an online taxi Uber, but it works mainly in Colombo and Negombo, and you will have to bargain with taxi drivers or tuk-tuk drivers in other places. Or rent a moped, which is convenient to move between the southern villages. But keep in mind that the traffic in Sri Lanka is not for the faint of heart, and if you hear the characteristic hoot of a bus, pull over to the side of the road, these red spoilers slightly slow down only at stops.
Southern part: surfing, whales and smoothie bowls
The southern coast of Sri Lanka is more developed in terms of infrastructure than the northern and eastern ones, there are more settlements and it is easier and faster to get here from Colombo. In addition, the south of Lanka is a real paradise for all surfers, there are beaches for beginners and professionals, one-time courses and surf camps where you can live for several weeks and refine the art of riding on the waves.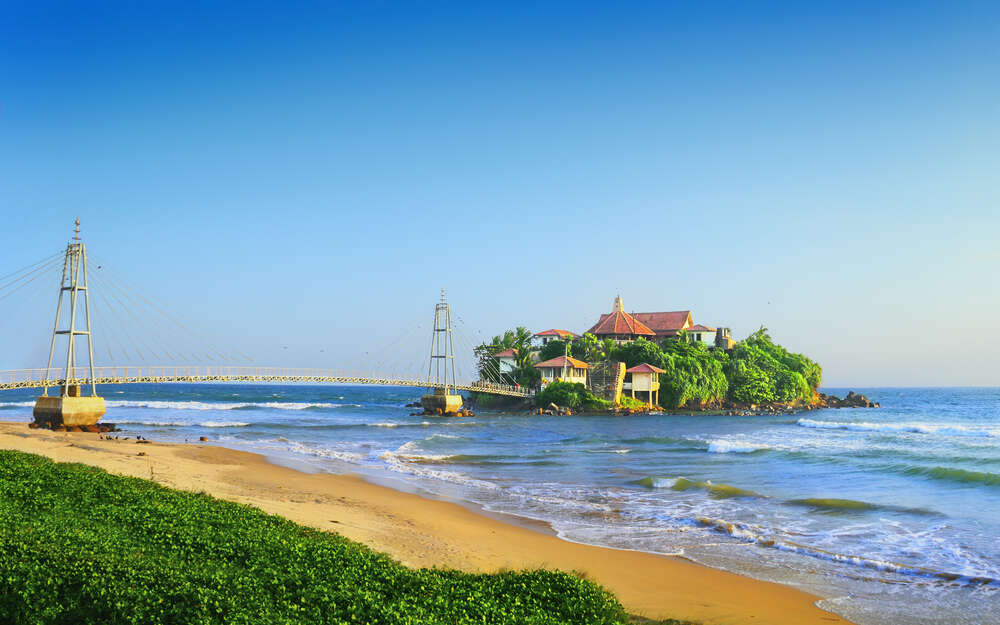 The largest city on the south coast is Matara. It is from here that buses and tuk-tuk carry tourists to small towns. There is also a couple of interesting temples, many shops and markets, people come here to update their wardrobe or buy souvenirs. The second-largest town by local standards in the south is Galle. It's a piece of Europe on a tropical island. It is very pleasant to walk along the cobbled streets of the former Dutch fort, and the best shopping on the island is also here. There are many shops in the fort, as well as cafes with restaurants, but there is no usual hustle and bustle of Asian city life. Prices in Galle are higher than in small shops and street cafes, but the service is better, and the menu is more refined.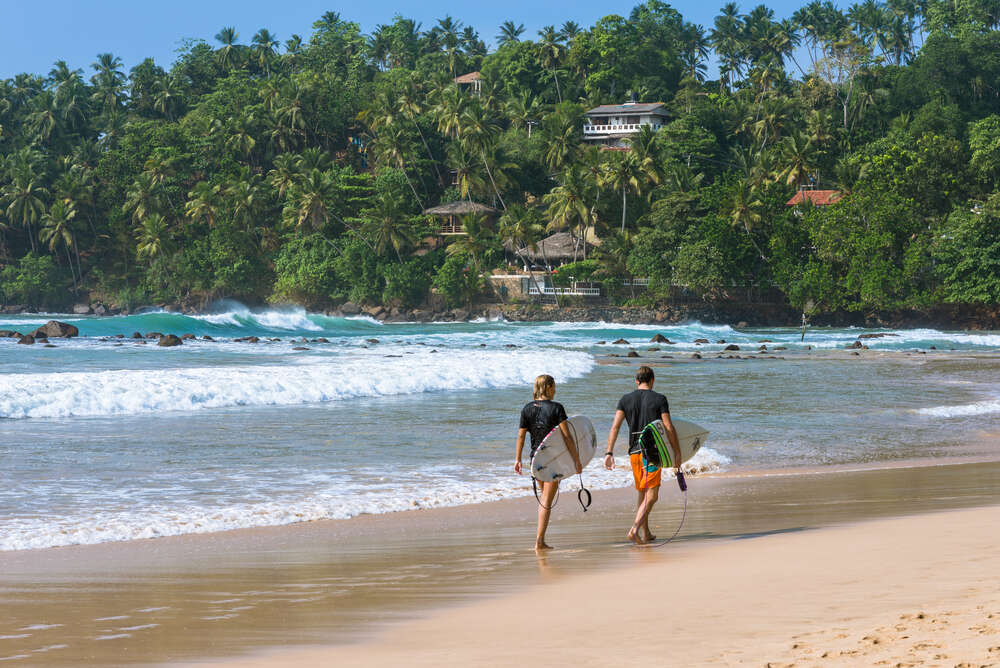 One of the most popular tourist villages in the south of Sri Lanka is Mirissa. These are three streets, a dozen cafes, a long beach with a lonely cliff in the sea and a palm triangle (a cape with very spectacular views). But the main feature of Mirissa is whale watching. Rent a boat and go sailing with the hope of seeing at least the tail. Keep in mind that most often you will see only the tail, and you will feel strong rocking on the waves a couple of hours before and after that. After such a trip, it's nice to have some smoothie bowls, which are prepared here especially well.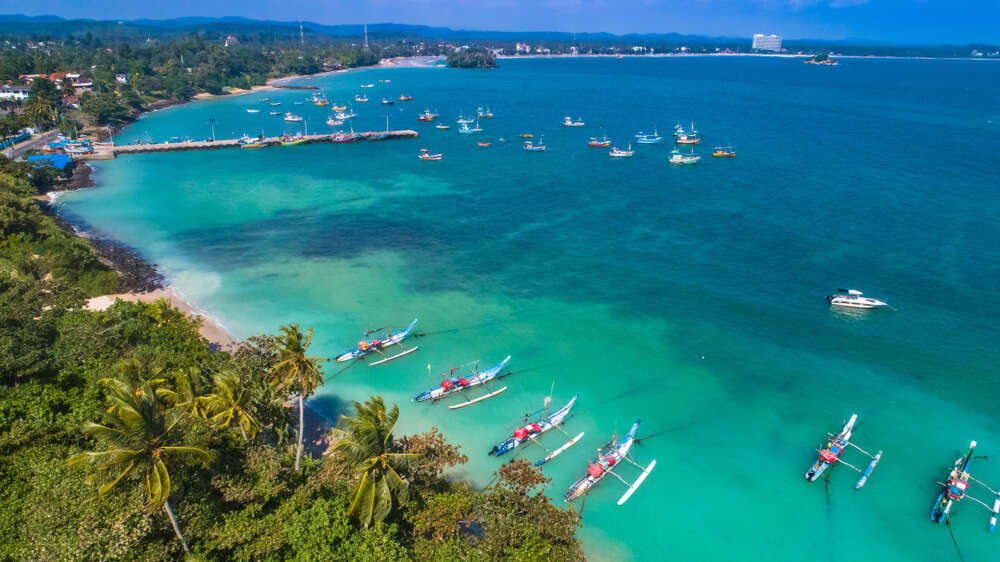 A paradise for beginners is Weligama, there is a wide sandy beach, small waves, and you can easily find a local instructor and rental equipment on the shore. Professionals can be recommended to go to Hikkaduwa, as the waves are higher here. Another good professional surf spot is located in Midigame. Fans of snorkeling and diving will like Unawatuna, where a coral reef stretches along the coast, so there is definitely no shortage of marine life.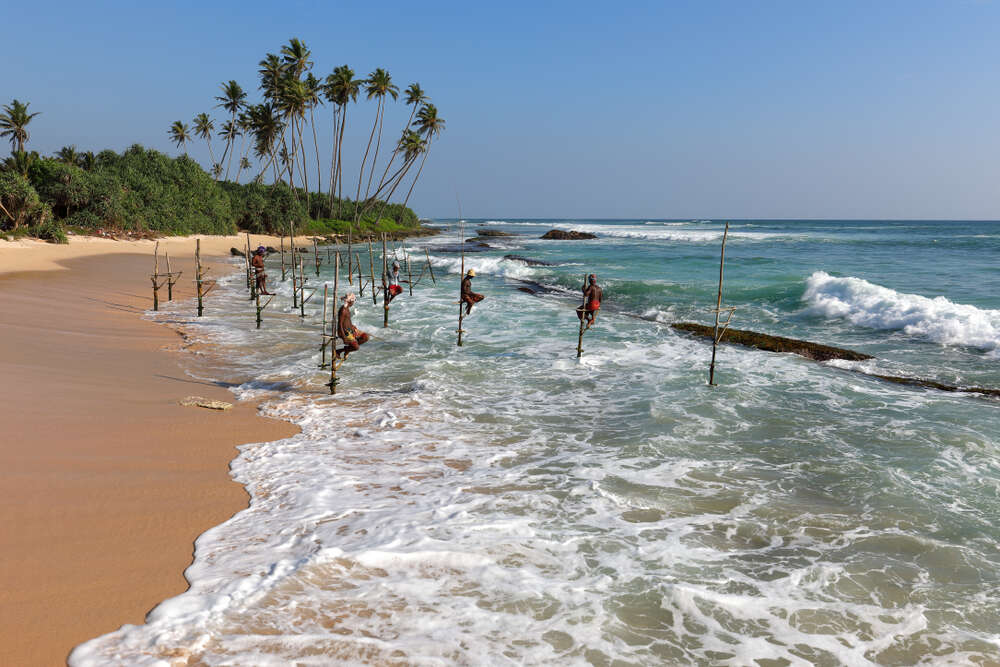 Don't you like surfing, but adore turtles? Farms and so-called shelters, where crippled animals are cared for, are located in many places on the island, but the most famous and largest are in Koggal. And for a small fee, you can even let a small turtle that has recently hatched from an egg go into the surf. True, such an event does not take place every day, but every couple of months, so check the dates on the website in advance.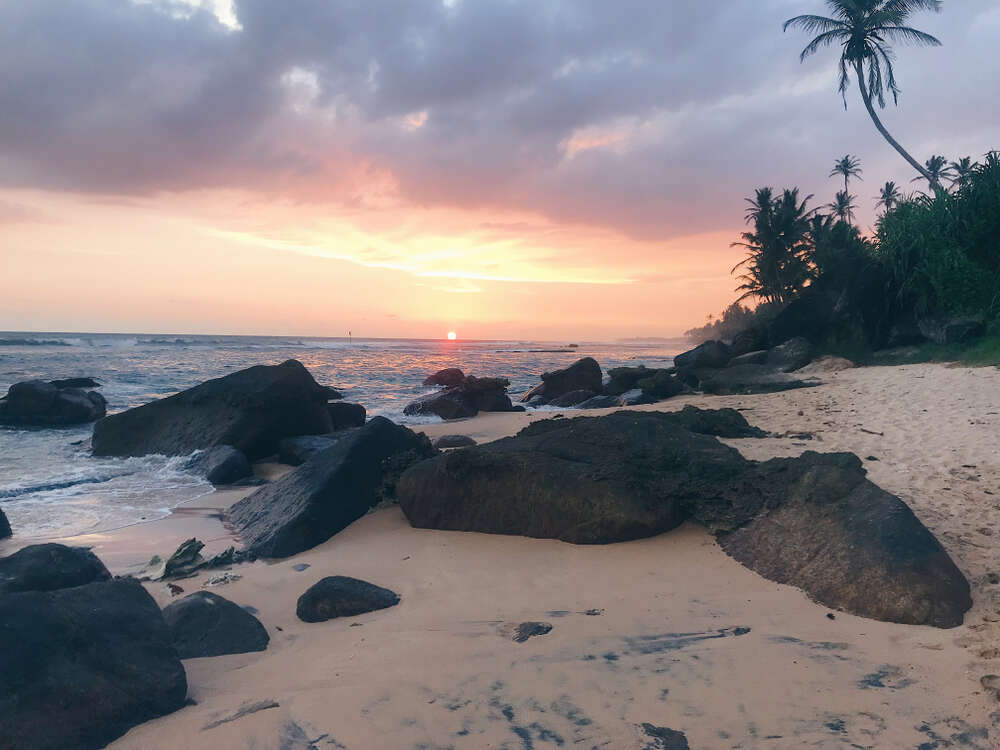 For party-goers, it can be recommended to visit the already mentioned Mirissa and Weligama, as well as the village of Madiha, in which there are a couple of very fashionable establishments with live music. And in the evenings, almost in front of every beach cafe, there are counters with fresh fish and seafood caught literally a couple of hours ago. You choose yourself, what exactly will be fragrant on your plate in an hour.
The northern part: quiet, crowded, beautiful
Far fewer tourists get to the north than to the south, and the infrastructure here includes a few villages and towns. People come here for deserted beaches, wildlife and great diving. There are fewer surf schools than in the south, but you can imagine yourself on a real uninhabited island. Getting here from the capital will take you all day.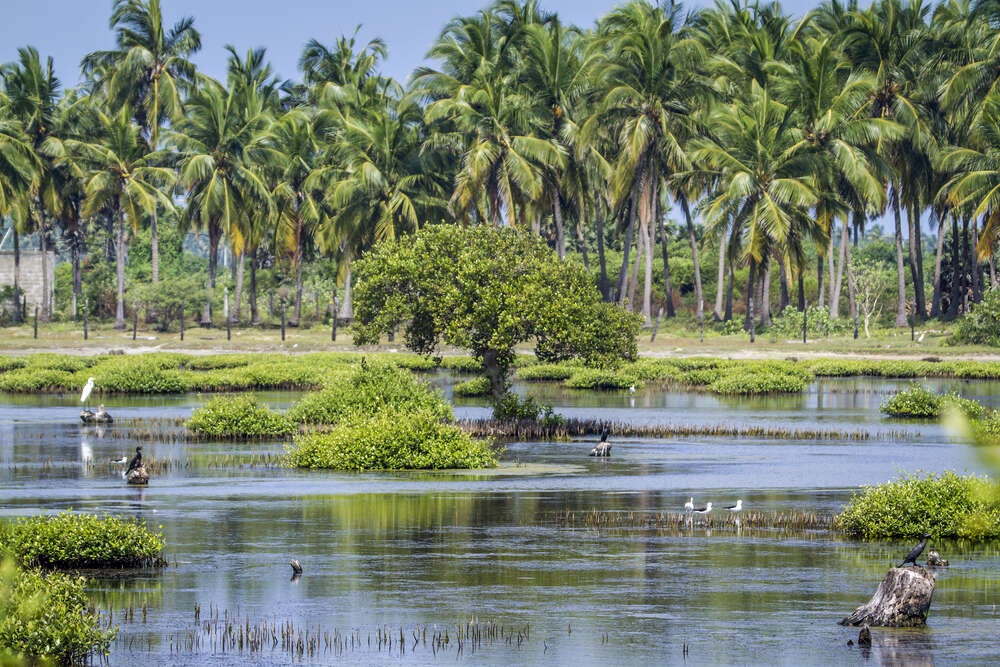 Kitesurfing fans have chosen Kalpitiya, a village of three-hour drive from Colombo, where a good wind always blows. In addition, the Wilpattu National Park is located nearby, where elephants, leopards and bears live. Kalpitiya is located in the northwest of Sri Lanka, but all the other popular resorts are in the northeast.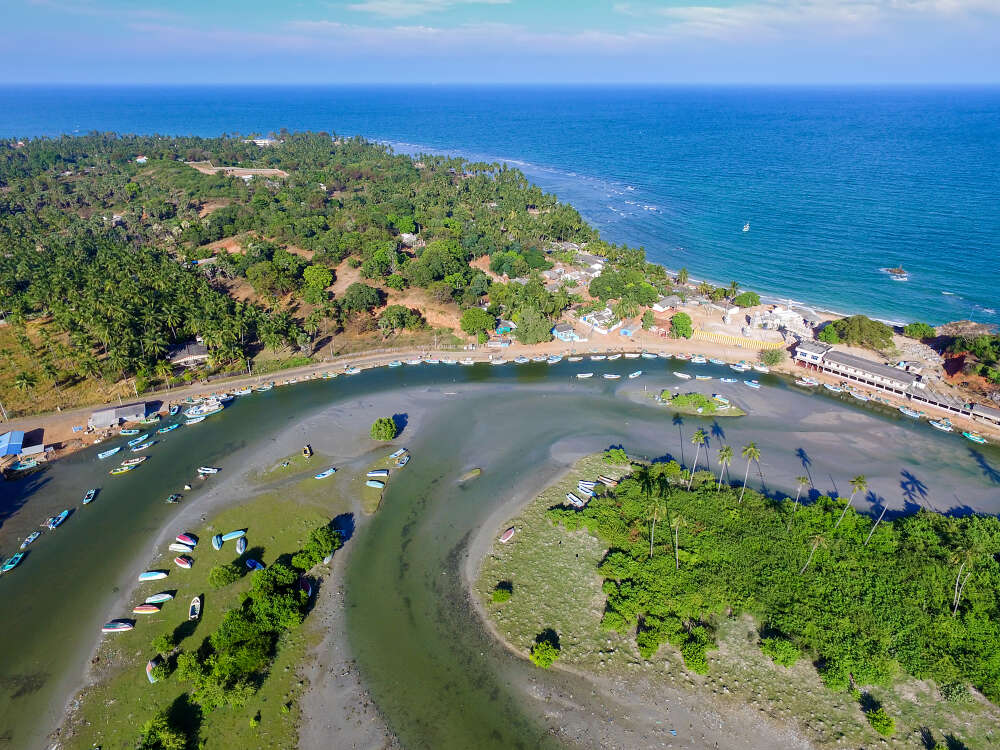 The largest and most famous northeastern town is Trincomalee. There is a full range of entertainment for the vacationer: surfing, diving, snorkelling. You can warm up after the cool ocean water in hot springs, which are seven in the vicinity of the town. A little north of Trincomalee, there are smaller tourist villages - Nilaweli and Upuveli.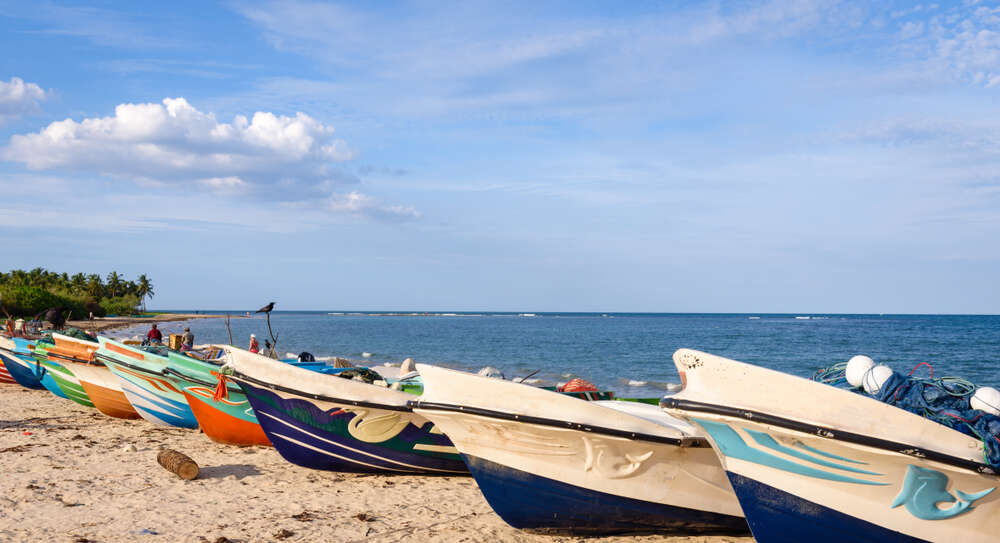 A six-kilometre snow-white beach is located near the villages of Kalkuda and Pasekuda. So far, there are very few people here, the coast is clean, and the waves are small, since coral reefs protect this part of the coast from them.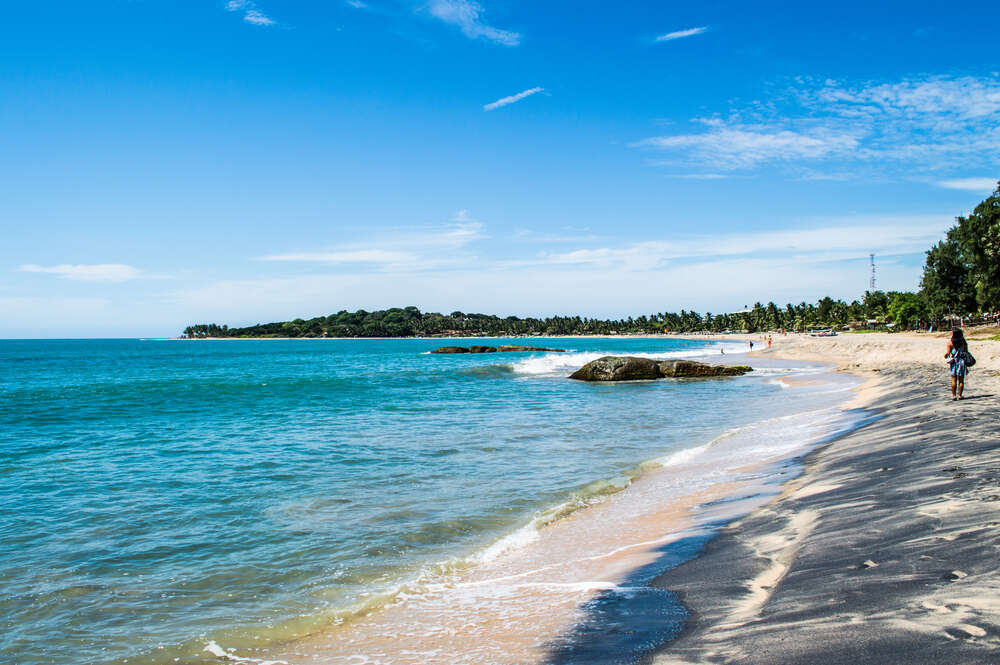 And the last noteworthy point in the northeast is Arugam Bay. It's a good place for advanced surfers and those who want to watch wild animals in the Lahugal National Park.
And a little info about the center
Sri Lanka is not only beaches, surfing and diving. In the center of the former Ceylon, there is also something to do. There are huge tea plantations among the picturesque mountains, where the very world-famous Ceylon tea is grown. Even in the central part of Lanka, there are magnificent mountain national parks, trains pass through ancient stone viaducts, significant Buddhist temples rise ... These places are clearly worth spending at least 3-4 days.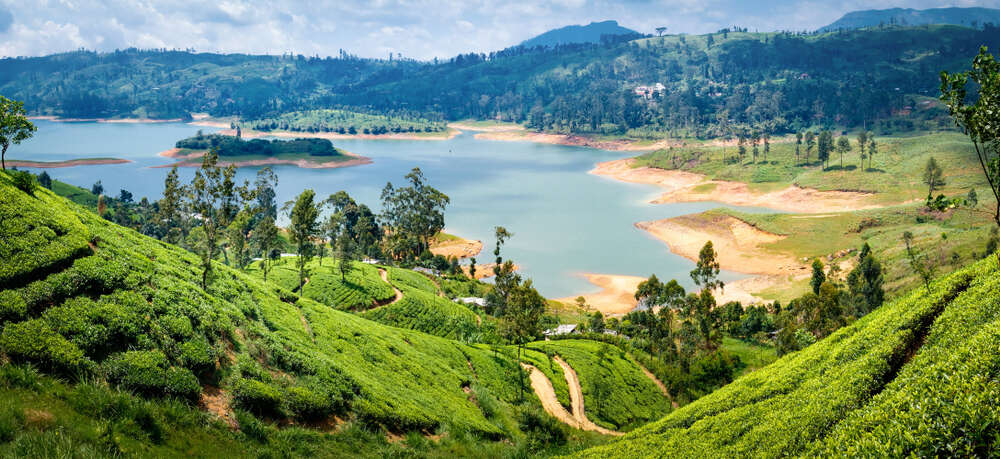 The most popular and famous places of central Sri Lanka are the towns of Ella, Nuwara Eliya, Kandy and Dambulla. Sigiriya rock, the island's most hyped and most expensive natural attraction, rises not far from Dambulla.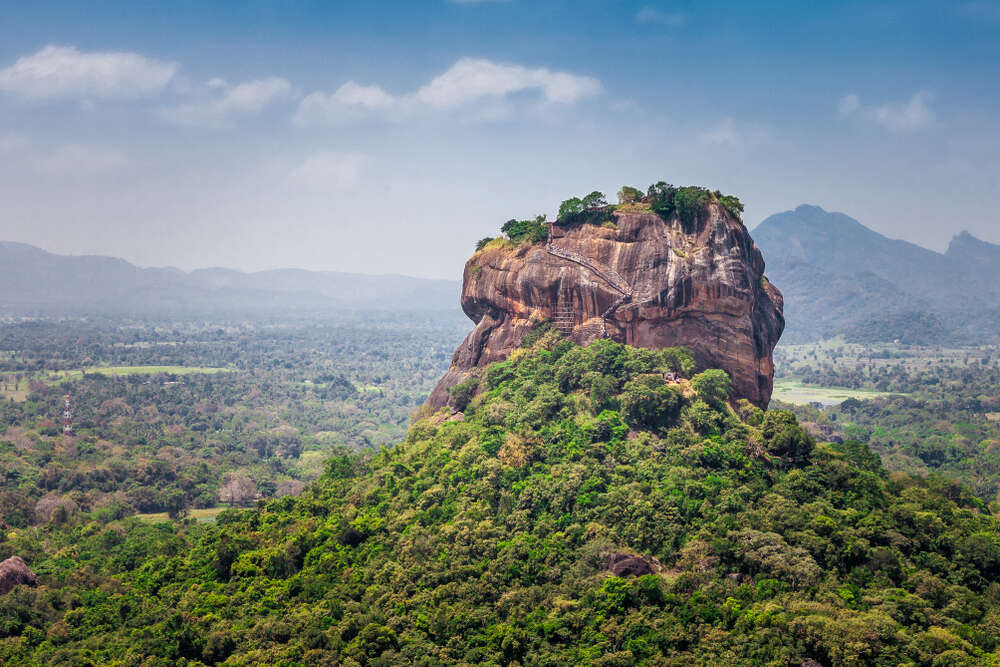 When going to the center of Ceylon, make sure to warm yourself. There is no tropical heat of the coast, and at night, it is really cold in the mountains. It's a great place to take a break from the scorching sun and salt spray, as well as get a lot of radically new experience.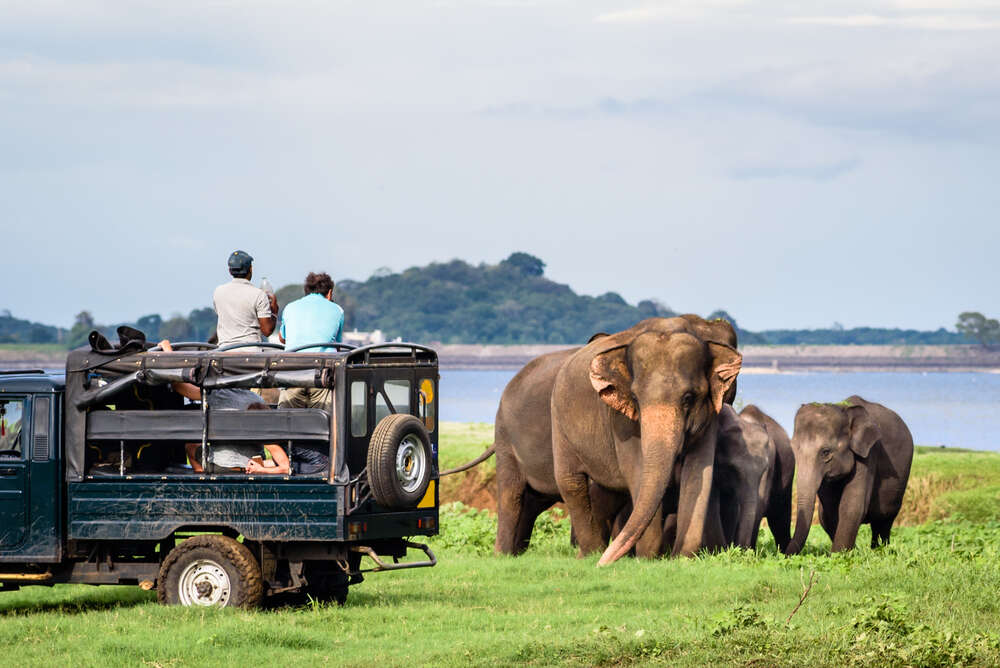 Sri Lanka is beaches and surf spots for every taste, untouched nature and peacocks running right around the courtyard, architectural monuments and ancient history. Here you can have a great time just lying on the beach and enjoying the sun, water and fresh fruit for the whole week, or you can go on an exciting journey through the mountains. In general, in Lanka, everyone will find something to their liking.