Stanford University is famous all over the world. Annually, the selection committee receives about 50 thousand resumes from all over the world in order to select only 4.5-5% of future students from them.
Read Travellizy Team today's article on how to see all the fun on a self-guided tour of Stanford.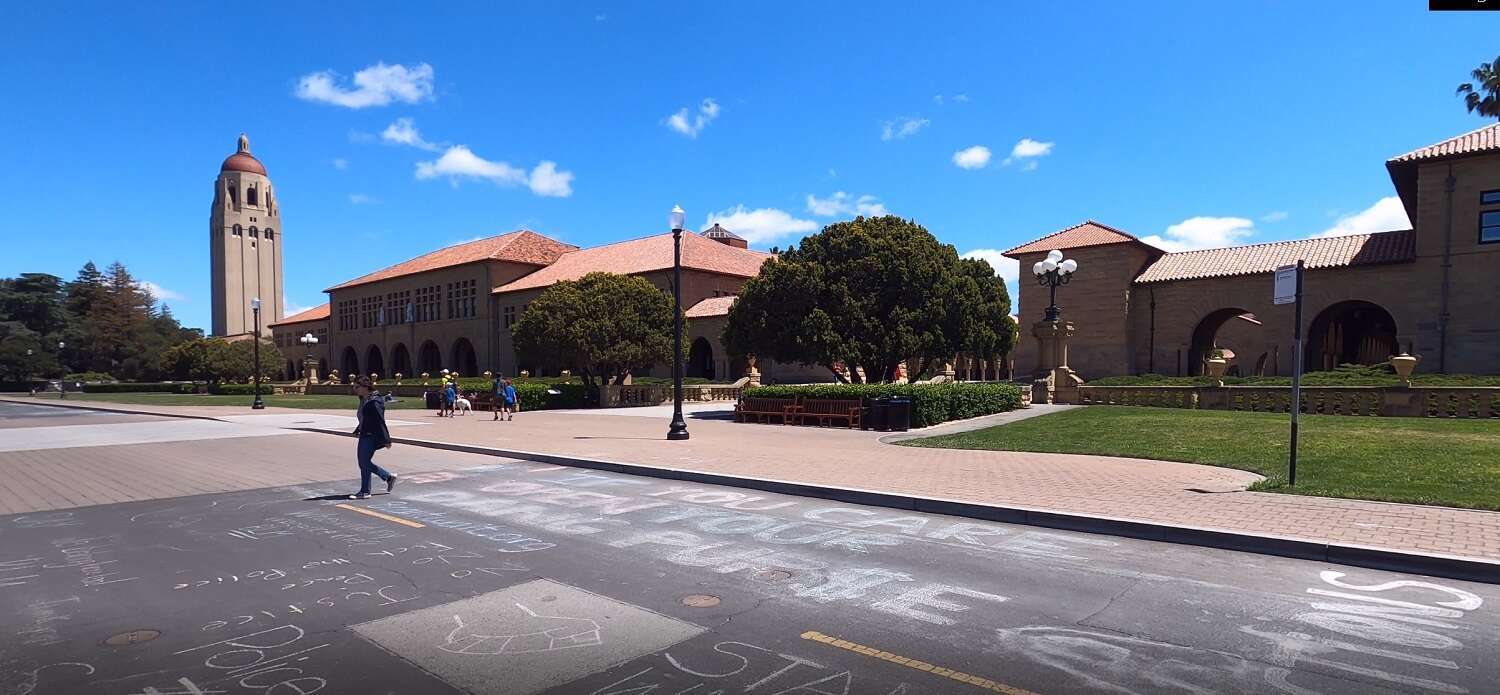 A city within a city
The University is located on an isolated area of approximately 13,000 people in Santa Clara County, California. Nearby, you can find the city of Palo Alto, the heart of Silicon Valley, to which Stanford belongs administratively.
Stanford covers an area of ​​over 3,300 hectares. This is a huge private territory with its own visitor center, educational buildings, laboratories, a library, hostels, a church, police and post offices, a cinema, a concert hall and a stadium with 50,000 seats. Add here 80 kilometers of roads, two water supply systems, three dams, three open reservoirs, a nature reserve, and an orchard and you get an almost complete city.
Also, the university even has its own publishing house and news portal.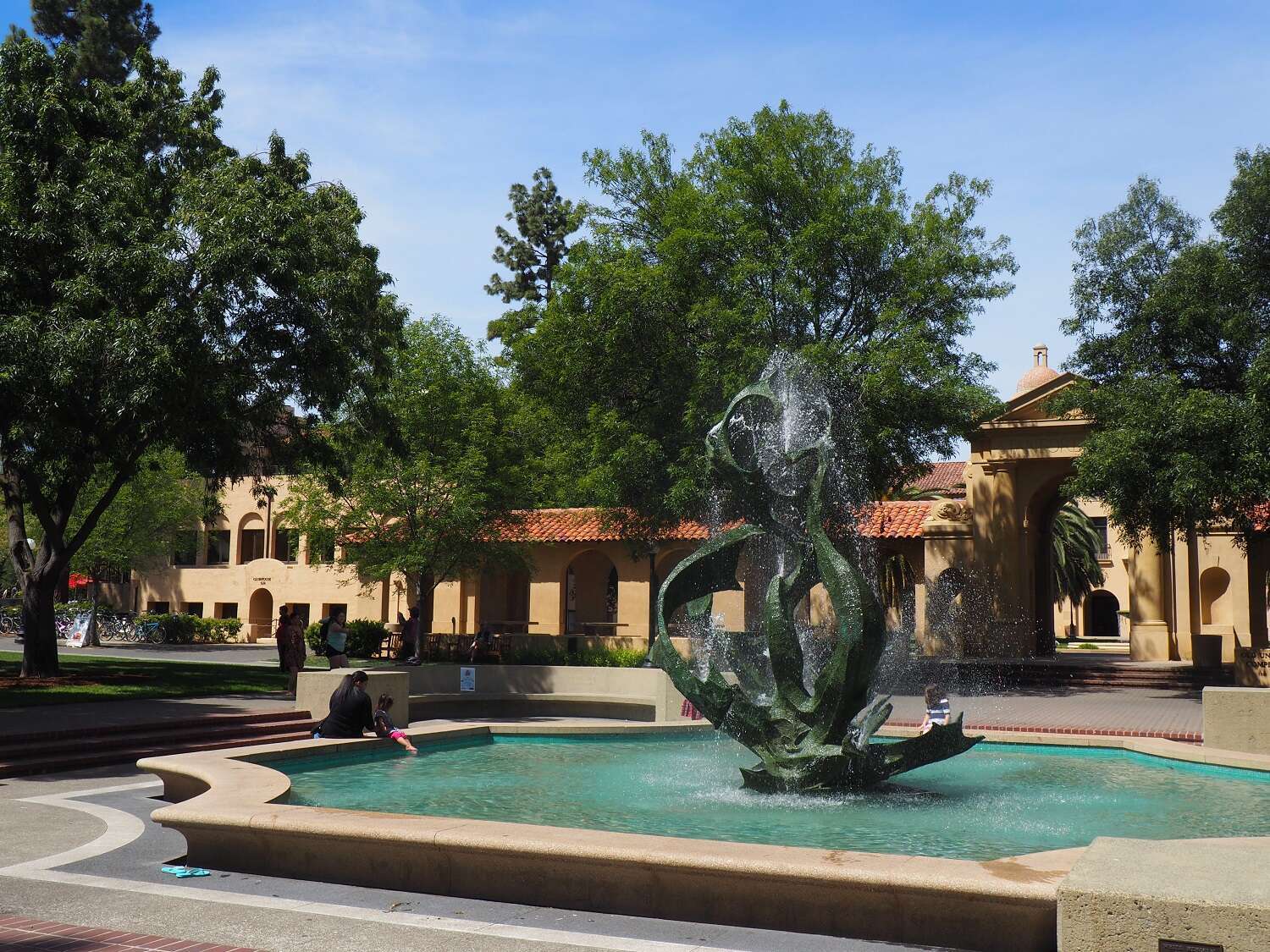 Stands with maps located in crowded places facilitate movement. Some of them contain free paper brochures of the Stanford Plan.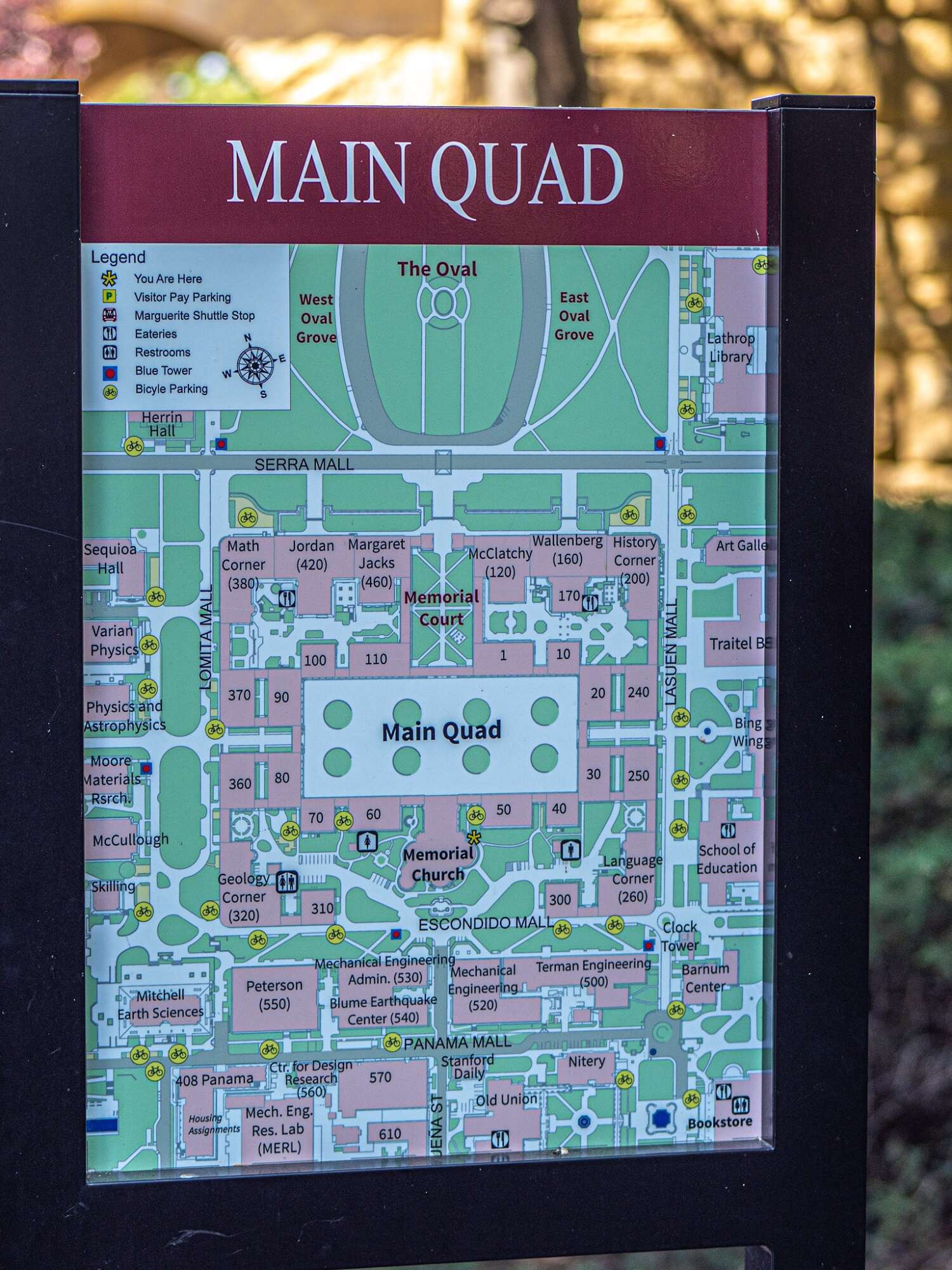 The student population is about 16,000 (including graduate students). Not everyone can afford to live in a dormitory or apartment, that's why on the streets, you can see lines of campers (mobile homes) in which students live.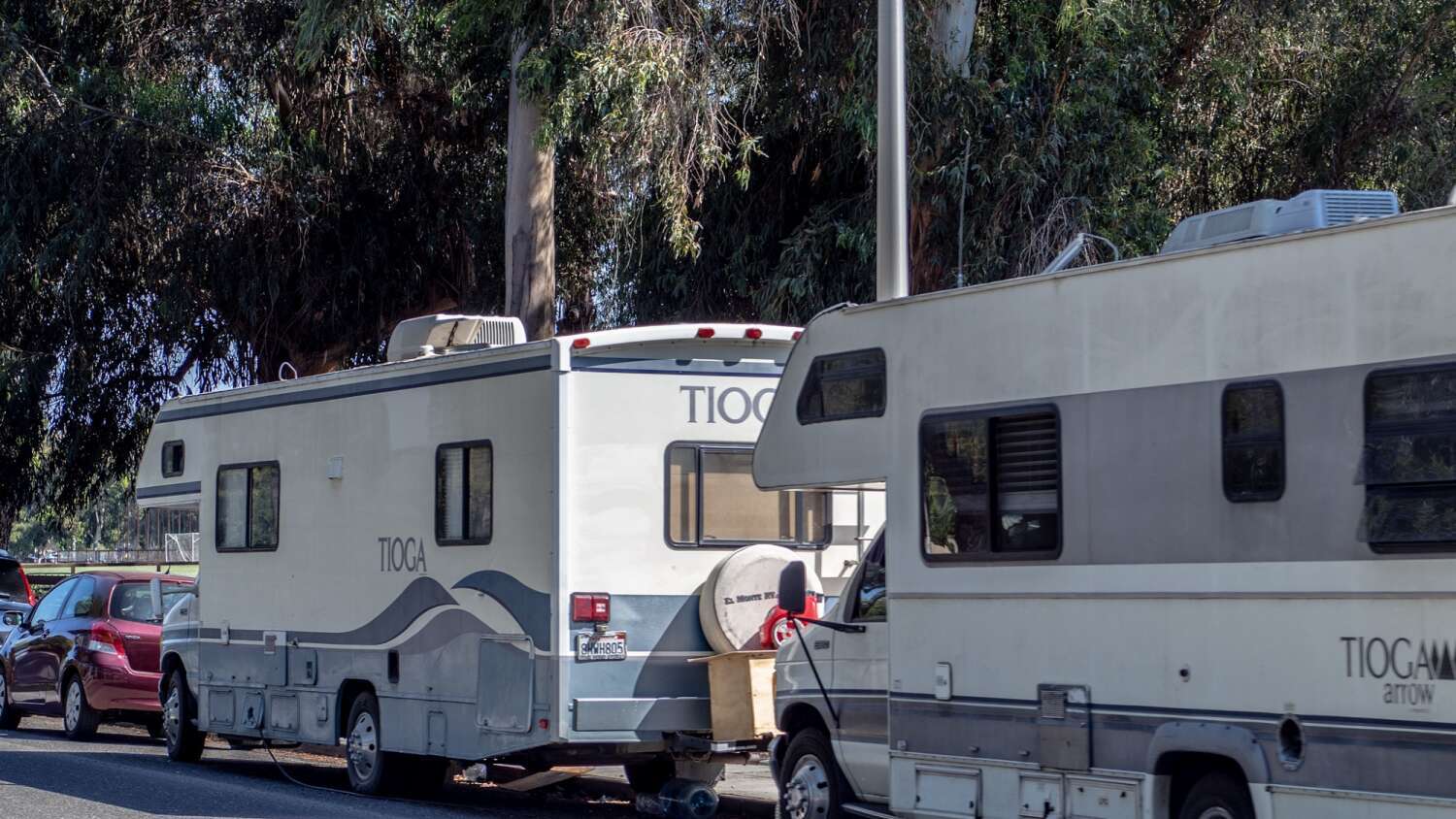 University's history
The university was named after Leland Stanford Jr., the son of a railroad tycoon, senator and former governor of California.
Leland Stanford Jr. died of typhoid fever in 1884, before his 16th birthday. Inconsolable parents decided to found a university in his honor, which would become the best university in the country.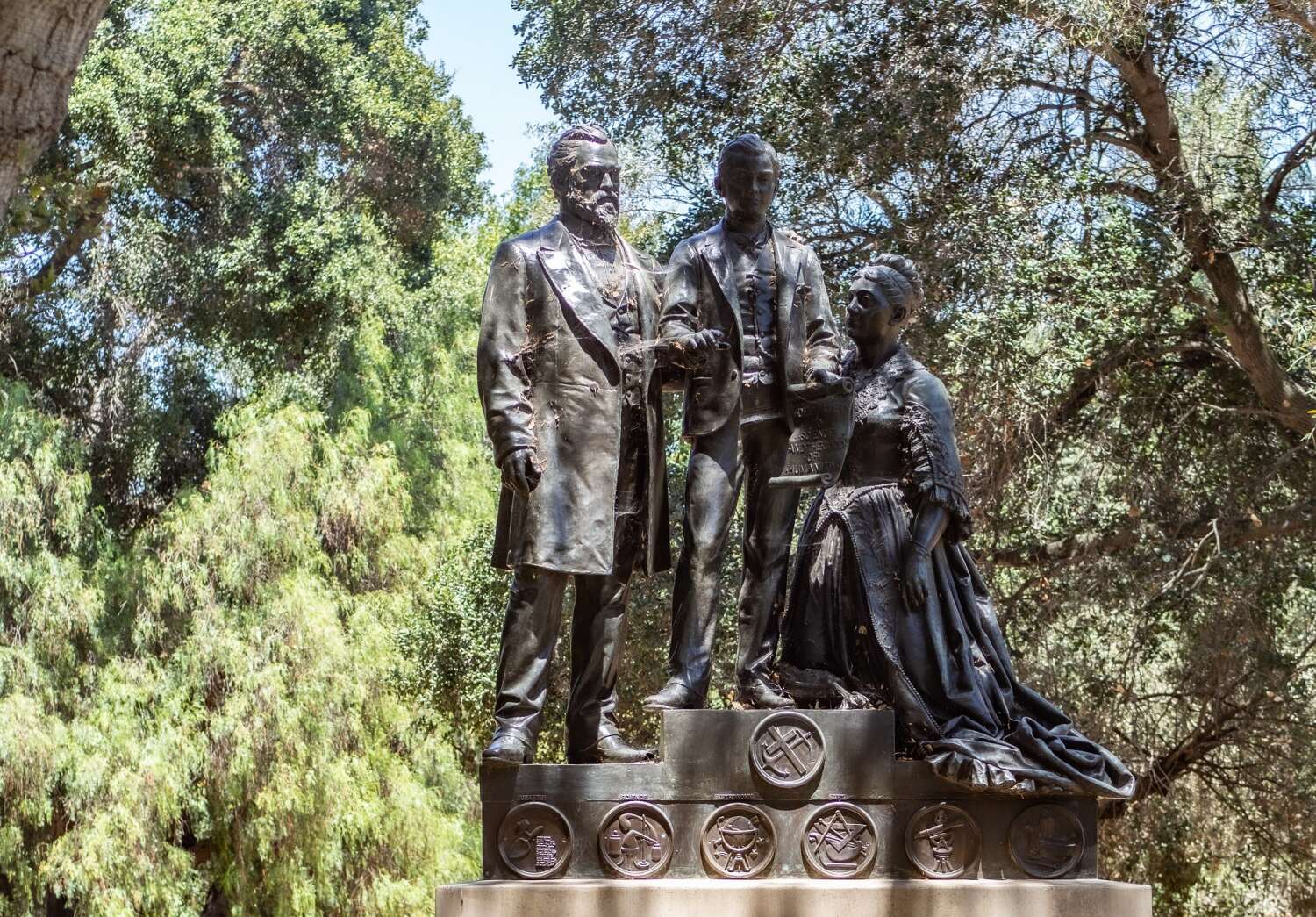 Having bought huge areas in the Gulf of California south of San Francisco in 1881, the Stanfords invited famous designers and architects. The result of many years of work of engineers and builders is a whole complex of buildings made of processed sandstone, with a red tile roof, green lawns and wide galleries.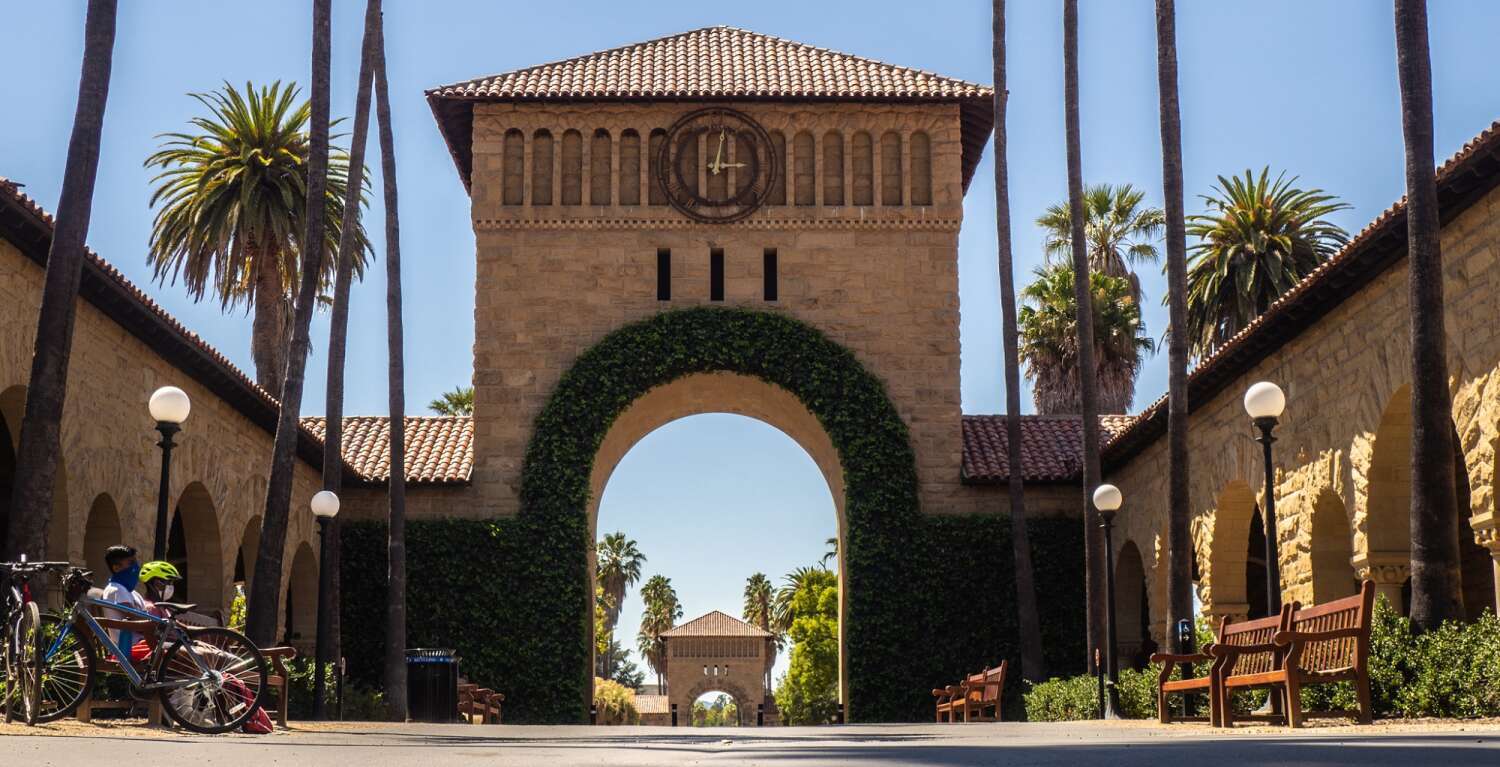 Family mausoleum
Rarely visited by tourists or locals alike, the imposing Stanford family mausoleum is open to the public only once a year, on Founders' Day.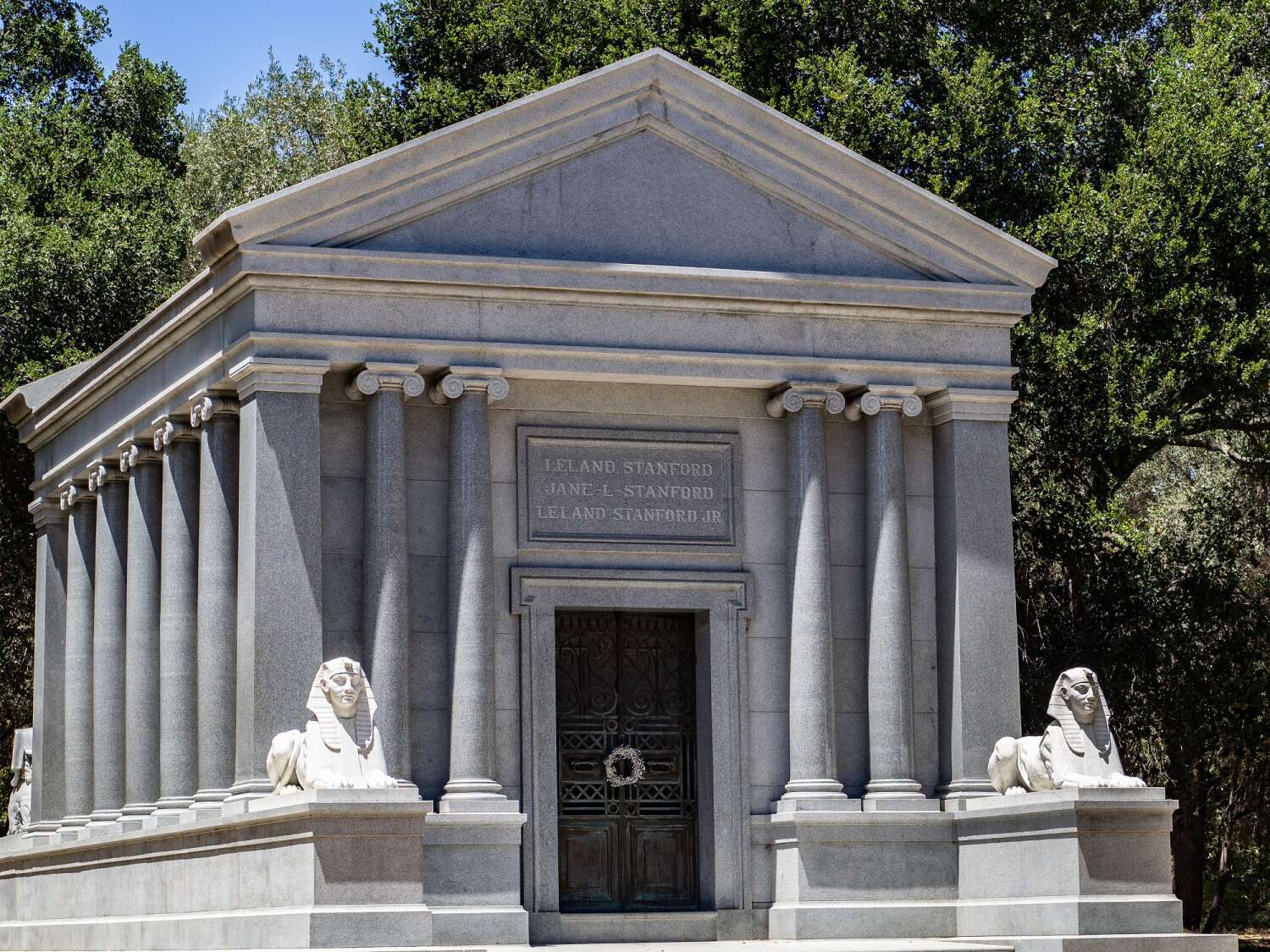 On Halloween, students organize parties here. The Egyptian sphinxes, made of marble, keep the family calm and attract lovers of mysticism and esotericism. Sometimes candles, images of saints, incense and notes with requests written on homework sheets are left here.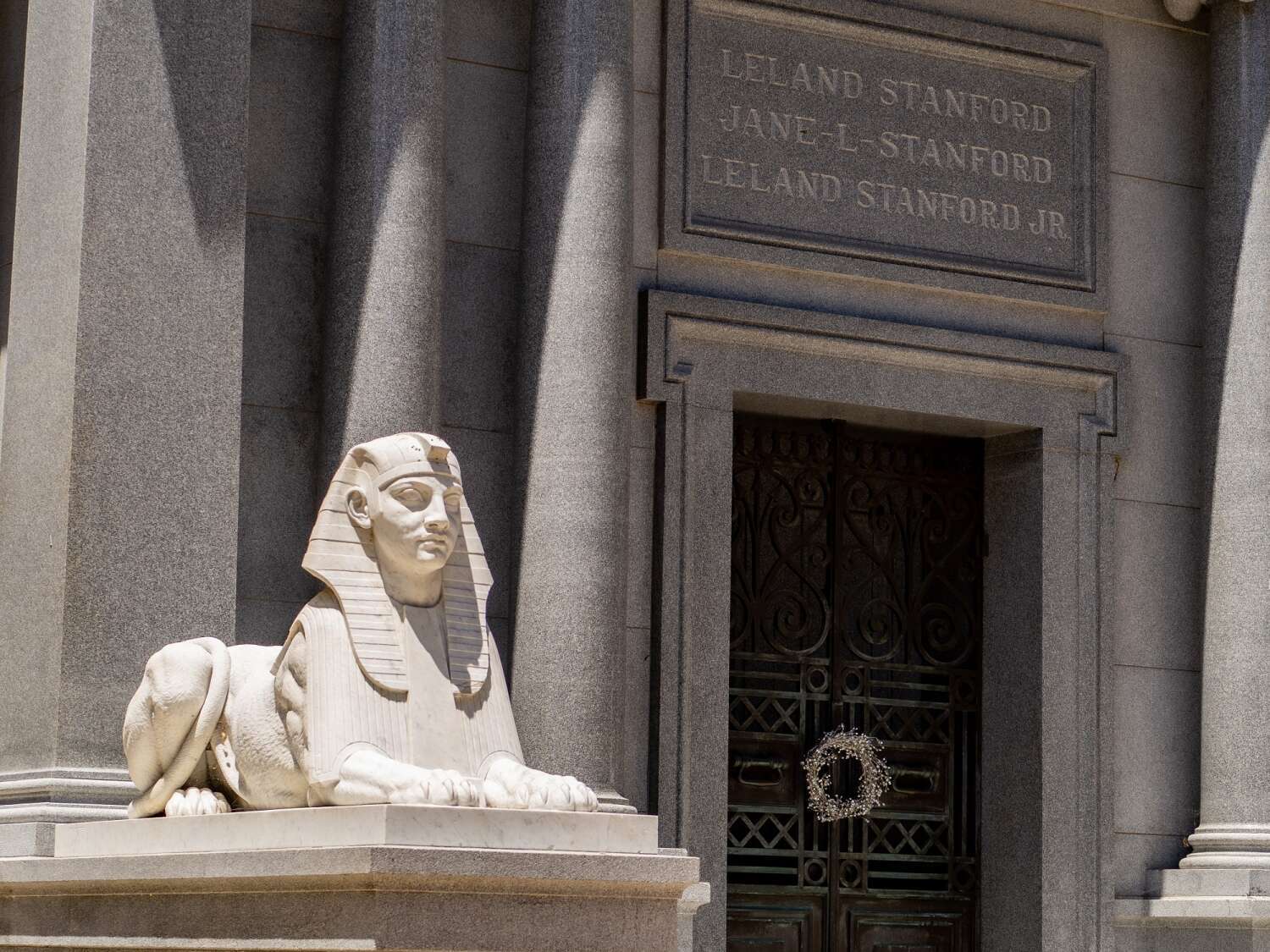 The mausoleum was built in 1889 and cost $ 100,000, which is about $ 2.3 million in current prices.
High positions in world rankings
Stanford's history looks very short compared to the famous European universities - a little over a hundred years. But thanks to huge investments and extremely fortunate coincidence of circumstances, Stanford has been in the top ten of the best higher education institutions on the planet for several decades.
22 Nobel laureates and 5 Pulitzer Prize winners, many celebrities and founders of first-rate IT companies worked here.
According to data for 2020, the university ranks 4th in the global ranking of universities. A research park, several laboratories, generous sponsors, proximity to high-tech companies help students master the most in-demand skills. Currently, 17 Nobel laureates work at the university. At the same time, the university constantly emphasizes its non-elite and openness.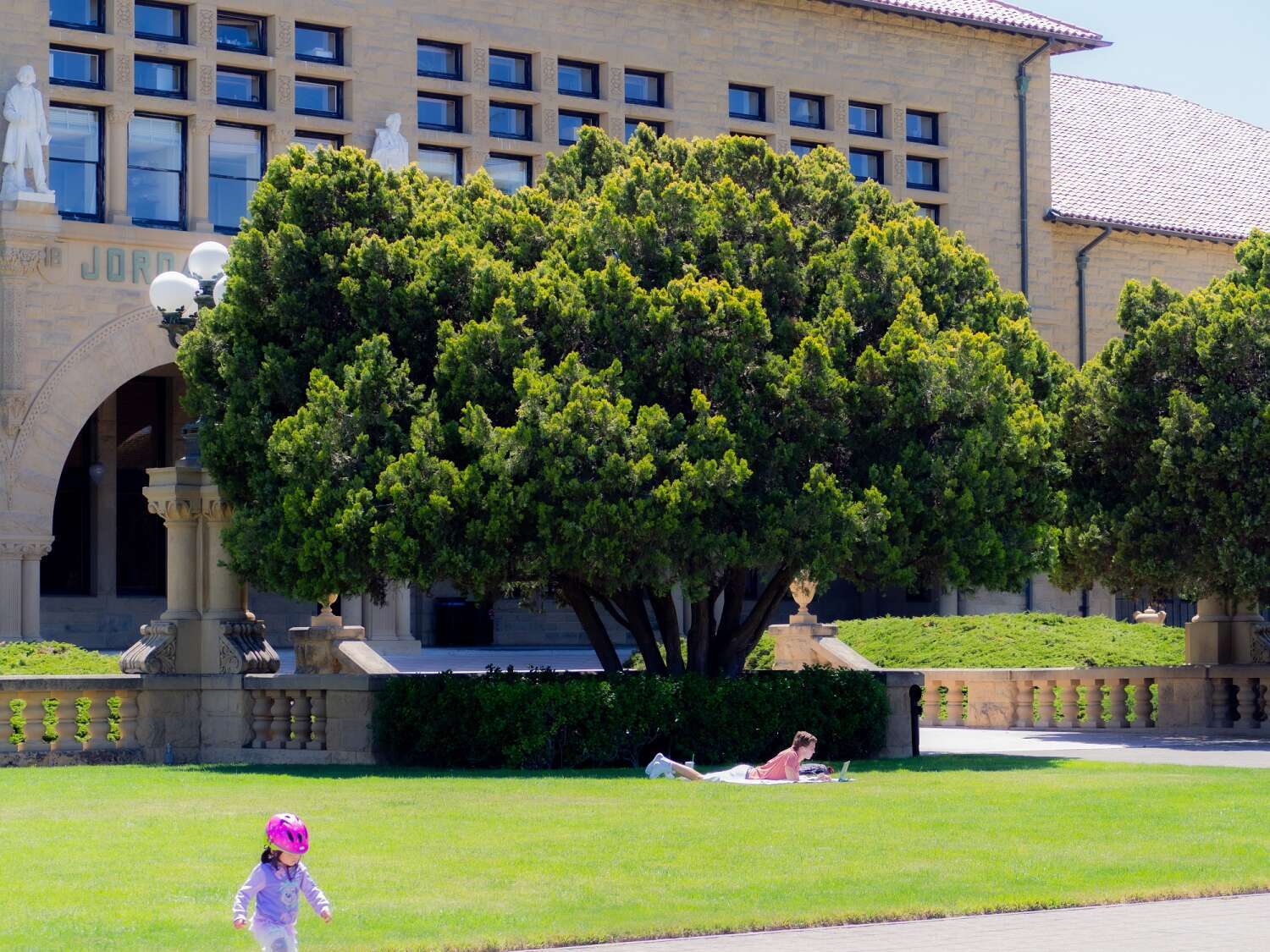 Education pricing
Despite the fact that the official website assures that the main criterion for selecting students is excellent performance at school, you can get here in different ways. For example, for developing countries, special groups are organized (through diplomatic channels), where already experienced company owners associated with government contracts are trained. The university also provides scholarships and discounts to many categories of candidates: US Army veterans, students of color, athletes, celebrities, and prominent political activists. Without such support, studying here costs from 65 thousand dollars a year.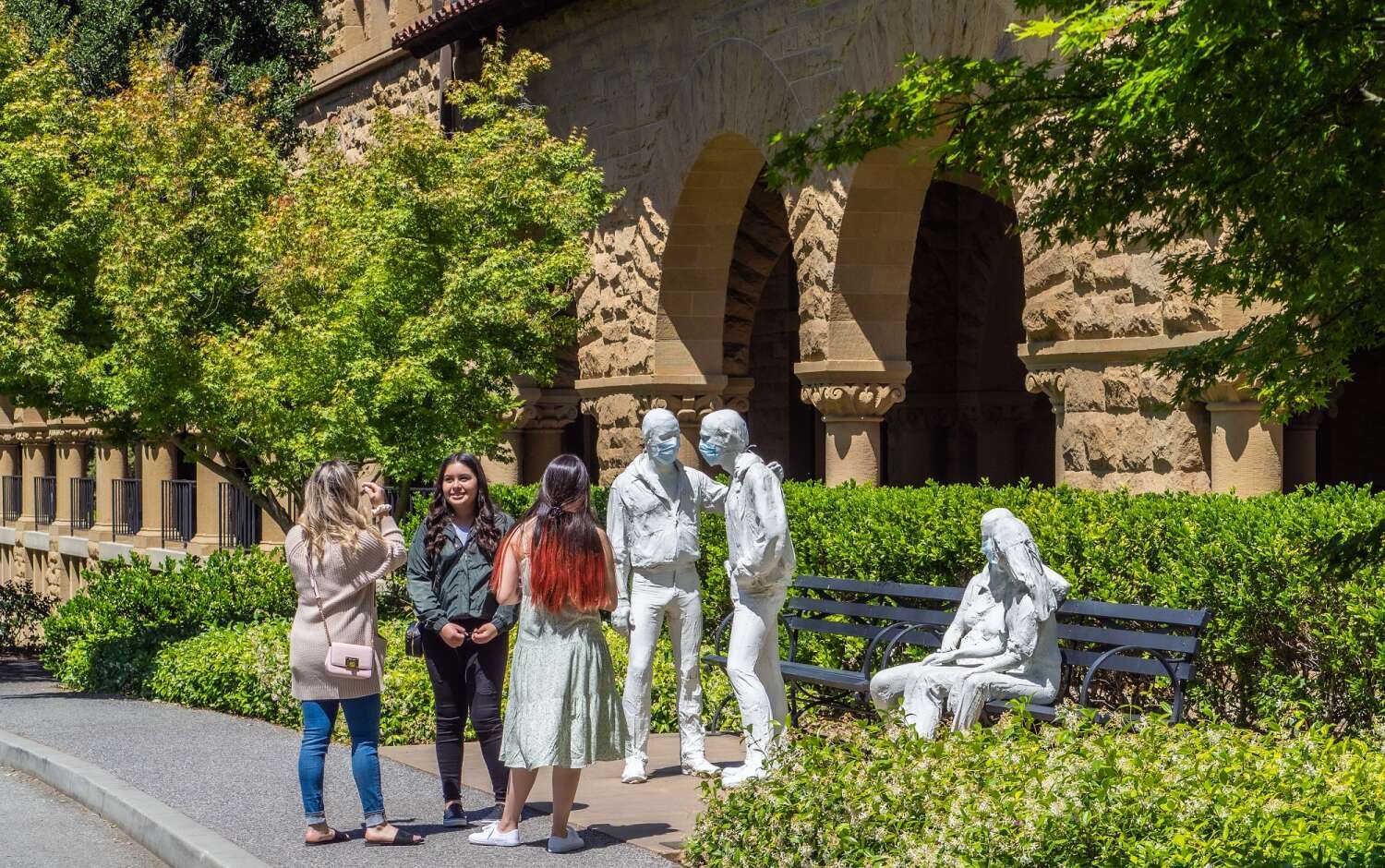 There are many options for paid classes with little or no selection all, you just need to have enough money. The training material for these courses is available online.
About 60% of students study on preferential terms, and most of them do without loans for education, which is rare in America.
Walking tour of Stanford
Admission to the university grounds is free, no passes are required. But it will not be possible to get into some buildings: the entrance to the educational buildings, library and laboratories is only for students and employees.
The only exception is if you go on special guided tours. Due to the pandemic, they have not been carried out yet, but they can resume from the fall of 2020.
It is recommended to plan at least 3-4 hours for a walk around Stanford: this is quite enough to get around the most popular places, take enough photos, and drink coffee in one of the many cafes.
It is better to start your independent walk from Hoover Tower: this is the tallest building, which is easy to find.
If you are lucky, you can get on the excursion, having climbed almost 80 meters in height.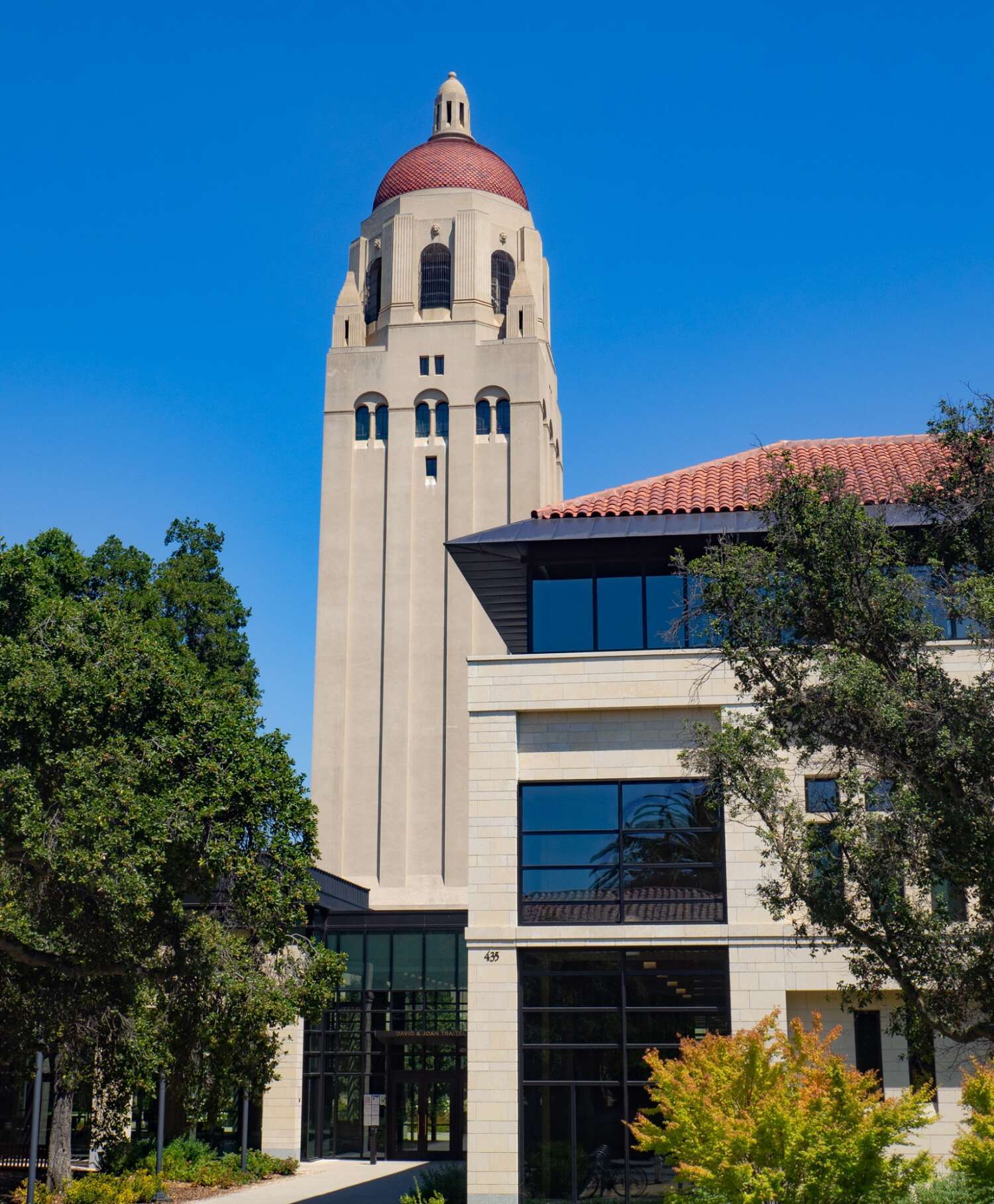 The ticket costs about five dollars, and before visiting it is better to check the schedule on the university's official website.
Memorial Church
The next attraction is located in the heart of the campus: Memorial Church. The Stanfords were religious people, and believed that faith as well as spirituality is very important for young people both during their education and for the future life as a citizen of their country.
In the square in front of the church, you can almost always see tourists, students or teachers.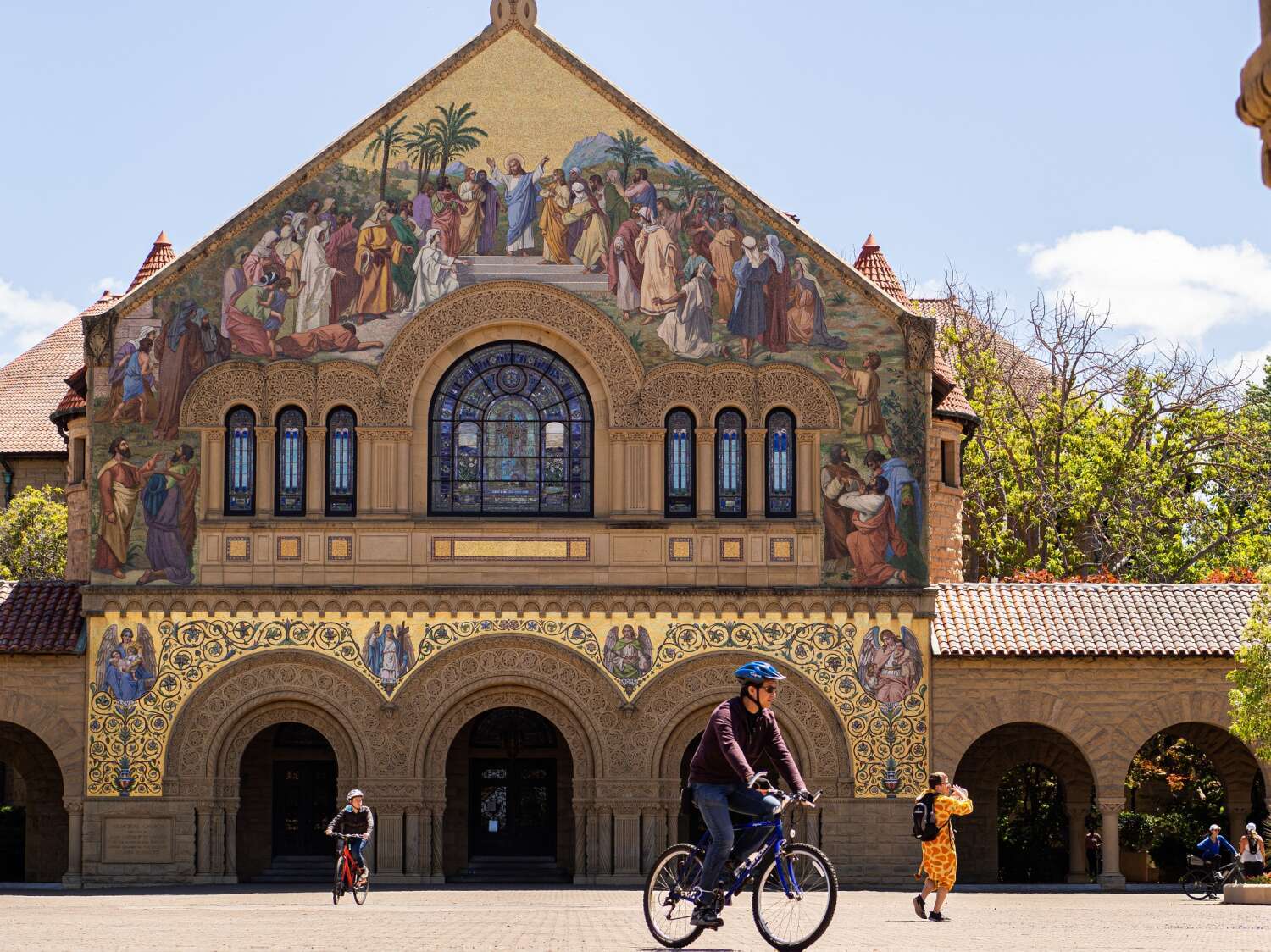 Luxurious mosaics, hummingbirds circling above the flower beds, wide arches of cool galleries enchant guests.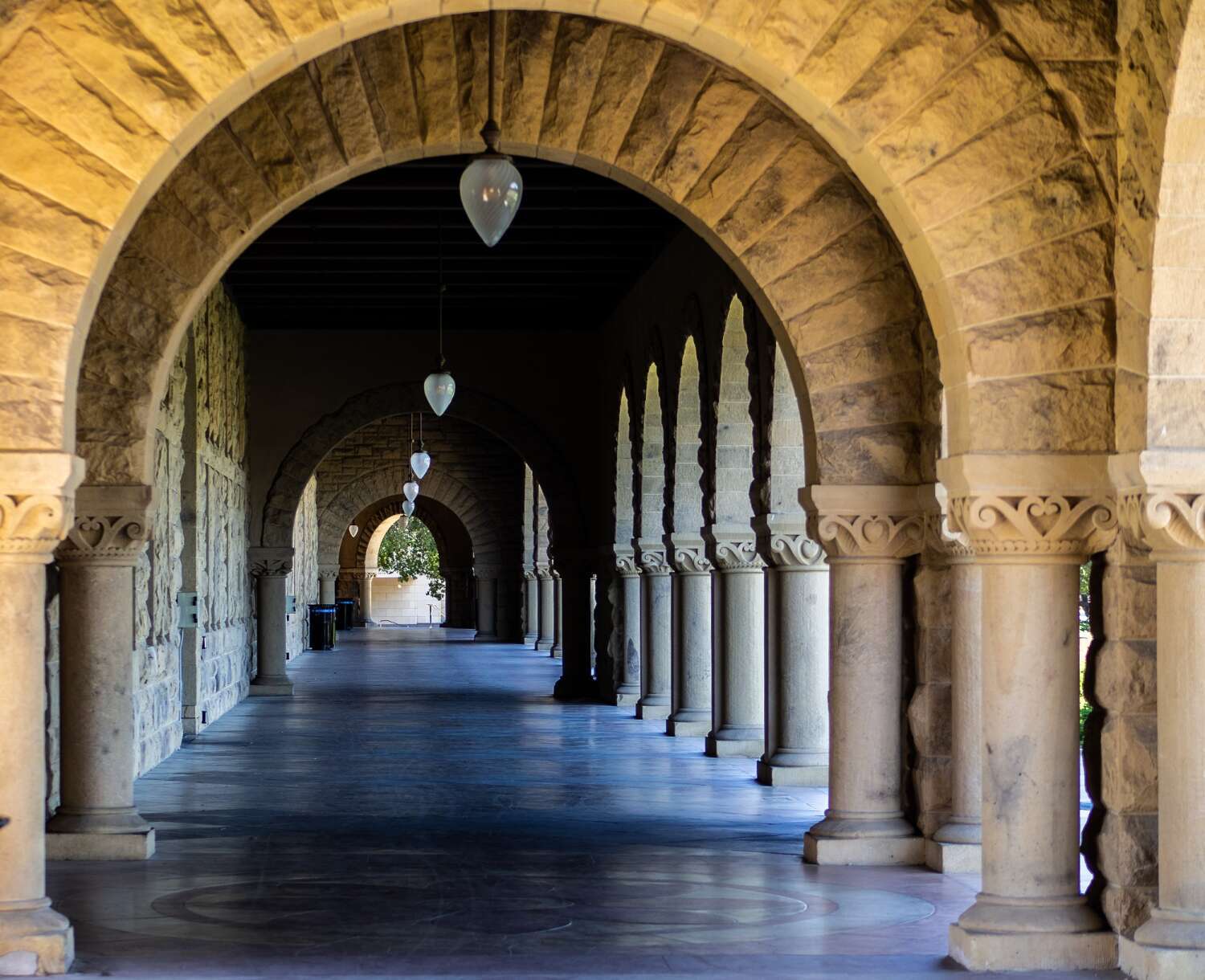 The gorgeous interior decoration of the church attracts newlyweds of different denominations and religions here. But if you dream of saying your most important "Yes, I do!" here, you have to prepare carefully! Here is a list of those who are eligible for a wedding ceremony at the university church:
A student or a graduate of Stanford as well as a teacher or an employee of local hospitals;
A Catholic parishioner, an active participant in church services at Stanford, with a letter from the pastor confirming that the candidate has attended services for at least a year;
A parishioner who regularly participated in Stanford open church services with a letter of confirmation from the Dean or Deputy Dean for Religious Life;
A child or a grandchild of the above categories of citizens;
A Stanford PhD, if the ceremony is scheduled no later than 6 months after the completion of post-doctoral studies;
A child or grandson of those who previously performed the wedding ceremony at the Memorial Church.
A two-hour lease for the ceremonial registration space will cost $ 4,100, and students receive a discount. The price includes a rehearsal, as well as organist and clerk fees. The ceremony itself lasts 40-45 minutes. This is how the dream of those who want to get a marriage certificate signed at Stanford comes true!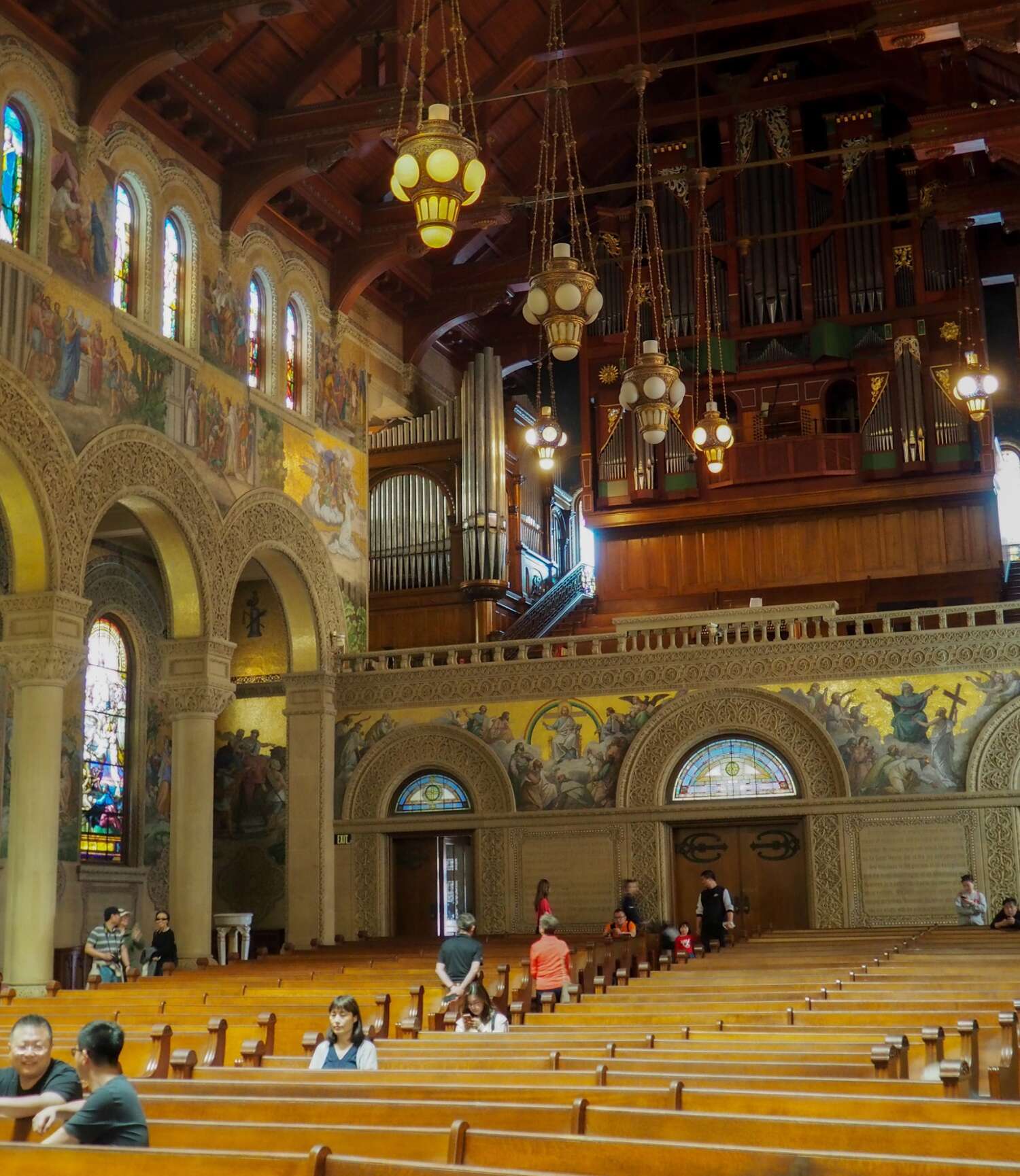 Clock Tower
A popular tourist attraction is the Clock Tower. The mechanical clock was first installed in the Memorial Church, but after the devastating earthquake of 1906, it was sent to rebuild. Since 1915, they have been measuring time by publishing battle. Every week a student starts the clock, and this is considered to be an honorable duty.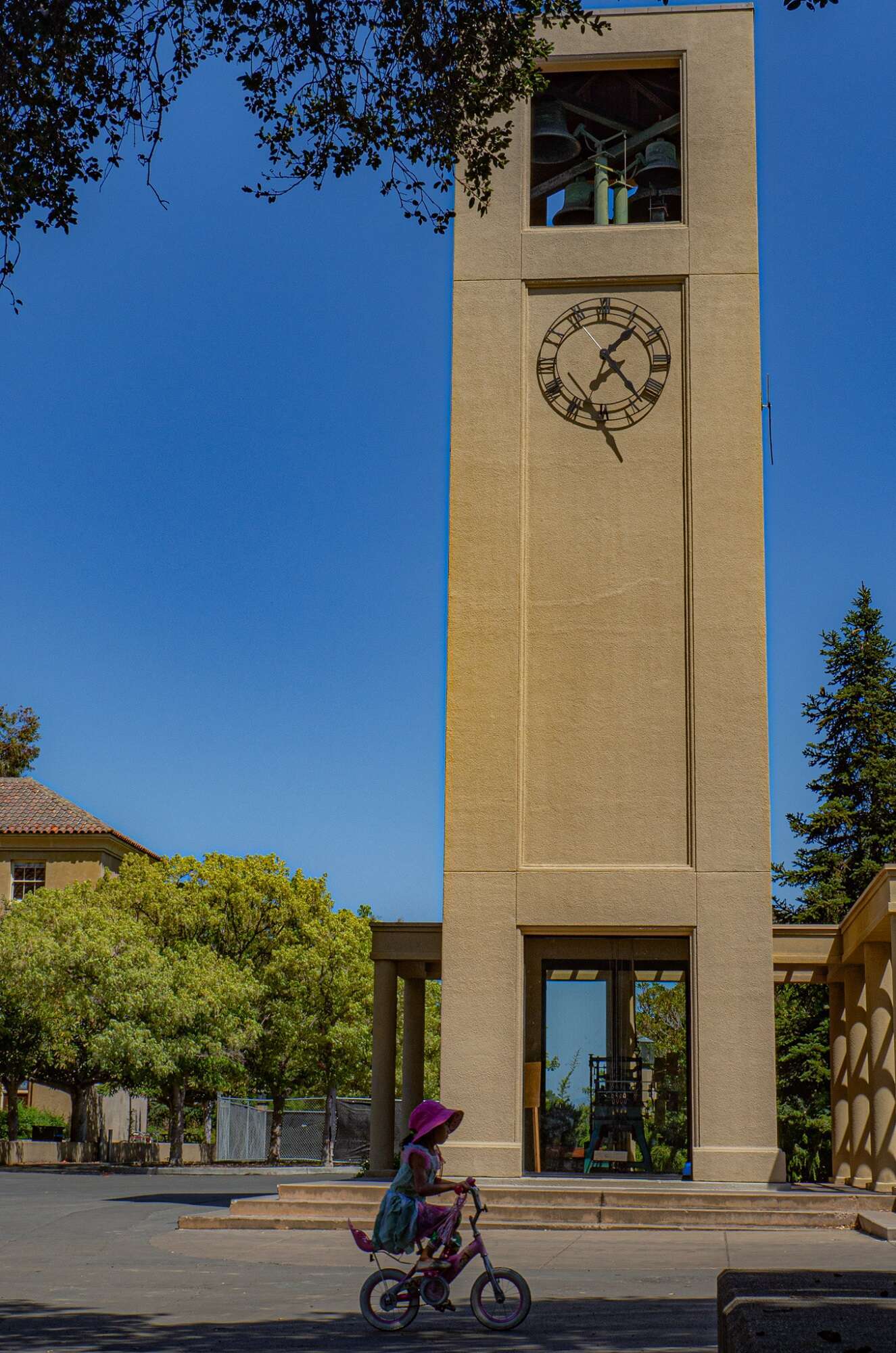 Rodin Sculpture Garden and art walk
Near the church, between the gallery aisles, you can see several works by the famous French sculptor Auguste Rodin. This group is called The Burghers of Calais and symbolizes the dramatic moment of choice, on which a person's future depends.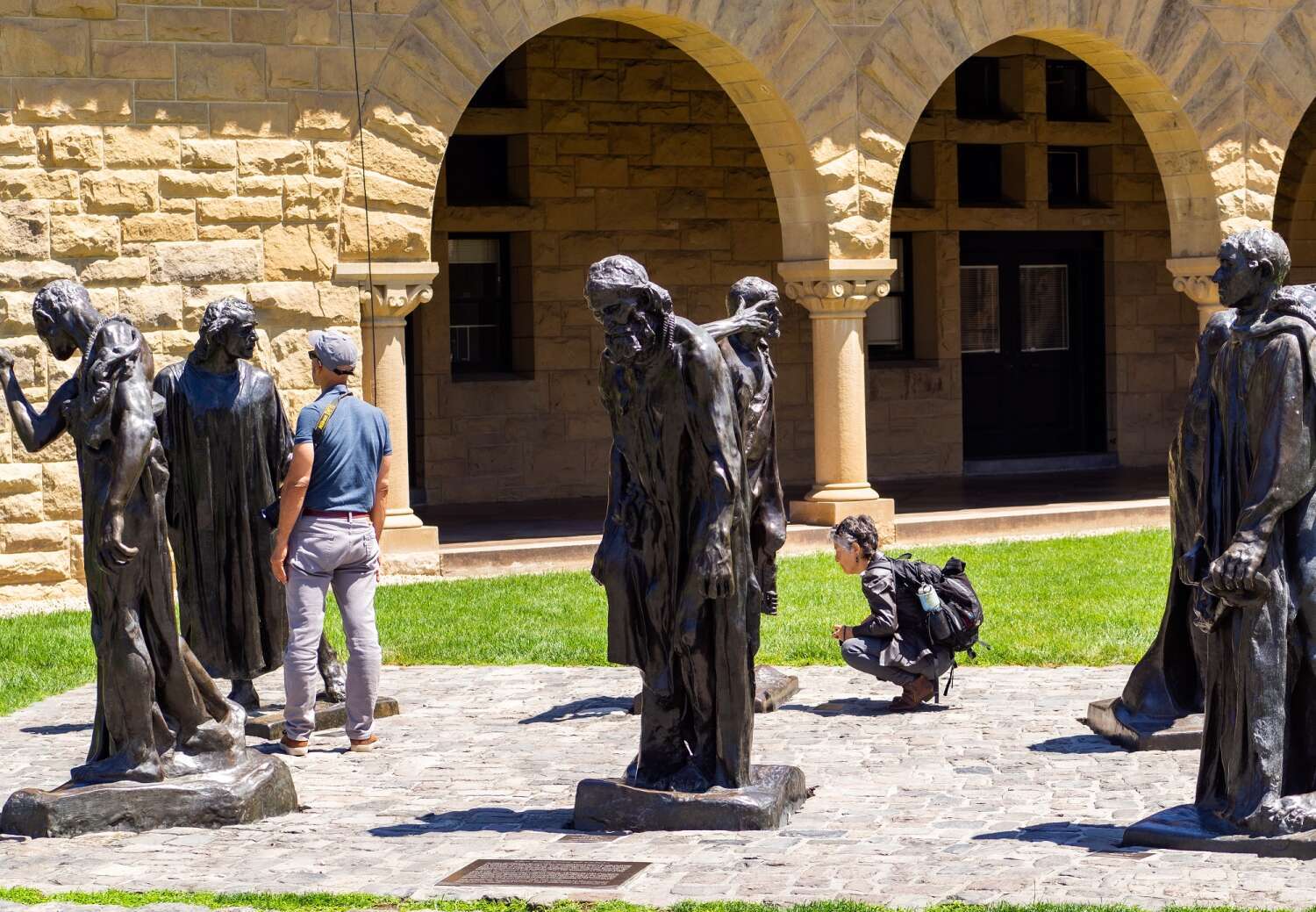 Another 20 bronze sculptures by Rodin are located near the Cantor Arts Center, and 170 are in the museum itself, which is within walking distance. A huge cultural center of the Fine Arts with various sculptures is always overcrowded with visitors and students, so it is best to visit it on the days when the studies are over.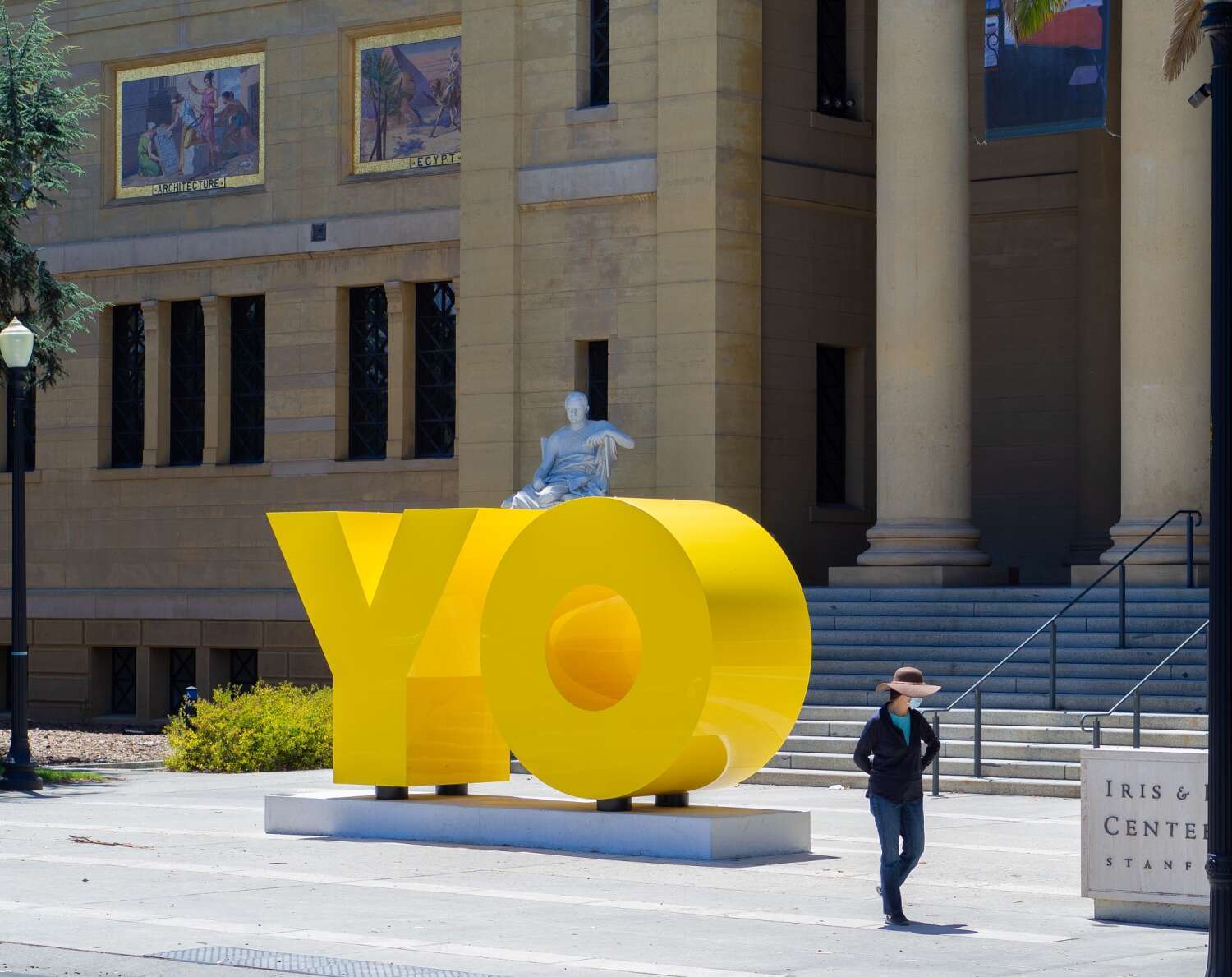 Backpacks are not allowed, so you will have to leave them either in your car or wait until the locker is empty. The most photographed work of art is available here without visiting the museum and is located right in a small park near the museum. These are Rodin's six-meter Gates of Hell: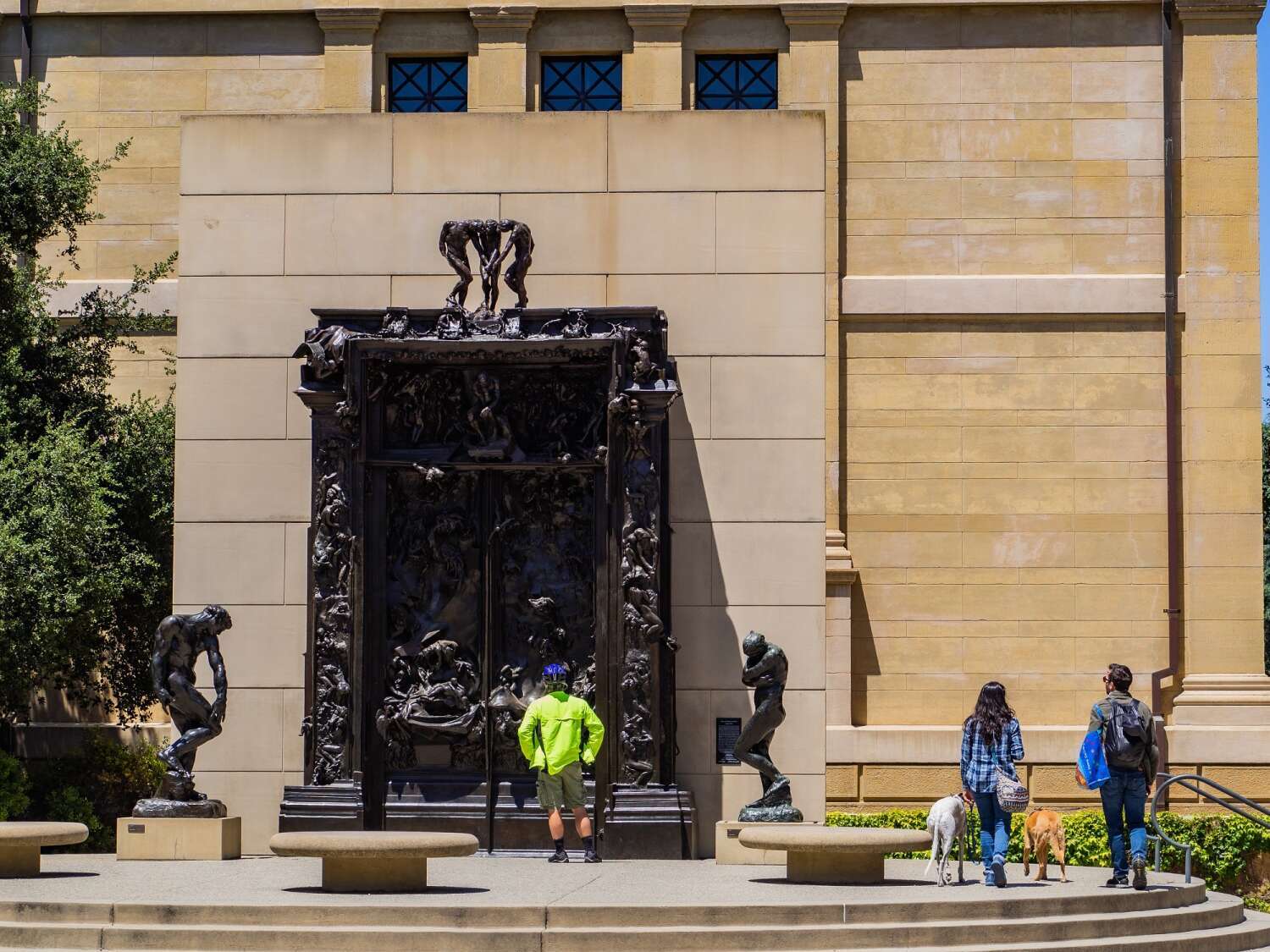 Adjacent to the Cantor Fine Arts Center is the Anderson Arts Center, which displays contemporary art.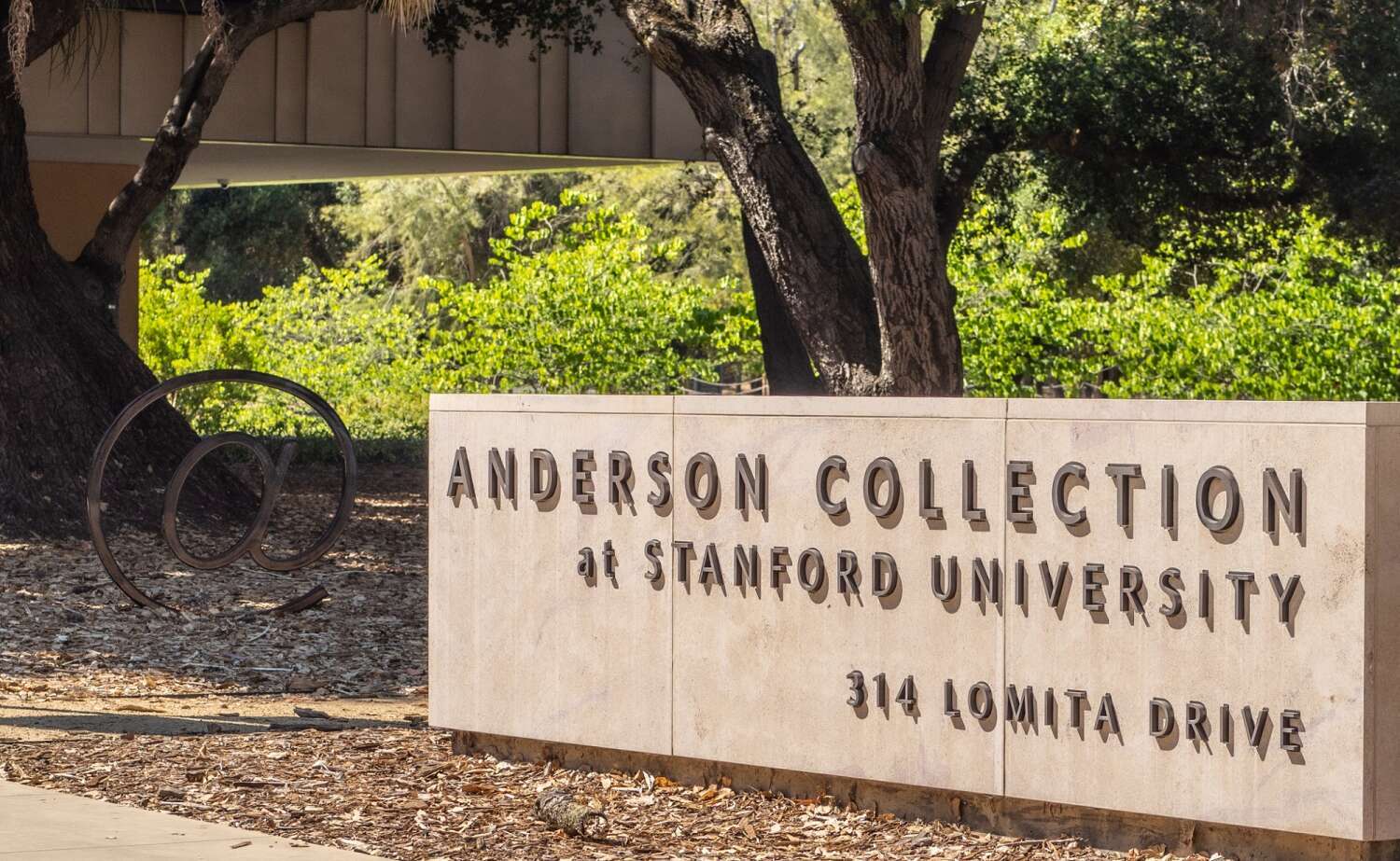 If your interest in art is not saturated with these two centers, there is also a small gallery, where exhibitions change very often and are almost always devoted to some kind of social projects and events. All these museums are free to enter. So are the guided tours.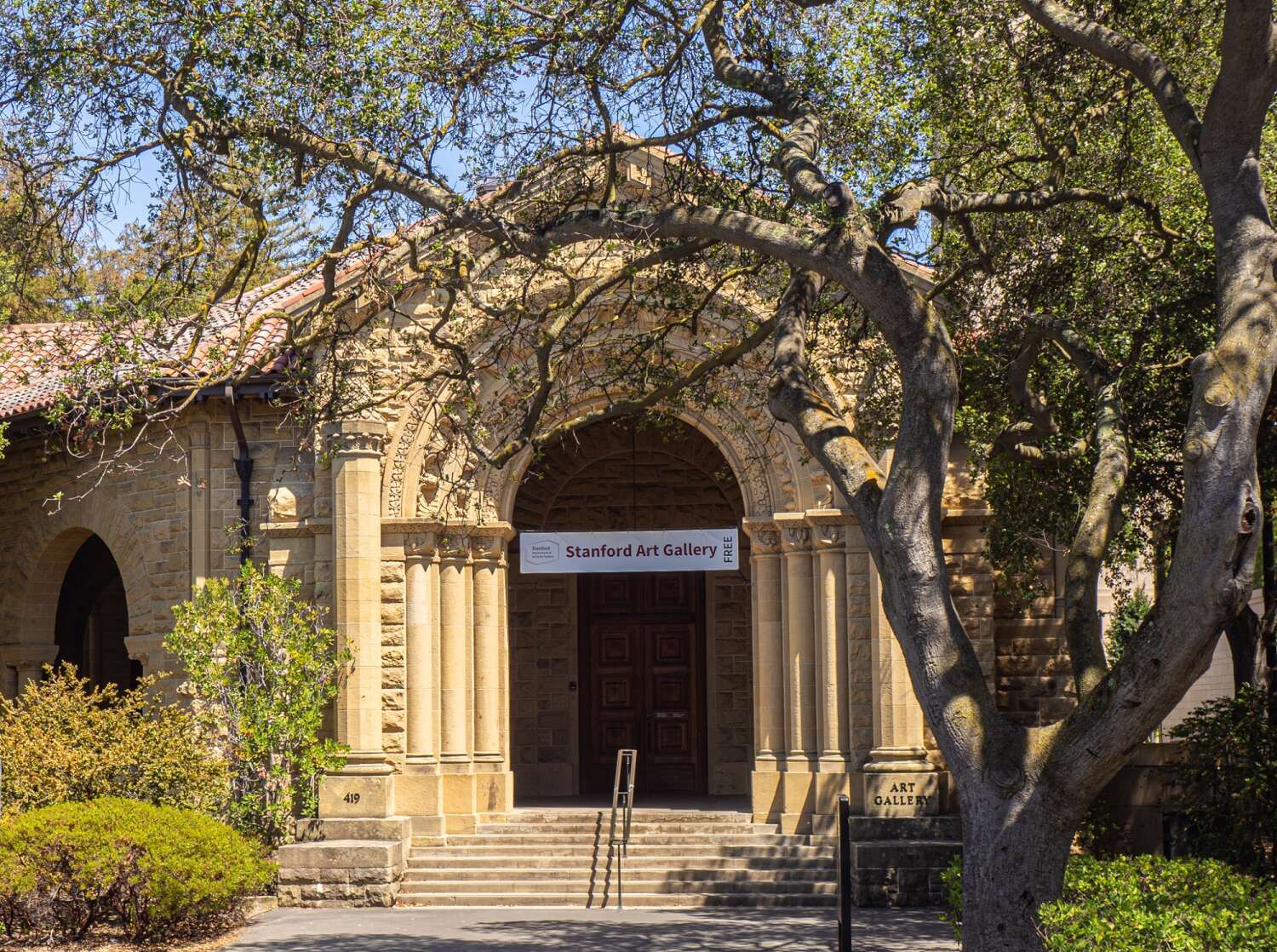 Papua New Guinea Sculpture Garden
This attraction rarely catches the eye of tourists: it is hidden in the shade of oaks and cedar trees, away from popular routes. A 10-minute walk here will pay off with a unique experience of contemplating sculptures made in the ancient island style.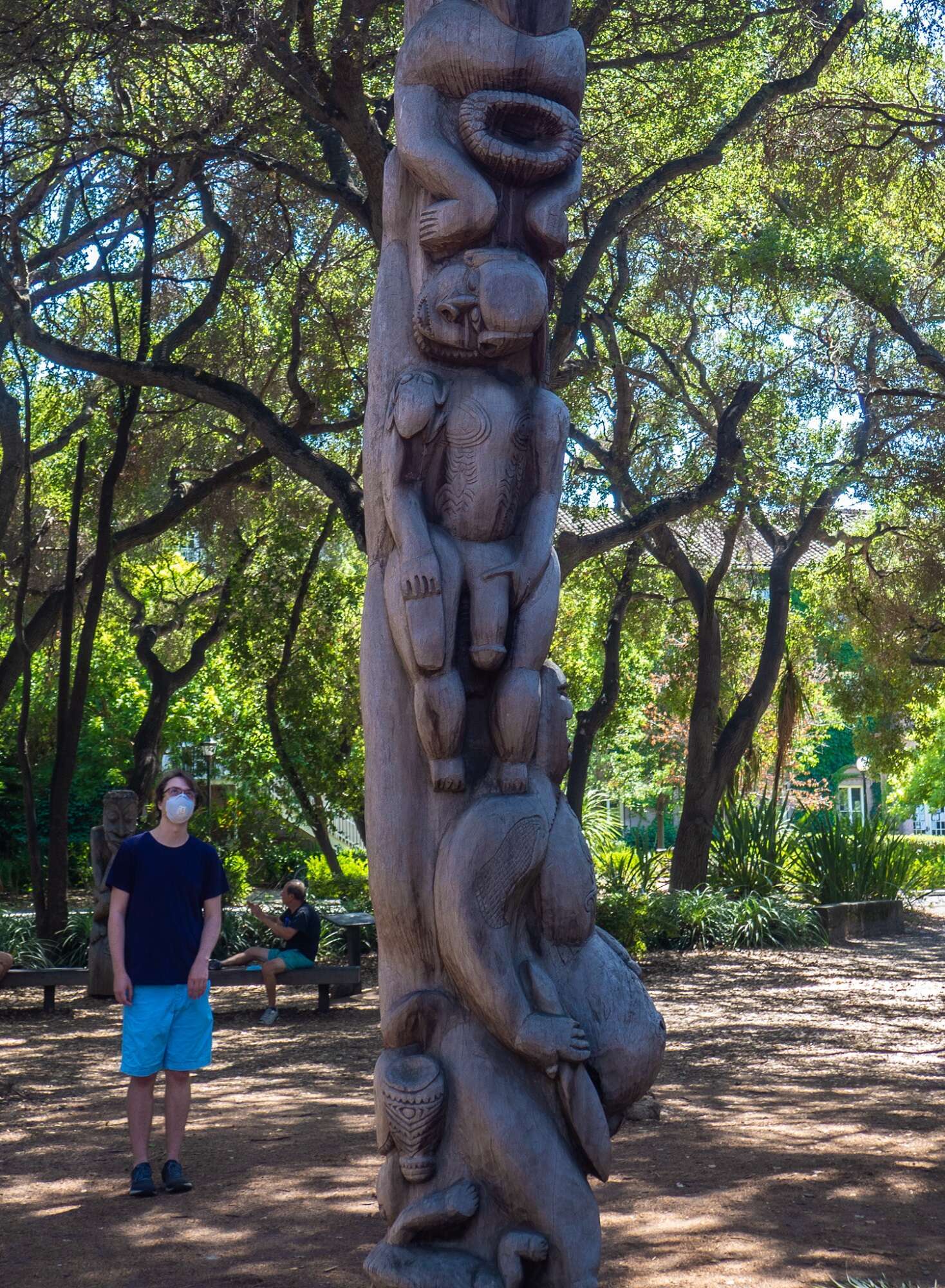 The idea of ​​the park, suggested by an Anthropology Department graduate, was enthusiastically adopted by both sponsors and university management. A group of ten artists from distant Papua New Guinea were invited to the campus. Experienced woodcarvers visited the United States for the first time, and some of them went abroad for the first time in their lives.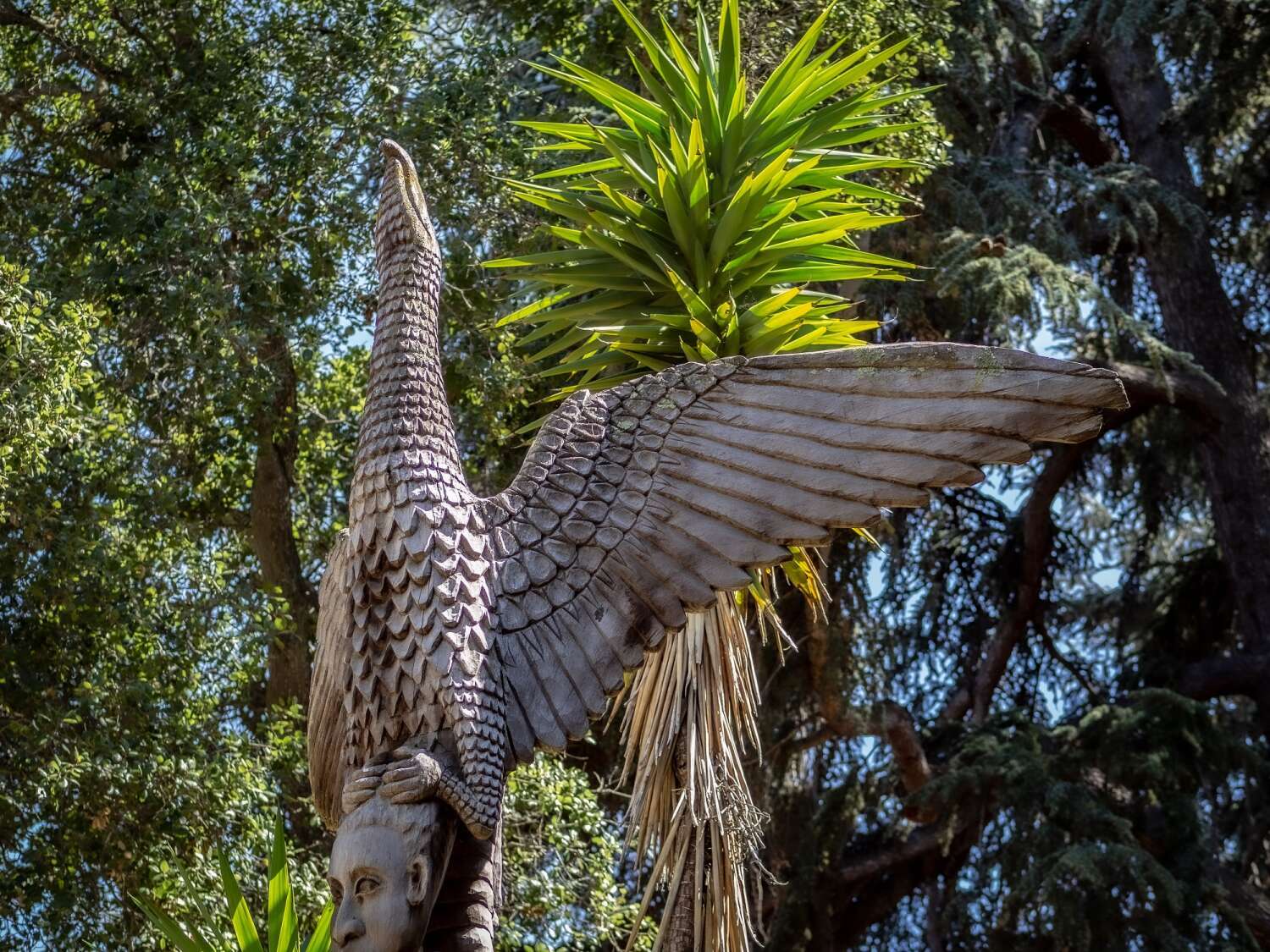 Now, at one of the most technologically advanced and innovative universities in the world, you can wander among the sculptures, made in the style of the tropical islands of the Pacific Ocean. This gives the walk a unique touch of antiquity, and pleases visitors with outstanding photos.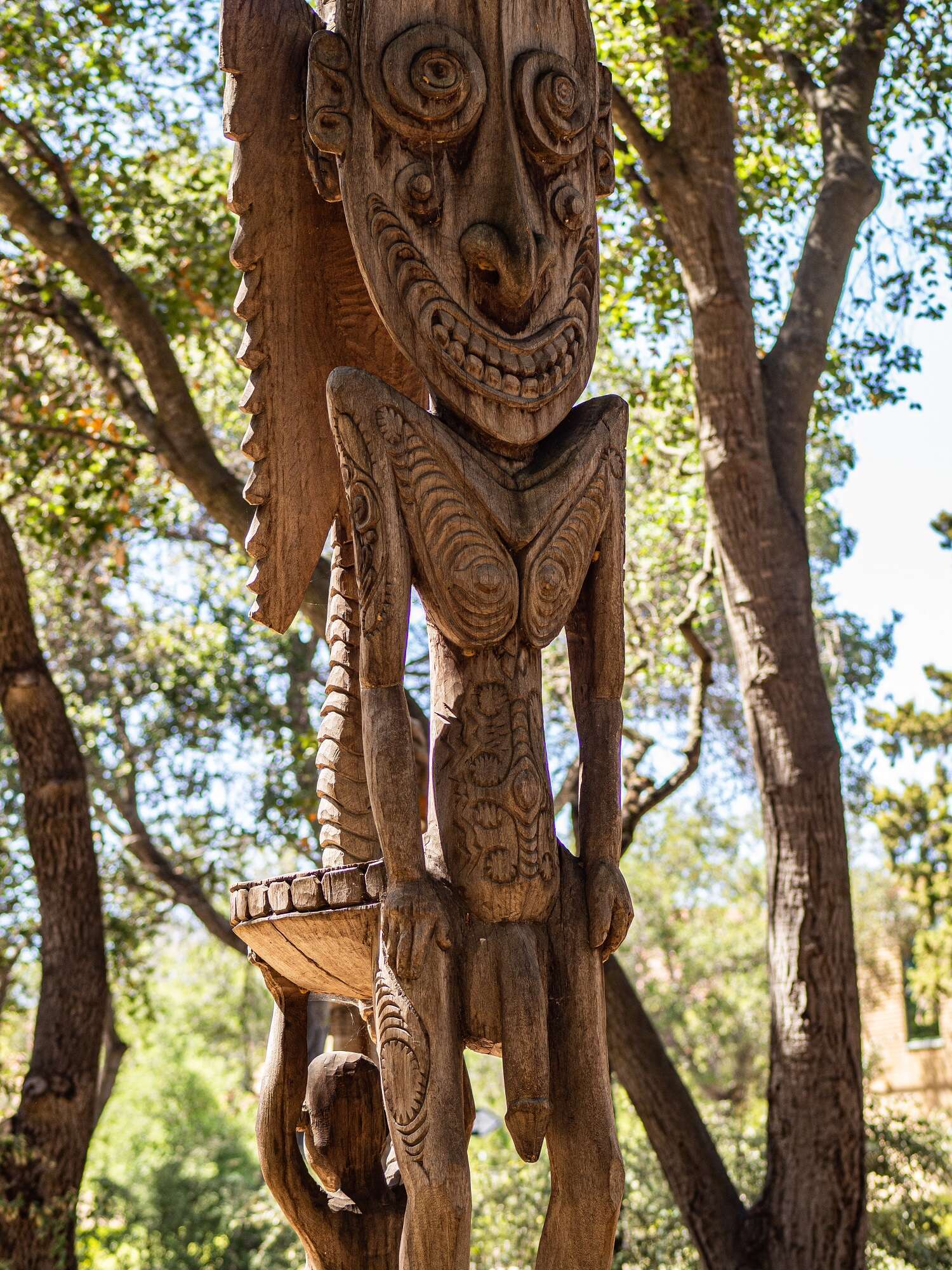 Arizona Cactus Garden
Another place where you can enrich your day at Stanford is in the cactus and succulent garden. More than 500 species of all shapes and sizes grow here under the sunny skies of Bay Area.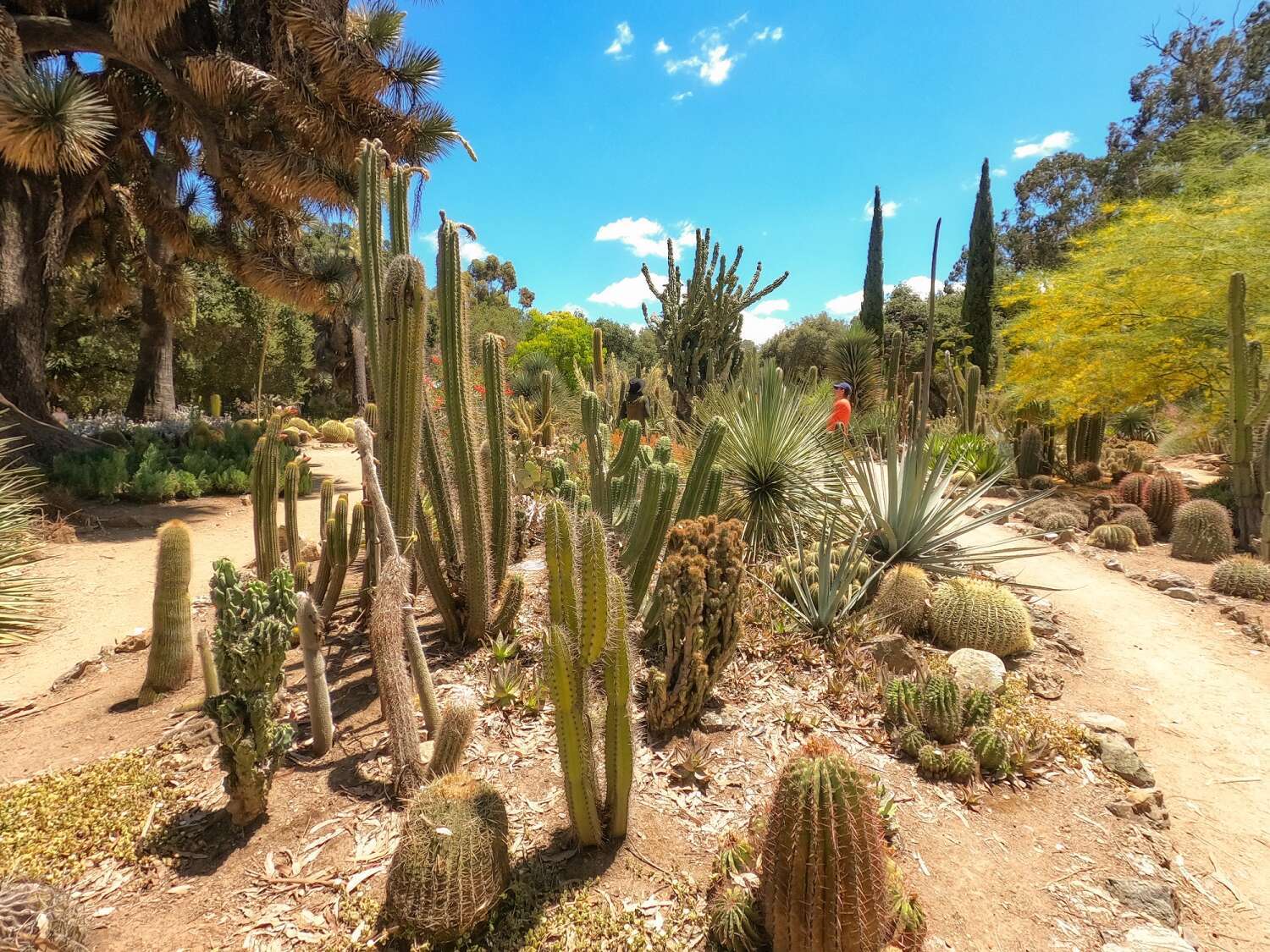 The climate in these areas is perfect for these thorny plants, and with good care, they grow to impressive sizes.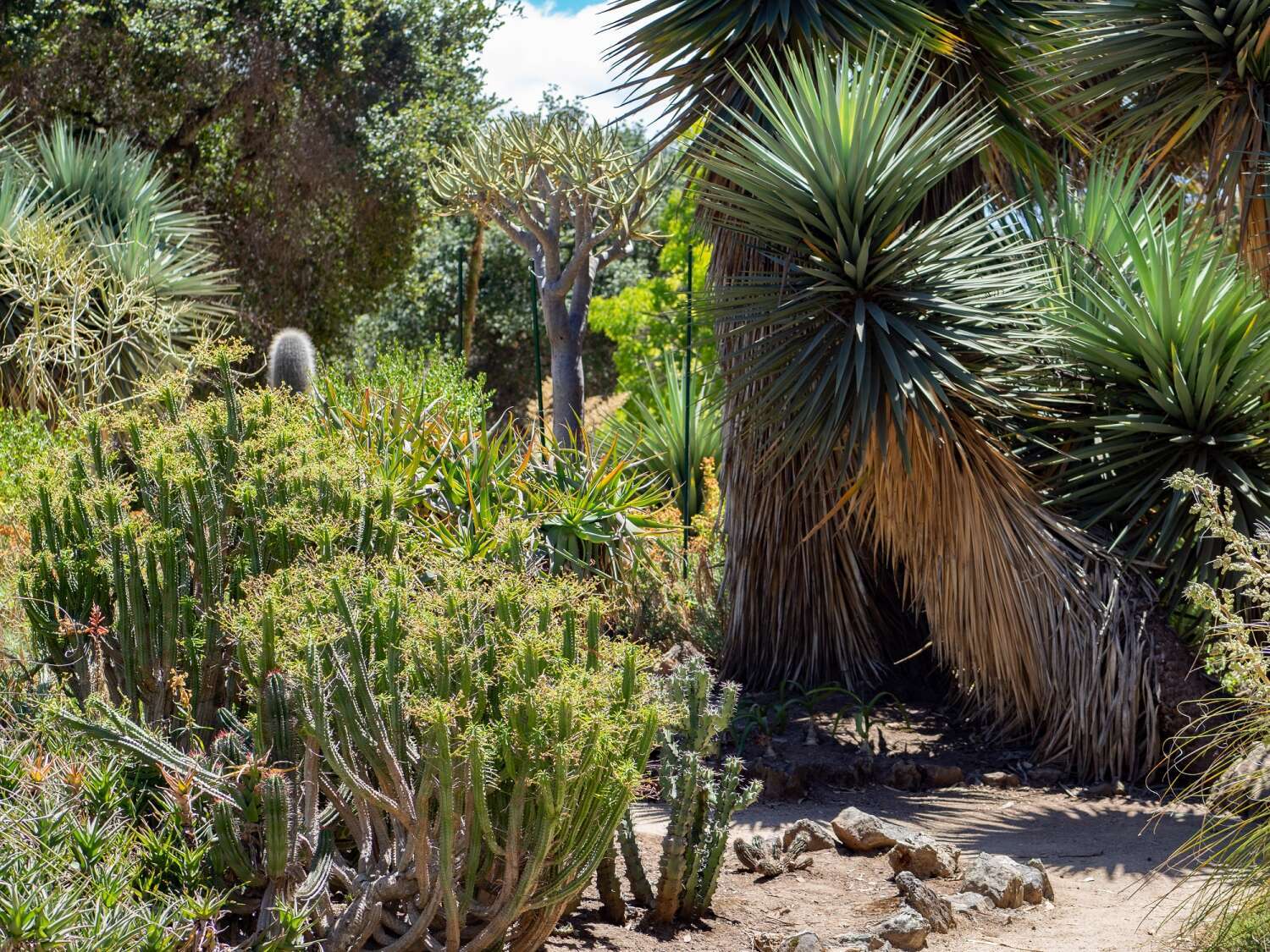 Jasper Ridge Biological Preserve
The 483 hectare nature preserve serves as a huge educational space for students and staff. This place is usually closed to tourists, except for rare guided tours. But sometimes, once every few years, anyone can visit this wilderness area owned by the university.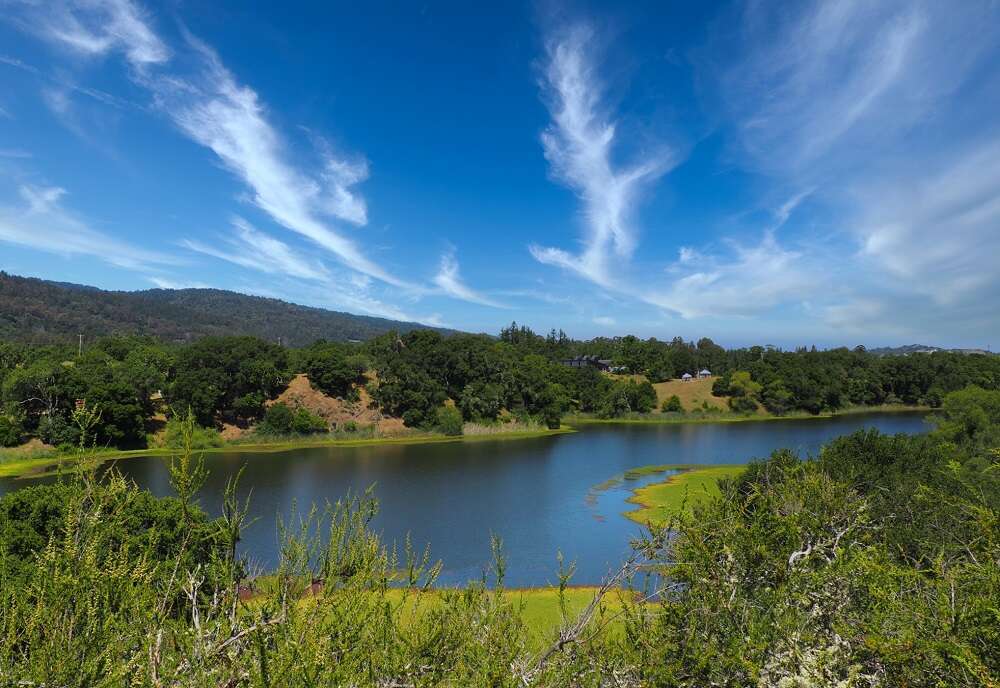 Deer, cougars and other representatives of the local fauna live here in natural conditions. During the open day, volunteers tell guests about the projects that biologists and zoologists are working on, as well as introduce them to the life of the preserve.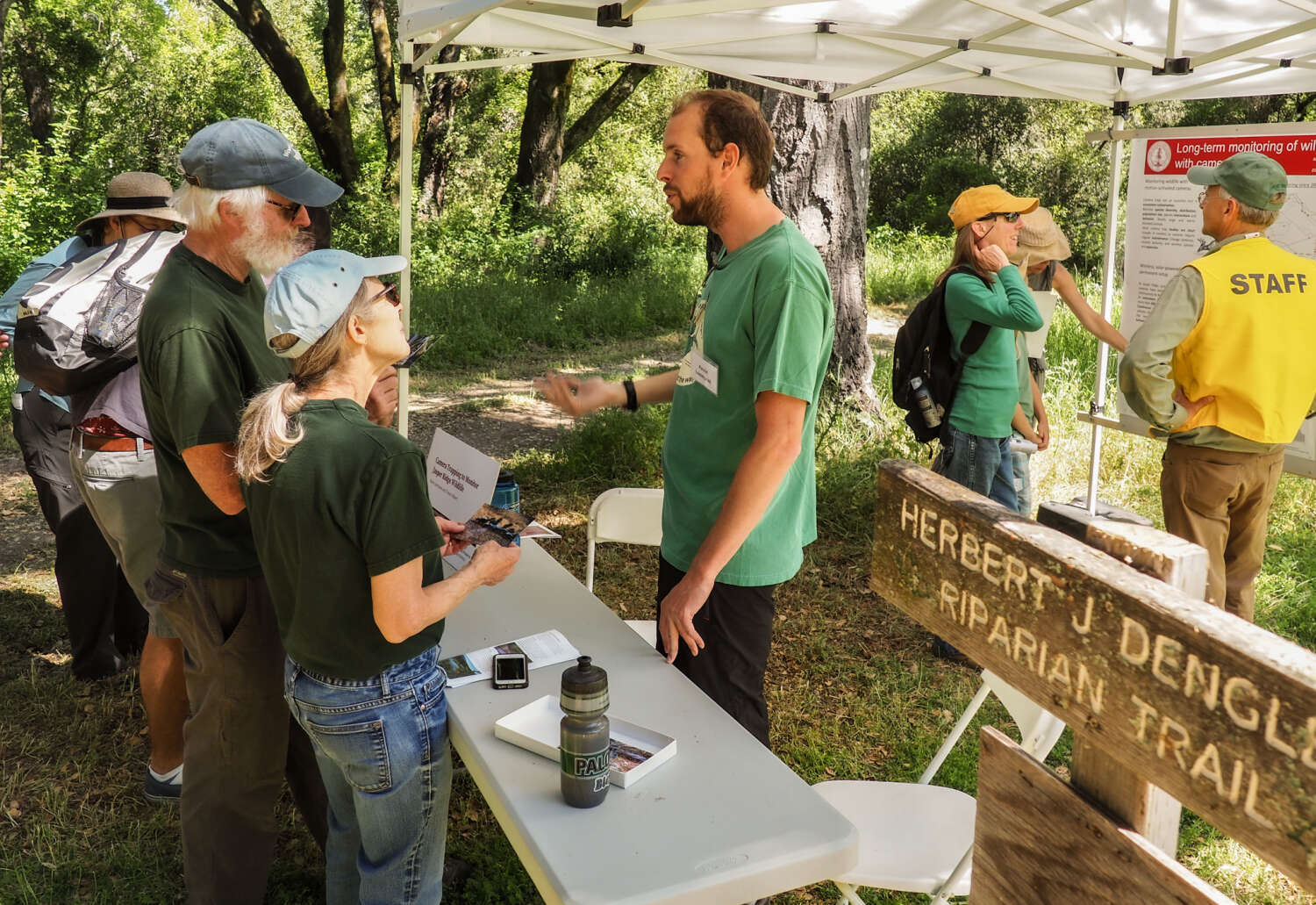 Virtual tours: free and safe
If you are not ready yet to go to the United States for inspecting Stanford, you can do it remotely using virtual tours. The list is constantly growing and changing; here's what you can watch now:
How to get there from San Francisco
The distance from San Francisco to Palo Alto is about 50 kilometers, which can be covered by public transport. A free shuttle bus runs from the train station to the university.
Innovation, sculpture, park walks: Stanford offers its guests much more than they expect. And our experienced Travellizy Team offers you assistance in organizing your trip to this legendary place!