The fine sand sifts between my toes. Eyes closed this time as I summon up the memory of the last time I was here. The salt air breathes pulling deep in through the nose brings the heart home. The utter dryness of the air is remarkable, even though I'm mere metres away from an ocean. The draw of the heat tightens my sun-protected skin. The sheer brightness of the sun penetrates the eyelids which instantly reminds me of how thankful I am for a good choice of sunglasses. I'm back there now, in my mind!
These are the sensations which can be felt on any beach, anywhere in the world, but the sights here, they are something else. This stretch of coast is like no other place. It is the ultimate destination for those who like a little more than average wind in their sports.
The Beach, It Will Always Be!
When I think of Tarifa, it is the beaches which first come to mind and are full of sensation. I love the town too; the older parts remind me of other bohemian types of town, like Palaiochora on the south coast of Crete. Both give a sensation as if you are stepping back in time, not into ancient times, but in the early days of mass travel, a nostalgic reminder of the 1970s. Where the old meets the new, where the longstanding Moorish parts of the town blend with the modern, and the 70s version in a blurred transition point.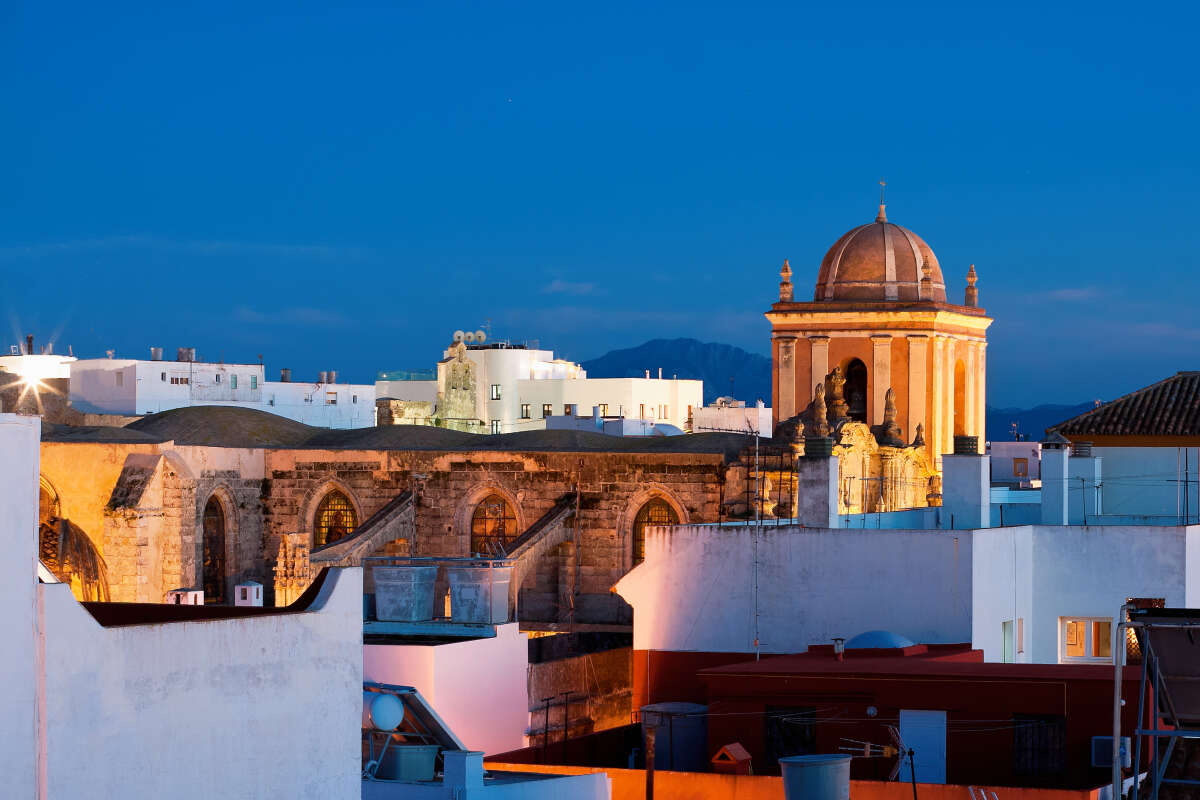 Perhaps it's just me. My first time in Tarifa was as a child in the 70s, and my view is tinted somewhat with the sentiment of the era, which brings with it my very own distinctive spin on the town. By no means is this a snub on the town. Not at all, I love this place and have it as one of my top three places to revisit. I do like to see new places, but I have to go back to visit an old friend, and Tarifa sure is one to me.
A Town Larger Than Life
Although I refer to it as small, it is not and is home to a little over eighteen thousand people. All the same, it still has that small Spanish coastal town feel. And that is the appeal, and it is one of the top destinations for wind water sports.
Tarifa boasts being the most southerly point of mainland Spain, and along with this, the area has a very rare quality. There are two entirely different winds competing for attention here. The Levante, which comes via the straits of Gibraltar and the Poniente, the westerly wind from the Atlantic. These two consistent winds provide more than 300 days of perpetual air motion.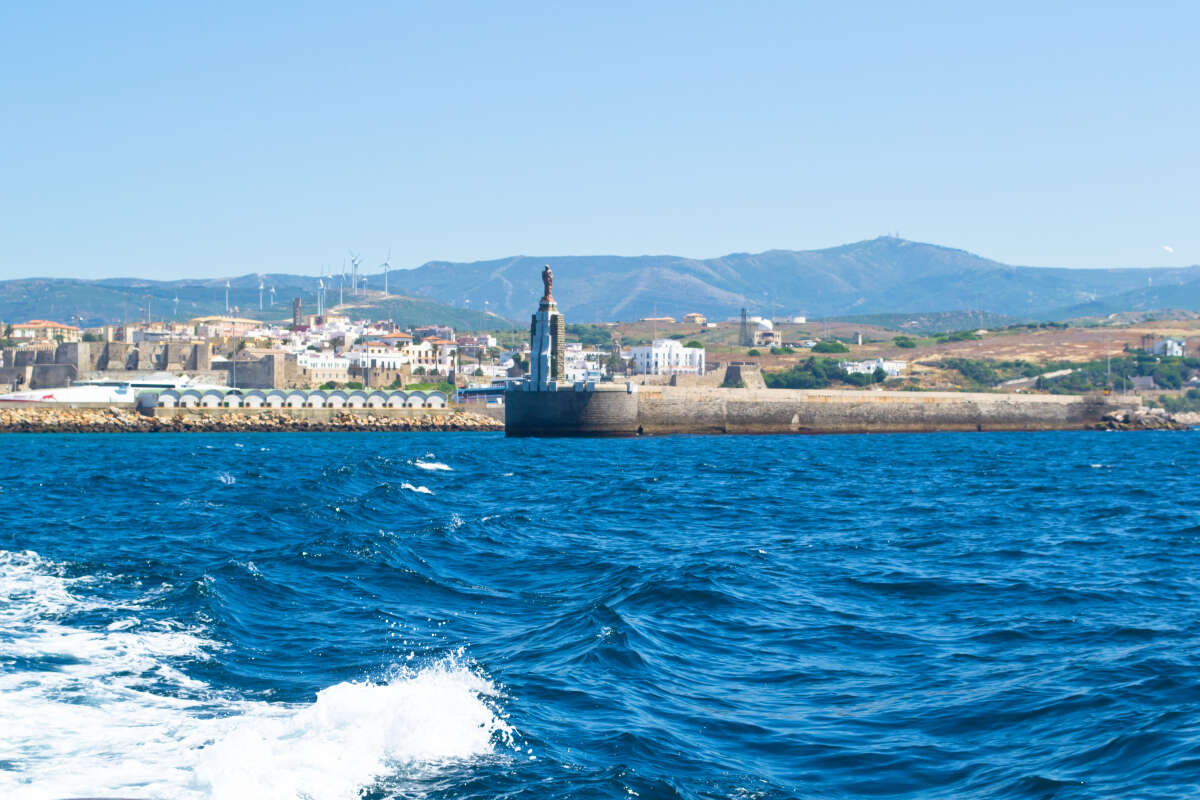 If you view this location on Google Earth you'll notice it has plenty of straight-lined beaches, in fact, as much as 10km, give or take, it can all depend on how the wind blows. 
It is the wind you need to watch out for too, and a day at the beach can be misleading. You'll think the sun didn't get to you all day while you're sunbathing because of the way it blows over and cools your skin. During one recent first day visit, I returned to my hotel looking several skin tones darker than usual. I do an easy, yet, even I was shocked at how white my red wine worn teeth looked grinning back at my reflexion in the mirror.
As a kid, I would spend all day here in the sun, never really noticing how tanned I became. There were too many distractions, my favourite being the doughnut sellers on the beach: I would buy fresh sugar-coated delights, just cooked and tasting delicious. So, Beware, you can easily forget the obvious.
A Water & Wind Sports Haven & Much Much More!
I am still amazed how a revisit at different times in your life can be both sentimental and altered, and how you can lose yourself in the diversity of the viewpoint. Not so many donuts these days though! Just the beach seems to be enough. 
The water sports here are incredible and challenging.beach
Not for me though! When windsurfing arrived here, I made a choice.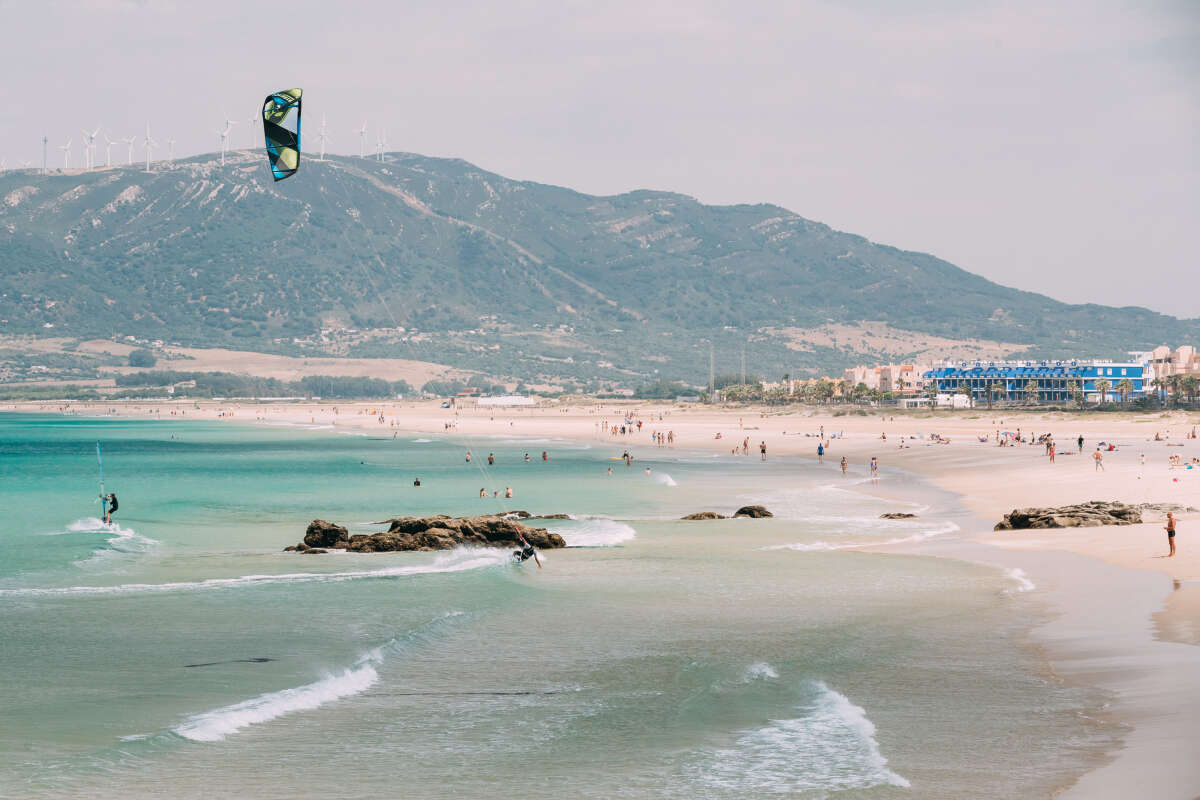 "My mind was made up on day one. I watched a guy 'crash and burn' in the water doing his best to hang on to his out-of-control windsurfer. I heard a guy behind me say a single word as he watched the same incident. Amateur, he said, he was German, and I didn't need a translator to understand what he meant. And he was right too. The guy in the water was out of his depth with the sport and had to be rescued by some friends while others took care of his equipment which was causing havoc being taken away down the coast unmanned and at the mercy the relentless wind. 
I too am an amateur. I apologise to any wind sports enthusiasts who might be reading this and wondering why this guy is writing about such a precious place when he doesn't practice the same insane hobbies. In my defence, I'll only say, I write here with revere. This is a serious place where winds speeds can regularly surpass 50 mph and gust with unpredictable frequency. 
I know my limits and come here for the beach and the view of other's tackling nature, which is truly breath-taking.
This place is accepted as the world's best destination for wind sports for a reason. The wind conditions here are unique and have not only landscaped the beaches and dunes which I love, but have made this area a mecca for sailing, windsurfing, and kitesurfing. It comes as close to perfection as any one place can for those sports alone.
The sparkling sea in the distance appears a little blustery at a glance, while the wind laps crested-topped waves of various forms and size at the shore. All seems in order. It is when you see the skills performed; the breakneck-speeds and challenges of the sports in combat with the elements; these are truly the sights to be seen. For me, that is, as a spectator, the low skies are filled with kites attached to surfers, and I could stay on the main stretch of beach watching for hours. It's as entertaining as any other spectator-sport. Alternatively, if you fancy something just that little bit different, choose the dunes of Punta Paloma Tarifa a bit further west".
A Dune With A View
It's not hard to miss. If you have ever wondered where all that sand goes when the wind blows hard, then it is here. When you see it, you'll know!
The huge dune at the end of this cove is what happens when the Levante has its way. There is a road cutting through the back part of the main dune and is forever being dug out with heavy machinery. Drive through the deep trough, and you get the sense you are on another planet. In an earlier time here, I remember standing on top of a sand cliff on the sea facing side of this dune, being almost blown over backwards as I look down a near sheer drop to the water. This is a place where crazy people do far crazier things than me. Go, see the dunes and have some fun. If you are a kid, then fine, if you are an adult then go too and be a kid again, you'll love it.
Tarifa is More Than Just Water Sports
What else is there to see? Yes, yes I know, I do come across as a total beach bum, and it has been said by others too, more than once. So, for those in agreement, let's move on.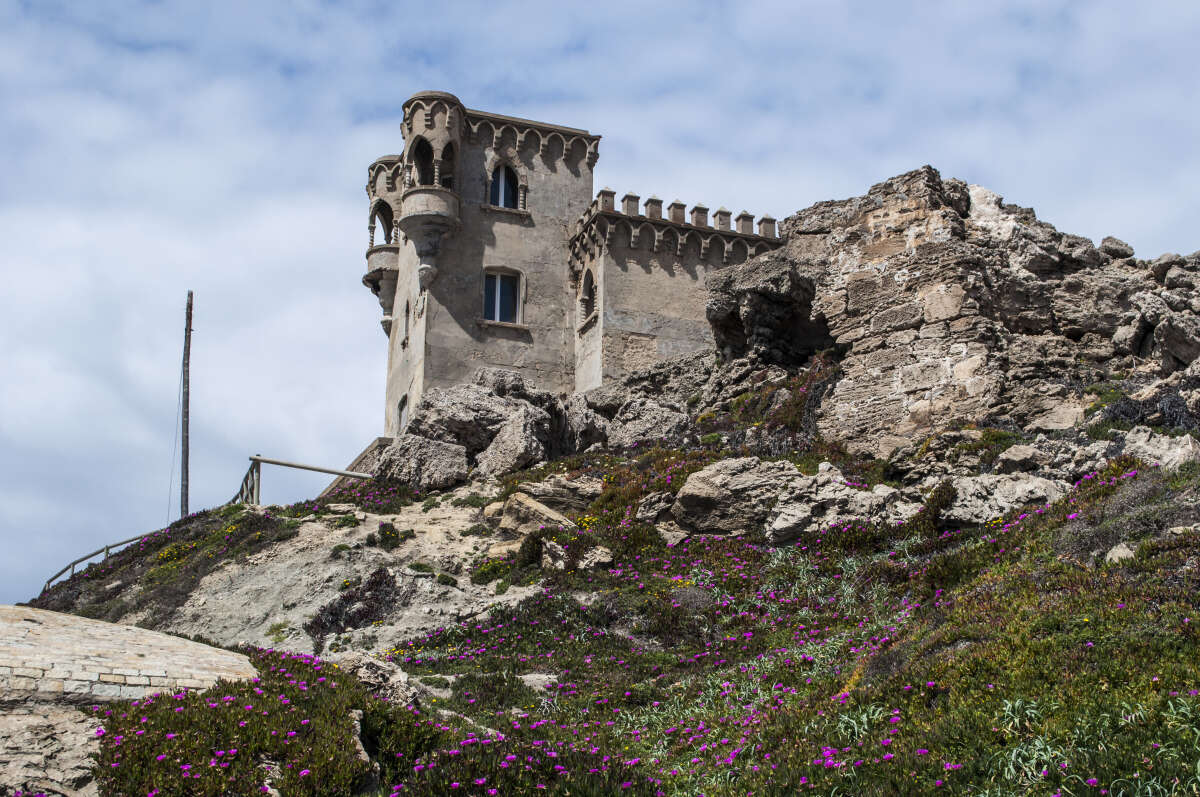 The town has some great sights to see and be seen. The Castle of the Guzmáns (The Castle of Tarifa) is a 1,058-year-old restored fortress and can be found opposite the port. The old fort dominates the southernmost part of the city. A modest 2 euro entry fee will get you inside where you'll get the opportunity to view a different continent in the distance, Africa. There are not many places on earth you can do this? On a clear day from the castle towers, you can see the mountains and coast of Morocco.
A Gateway to Africa
The port next door is where you can take a day trip to Tangier in Morocco. The ferries run up to 8 times a day, with an hour journey each way (bear in mind there is a one-hour time zone difference within the 33.3km distance, so you arrive at the same you left, locally. Remember not to get caught out and miss the last boat back).
Most of the activities in and around the town are centred on the water, the whale and dolphin watching is excellent off the coast here. I've been many times. At first, I wasn't sure whether this was good for the aquatic wildlife but was told that the creatures wouldn't hang around if they weren't happy. I now agree that a good balance is met. There is a respectable non-profit association operating which has two-decades of experience, and I'd recommend you support them when choosing to take a boat trip tour.
Where Old Meets New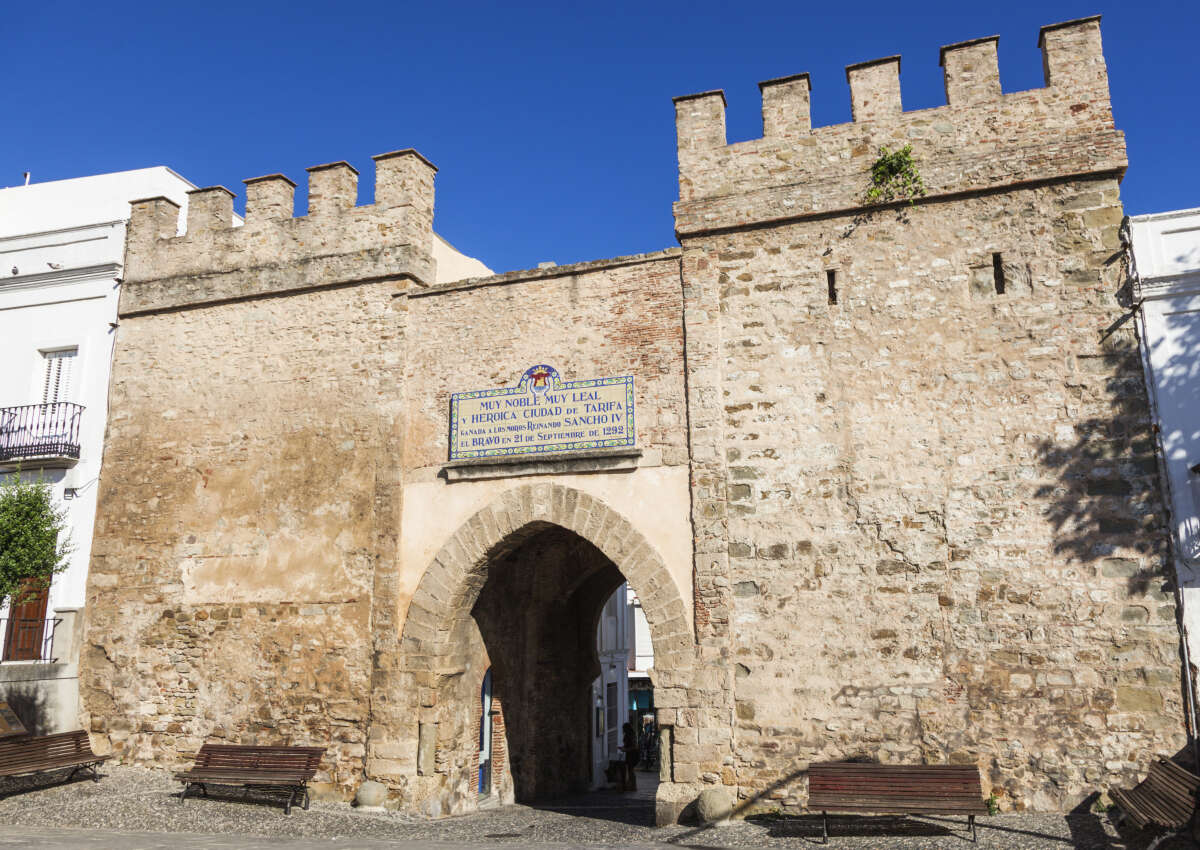 Puerta de Jerez, The Jerez Gate is the only remaining entrance and part of the old walled city dating from the Moorish times. The gate leads to winding, narrow streets, (some of which might get jammed with vehicles, but don't let this deter you, keep going) packed with a bounty of bars, buzzing restaurants and small boutique shops. It is this part of town I remember most from my earlier days here, and I will spend most of my non-beach time within these tapered streets. Take an afternoon or evening stroll through the lanes, and you will be glad you came. It will certainly pull you back time and again with its vibrant atmosphere and relaxed, easy-going pace. 
A Summary of The Spectacular Tarifa
Spain hits the top spot as one of the most visited European countries and has more than its fair share of tourist-centric locations. Nevertheless, some offer diversity like Tarifa. Yes, it is a holiday location, yet with a sole matchless with any other. You need to visit the place to fully appreciate the wonders of this beautiful part of the world.  
What were those five reasons again?
1. The beaches
2. The Castle of the Guzmáns
3. A day trip to Africa
4. Whale and Dolphin watching
5. Puerta de Jerez
6. Oh, did I mention the beaches….