It's a long story talking about the beautiful north of Thailand and describing all the charms of Bangkok, but you can not deny that the country is associated primarily with beaches and the sea. There are really a lot of sea resorts in Tai, and there are both quiet pensioner's places and noisy party beaches among them. Not sure which one to choose? Travellizy will tell you everything right now.
Pattaya: bars and clubs
The resort city of Pattaya is, in fact, a suburb of Bangkok, because you can get here from the capital of Thailand in a couple of hours. This place is well known among those, who fly to the country for the unique shows, because it is in Pattaya, that you can see the famous Thai transvestites in large numbers. However, this resort attracts tourists not only with attractive ladyboys.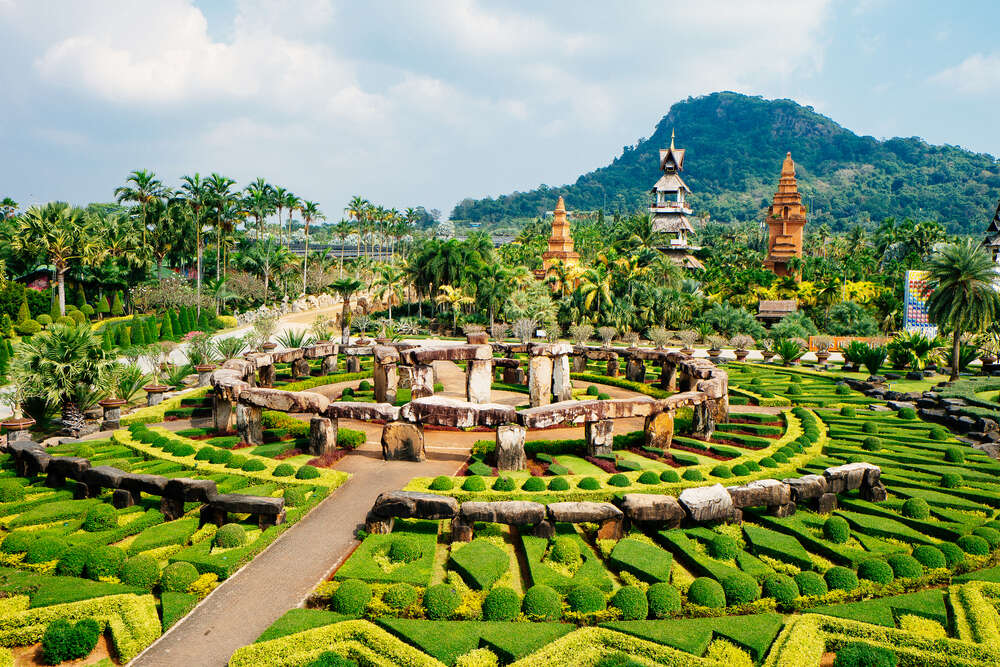 Among some special attractions in Pattaya, one can note the Nong Nooch Tropical Garden with the largest collection of orchids in Thailand, the mansion-palace Baan Sukhavati or "Palace Chicken King", which belongs to a local oligarch, and the Sanctuary of Truth. Entrance to the latter costs 15 euros, and for this money, you can admire the fine wood carvings and make a bunch of spectacular photos on Instagram.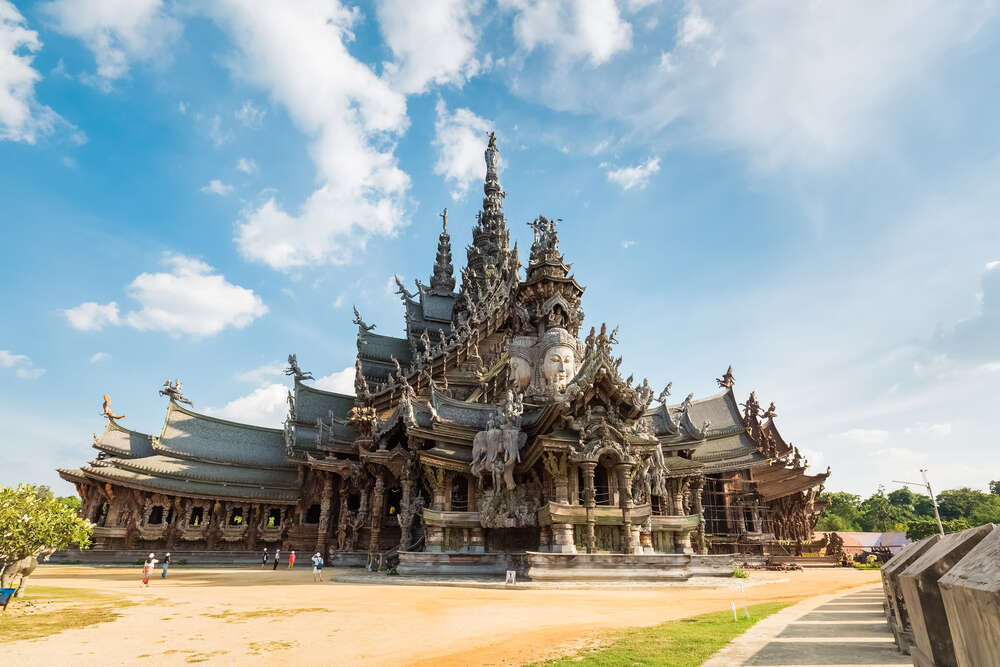 The sea in Pattaya is rather shallow, with gentle slopes, the beaches are clean, although they are very crowded in the season. There is a wide choice of inexpensive modern long term housing, good apartments with a kitchen in a brand new condo can be rented for about 400 euros per month.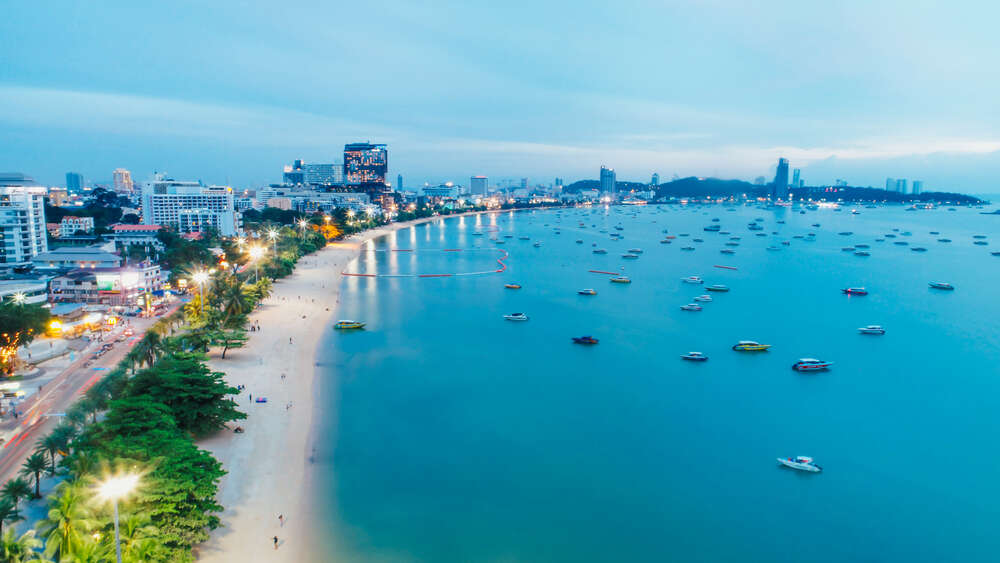 The main disadvantage of this resort is its liveliness. This is clearly not a place for those who want to relax in peace and quiet, the party life in Pattaya begins at sunset and ends with dawn or even later. But for avid party-goers and nightclub lovers, this is a perfect place.
Hua Hin: less noise, more sea
Have you ever heard anything about the Thai resort of Hua Hin? That's highly unlikely, because it is not so much heard as Krabi or Phuket. But this is one of the oldest sea resorts in the country, which is always popular among local residents. There are not many clubs and discos until dawn, but there are many good budget housing, cafes and restaurants and, of course, the endless blue sea.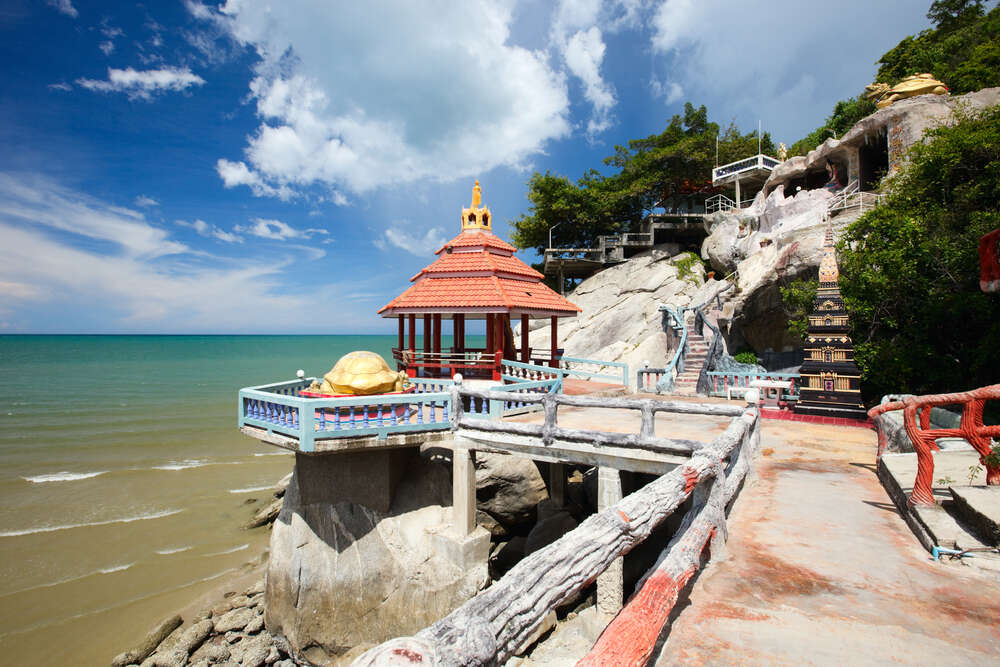 If a party-goer in Hua Hin can get bored, then a lover of natural attractions and temples will definitely be delighted. These are attraction worth everyone's attention: an unusual boat-shaped temple called Wat Ta Nod Luang, a cave temple Wat Cha-Am, Ngardmau Waterfalls in Palau, Kaeng Krachan Lake. And, of course, snorkeling, diving and fishing are excellent here.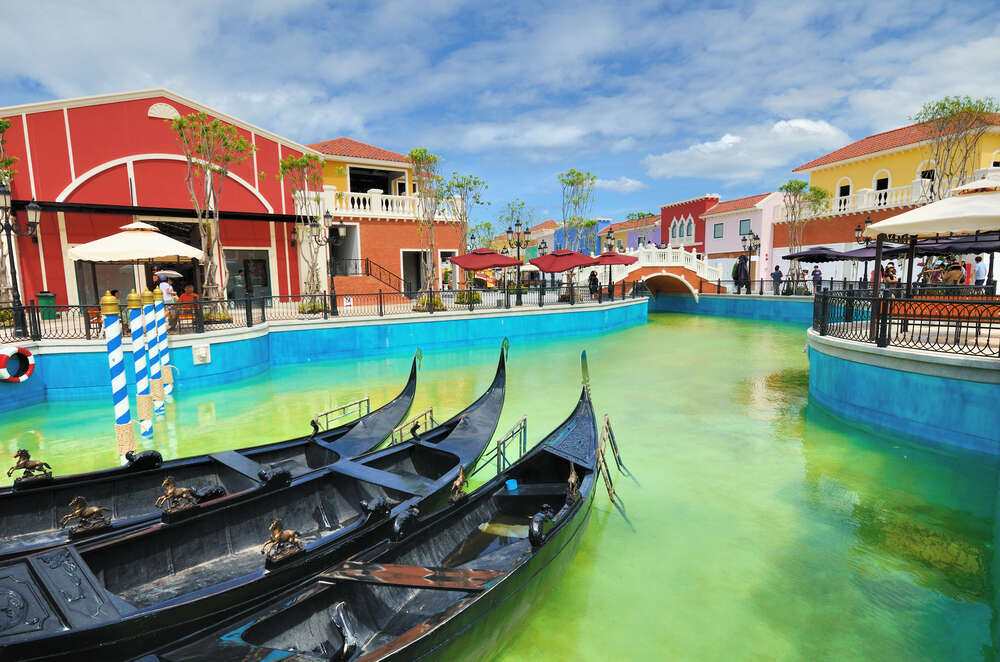 Those who fly to Thailand for a relaxing beach holiday will like definitely Hua Hin. You will not be attacked by ladyboys from all sides here, the nearest disco will not interfere with sleep, and even taxi drivers and agents offering tours are somehow unusually calm and quiet.
Samui: an island for senior citizens
Koh Samui is considered to be the island for old people because of its calm atmosphere, but there is something to do for lovers of active entertainment too. You just need to know the area, they are very different on the island. Lamai is for those who like a relaxing beach holiday, and Chaweng is for party-goers of all kinds.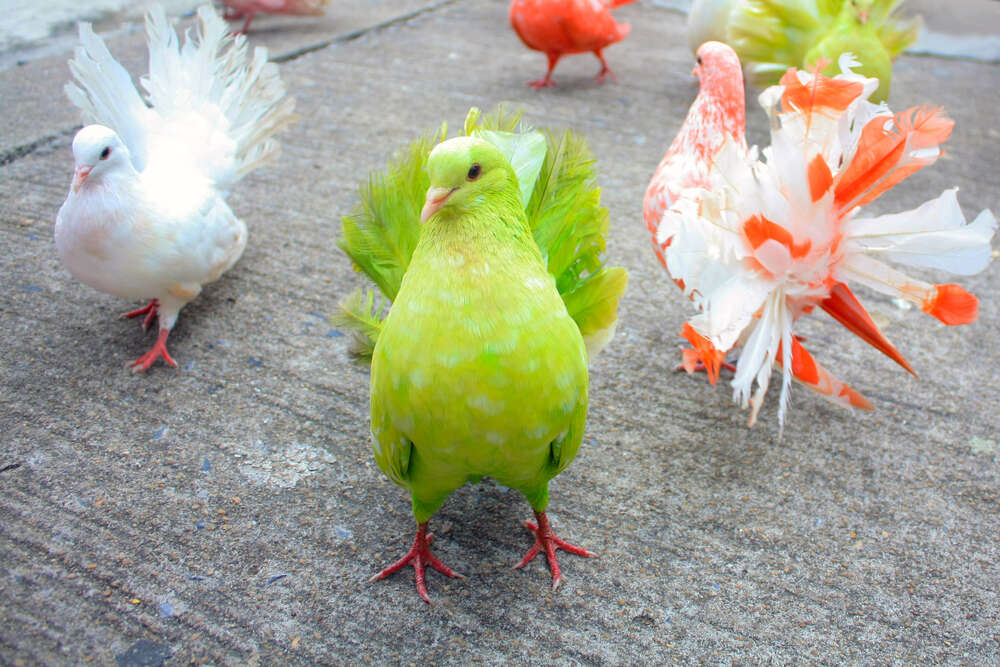 There are enough interesting places and attractions on the island. You can climb to the Big Buddha standing on the mountain (if you go there by bike, keep in mind that the road is very bad in places), or you can go to Paradise Park, a contact zoo where colourful parrots and shy deer are fed from the hands. For 6 euros, you can rent a moped and go in search of the most beautiful and secluded beach or go to the Temple on the water and feed the carps there. Every day, at different points in Samui, a traditional night market is organized, where souvenirs and street food are sold.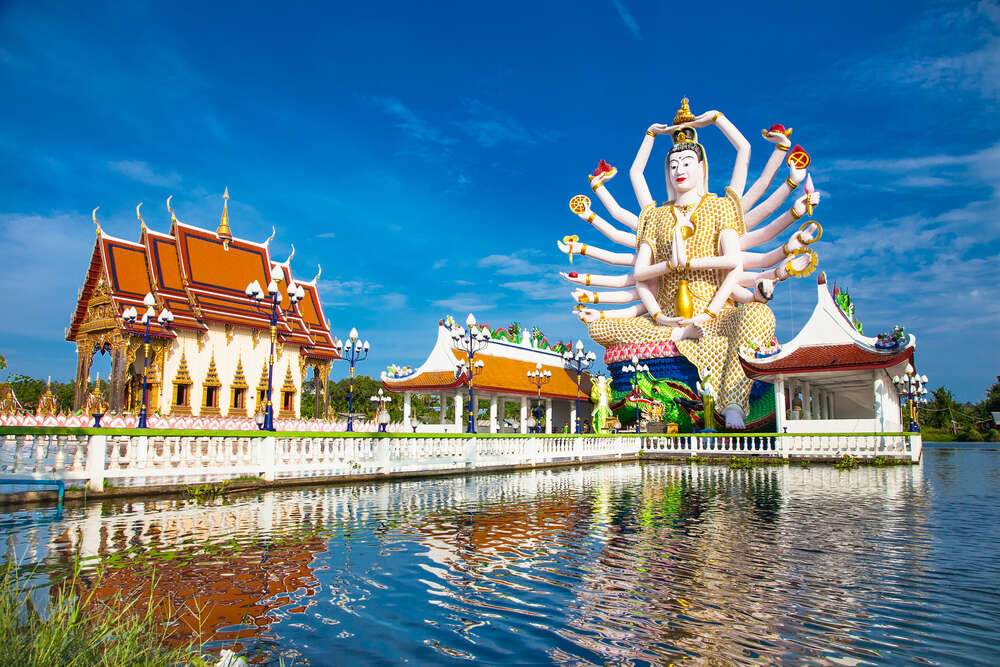 Benefits of Koh Samui are a relaxed atmosphere, many beaches with a gentle entrance to the water and developed infrastructure. There are large supermarkets, cinemas, in general, everything you need for a comfortable stay.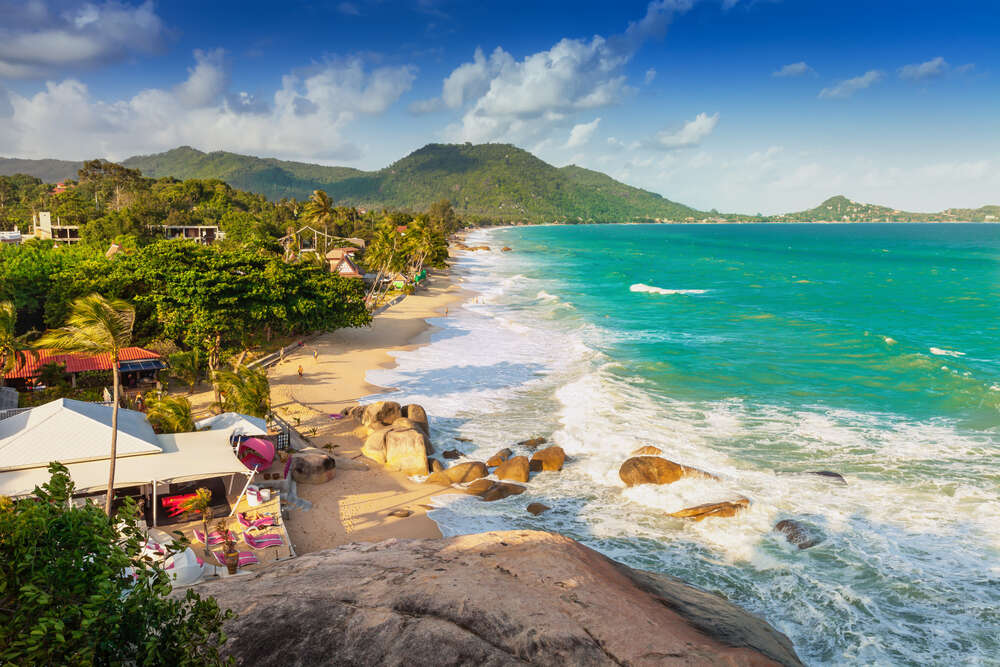 As for minuses, club life is not as active as in Pattaya or in Phuket, remoteness from mainland Thailand.
Phangan: chill-out and parties
On Koh Phangan, you can rent a bungalow in the jungle and fall asleep every night listening to the sound of the surf and the rustle of palm leaves. Also, you can stay in a cool resort with a luxurious pool and breakfast included. Koh Phangan is a neighbouring island of Samui, but wilder, so those who need a minimum of civilization and a maximum of nature move here. But do not worry, round-the-clock minimarkets, cafes and travel agencies can be found here as well.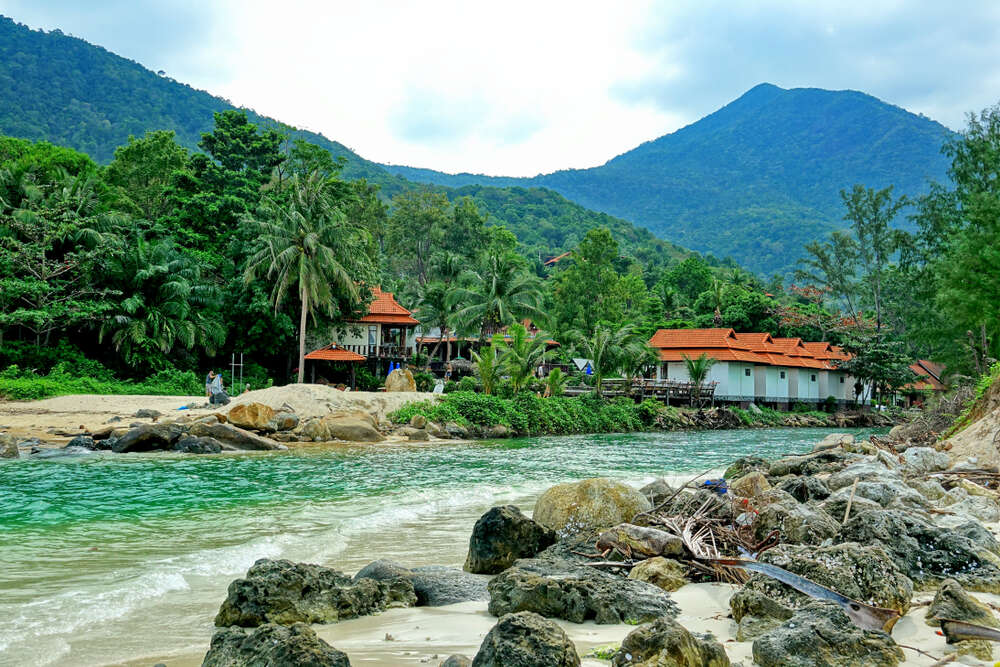 The main attraction of Phangan is its almost untouched nature. It is best to explore it, dissecting the island on a moped and discovering amazing waterfalls, picturesque hills with views and beaches where there is no one but you. You can get to the wildest places of Phangan by boat, hiring a local resident with a boat for several hours or for the whole day.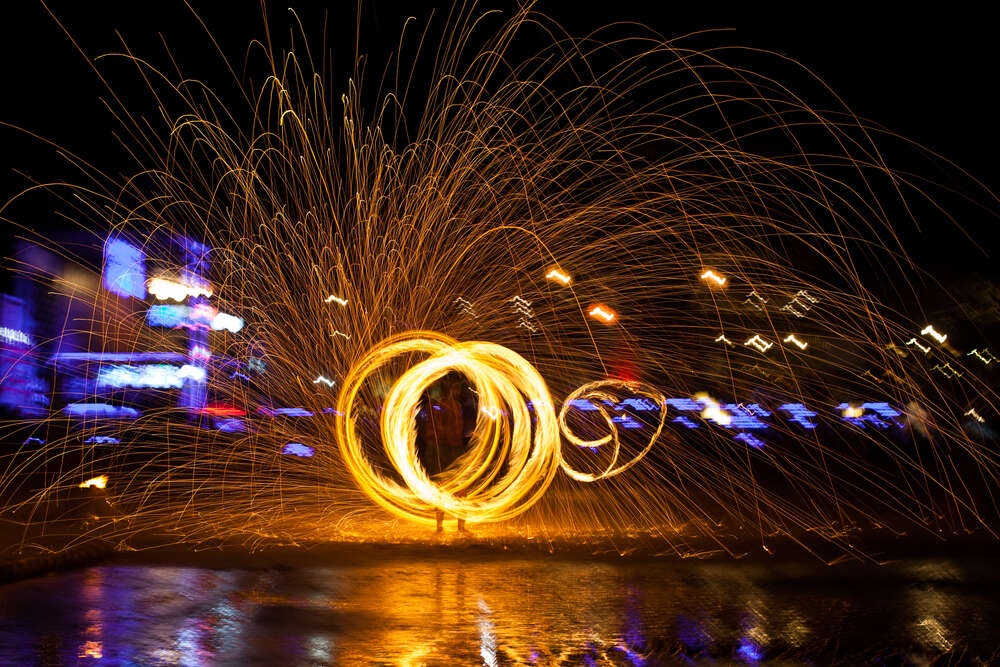 Once a month, an event takes place at Koh Phangan, which attracts tourists from all over the world. This is the Full Moon Party. On the beach, which is a few hundred meters long, the music of different styles does not stop until dawn, people have fun and drink cocktails and smoothies. If you just imagine a huge drunken disco, you should visit the Full Moon Party at least once to understand that you were mistaken.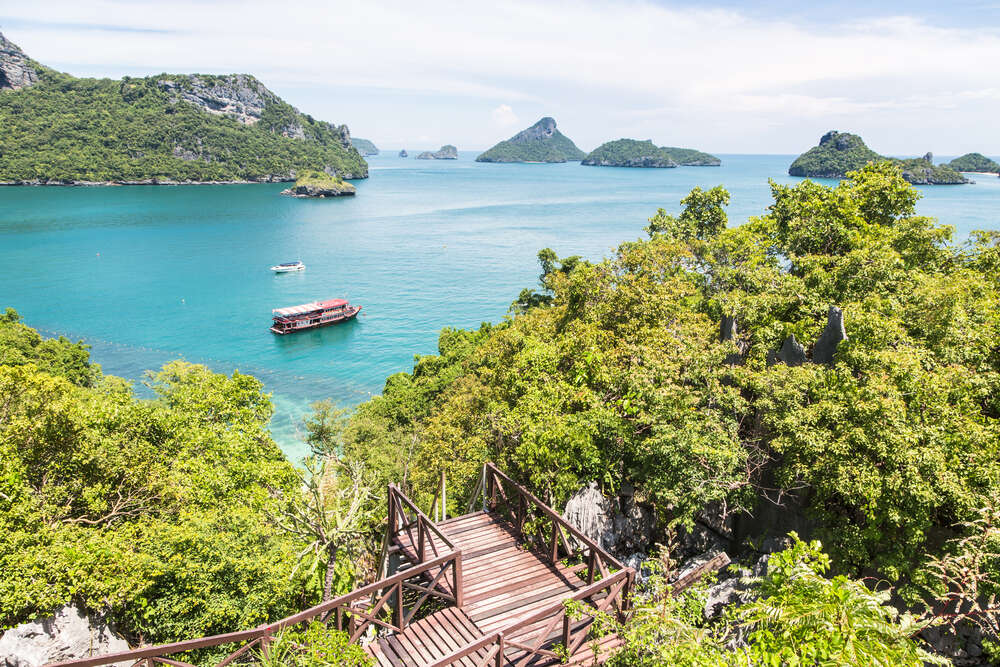 There are two minuses of Koh Phangan - remoteness and not very developed infrastructure. But for those who want to dance on the beach or spend days chilling under a palm tree, this is not a hindrance. However, there is also Internet on the island, so freelancers who want to winter here will also be pleased.
Phuket: chic and gloss
The most popular resort in Thailand welcomes all visitors with a huge selection of entertainment and unfavourable prices. Phuket is considered to be the most expensive resort in the country, so you should not fly here for a budget vacation. The highest prices for accommodation and food, traditionally, on the coast, in the island's capital city of Phuket, and you can live for less money in the outback, but then you will meet substantial expenses for a taxi or moped rental.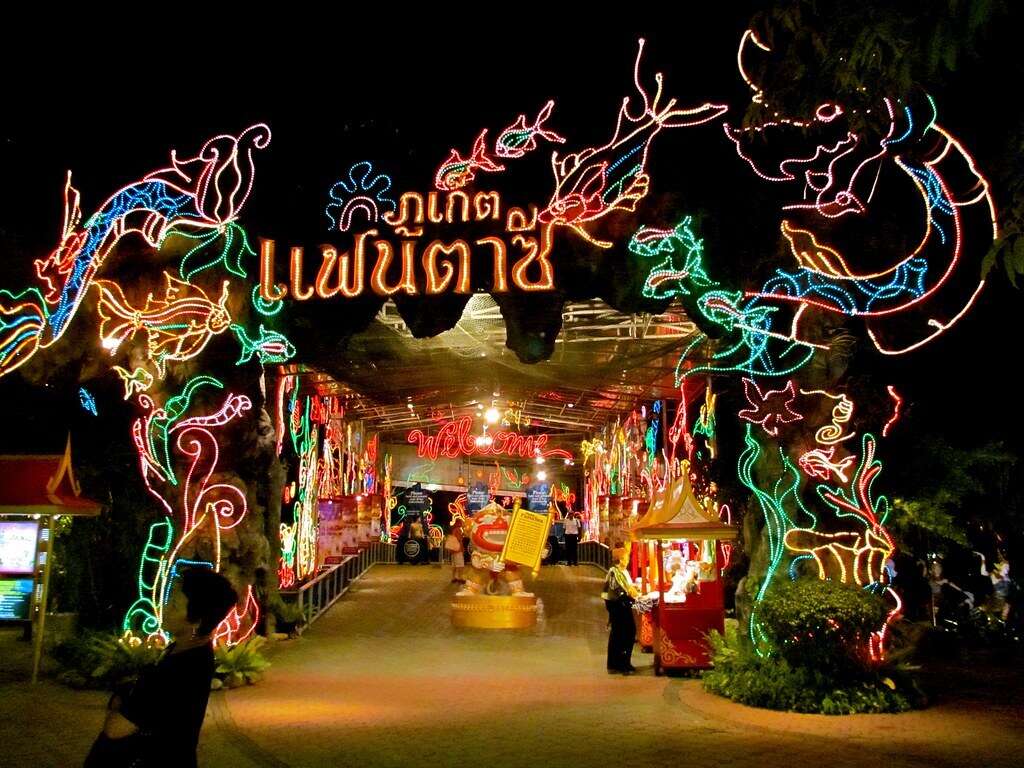 There are a lot of various shows in Phuket. Some of them will delight the whole family, for example, the famous FantaSea, and it's better not to attend it with children. Bars, clubs, discos are found on the island more often than monkeys in the jungle. Temple lovers should go up to the Big Buddha or visit Wat Chalong Temple. Postcard views can be observed from numerous viewing platforms, for example, from Rank Hill, Karon or Khao Khad.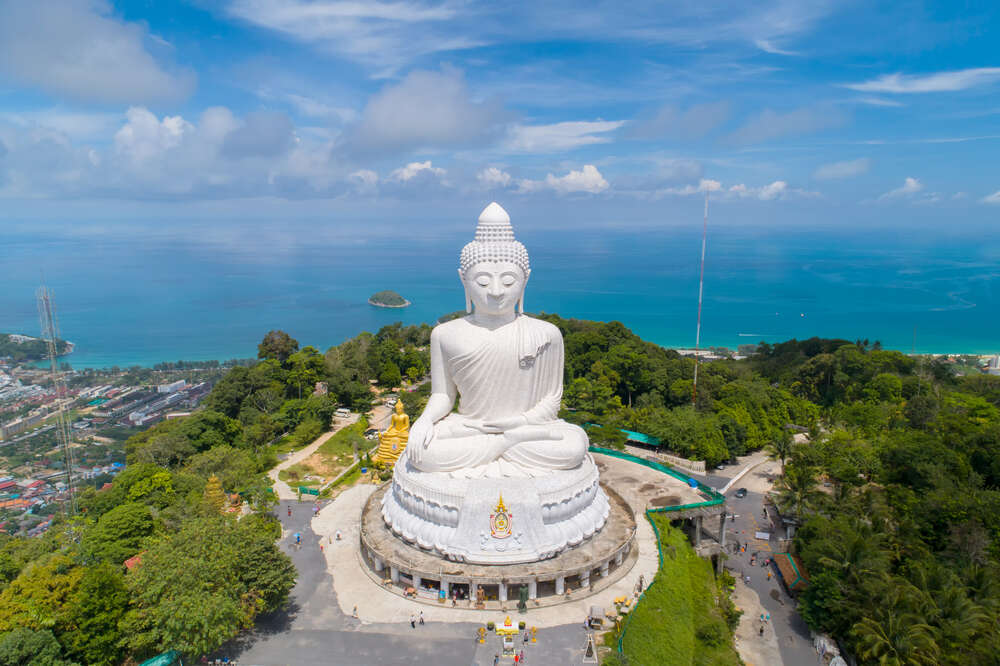 If the island of Phuket has become cramped for you, and clubs and dances mess with your eyes, then you can easily escape from the hustle and bustle to the small islands scattered across the Andaman Sea.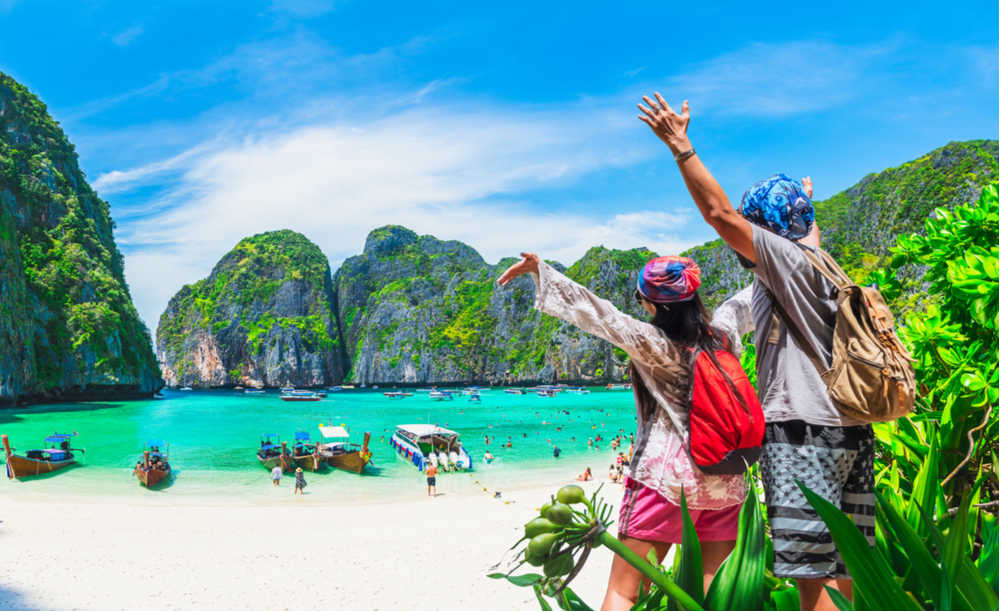 The minus in Phuket is the same as in Pattaya - it is a very popular and, accordingly, very crowded resort, where it is very difficult to find deserted beaches. But it is easy to do in the neighbouring province of Krabi.
Krabi: beaches for every taste
Krabi's beaches have become famous for their unique cliffs, vertically sticking out from the turquoise water. In these places, The Beach with Leonardo DiCaprio was filmed as well as one of the parts of the Bondiana. Nowadays, you can take a tour from any hotel to James Bond's Island, as well as to a dozen other no less picturesque islands. The most popular of them are the famous islands of Phi Phi.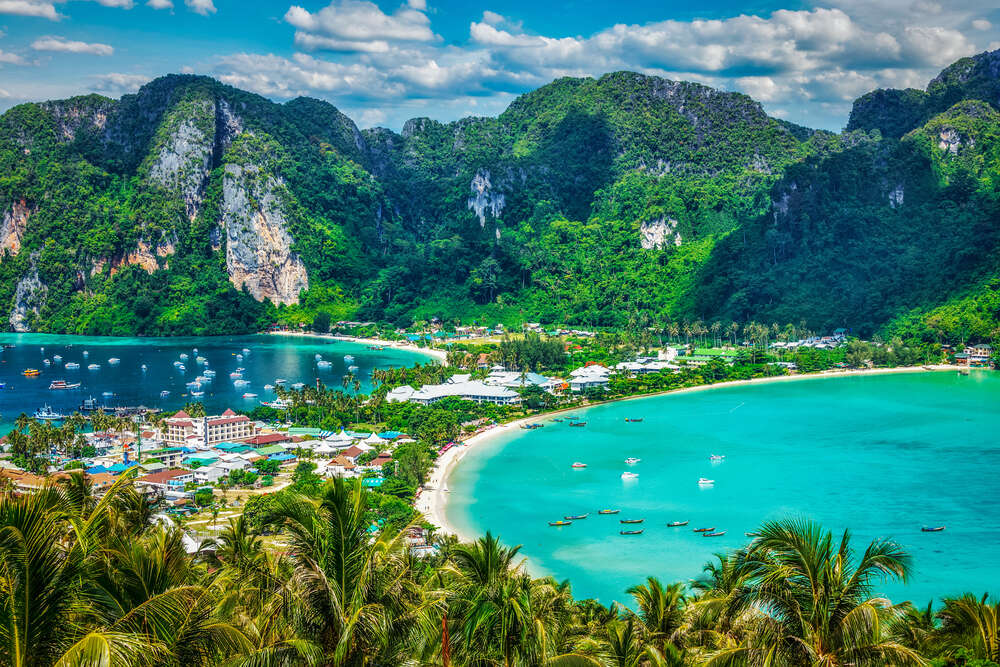 Krabi is a large province, and it is very important to choose the right place of residence during a vacation. The most lively area with a huge number of hotels, cafes and travel agencies is Ao Nang, but in the high season, it is difficult to find a free spot on the beach there. A reasonable compromise between the developed infrastructure and the sparsely populated beach is Nopparat, and the wildest areas are Khlong Muang and the island of Lanta. The farther from the central beach you go, the lower the price of food and accommodation is.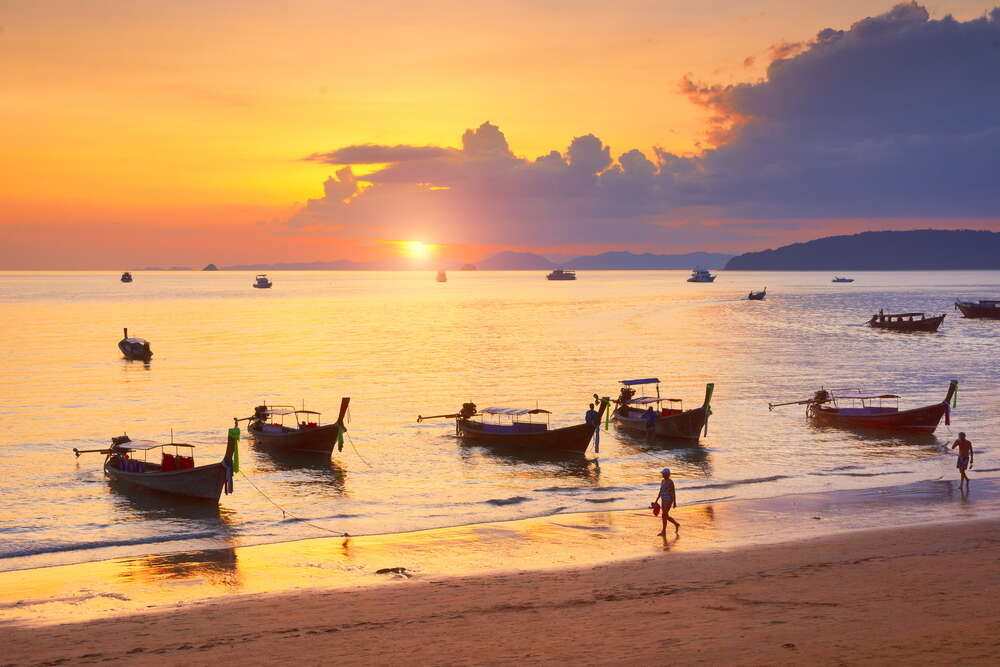 Krabi's beaches are a perfect place to relax with children. The sea here is shallow, and the sand is very clean. And the most beautiful sunsets in all of Thailand are also here.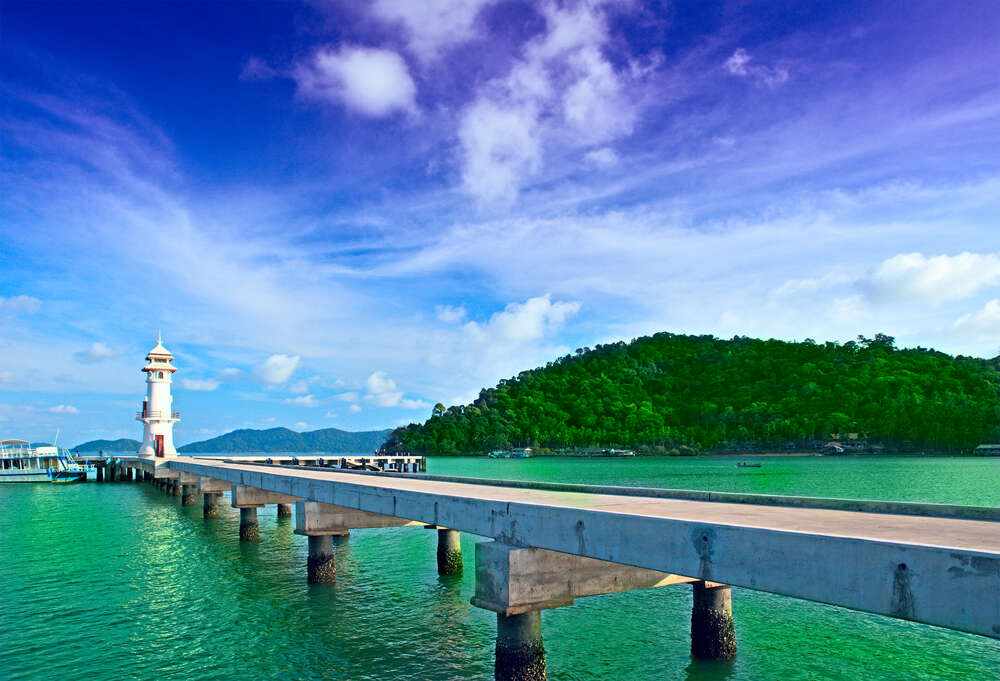 In addition to the above locations, there are a number of small islands for a beach holiday in Thailand. This is Koh Chang, Koh Tao, Koh Lipe... Getting to them is not so easy as to the most popular sea resorts in the country, but the reward will be bounty views and the lack of crowds of tourists. And yes, you understood correctly, "Koh" (Ko) is the Thai word for "island".