Thanksgiving is a holiday that is famous for one thing more than any other things: Thanksgiving dinner. The dinner on Thanksgiving consists of a wide range of things, from turkey and gravy and loaves of bread to desserts and pies and special drinks. Thanksgiving is also referred to as the start of eggnog season as well, and it is this official mark of the holiday season that makes it ever so special.
There are some traditional flavors that are associated with Thanksgiving without which many people deem Thanksgiving incomplete. We have tried to list down the most common traditional Thanksgiving foods so that you can enjoy the holiday to its fullest in the traditional sense.
However, we also do realize that in today's day and age people have different belief systems and tastes as compared to those that people had centuries ago, which is why we have tried to incorporate some vegan Thanksgiving dishes and other unique Thanksgiving dishes as well so that when you prepare Thanksgiving dinner, there is something that everyone can enjoy.
Turkey and stuffing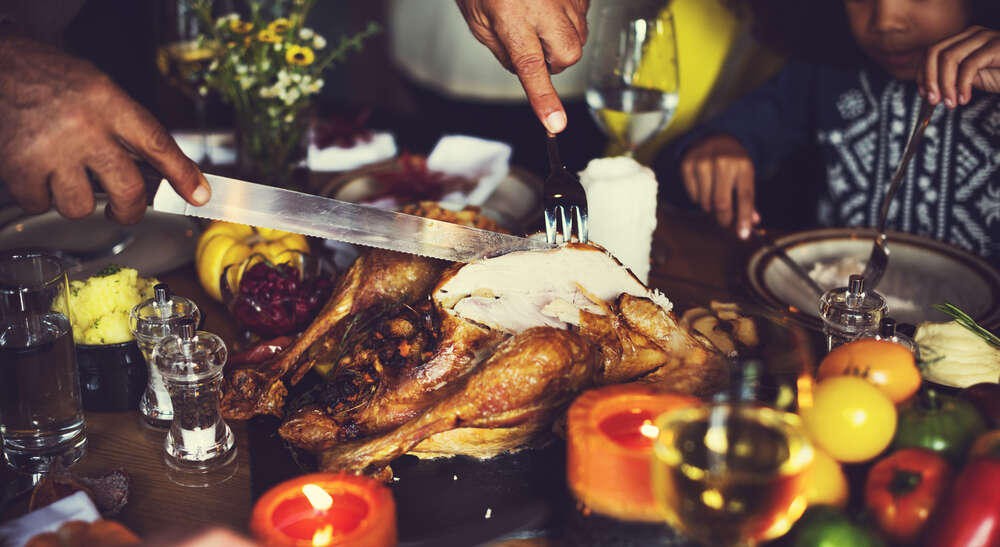 Turkey is the traditional Thanksgiving dish and is the staple of any Thanksgiving table. According to Thanksgiving day history, the first meal of Thanksgiving that the Pilgrims had consisted of waterfowl, pumpkin, fresh fruit, squash and of course, turkey. This traditional Thanksgiving dish is so famous that Thanksgiving is also referred to as Turkey Day as well.  
Thanksgiving turkey is not made plain and simple and actually consists of stuffing. Normally the stuffing is bread based, and the most commonly used herb for the stuffing is sage, along with celery, carrots, and onions. Potato and Portobello mushroom gratin is a great vegan main course for Thanksgiving and is extremely satisfying, and your guests won't miss meat when they have this dish.
Side dishes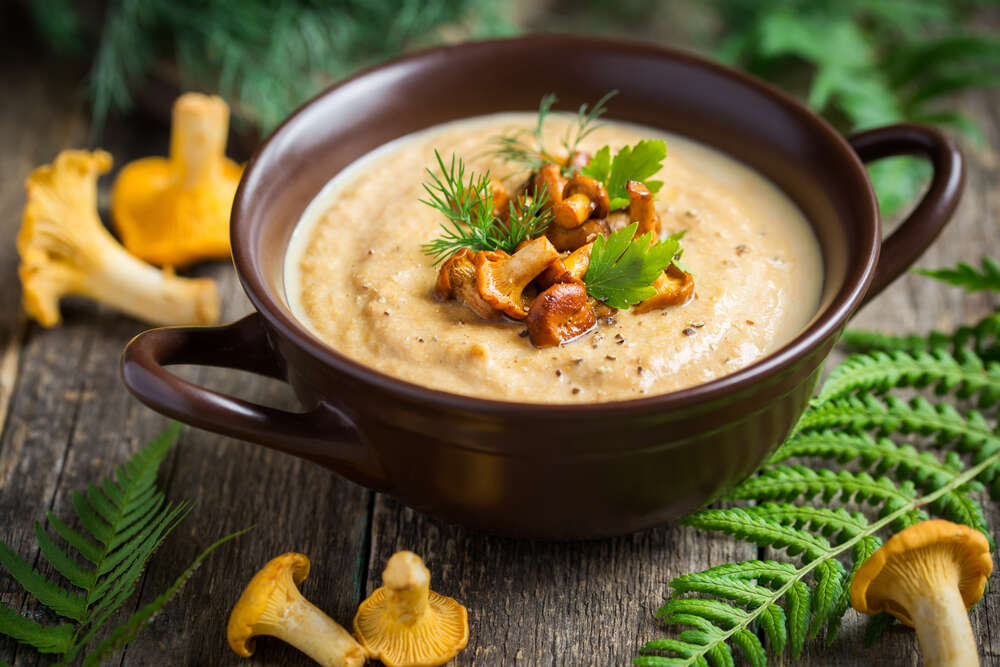 However, turkey is not the only traditional dish in the sense that there are many side dishes that accompany this. These include gravy, glazed carrots, and mashed potatoes. Green bean casserole is a relatively recent addition to Thanksgiving and is a result of the Campbell Soup Company's 1955 campaign, which introduced this dish to promote its cream of mushroom soup. It has now become a traditional Thanksgiving dish.
Green bean casseroles have now become a classic Thanksgiving dish but are loaded with dairy, but to add green beans to your vegan Thanksgiving meal you can add them by roasting them with garlic, almond, lemon juice and olive oil making it a vegan Thanksgiving dish.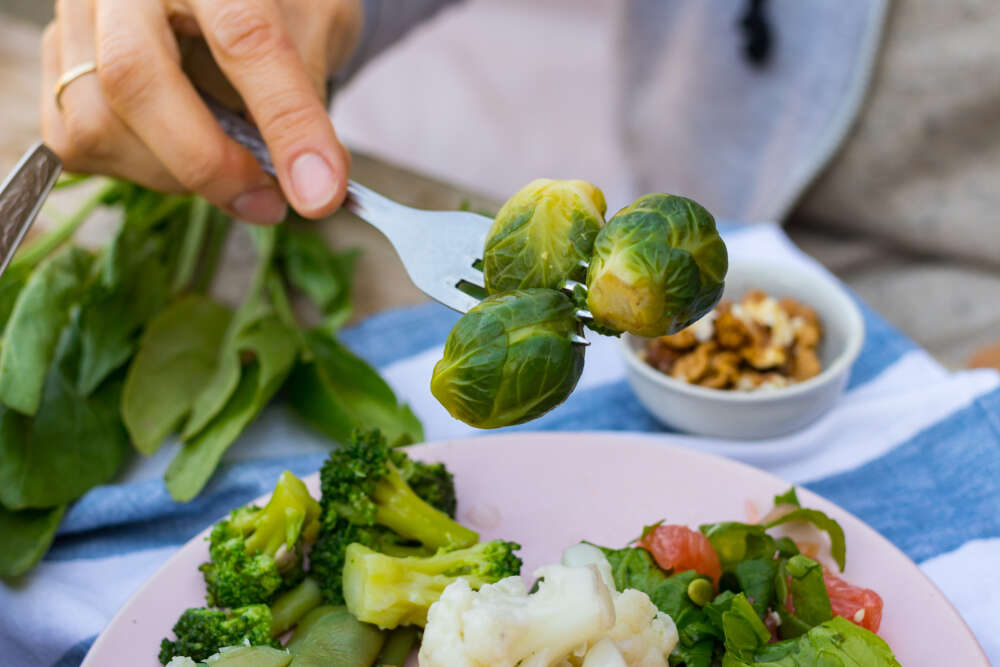 Another vegan Thanksgiving dish can be Brussels sprouts. Brussels sprouts are also parts of classic Thanksgiving dishes on the Thanksgiving table, and you can make a meal out of them by roasting them in coconut oil and topping them with balsamic vinegar.
Desserts and drinks
No dinner can be complete without dessert and drinks especially not Thanksgiving dinner. There is a wide range of fruits and vegetables that can be used to make these desserts and because of the vast range of food associated with Thanksgiving, it is easy to make desserts that cater to the taste of everyone. Apple cider and cranberry punch are staples, as everyone at the table, including children, can have it.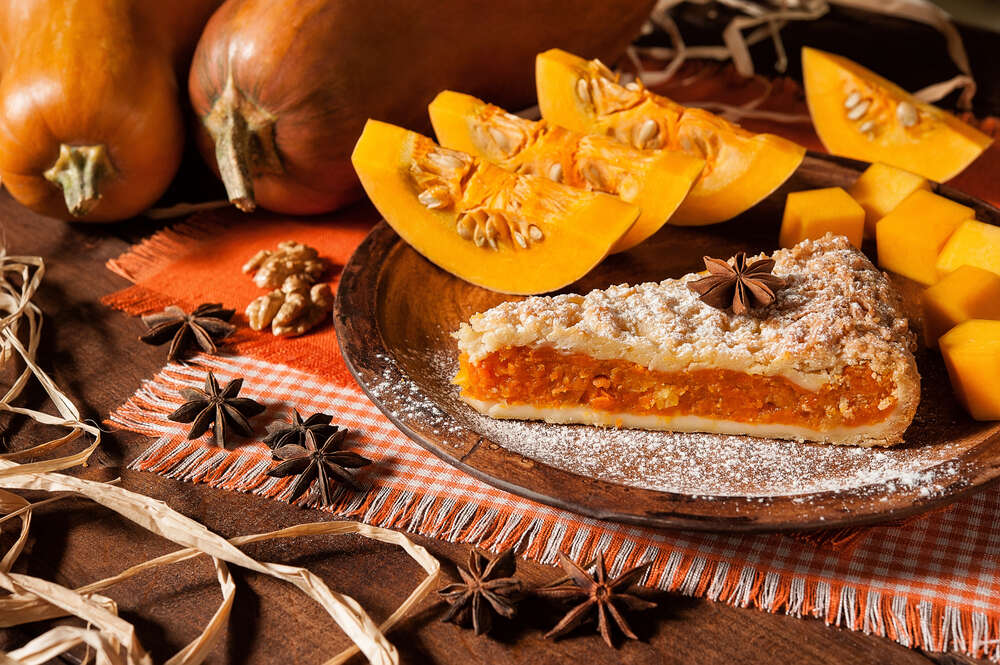 Pumpkin pie is a must in desserts for the Thanksgiving table, and you can make it into a delicious vegan Thanksgiving dish by using coconut milk yoghurt, non-dairy milk, and coconut creamer and turning it into pumpkin pie ice cream and take a twist on a classic Thanksgiving dish.
The drinks are necessary to wash down the Thanksgiving dishes, and the desserts just mark a very special end to a very special dinner, so try to make the desserts as unique as possible as this is the part of the menu where you can experiment the most.
NON-THANKSGIVING MENU
Seafood dishes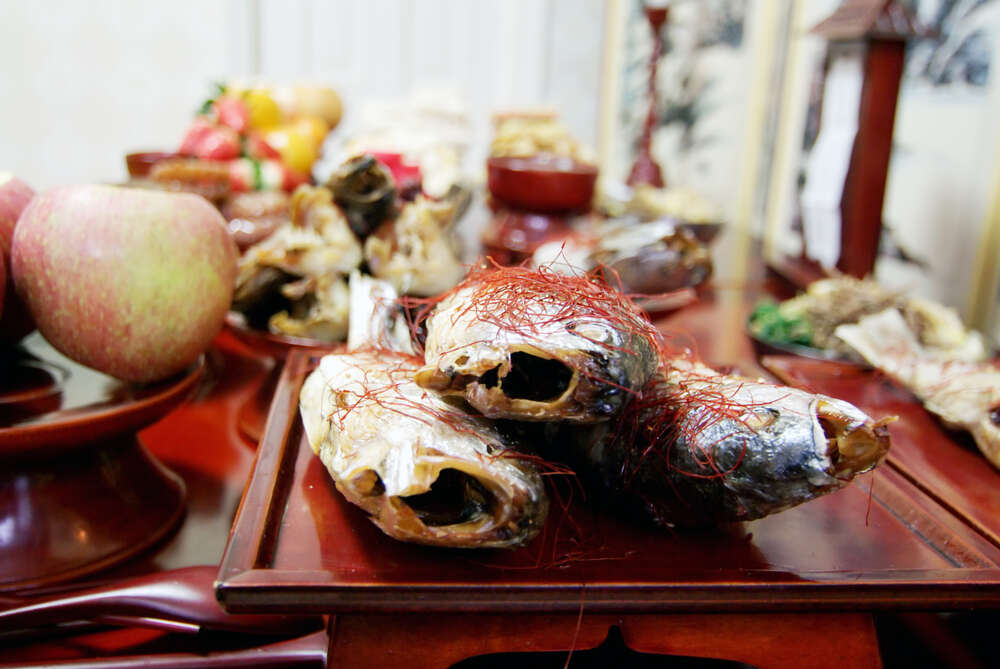 We know that seafood is something that people don't necessarily associate with Thanksgiving. However, we know that not all people do not like the taste of turkey, so don't worry, we have some seafood Thanksgiving dishes you and you can still have a whole dinner menu that is non-vegetarian and revolves around seafood.
For the appetizer, you can have a tuna salad or a shrimp bruschetta. For the main, you can have a rich seafood stew. The best thing about using seafood instead of turkey is that it reduces your cooking time a lot as seafood cooks much more quickly than turkey.
Cranberry sauce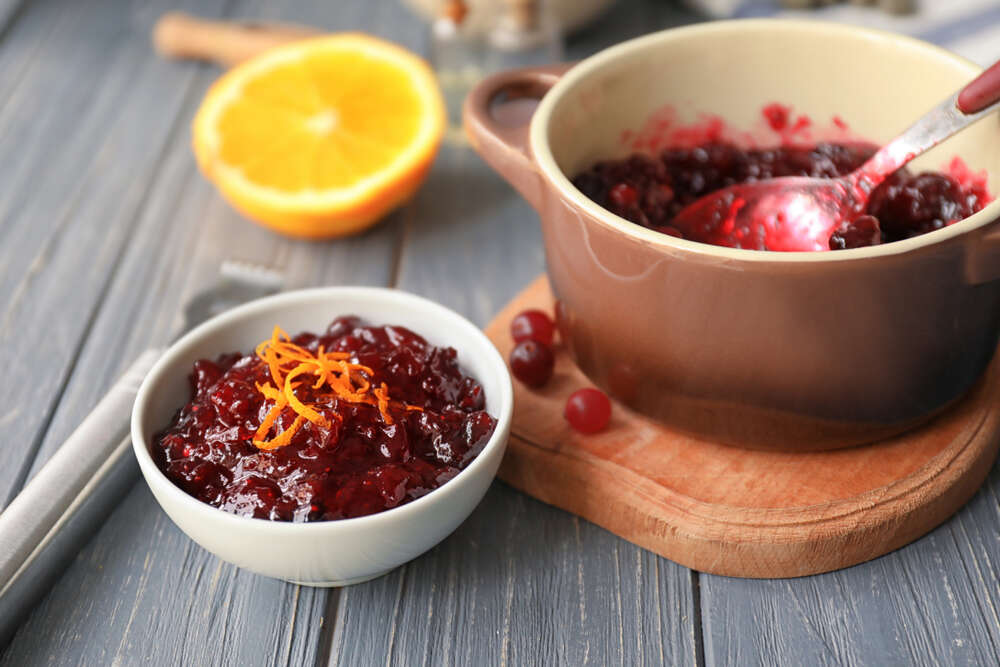 In the long list of Thanksgiving side dishes and sauces, cranberry sauce is a must. A unique Thanksgiving dish is jellied cranberry sauce which adds lemon juice to the recipe as well. You can use this sauce with all kinds of savory dishes, vegan or non-vegan, as this cranberry flavor is very versatile and works with almost every dish.
Pies
Pies are a must for Thanksgiving as well. You can make a unique Thanksgiving dish by making a vegan pecan pie by using silken tofu and non-dairy milk. Pumpkin pie is something traditionally made on Thanksgiving, but for a more non-traditional approach, you can make something like pumpkin ice cream to incorporate the flavor in your menu, but in a new way.
Gluten-free dishes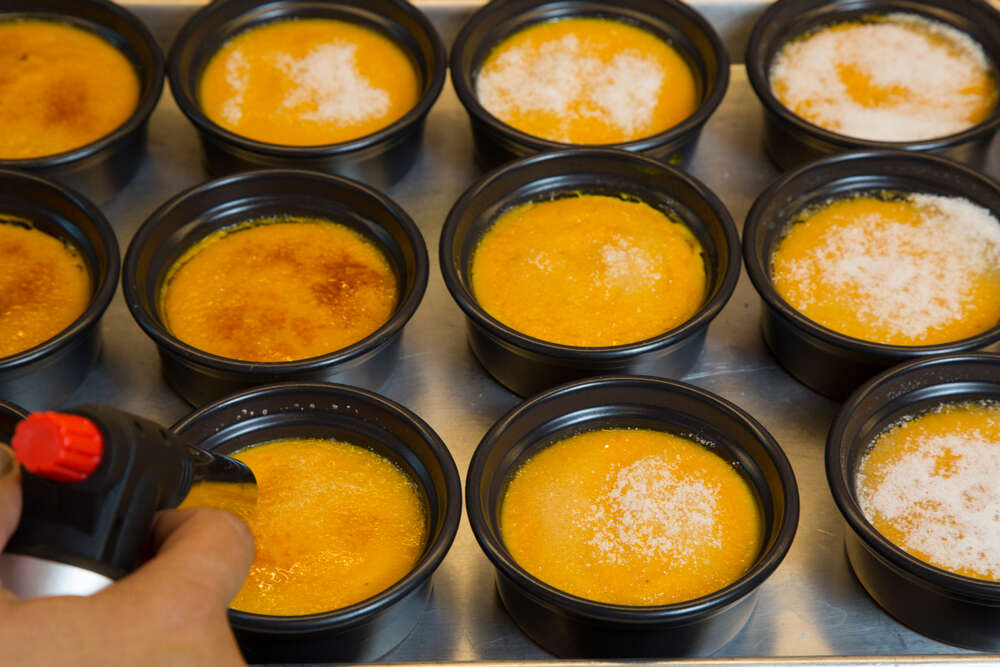 Unique Thanksgiving dishes also include traditional Thanksgiving staples which have been given a gluten-free twist. To name a few, these dishes can include quinoa stuffing for turkeys, candied yams and pumpkin crème brulees. These dishes are ideal for those friends of yours who eat gluten-free food, and you can use the quinoa stuffed turkey to make a large main dish for those friends.
Vegan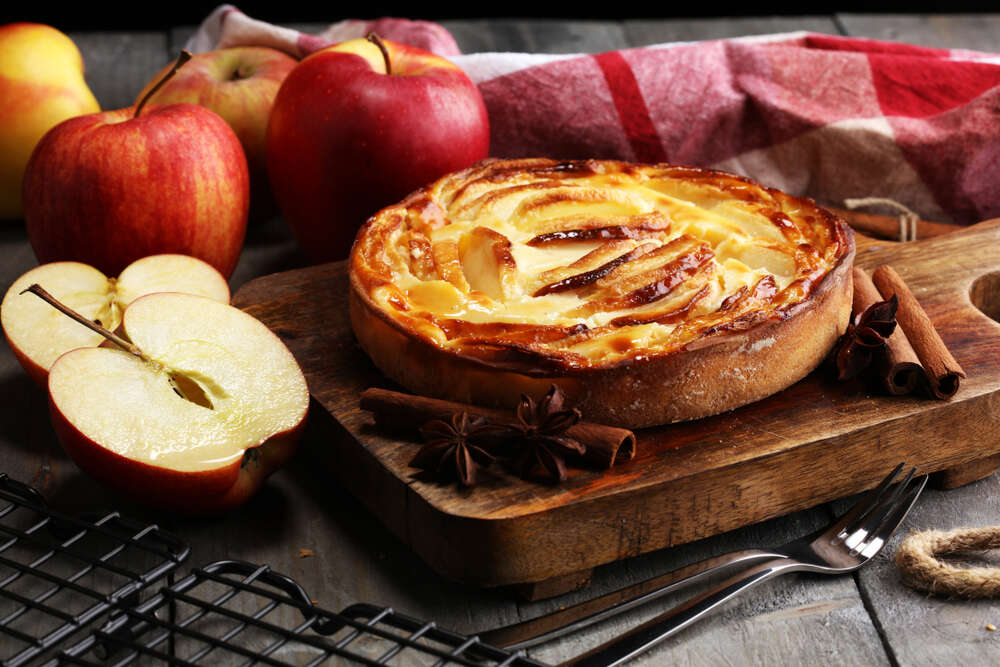 Phyllo apple tarts are a unique Thanksgiving fruit dish and are vegan too! Cumin apple chips is also a Thanksgiving fruit dish, and after the large Thanksgiving dinner that you have, the cumin can help with inflammation as well. Cranberry sorbet is a Thanksgiving fruit dish that can help you to incorporate cranberry into your desserts in a unique way and make a vegan dessert out of it by adding some lemon/orange juice and sugar. When making dishes for Thanksgiving remember to keep your guest's beliefs in mind and ask them what they eat and what they don't before you invite them over.
Finally!
Thanksgiving is one of the traditions that help families, grown-ups and children alike, to come together and celebrate an age-old tradition. The consumption of traditional dishes and the joint act of saying thanks helps families to bond in a day where people are drifting far away from each other.
Travellizy would like to wish you a happy Thanksgiving, and we hope that the insight that we gave on this tradition's holiday, the details of various traditions and the unique options that can you can incorporate into your traditional Thanksgiving dinner can help you make Thanksgiving even more fun and memorable.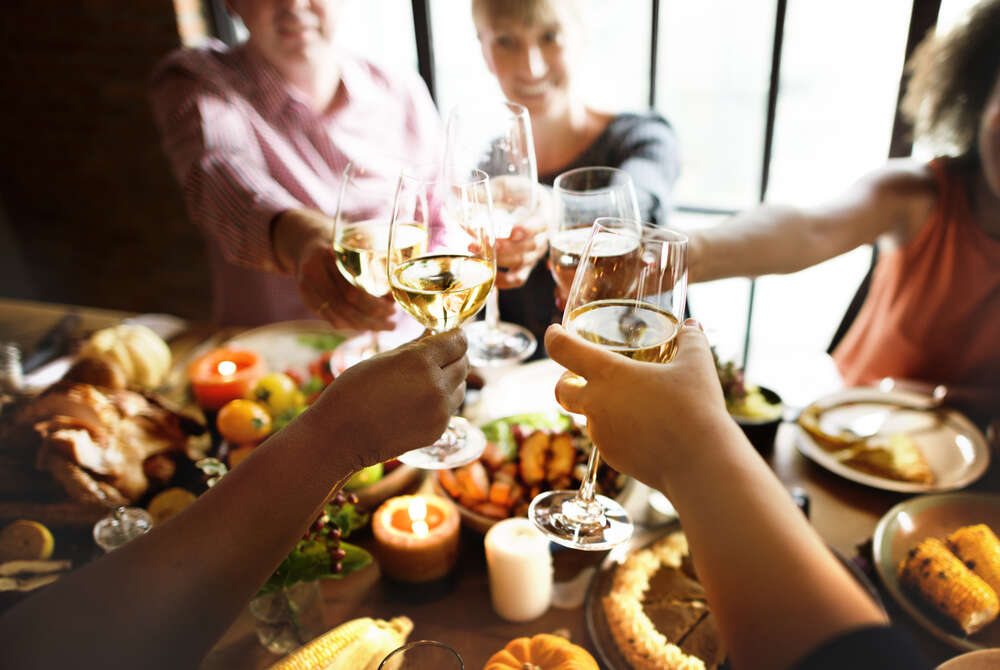 Every person has different likes and dislikes when it comes to food and different belief systems as well, which is why you should keep your guest's beliefs in mind, ask them beforehand and alter your Thanksgiving dinner that way. Try to include something that everyone can eat because that is the true spirit of Thanksgiving that people share a meal with their loved ones.
We hope that we've given you a range of new ideas about what you can do with your Thanksgiving menu while not going too far away from the original idea of what the holiday is actually about. There is a lot of room to maneuver even within the traditional menu as the menu consists of so many different, versatile flavors. We've tried to include some dishes and ideas for those people who eat vegan or gluten-free food as well so that the true spirit of Thanksgiving is fulfilled and everyone can eat something at dinner, and that cannot happen if there aren't dishes that don't cater to everyone's belief system.