The capital of Japan is huge. Even if you consider yourself an experienced resident of a concrete jungle, it will easily confuse you, deafen you with a cacophony of sounds, and whirl in a human whirlpool. If you're going to Tokyo for a few days, then navigating around the city can be critical. Therefore, it's better to know what to expect from each of the major neighborhoods.
Parks & Peace - Ueno
Ueno is not the most beautiful or most popular neighborhood in Tokyo. But for a soft immersion into the life of the capital, it fits just fine.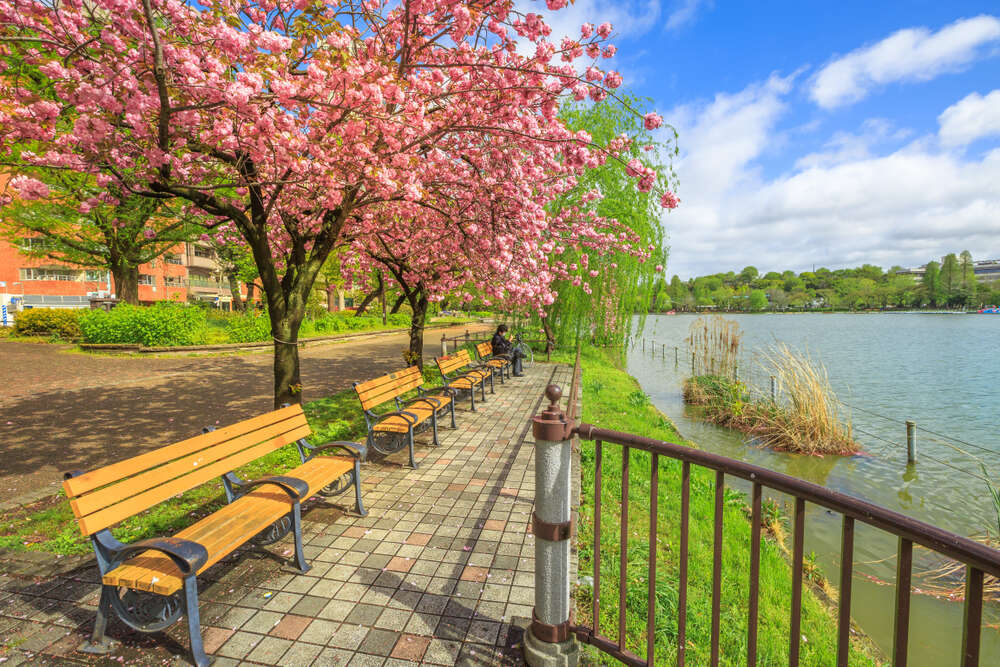 There are no special attractions in the Ueno district. But there is a large beautiful park, which is equally good at any time of the year. If you live in another district, then you can come here in order to breathe out after the hectic rhythm of more lively places.
Anime Mecca - Akihabara
This neighborhood is the exact opposite of quiet Ueno. Akihabara was once a Tokyo radio market, selling cheap electronics and home appliances. Nowadays, there is also a brisk trade here, but with a much larger assortment.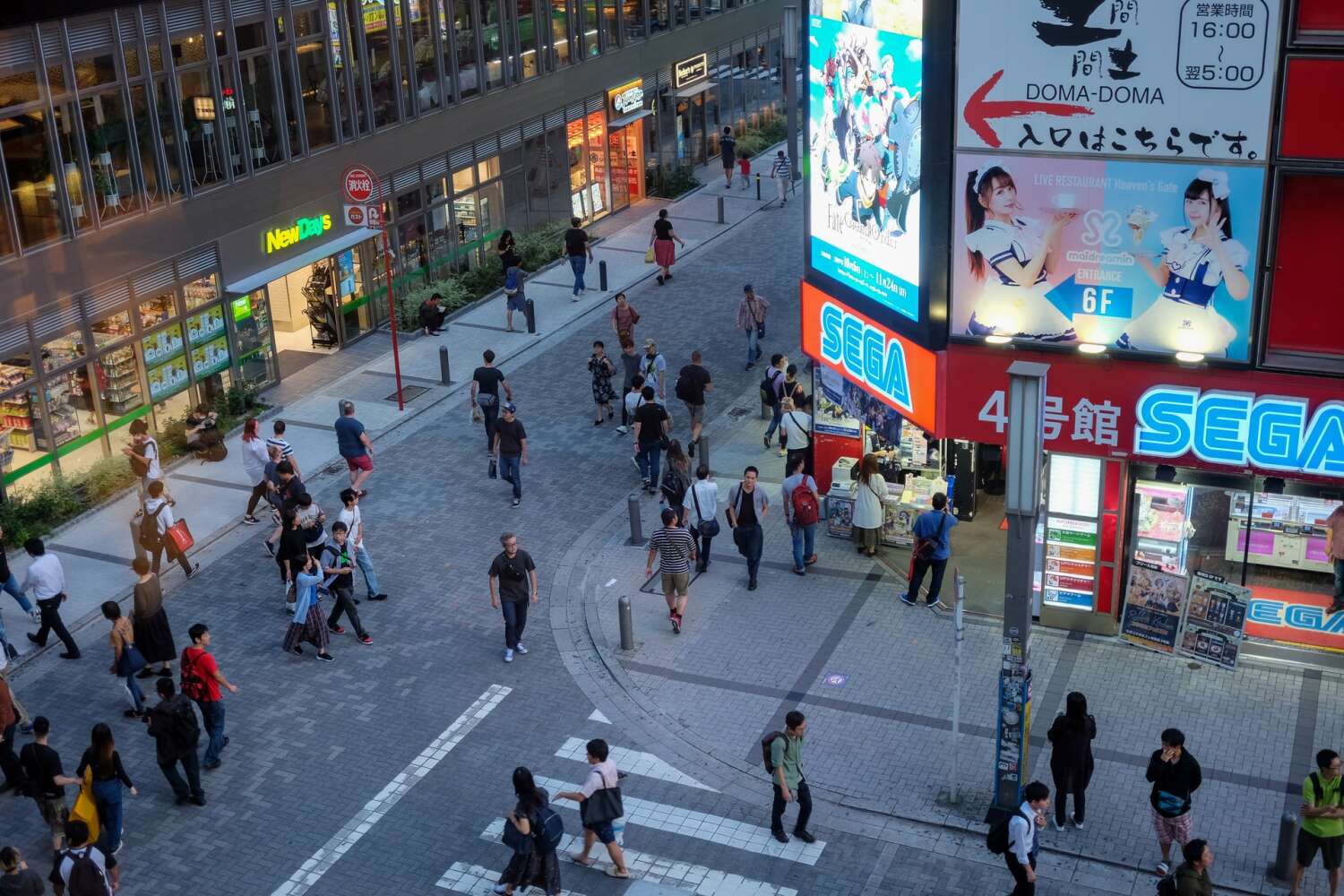 Everyone who is fond of Japanese comics, manga and anime dreams of getting to Akiba. The district is full of shops and stores with vintage and modern magazines, anime figures, video games and other otaku treasures. Outside, all this shimmers with shop windows, speakers shout down each other, and girls in costumes of popular anime characters attract visitors to get inside.
Temples & Towers - Asakusa
Praying for your sins after spending half of your budget in Akihabara is best in Asakusa. Here, the ancient cultural heritage of Japan and its modern achievements are intertwined.
Asakusa is home to Senso-Ji, one of the most interesting and largest temples in Tokyo. It is beautiful at any time of the day, and there are always worshipers in it. You can simply walk around the territory, admiring the pagodas and curved roofs, or you can light a stick of incense inside and sit in silence. Entry to Buddhist temples is free.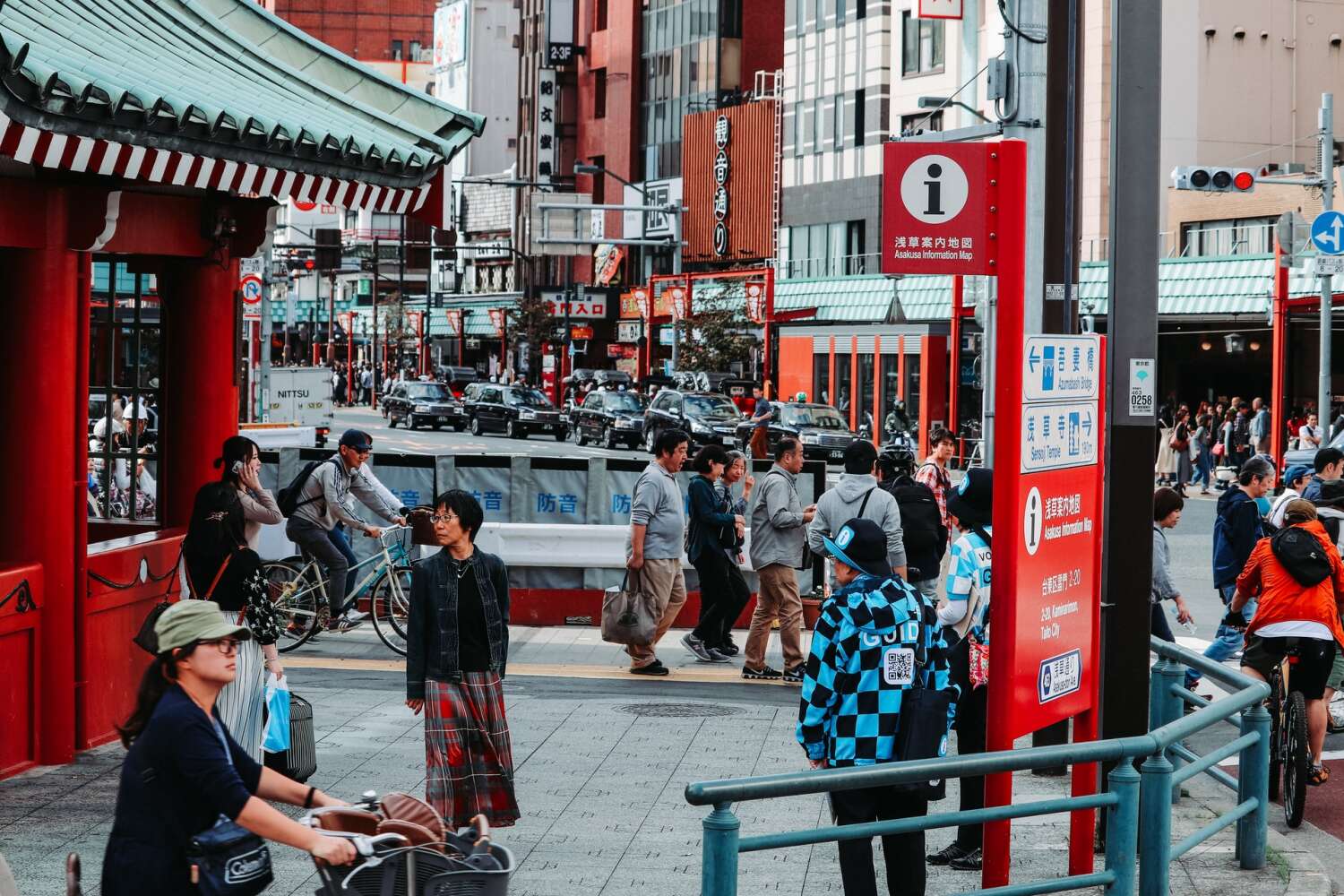 Slightly east of Senso-Ji, you can find the modern part of Asakusa and Tokyo Skytree, one of the main attractions of Tokyo. This is the tallest TV tower in the world, on the upper floors of which there is an observation deck with panoramic views.
The Greatness of Emperors - Ginza
One of the most popular tourist districts in Tokyo. It houses boutiques of fashion brands, so people come here for first-class shopping. There are several interesting sights in Ginza.
It is in Ginza that the imperial palace is located. The imposing stone-walled building, surrounded by a deep moat with bridges spanning it, inspires respect. And although the emperor of Japan is now a purely formal figure, the white towers of his residence are more impressive than the houses of more influential rulers.
Trash Island - Odaiba
It's hard to believe that there was a huge landfill on the site of the trendy Odaiba district recently. Having crossed to the island via the Rainbow Bridge, it is as if you travel into the future for several decades.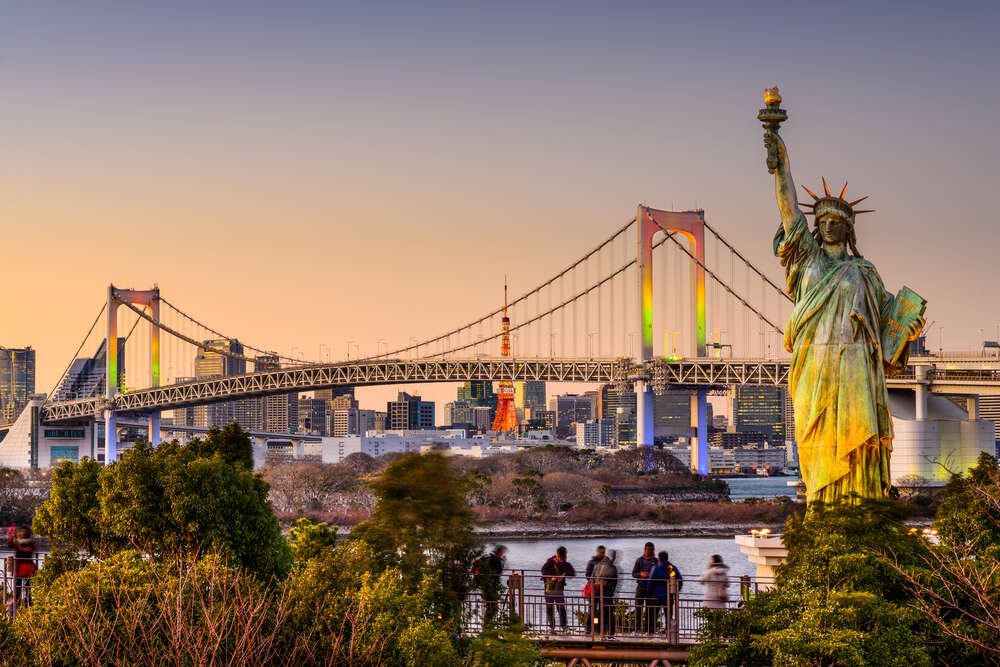 On Odaiba, there is an exact copy of the Statue of Liberty, the world's largest Ferris wheel, National Museum of Emerging Science and Innovation, and even a giant transformer. Walking around the district is most interesting in the dark, when the "city of the future" around is shining with all the colors of the rainbow.
Clubs & Bars - Roppongi
For nightlife and discos until the morning, go to the Roppongi neighborhood. It is located in the geographic center of Tokyo, with towering buildings of Western corporations and wealthy foreigners.
From Roppongi, you can admire Tokyo Tower, the symbol of Tokyo, a huge red and white TV tower, which appears in all films and anime about the city.
Concentrated Tokyo - Shibuya
If you have only one day in Tokyo, and you want to immerse yourself in the life of the city as much as possible, then you need to visit Shibuya. The noisiest, most populous, most famous neighborhood of ​​the Japanese capital is definitely not to be missed.
Shibuya is all about shops. Large and small, shopping and entertainment centers, family souvenir shops. Shibuya is all about cafes. Street stalls with soup prepared right in front of you and fashionable sushi restaurants, where you need to book a table a week before the visit. Shibuya is all about people. Prim Japanese in business suits, hurrying to the office through the famous Shibuya Crossing, freaks of all types in completely insane outfits, neat retirees looking at crowds of people from the height of senile wisdom. Shibuya is a concentrated Japan in one district.
City of Storefronts - Shinjuku
Did you think Shibuya was noisy and crowded? Take an evening stroll in Shinjuku, and you will understand where the real noise is. The hottest places in Tokyo, the coziest bars, the largest train station in the world - all this is about Shinjuku.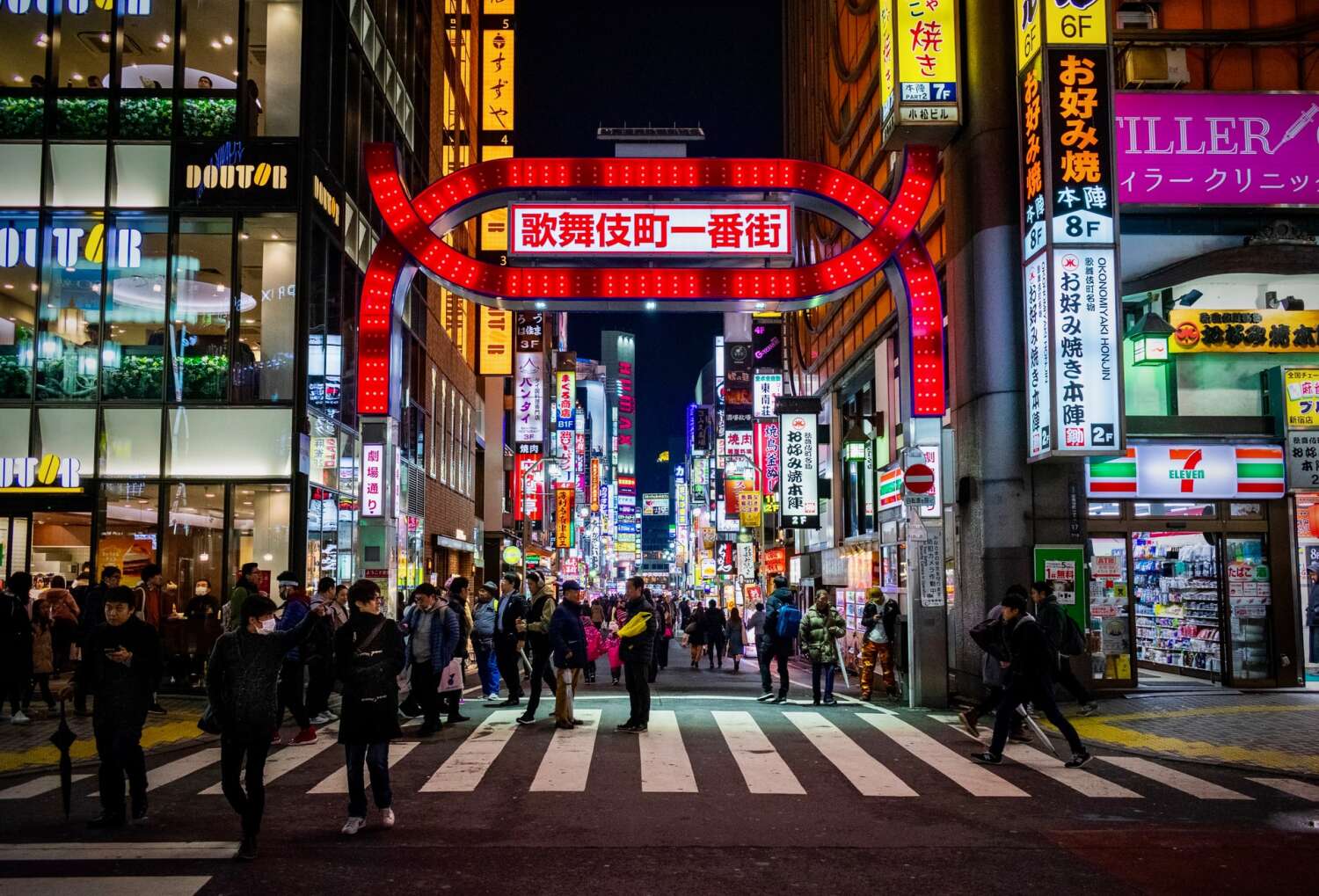 In the district, there is Kabuki-chō, the red-light district. You are unlikely to be allowed to enter the most clubs, but no one will forbid you to gaze at very explicit advertising. The streets look especially interesting in the night illumination, when everything around is flooded with flashing neon light.
Shinjuku Golden Gai offers a lot of bars. Usually they are very tiny, for two or three tables, but that's the point. In such a bar, you can very comfortably sit with a group of friends or start a conversation with random people you meet. The owners of such establishments also don't mind chatting and entertaining the guest, so you definitely will not get bored.
Fashionistas - Harajuku
If there is a district in Tokyo with an even greater concentration of fashion stores per square meter than Ginza, then it is Harajuku. On weekends or holidays, this place is so crowded of shopping fans.
The main historical attraction of the neighborhood is the shrine of Emperor Meiji. At one time, one of the greatest monarchs of Japan carried out a huge number of reforms and brought the country out of dark feudalism into a bright future. Now, the Japanese from all over the country come to his sanctuary to honor the memory of the great man.
Also in the Harajuku district, there is the central park of the city, which is nice to just walk around.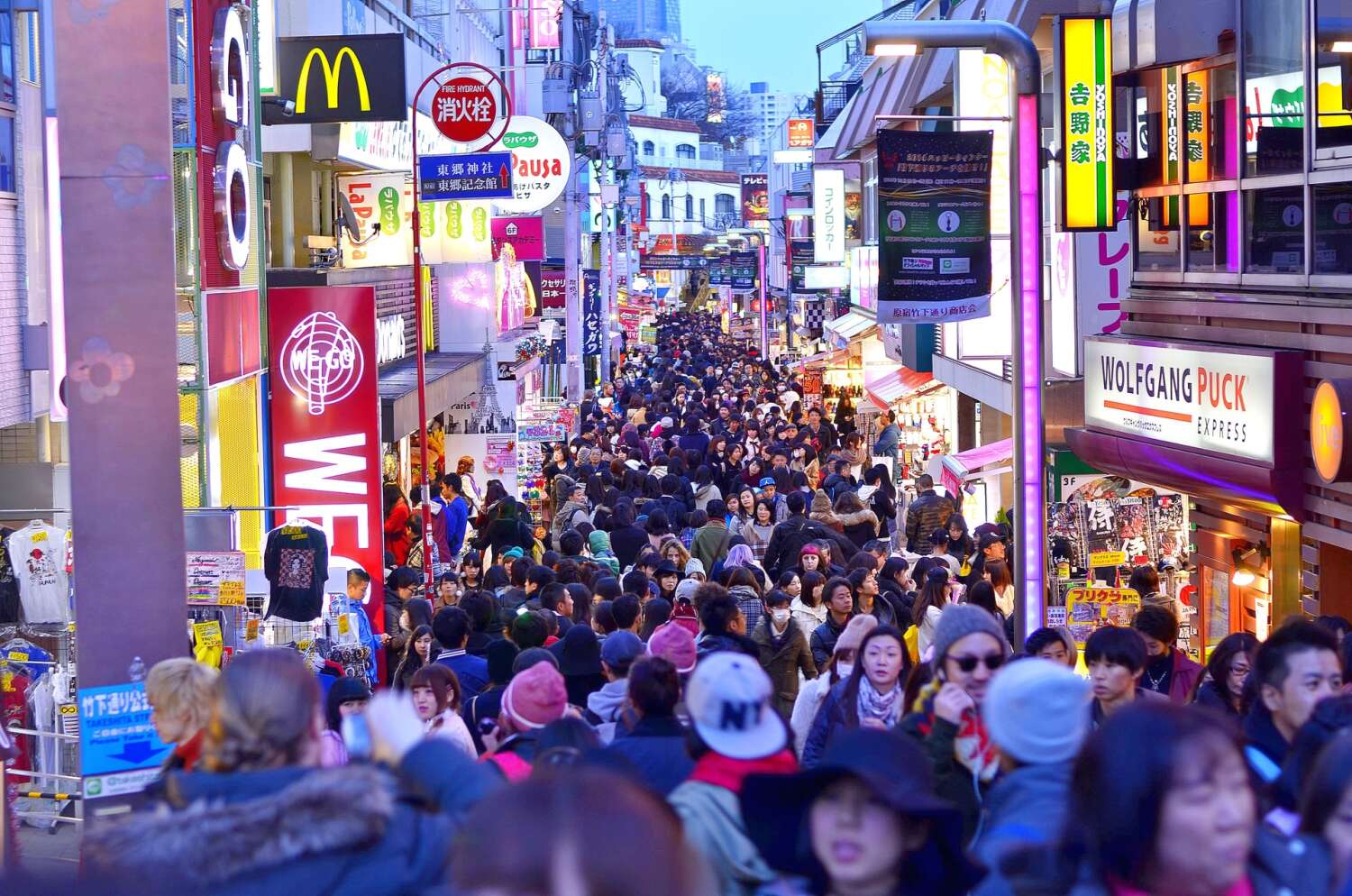 Huge and diverse, Tokyo may or may not be your favorite city in the world. But in any case, it is worth to spend a couple of days here, and then go to explore the rest of Japan.