The island of Sumatra. Tourists flock here hoping to see hot volcanoes and the inhabitants of the untouched jungle. Delicious coffee, rubber, tea, tobacco and palm oil are exported from here. And also gas, gasoline, coal, gold and silver. It has the highest deforestation rate on the planet. And over the past 20 years, the island has lost more than 40% of its old growth forests.
Travellizy Team will help you plan your trip, tell you what to see and where to go first.
A brief outline of the island
Sumatra is the largest island in all of Indonesia. It is almost twice the size of Great Britain. It is home to about 50 million people. Its east coast is just an hour's flight from Singapore and Malaysia.
A piece of land has practically retained its original appearance, as it is not included in popular tourist routes. Very few travelers have heard of it. Therefore, the area is not oversaturated with tourist infrastructure. And the culture of the indigenous people has been preserved as much as possible. Few people speak English here, there is electricity and Wi-Fi!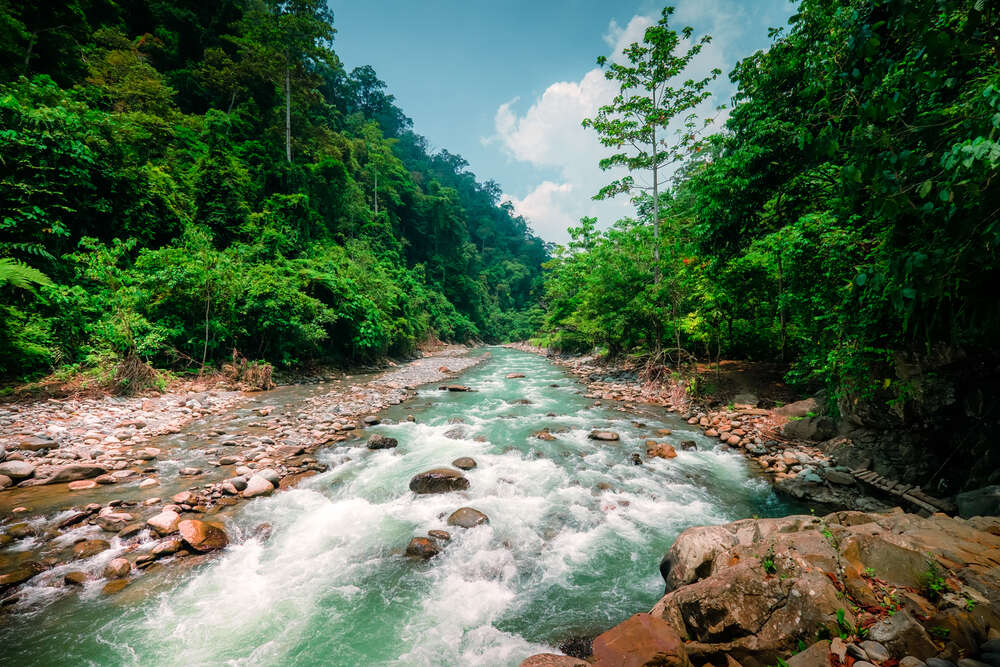 How to reach Sumatra
Most travelers flying to the island arrive at Kualanamu International Airport in Medan. The flight cost from Kiev in 2021 is € 900 in both directions.
6 more international airports have been organized in different parts of the island. Smaller ones are open for domestic flights: there are 8 air hubs in different cities.
Tourists can take a ferry from Malaysia and other islands in Indonesia. The city of Dumai, Riau province, is the main port of Sumatra.
The best time to visit Sumatra
Sumatra is a real tropical island as it is located at the equator. The rainy season is from October to April and the dry season is from May to September. In the north, it rains more from October to January, in the south - from November to February. On average, the temperature during the year is +28C.
But thanks to global warming, the lines between dry and wet seasons have begun to blur. It should be mentioned that even in the rainy season, the sky is not cloudy all day. Most often, pouring rain with thunderstorms comes in the afternoon and for no more than an hour or two. The island is usually humid and hot. It can get cold only in high mountainous areas.
It is easier to travel and explore the island during the dry season. After all, off-road rules outside the big cities. It is during this period that it is easier to get to the small islands by boat and go trekking.
How to travel around Sumatra
Tourists often underestimate the distances in Sumatra, which are becoming even longer thanks to the famous off-road and impenetrable jungle. The concept of fast travel does not exist here. Therefore, be mentally prepared for long journeys and a little chaos.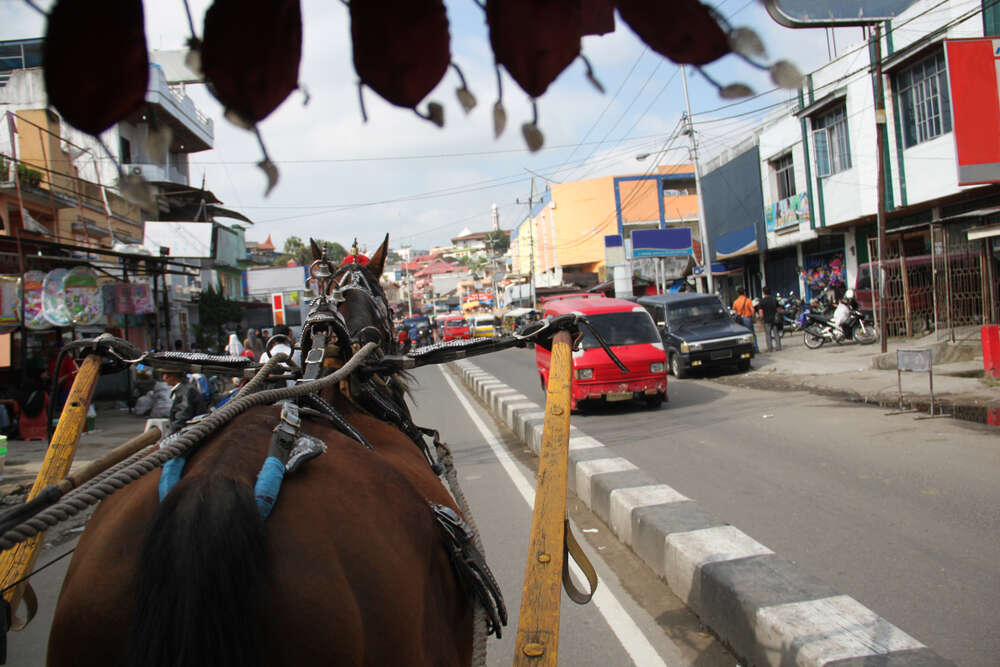 Domestic flights help to explore Sumatra faster, they will greatly help to optimize time. Although flights are usually delayed for at least a couple of hours. There is a possibility of moving by car or bus. But most buses are not designed for comfortable travel.
The most convenient, but also the most expensive way to explore the island is by car. You'd better rent it with a local experienced driver. It will be more budgetary, if you can find fellow travelers.
In large cities, a taxi is an inexpensive option for transportation. Experienced tourists are advised to work with Bluebird, which uses a metering system.
Angkot, local buses, are like minivans. They run through villages and some cities. Another cheap way to get around is bekak, a motorbike with a sidecar. In Thailand, they are called tuktuk.
Cuisine in Sumatra
Indonesian cuisine is delicious, fresh, and spicy, very spicy, it's better to say very, very spicy.
The main ingredients are noodles and rice, accompanied by eggs, vegetables, chicken and fish. Here you can be treated to a spicy, thick liquid curry dish, stews, fried rice and saté. In big cities, restaurants serve Western food. But outside the city, it won't be easy to find just bread, cheese and milk.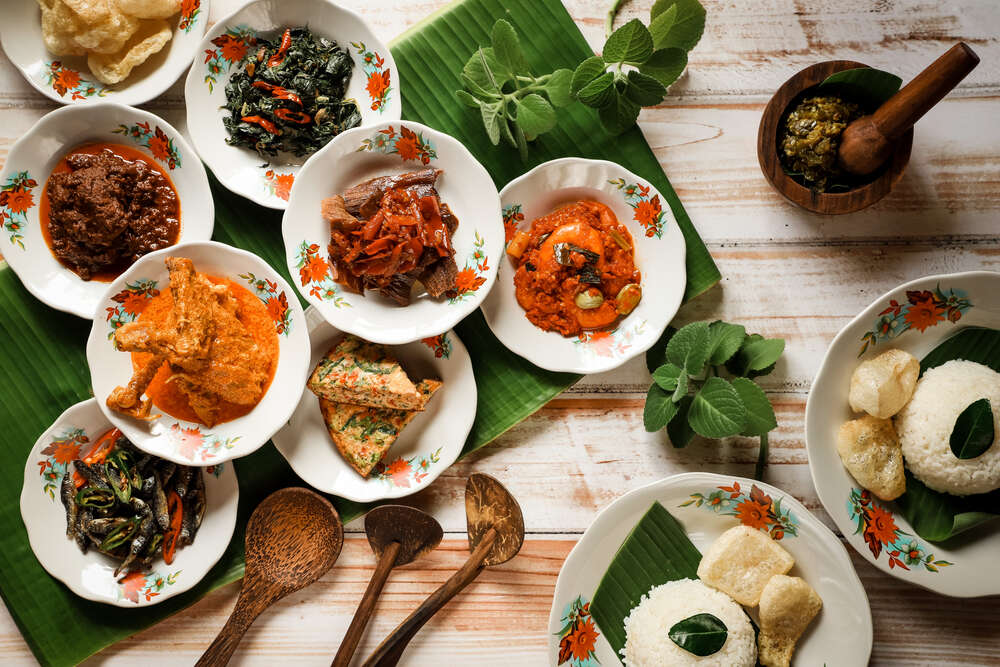 Experienced tourists enjoy feeding their hunger with the Perkedel sweet potato pie. And it is advised to try Rendang, curry with coconut flavor. Also taste Ikan bakar, grilled fish with rice and vegetables. Try Tumis Bunga Betik from toasted papaya flowers. Pempek, fish cakes, is a favorite local fast food, which is fried or grilled, in different sizes and shapes. But certainly with hot spices.
Catch a useful tip. In Medan, look for the Merdeka Street lined with restaurants and fast food outlets.
Travelers who want less spicy dishes are advised to remember the phrase: "tidak pedas" = "not spicy". The food will still be fragrant, but not spicy.
What to see in Sumatra
The city of Medan is an excellent starting point for exploring the island's popular attractions. The capital of North Sumatra is very noisy and rhythmic. Here are must-see sights: Maimun Palace (the Royal Palace of Kesultanan Deli) , Chinese Vihara Gunung Timur, Great Mosque of Medan, Museum and Gallery of Contemporary Art.
Almost everyone who enters Sumatra goes trekking through the jungle of Bukit Lavang, bordering the Gunung Leuser National Park. It is 3 hours from Medan. It's a great way to see the stunning nature of the jungle and orangutans in their natural habitat.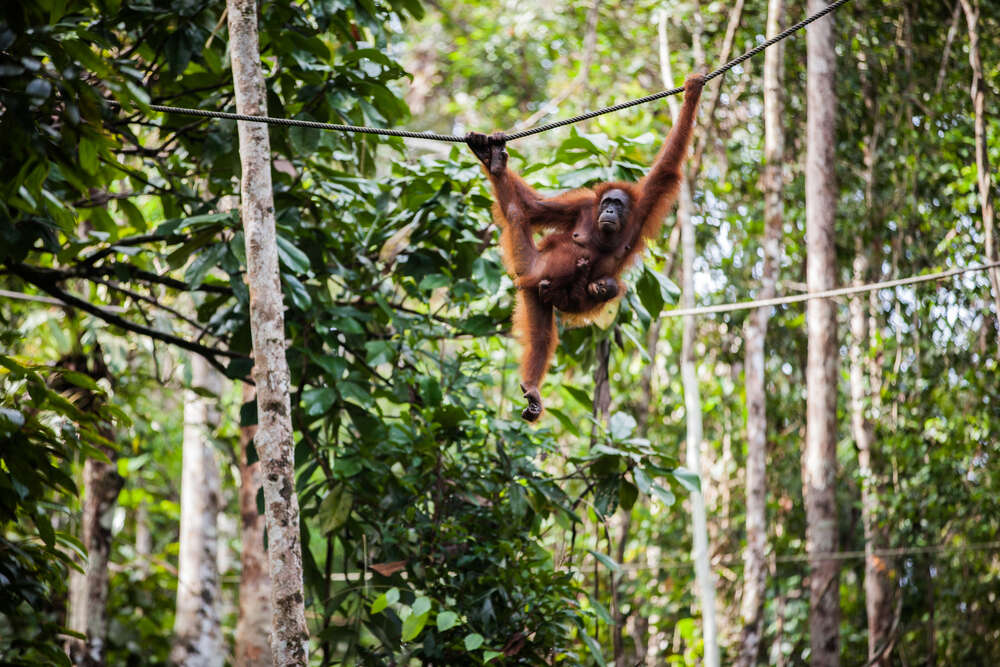 Lake Toba is one of the largest volcanic lakes on the planet. An iconic place to visit is the large island of Samosir, which is the same size as Singapore. The ferry to the island departs every hour from the town of Parapat and delivers to the small village of Tuktuk. It is in this village that most guest houses and hotels are open, and travelers usually stay here for the night. A great way to explore the area is to rent a scooter for € 6 per day.
In the area of ​​Lake Toba, you can see the largest and most picturesque waterfall - Air Terjun Sipiso Piso. There is an authentic harbor village called Tinggi. The town of Berastagi offers hot springs and beautiful views. Here untrodden paths reveal all the beauty of tropical nature.
In the area of ​​Lake Toba, local residents have found Balige for themselves. This is a place with beautiful hills, waterfalls and great beaches like Bulbul. There is also a market here. Those who are interested in the ordinary life and culture of Sumatra rush here.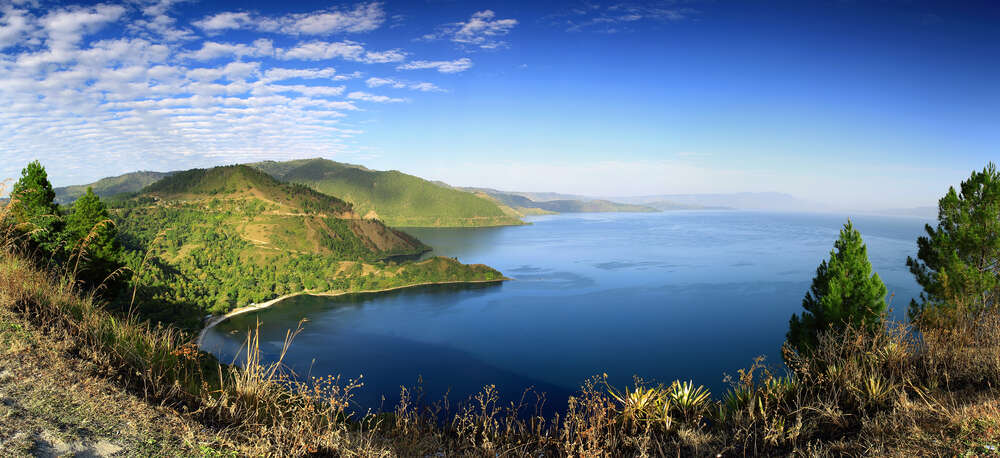 Be careful. In the area of Lake Toba, magic mushrooms are legally sold. You can taste them in tea or omelette. They are legal and immerse a person in a 3-hour euphoria. Also, sweet white wine is produced here from the juice of coconut or rice. It is made at home and sold on tap.
Sumatra has 120 volcanoes. But the friendliest of them is the Gunung Sibayak volcano. The top offers a view of the town of Berastagi.
Here is a useful tip: taste freshly brewed coffee from local plantations.
Rules of conduct while traveling
The people of Sumatra are polite and respectful to each other. Therefore, tourists need to behave accordingly, respecting the customs of the country.
When shaking hands, giving money/things/objects, do it with your right hand. On the island, the left hand is considered to be dirty. Even small children are offended by tousling their hair. As well as public displays of affection: kissing and hugging.
Don't be offended by personal questions. This includes how old you are, whether you have children, and whether you are married. When entering the house, take off your shoes. If you notice sneakers/flip flops standing near the store/restaurant, do the same.
Travelers' clothing should be conservative. For girls who do not want too much attention, it is better to wear long skirts and light sweaters covering shoulders and arms. Boys shouldn't wear T-shirts.
Most of WCs on the island do not have toilets and can be flushed with a bucket or ladle. Bring wipes/toilet paper and hand sanitizer with you.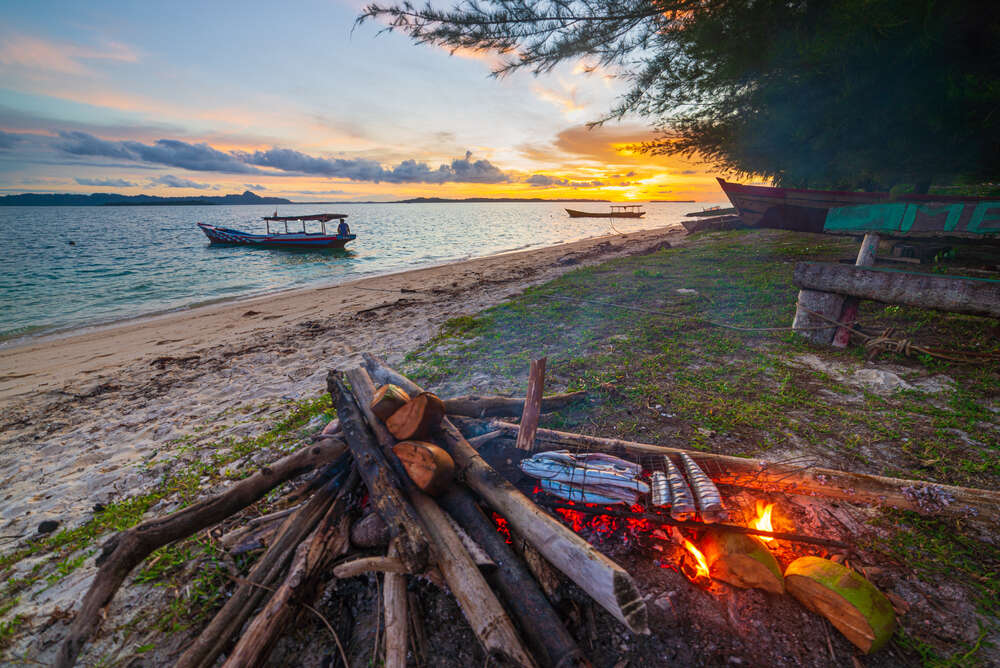 It turns out that not all the roads on the planet have been taken yet. There are also untrodden paths for adventurers. Travellizy Team is confident that Sumatra will not disappoint the sophisticated traveler. Get ready for the unexpected!