Winter is coming, which means it's time to think about the upcoming holidays. We are not only talking about New Year and Christmas. Let's think about shopping, the most pleasant holiday of the soul!
The winter sale season is a real joy not only for fashion lovers. At this time, even the most inexperienced buyer leaves stores with huge packages of new things. Especially when it comes to shopping in Europe.
Travellizy is ready to tell you the best places and the best time to plan your trip. And whether go only for shopping or combine a trip with acquaintance with new countries - the choice is yours.
Black Friday
When: November 29
The sales season begins with the so-called Black Friday, this world-famous term comes from the United States.
Black Friday appeared in the 19th century. The first sales, reminiscent of modern Black Friday, were organized when American shopping centers opened the Christmas season.
The term Black Friday appeared a little later, in 1966 in Philadelphia. There are several explanations for such a seemingly gloomy name. Black Friday is held annually after Thanksgiving. Hence, the most common explanation for the name comes. Philadelphia police made up the term, calling the huge stream of cars and traffic jams black. The reason for heavy traffic jams is that people return after the Thanksgiving holiday celebrations back to the city.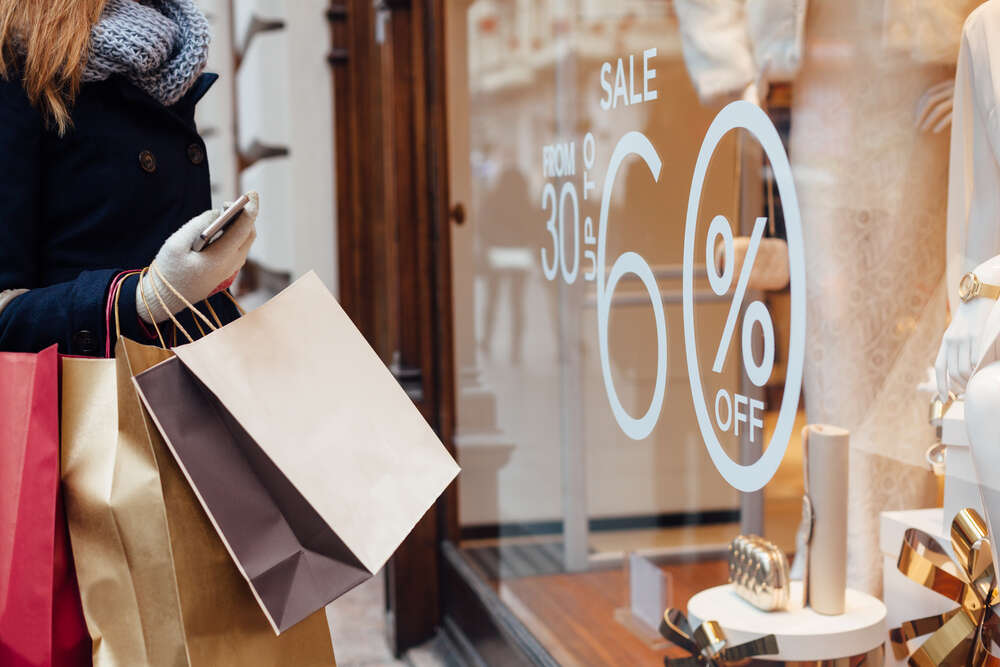 Another variant of the name is that from Friday people change their mood. They finish unpleasant things, let their feelings go and tune in to positive emotions.
Until 2010, Black Friday as a joyful event for shopping enthusiasts was known only in the United States. In Europe, this term arose relatively recently. However, in a short time, the day gained great popularity. And it became one of the main holidays for shopaholics, as well as those who want to save money.
Each subsequent year, the date will be changed. The basic rule of conduct: the fourth Friday of November. It is worth paying attention that sales can begin on November 25. Stores often announce a week of sales, starting on Monday and discounts of -30%. Black Friday is declared the main day of sales, when discounts can reach -90%. Many stores start at 5 in the morning and close after midnight.
Christmas sales
You don't have to wait long, because after Black Friday, big winter sales begin.
Munich, Germany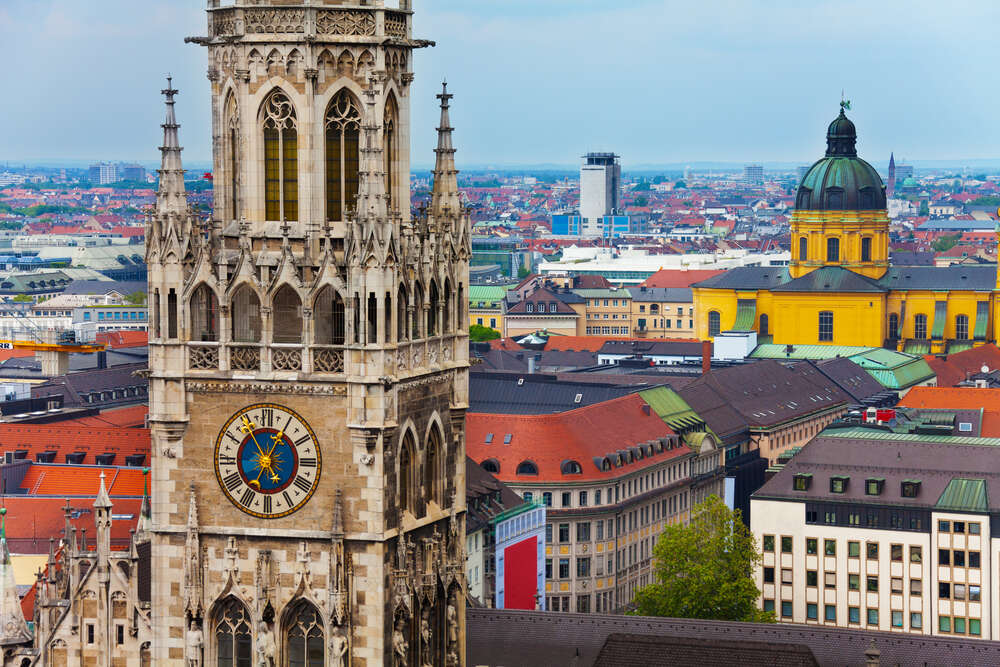 When: end of November - end of January
Winter sales start here first. One of the main advantages of shopping in Germany is that they are mainly of interest only to tourists. Locals are quite calm about sales. The best deals from stores can reach up to -90%. During the period of discounts in Germany, you should pay attention to high-quality clothing, shoes, appliances and electronics.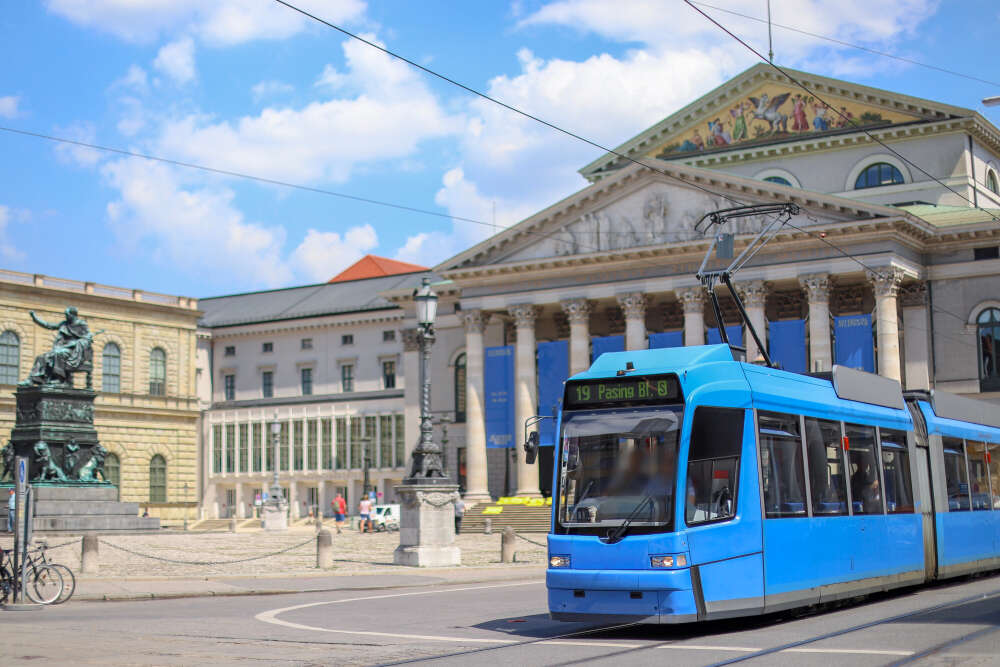 Main shopping streets: Maximilianstraße and Theatinerstraße. 
Popular outlets near Munich:
Ingolstadt Village — Otto-Hahn-Straße 1, 85055 Ingolstadt
Classic Outlet München — Leopoldstraße 20, 80802
Berlin, Germany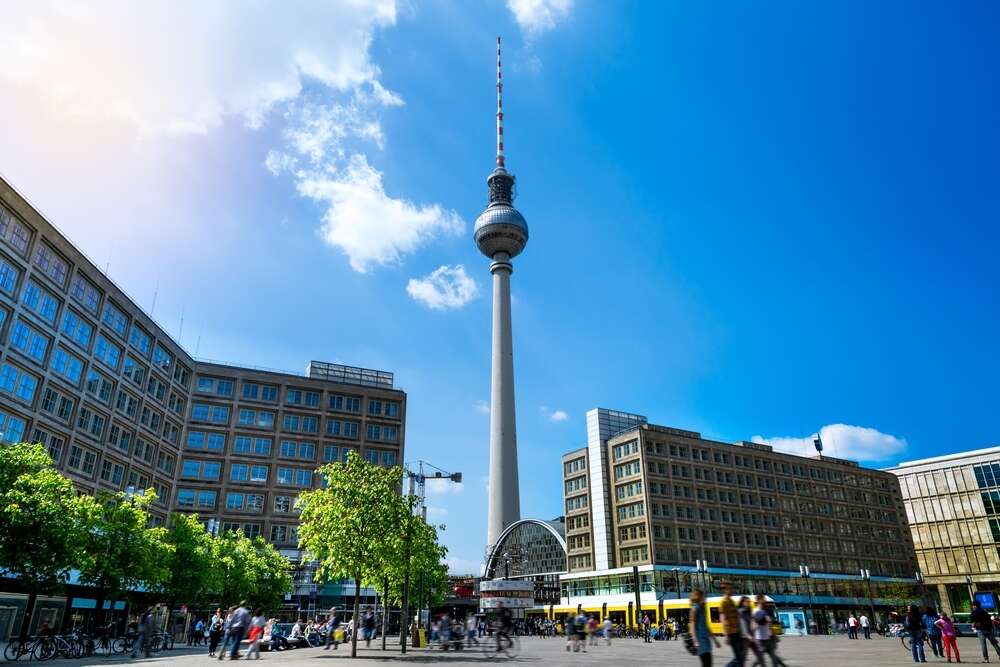 When: January 29 – February 11
Main shopping streets: from Alexanderplatz to Alexa Shopping Mall and Kurfürstendamm
Popular outlets near Berlin:
Berlin Designer Outlet B5 — Alter Spandauer Weg 1, 14641 Wustermark
Designer Outlets Wolfsburg — An der Vorburg 1, 38440 Wolfsburg
London, Great Britain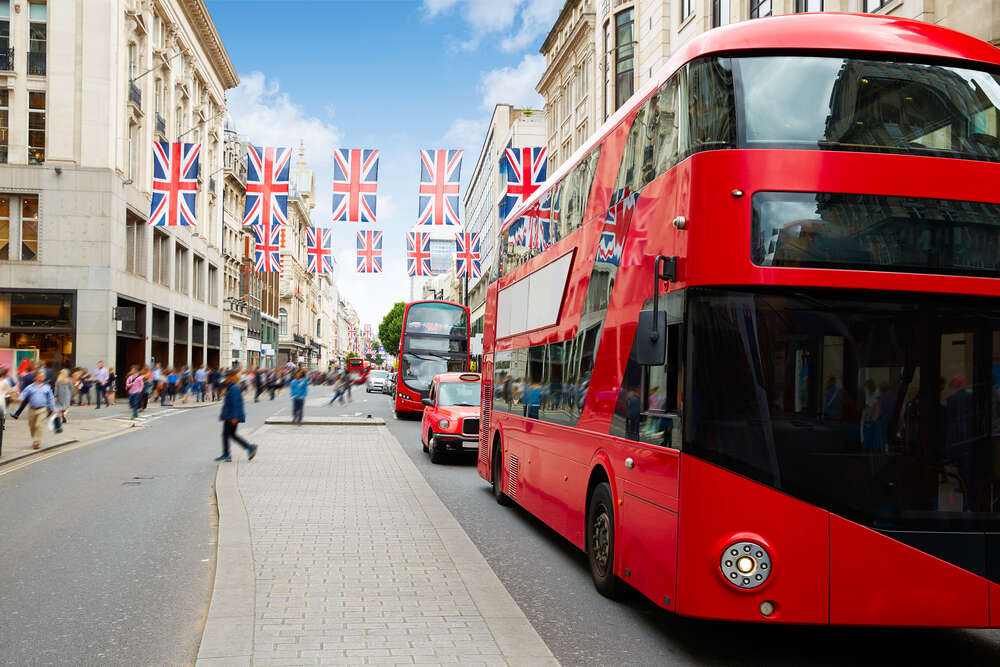 When: December 23 – January 31
Around December 10, a trial Christmas sale is held, it lasts only a couple of days.
Main shopping streets: Oxford Street, Sloan Street, King's Road and Bond Street
Popular outlets near London:
Bicester Village Outlet Shopping Centre — 50 Pingle Dr, Bicester OX26 6WD
Designer Warehouse Sаle — 5/6 Islington Studios, Thane Villas N7 7NU
Milan, Italy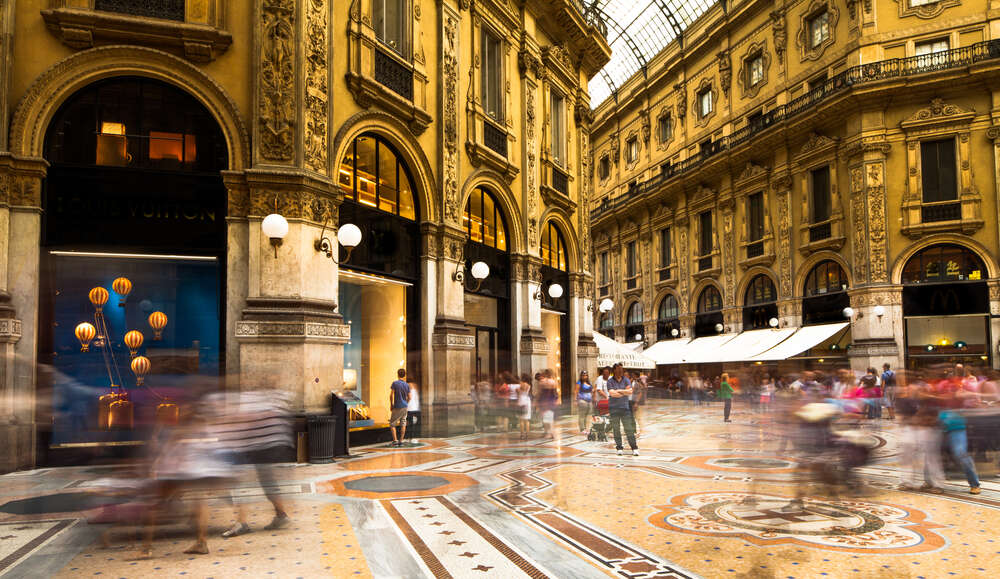 When: January 4 – March 5
It's the main shopaholics' hunt in Italy for scondi, which means discounts. It should be mentioned, that the opening hours in Italian shops is from 9-10 in the morning to 19-20 in the evening with a break from 12.30 to 15.30.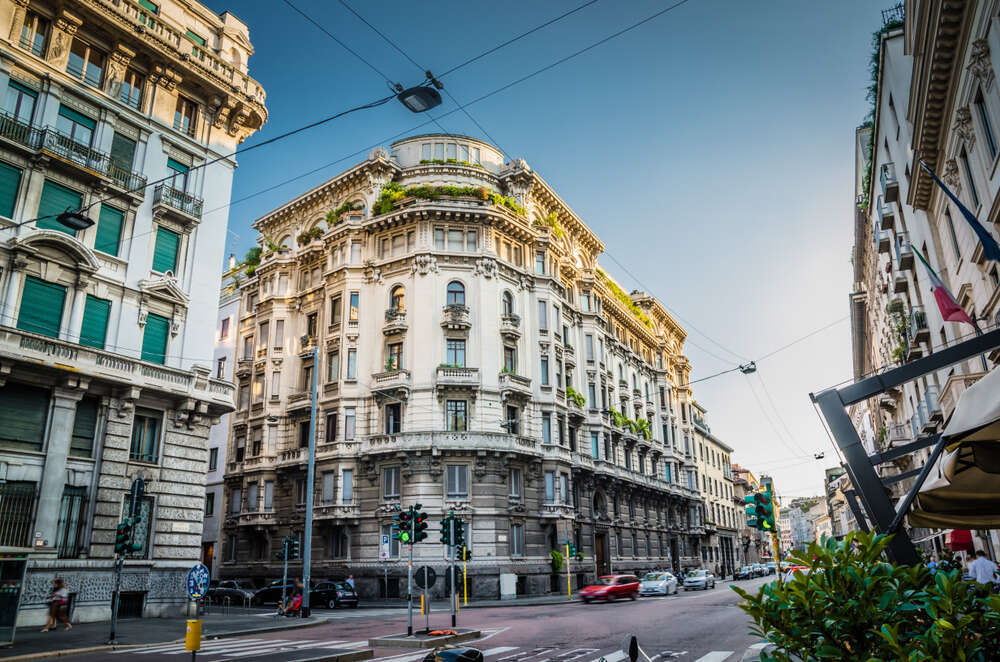 Main shopping streets: Via Montenapoleone, Via della Spiga, Via Manzoni and Corso Venezia 
Popular outlets near Milan:
Serravalle Designer Outlet — Via della Moda, 1, Serravalle Scrivia
Vicolungo The Style Outlets — Piazza S. Caterina Ang. Via Papa Giovanni XXIII, Vicolungo
Franciacorta Outlet Village — Piazza Cascina Moie, 1, Rodengo-Saiano BS
Fidenza Village — Via S. Michele Campagna, Chiusa Ferranda, Fidenza PR
Rome, Italy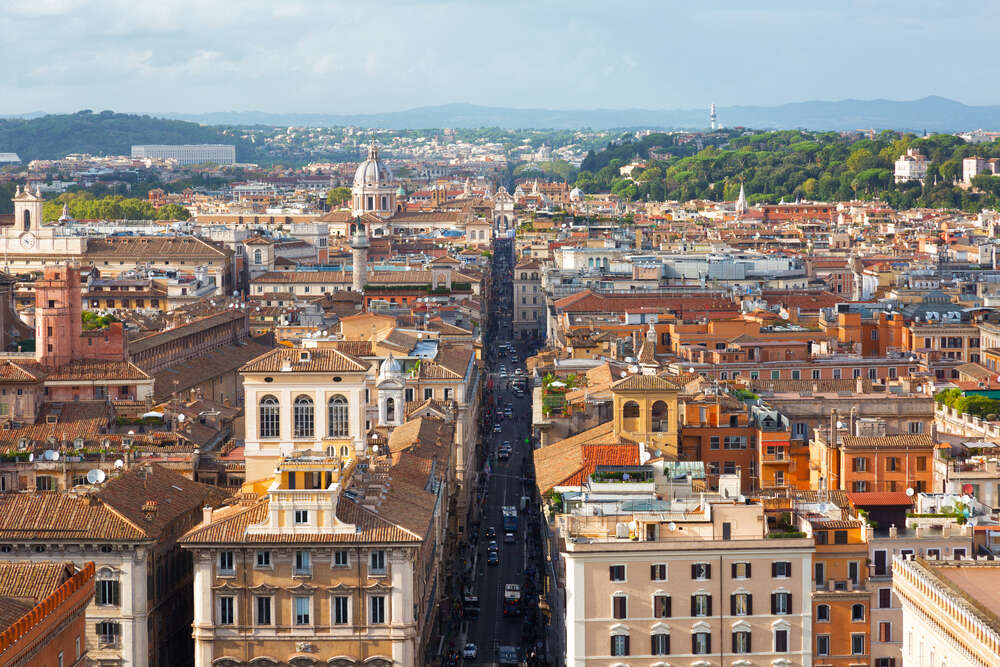 When: January 5 – February 28
Main shopping streets:  Via del Corso, Via Cola di Rienzo
Popular outlets near Rome:
Castel Romano Designer Outlet — Via Ponte di Piscina Cupa 64
Antonella — Via Varese, 13, 20835 Muggiò MB
Valmontone Outlet Village — Via della Pace, 00038 Valmontone RM
Parco Leonardo Outlet Village — Via Giulio Romano, 00054 Fiumicino RM
Barcelona, Spain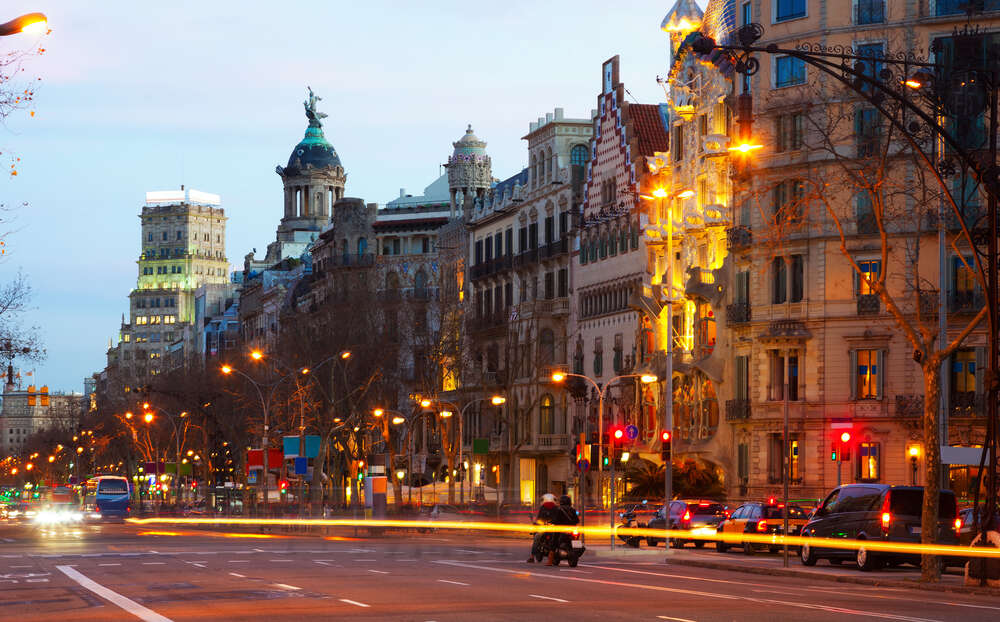 When: January 7 – March 6
The windows are pasted with the long-awaited words rebajas (discounts) or oferta (special offer), which means it's time to enjoy shopping. Here, even for the sake of such an event, they sacrifice a siesta and shops work without lunch. And for fans of good discounts, special shopping buses run. In Barcelona, such buses start the route from the Old Port. Their working hours are from 7.30 to 21.45 on weekdays and from 9.30 to 21.20 on weekends, the traffic interval is 15 minutes.
Main shopping streets: Carrer de Pelai, Passeig de Gracia 
Popular outlets of Barcelona:
La Roca Village — s/n 08430 Santa Agnès de Malanyanes
Viladecans The Style Outlets — Carreterta de la Vila, 90, 08840 Viladecans
Montana Outlet — Avinguda Diagonal, 460, 08029
Nice Things Outlet — Carrer de Girona, 38, 08010
Madrid, Spain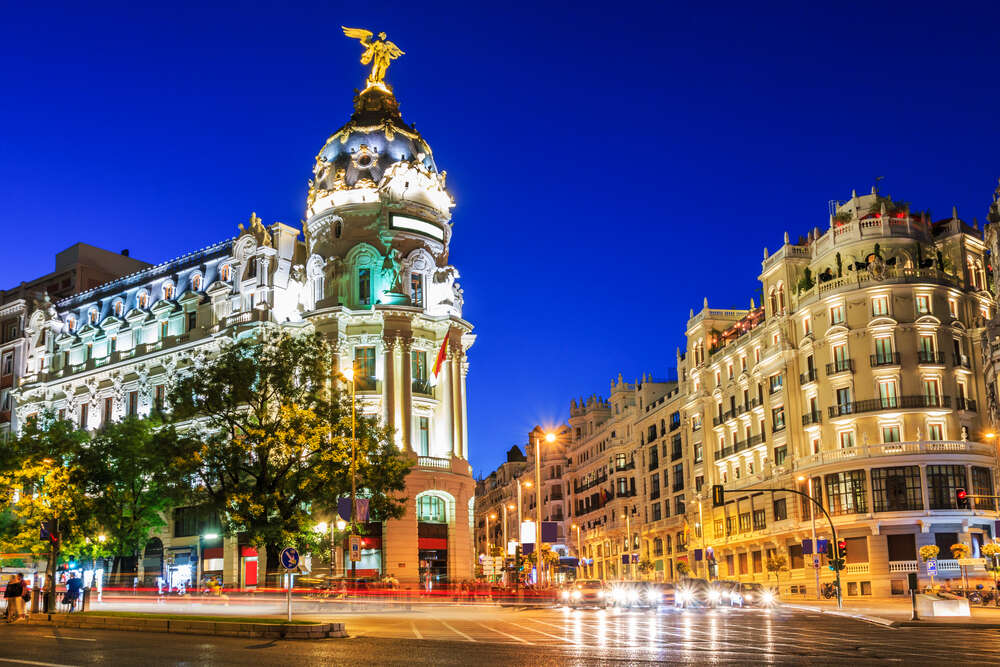 When: January 7 – March 31
Main shopping streets: Salamanca, Arguelles, Cuatro Caminos, Chueca, Gran Vía
Popular outlets near Madrid: Las Rozas Village — Calle Juan Ramon Jimenez 3, 28232
Factory San Sebastian de los Reyes — Calle Salvador de Madariaga, s / n, 28702 San Sebastián de los Reyes
Factory Getafe — Av. Río Guadalquivir, 15, 28906 Getafe
Paris, France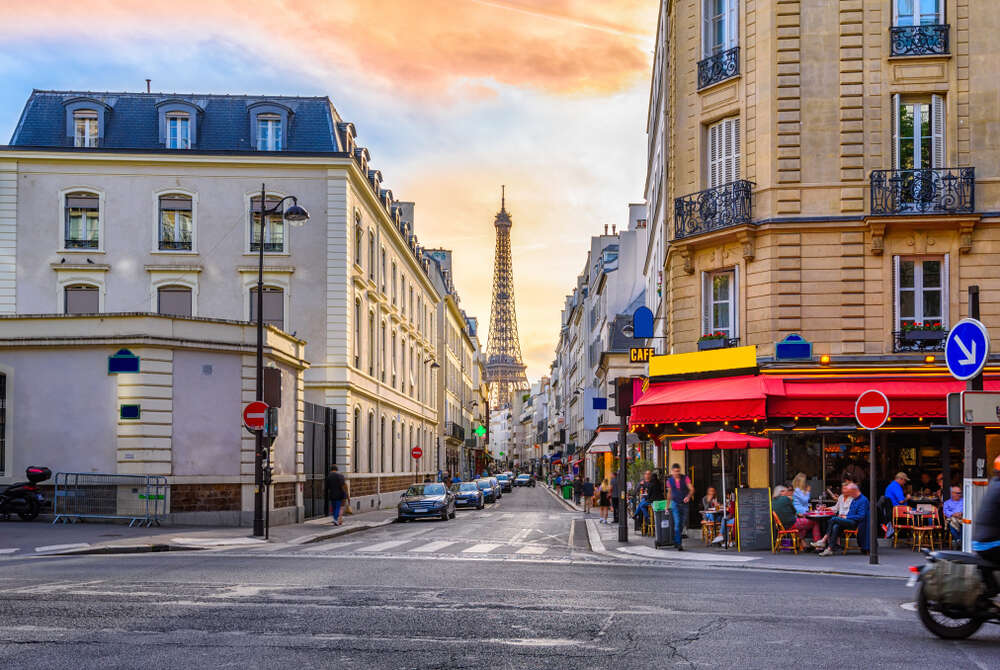 When: January 9 – February 12
The best discounts are on perfumes, cosmetics and clothes. The first wave of discounts reaches -20%, then follows -50%, but the third one with up to -70-80% is applied, unfortunately, not everywhere.
Main shopping streets: Avenue des Champs Elysees, Avenue Montaigne, Avenue George V and Rue Du Faubourg Saint Honore
Popular outlets near Paris:
La Valle Village — 3 Cours de la Garonne, 77700 Serris
La Piscine — 199-203 Avenue du Président Wilson 93210 La Plaine Saint-Denis
Usine center (Paris Nord II) — 134 Avenue de la Plaine de France, 95500 Gonesse
One Nation Paris — 1 rue du Président Kennedy, 78340 Les Clayes sous Bois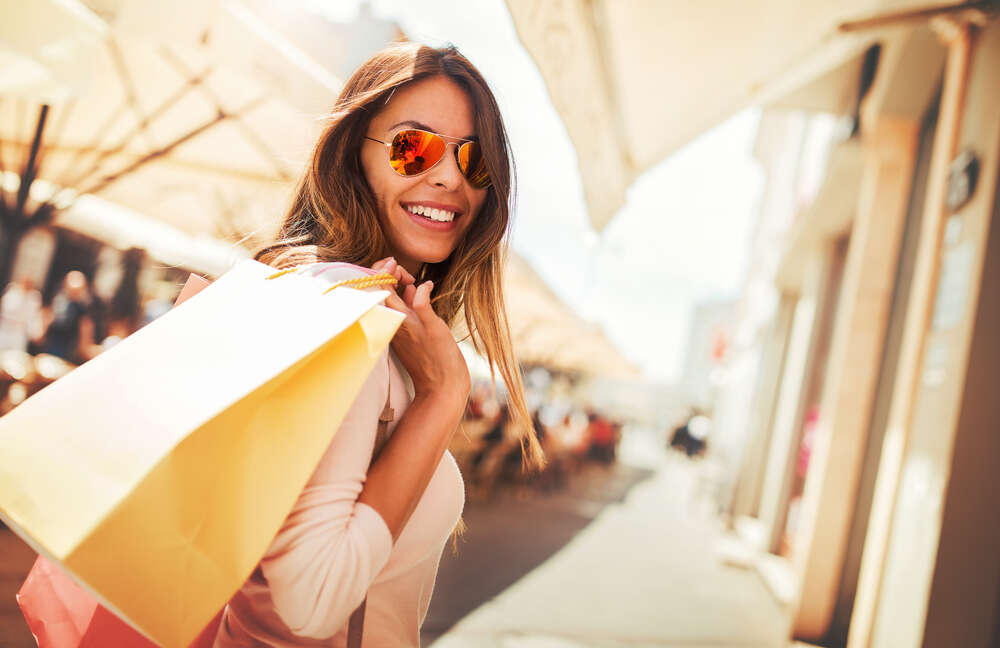 There is an opinion that shopping makes a person happier, and we completely agree with this. So let no barriers to happiness be, especially during the period of magic and holidays, everyone deserves happiness, and of course gifts!