Where are the most delicious flavors of Israel? Where are the most enchanting little things and noise of the Middle East? Where else can you feel the pulse of the city? Where can you feel the mixture of heady aromas of spices, freshly caught fish, southern fruits? And just rub elbows, look at people in a natural setting? Of course, in the market! Antique pearls and Chinese consumer goods, barkers and eastern spices, everything is waiting for you.


Markets are almost a tourist attraction in Israel, where you can spend an absolutely fabulous day. Travellizy Team has compiled a list of the best markets. And if you know more markets, feel free to share in the comments to the article.
Shuk Tsafon is brand new, only 4 years old. If oriental bazaars scare you and make you want more silence, then this is the right place for you. It is located on the eastern outskirts of Tel Aviv and looks more like a shopping center than a market. Shuk Tsafon is an indoor market with eateries and stalls where you can buy fruits, vegetables and gourmet foods.
Address: Raoul Wallenberg St 20, Tel Aviv.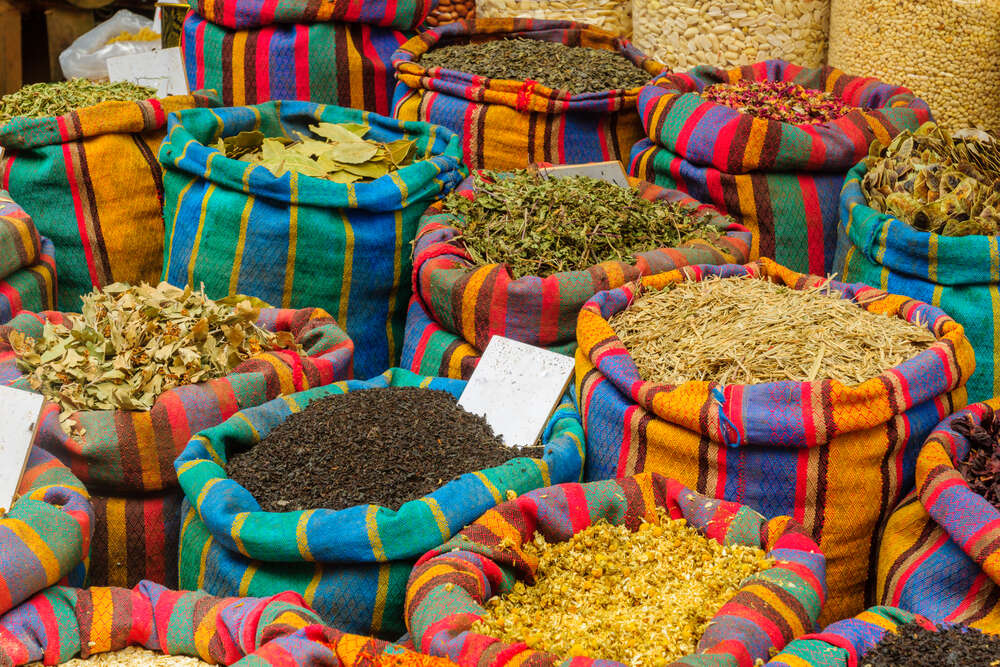 Fleamarket in Haifa is almost the only flea market in Israel that hasn't turned into a tourist attraction yet. There are some lovely, inexpensive things here, and you can still buy a sink spigot made in 1940s or a washing machine part from 1970s. As on any fleamarket, you will find everything here. From used sneakers for 50 agorot (€ 2) to the most valuable jewelery of the 17th century, this is rare, but still. The market is located in the lower city, on weekdays, it works only in the first half of the day, but there are not many people there at this time.
Address: Kibuts Galuyot St 8, Haifa.
Wow! In the very center of the Old Town, it is like a small town itself! Buckets of spices, oriental sweets, falafel and fresh fish, and all the little things - you don't have to buy, you can enjoy the view! You'll see the most pleasant winding streets that lead directly to the embankment, where local fishermen prepare their boats and tackle for going out to sea. And there is a huge selection of everything that swims and crawls in the Mediterranean Sea... The market in Akko is a special experience, a bright page on the journey and a picturesque illustration of the life of Israel.
Address: Market Street, Akko.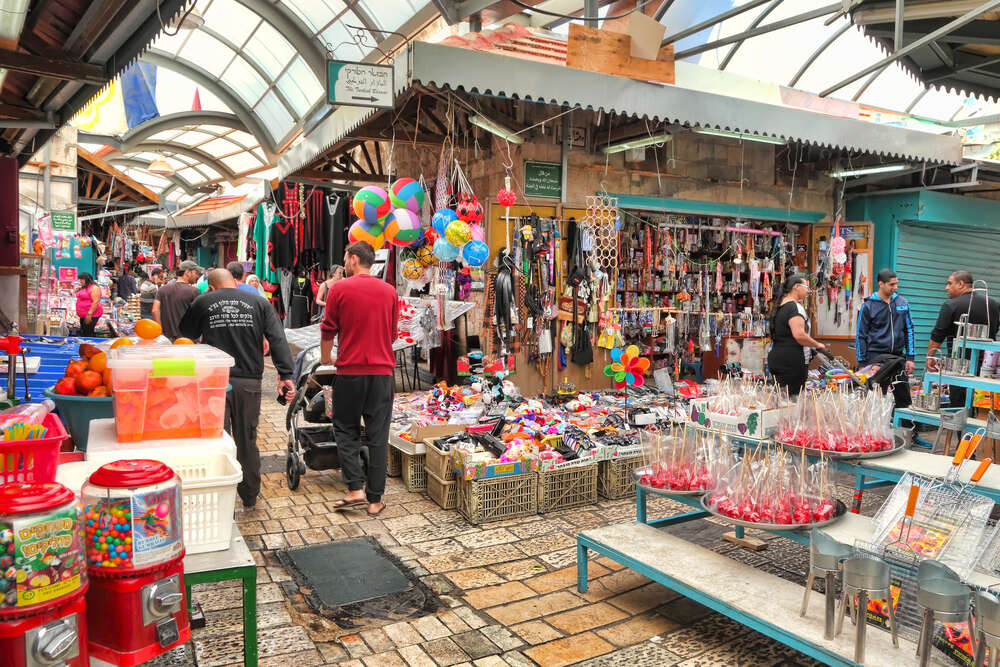 It is located on the streets stretching from one landmark to another. You seem to find yourself in the fairy tale "One Thousand and One Nights", and you can walk through the magical maze of streets in reality. You will like to stop by and enter the shops selling everything from scarves and cosmetics to jewelry and hookahs. You can find exotic fruits, clothes, and for whatever reason, Indian outfits.
Address: Old City, Nazareth.
Let's go back to Tel Aviv. The former Templar colony is today the first of its kind in Israel. There you will find everything from Japanese buns and Belgian waffles to all sorts of delicacies from every cuisine in the world. Sarona Market, a gourmet paradise, is a European-style food market. There are shops and stalls of cheese, beer, wine, tahini, liqueurs, natural juices, chocolate, fresh pastries, spices, nuts and, of course, seasonal fruits and vegetables. Near the grocery market, there are a bunch of stores with books, shoes, clothes, ponds and lawns for a break from shopping. The place is very nice.
Address: Aluf Kalman Magen St 3, Tel Aviv.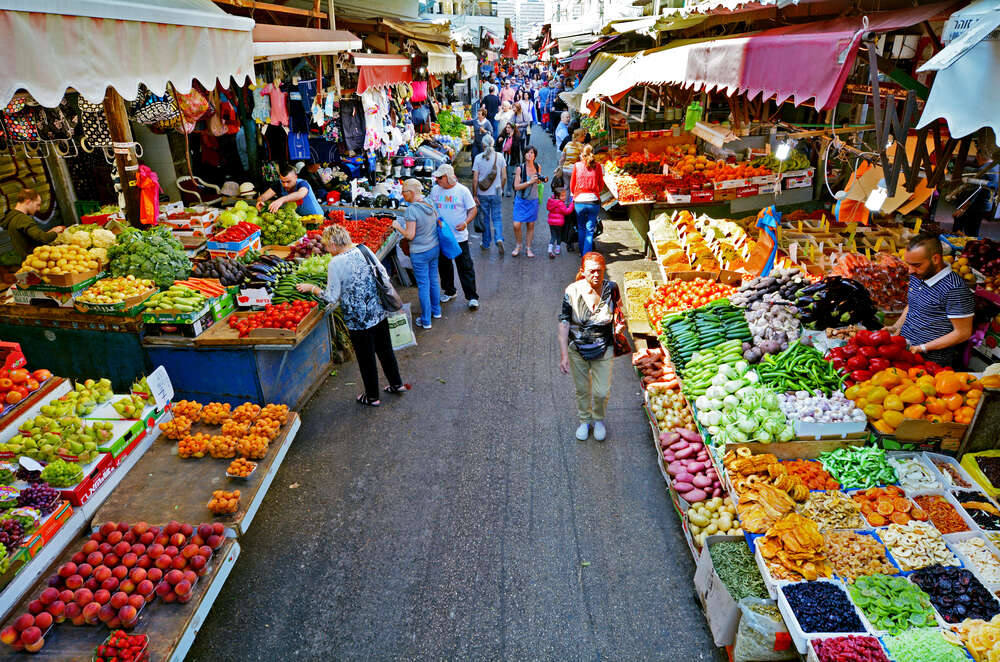 Carmel Market is in the same Tel Aviv. It's special for fresh fruits and vegetables, and some clothing. The area around it has long become a gathering place for local youth, its location near the sea allows almost all guests of the city to visit it. The scent is really something indescribable! The mountains of aromatic herbs, sweet berries and the rare inclusion of spices make it the most popular market in Israel.
It is also the largest and busiest market in Tel Aviv, occupying the street of the same name. Here you can find everything - from religious paraphernalia to delicacies. This is a real noisy and colorful oriental market, where crowds of people slowly flock from opening to closing. Stroll among dozens of stalls with fresh meat, fish, fruits and vegetables, soaking up the most quirky flavors.
Address: HaCarmel St 48.
Bezalel Market in Tel Aviv is the most popular clothing market dating back to the 1920s. You can find here things for a penny that you will not find anywhere else - accessories that you miss for your image, retro dresses of an unusual cut and style, clothes and shooting  surroundings. Walking and shopping on Bezalel means excitement and pleasure. The main thing is that quantity does not kill quality. It is not worth buying a lot of things, especially for the first time. And it is better that things are different, so as not to compare them with each other. One swimsuit, one dress ... Look at it like Gollum at the Ring: "My darling!"
Address: Beitlehem St 1, Tel Aviv.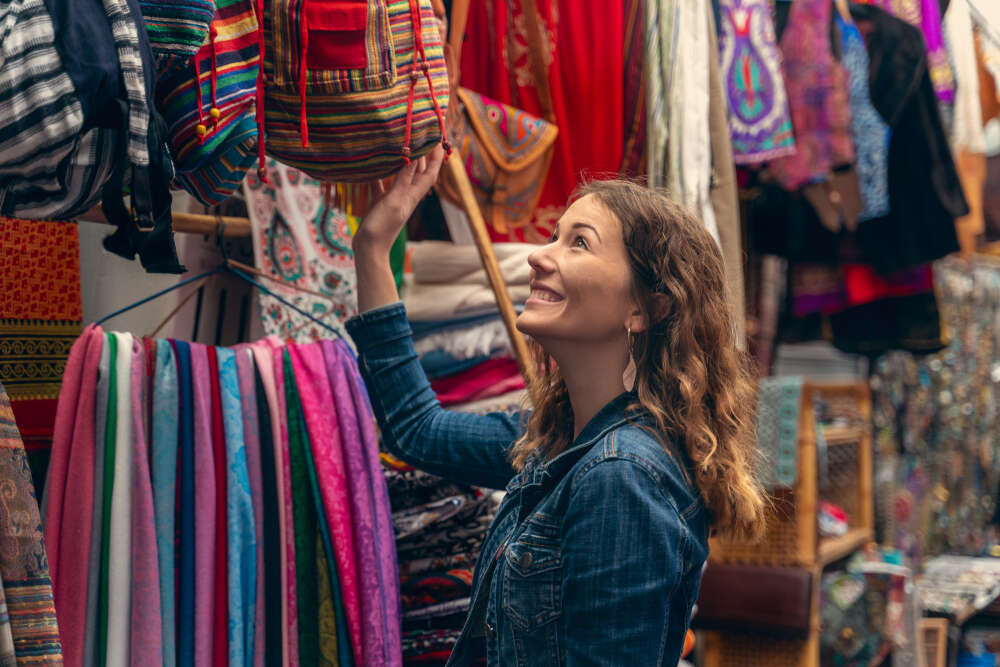 Mahane Yehuda Market, Jerusalem
It's the most fragrant, lively and ancient market in the capital of Israel. This is indeed the oldest market in Jerusalem and the most famous in Israel, conveying the exoticism of the Middle East for more than a hundred years. The freshest vegetables, pastries, desserts, cheeses, souvenirs can be seen here... In recent years, its popularity among tourists has grown so much that places nearby are gradually being taken up by designer boutiques and gourmet restaurants. But stalls remained in the center of the market, which are inherited from generation to generation, and the products are still at an amazing level. This market is not to be missed while in Israel - never! There are even guided tours of the market.
Address: Agripas St 90, Jerusalem.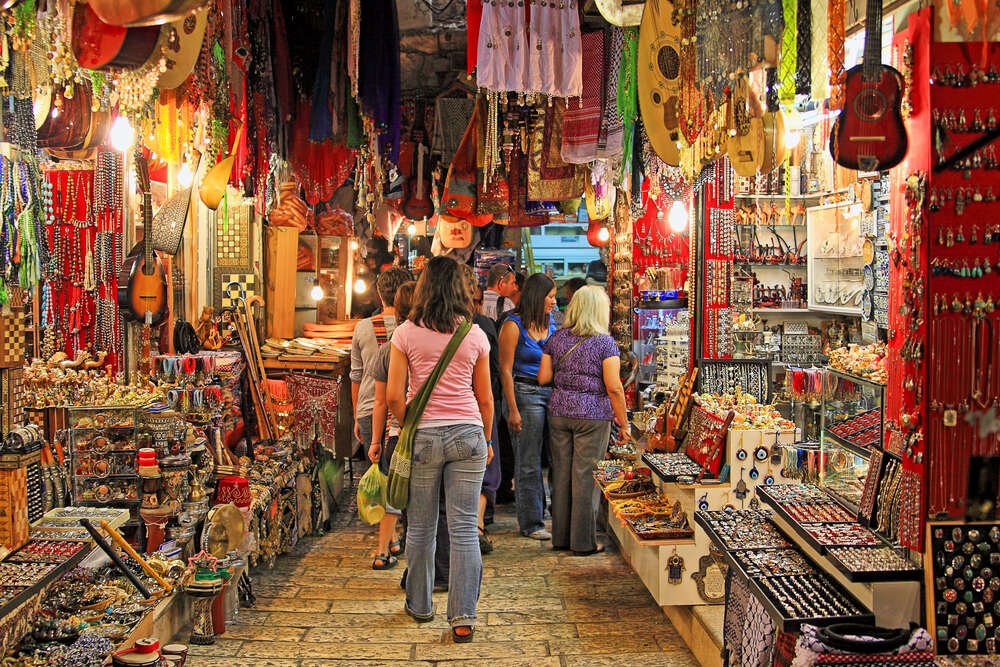 Jaffa Flea Market (Shuk Hapishpishim)
It occupies almost the entire old center, which is a huge area. It consists of different parts - people put things randomly on the sidewalk, and there are also organized paths with stalls.
There are used clothes, old furniture, shoes, vintage furniture, various interior items. Chic silver platters, lying blackened with age, are sold alongside a leaky T-shirt from the Beatles heyday. You can find anything you want. All over the market, there are places for recreation, authentic cafes as well as the best falafel in Israel. The market is full of cheap antique trinkets along with real vintage treasures and valuable antique furniture. And all this is at affordable prices. This atmospheric place attracts not only tourists, but also connoisseurs of fine local residents.
Address: Olei Zion St, Jaffa.
Israel. Old Jaffa in the Rain
You have lost a lot, if you have never been to Israeli markets. It is an excellent mixture of modern marketing and oriental atmosphere. Nowhere else they will beckon you to hoarseness, bargain furiously and sell at a loss, but at the same time with pleasure.