What do you know about Greenland? It is a distant and cold country, but not everyone understands its charm. For most people, Greenland is simply the world's largest island, nothing interesting. Travellizy Team decided to figure out what fascinating things can be found in Greenland.
How to get to Greenland
The island can be reached only by plane. Air Greenland operates flights from Copenhagen to Kangerlussuaq or Narsarsuaq. The flight time is almost 4.5 hours. From Reykjavik, you can fly by Air Iceland: in winter, there are flights to Kulusuk and Nerlerit Inaat, in summer - to Narsarsuaq, Ilulissat and Nuuk, the capital of Greenland. The flight takes only 2 hours.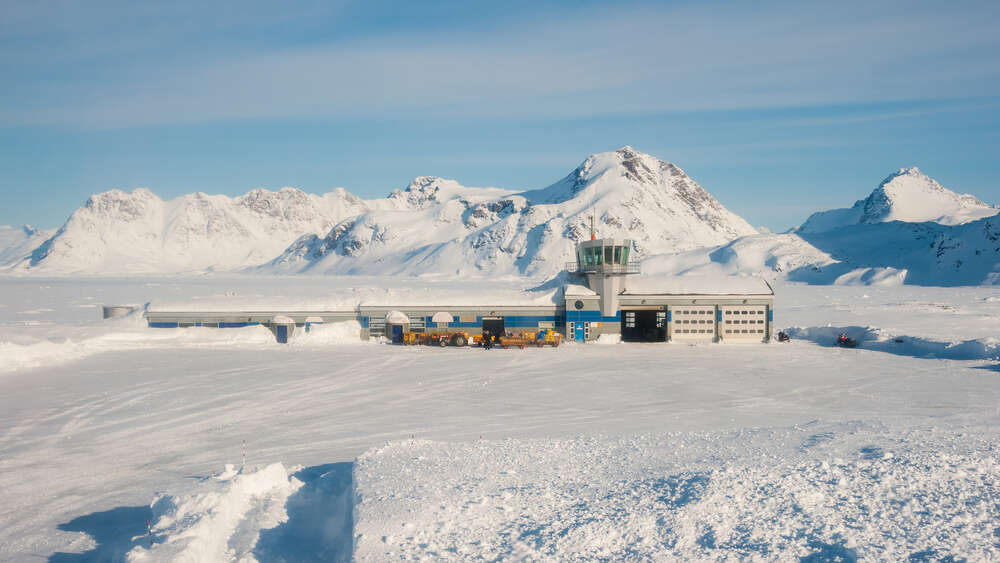 Important: it is Air Iceland that deals with flights to Greenland, do not confuse it with Icelandair.
Peculiarities of the country
Greenland - locally called Kalaallit Nunaat - actually belongs to Denmark, so a travel visa must be issued at the Denmark Visa Application Center. If you have a biometric passport, you can travel to Greenland under a visa-free regime.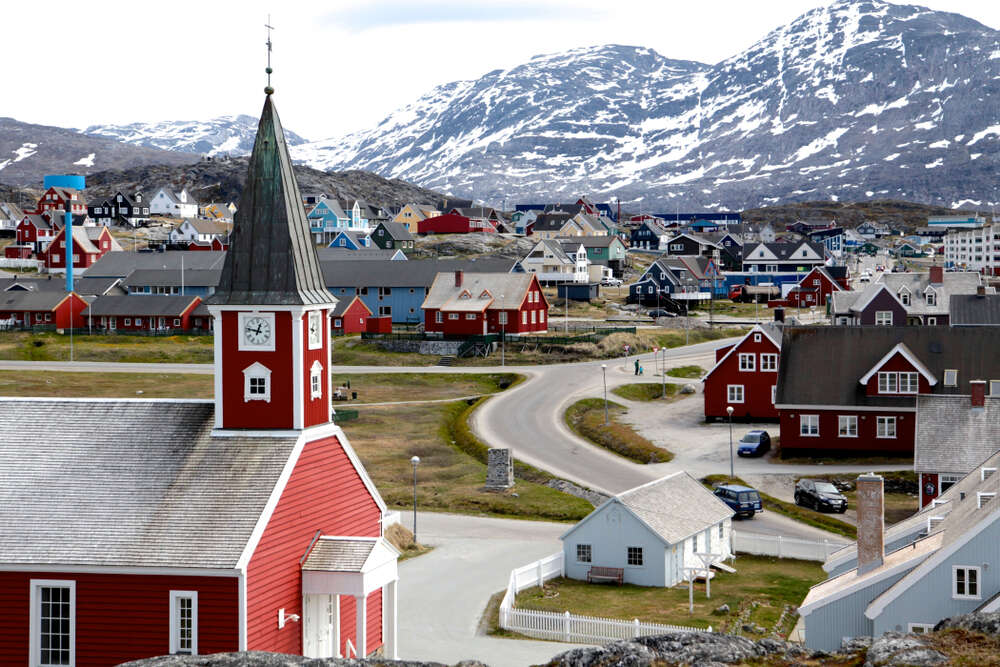 Greenland is one of the world's safest countries. It is hard to imagine even the theft of a handbag, as there is no crime in this country. So you can safely go for a walk at night, but it's better not to leave your phone unattended.
The island has the minimum probability of natural disasters: there are no tsunamis, earthquakes, tornadoes or volcanic eruptions. But there is a lot of snow and ice - Greenland is considered to be the world's second largest glacier after Antarctica.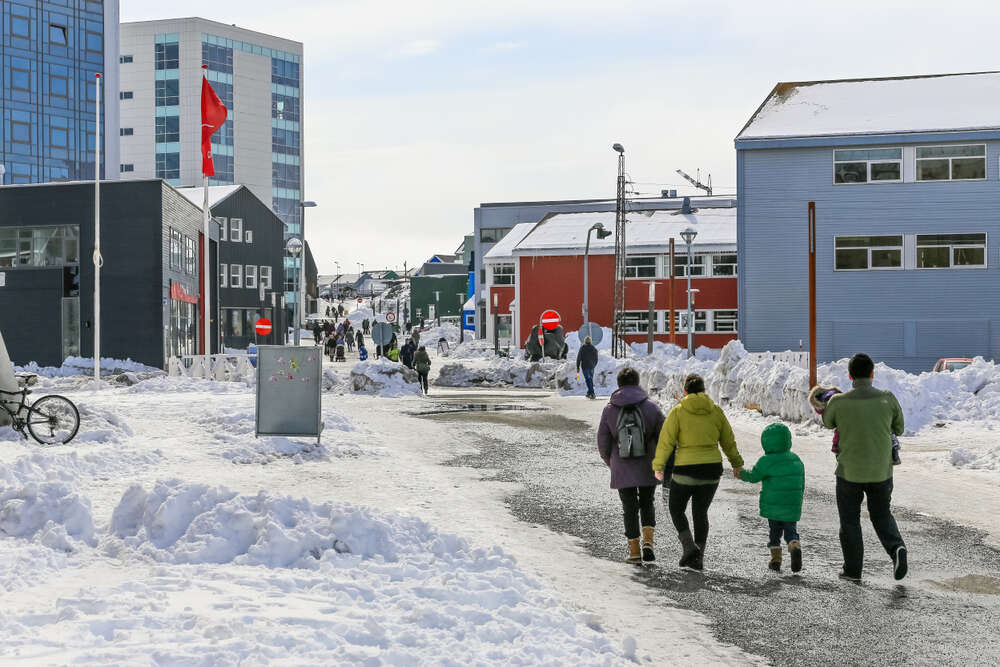 There are no roads here: neither motor road nor railway. You can get from city to city either by air or by water. On the territory of the island, planes of the national airline Air Greenland fly, and for those who want to get there by ships, the companies Arctic Umiaq Line and Disko Line operate.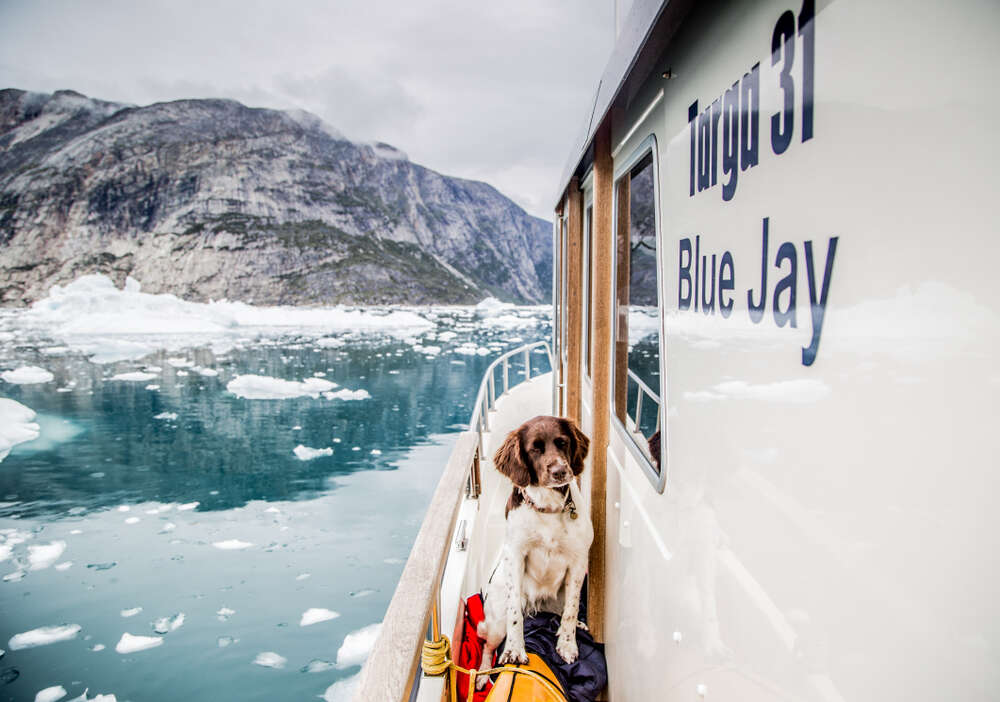 What to see
Scoresby Sund
It is the world's largest and longest fjord. Its depth reaches 1450 m, and inland the fjord stretches for as much as 250 km! It was named after its explorer William Scoresby, who drew a detailed map of the fjord and founded the only settlement in the area called Illokkortoormiut. Nowadays, about 500 people live there. The fjord is also known for the richest flora and fauna in Greenland. Musk oxen, deer, white hares, eiders, swans and other animals live here.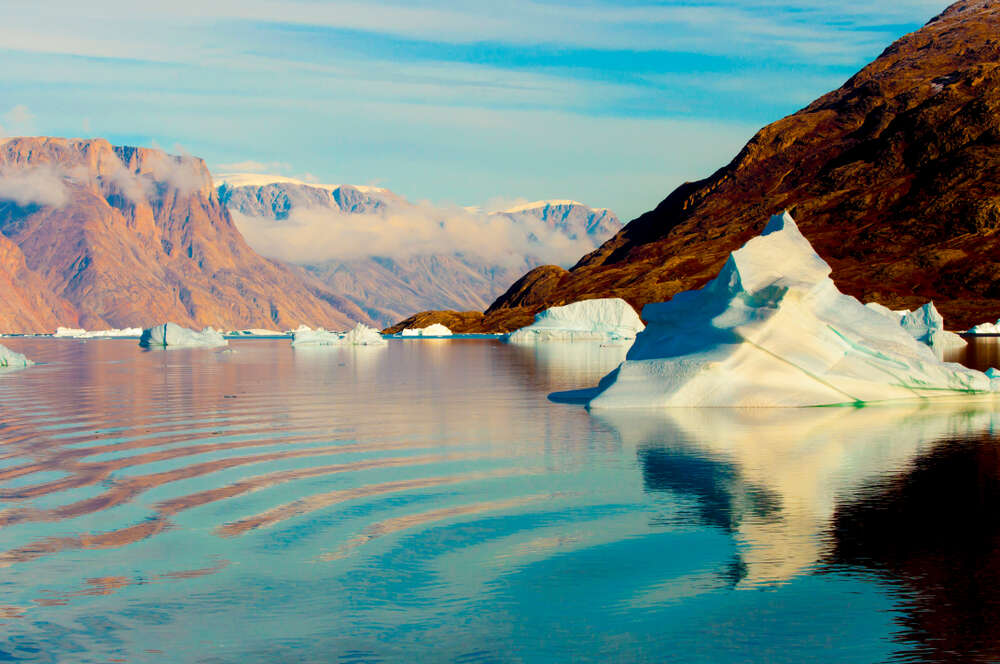 Northern Lights
It can be seen in any northern country. But in eastern Greenland, you can enjoy the brightest and most beautiful northern lights in the world! More than half of the northern lights hunters come to Greenland after visiting other northern countries. Here, in order to catch this beauty, you don't even need to leave the city. Radiance often appears in the capital city of Nuuk, where only 15 thousand people live.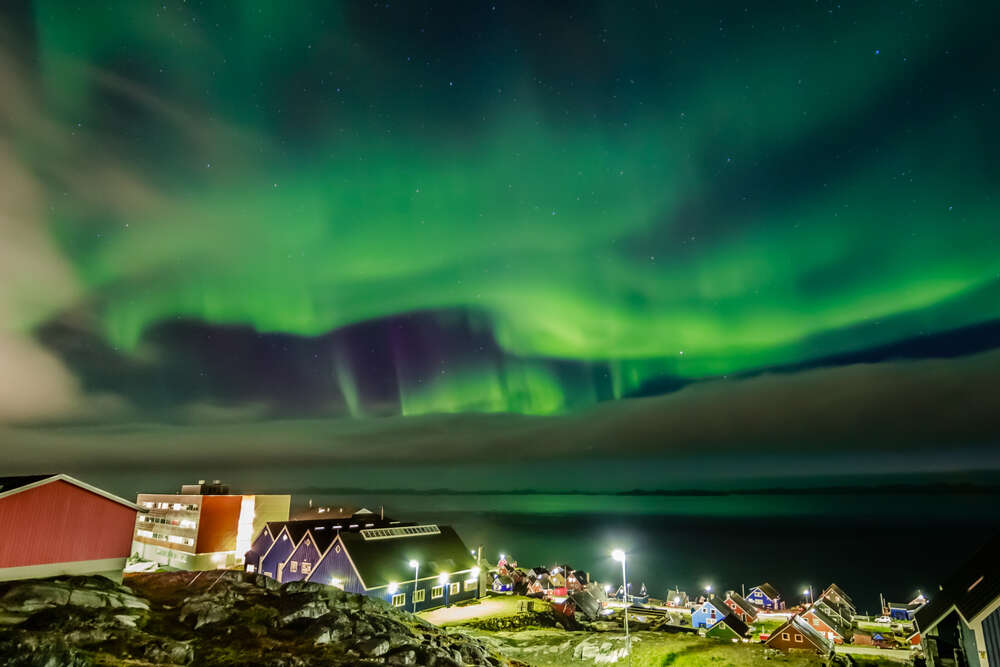 Perhaps it is because of such a number of people and, accordingly, a small amount of light, you can observe the northern lights in Nuuk. And for those who want to see the glow in the wild, there are special boats.
They offer walks in the icy expanses where bears and seals live and you can also see the glow in the sky.
Important: Northern Lights occur between September and April.
Grand Canyon of Greenland
This incredibly beautiful canyon is located in the center of the island and reaches a depth of about 45 m. The deep blue water contrasts very much with the white snow, which makes the canyon seem even deeper. This gorge was formed as a result of melting glaciers and has become home to many animals. It is home to polar wolves, reindeer, arctic foxes and polar bears. And in the coastal waters, you can see walruses, seals, and even bowhead whales. But the main decoration of the fjord is icebergs and hills that will take your breath away.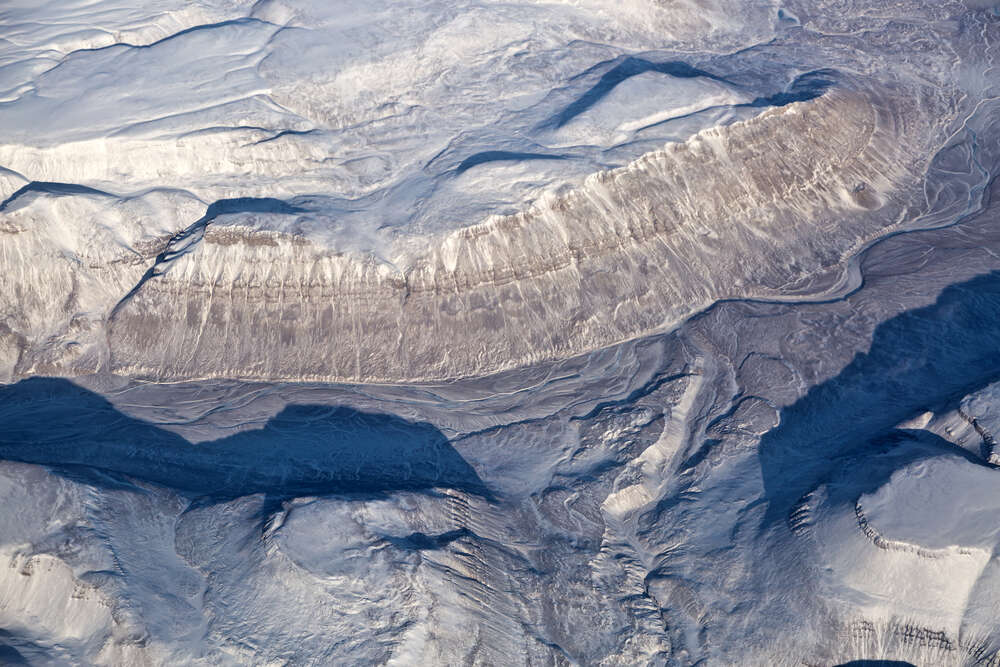 Peary Land
It is a peninsula in northern Greenland with surprisingly little ice. And no, it didn't melt due to global warming. Peary Land has been in this state for almost 8000 years, when the glaciers retreated at the end of the Ice Age. This place is considered to be the world's most extensive ice-free region - it has over 57 thousand square meters. And this is about 700 km from the North Pole! The only area covered with ice is the Hans Tausen Ice Cap in the western part of the peninsula. The ice thickness of this glacier is 344 m.
There are mountains and hills all over Peary Land. The highest point is Wistar Bjerg (1737 m). The polar poppy and the opposite-leaved saxifrage, these world's northernmost flowers, grow near it.
Peary Land is called the polar desert: the level of precipitation is very low here, from 25 to 200 mm of snow falls annually.
Useful tips
Greenland has its own official travel website, where you can plan your trip.
For lovers of skiing, snowboarding and other winter activities, it is best to go there in April, and if you want to enjoy the white nights, go to the island from May to July.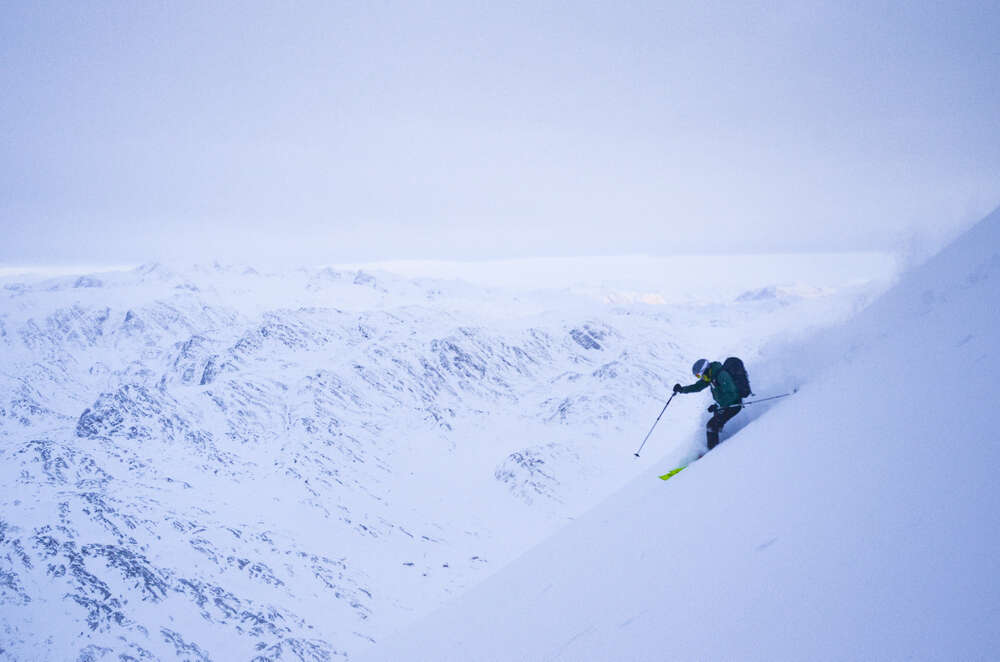 Make sure to take warm clothes with you, even if you are not going to go out of town. Warm, sturdy boots and tight clothing that protects from the wind should be your main companions.
In summer, the sun's radiation is very strong, as the sun shines almost round the clock, so make sure to bring sunglasses, sunscreen and a light scarf to cover your neck.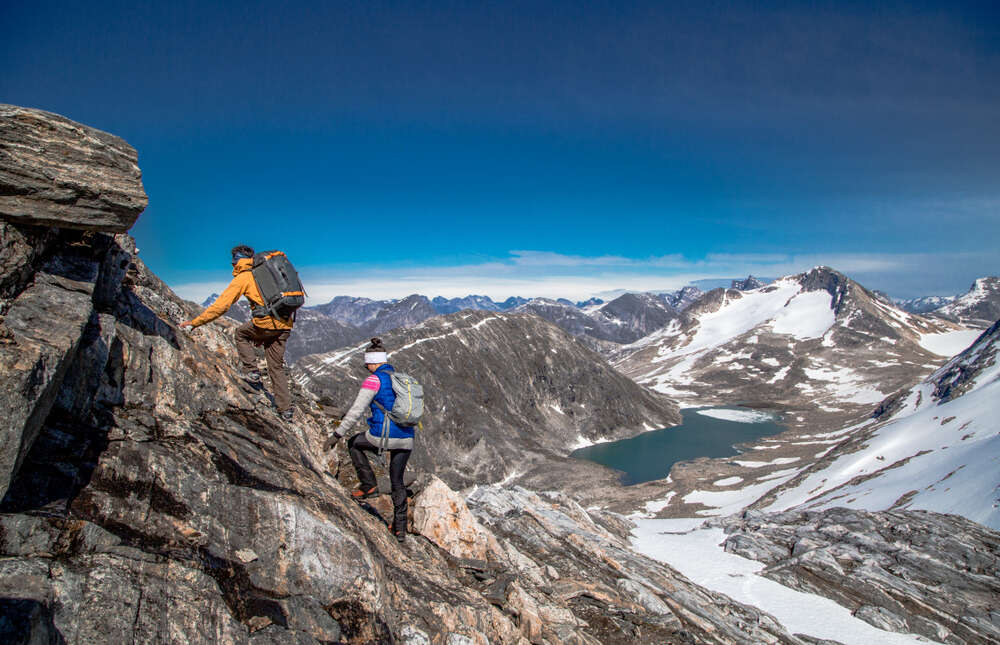 If you still want to go to the tundra zone, then consult with local travel agencies and take equipment suitable for such outings. Make sure to hire a guide through the tundra, stock up on food and water, take maps, walkie-talkies and warn the rescue service or the tour operator about your route, because safety is first in such situations.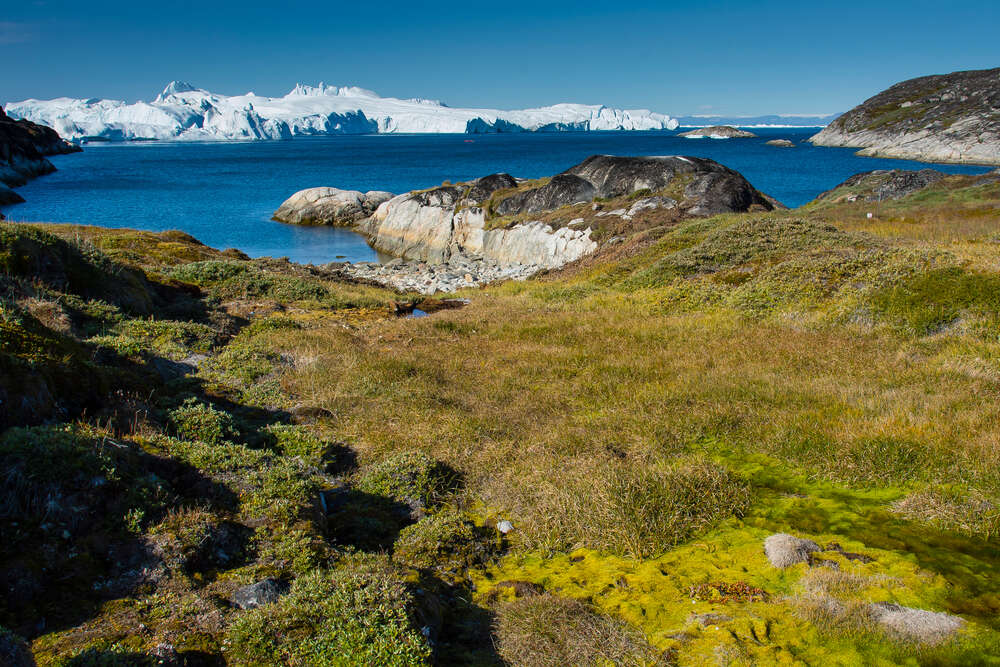 There are limitations for photo lovers. On the territory of Greenland, you need to take UV filters, hoods and special lenses for filming. An important point is that it is quite cold on the island, so the camera needs to be heated. Also buy special lens lubricants that work in cold weather.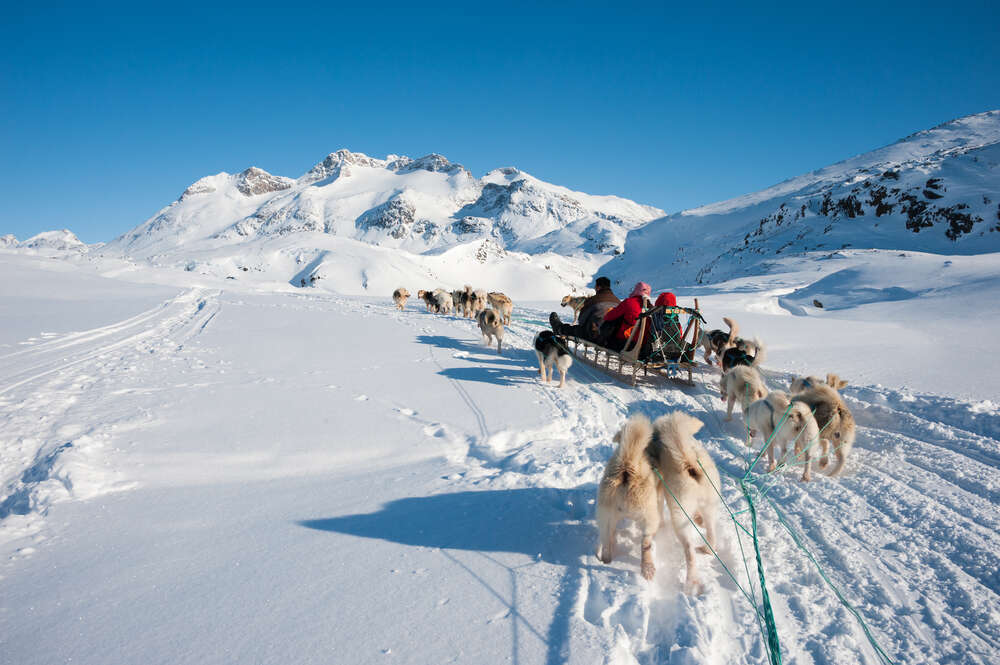 If you are thinking about whether to go to Greenland, then the answer is definitely yes! At the very least, the brightest northern lights are worth it. If you need tickets, contact Travellizy.