Kateryna Buzhynska, a famous Ukrainian singer, assigns five minutes to a trip. Decisions about travels are made spontaneously in her family - she's booking a flight at the last minute in order to fly to a faraway country already the next morning.
In an interview with Travellizy, Buzhynska told about her favorite places on the planet, as well as about the nearest plans for traveling.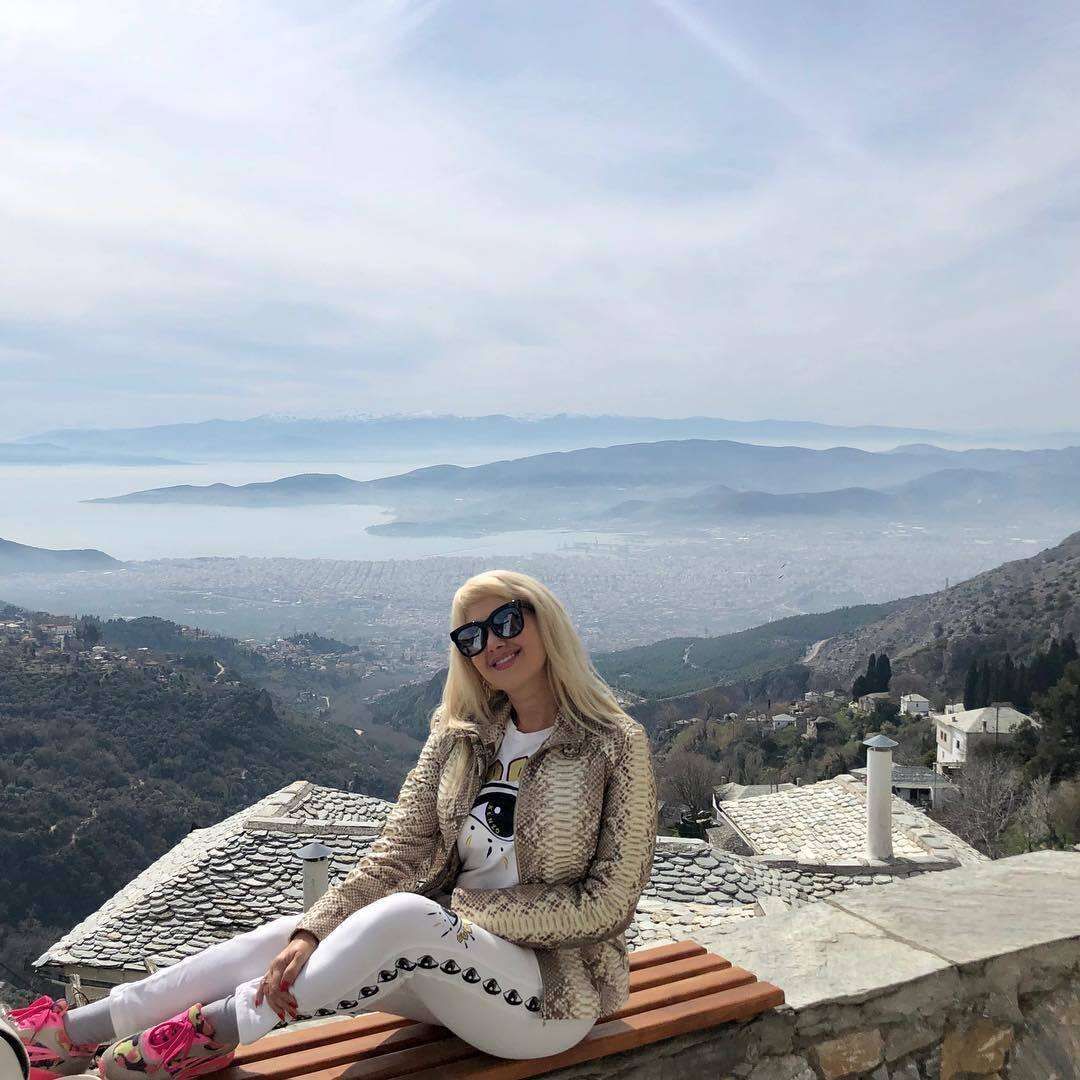 Travellizy: What was your first big trip like?
Kateryna: I can say that my first trip, even the first trip abroad, was Turkey. Moreover, it was not the fanciest place - Antalya. But I was a child and thought that I was in an Eastern fairy tale. A sweet fragrant baklava and the Mediterranean Sea are in my memories. I remembered how for dinner at a restaurant, a huge tuna was cut into small pieces, the carcass seemed three times bigger than I was that time. And then I wondered how a fish could look like meat.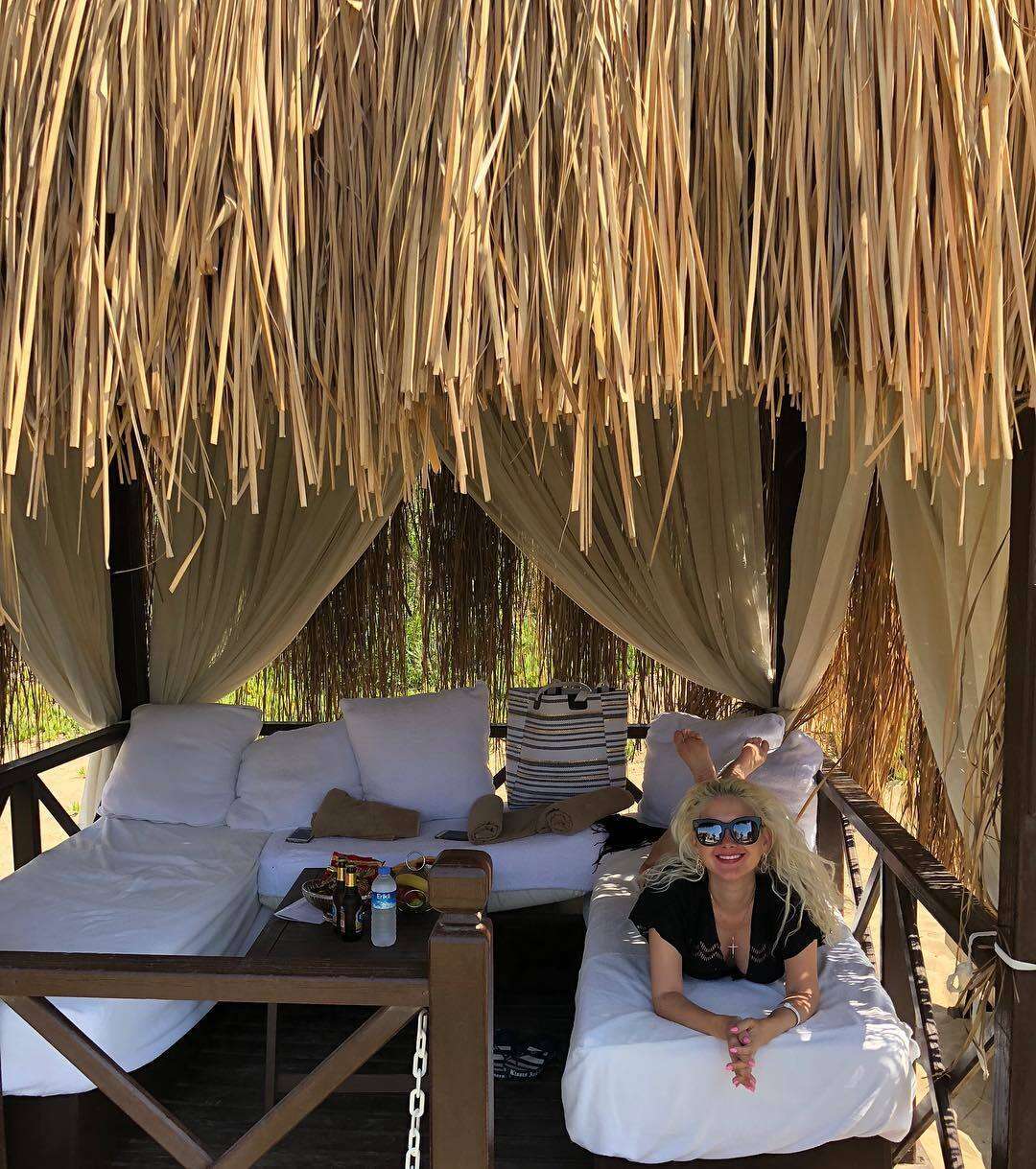 Travellizy: Do you count how many countries you have already visited?
Kateryna:  I've never counted the countries, I've been to. For twenty years, I have traveled almost all of Europe. I used to work, so I can not only be a mother and a wife. Therefore, sometimes I combine rest with performances. As part of a charity solo European tour, the purpose of which was to raise funds for orphans whose parents died in the Anti-Terrorist Operation Zone, I visited Sofia, Budapest, Prague, Vienna, Munich, Milan, Rome, Barcelona, Brussels and Warsaw. The concert hall of Rome was the gorgeous Auditorium del Massimo.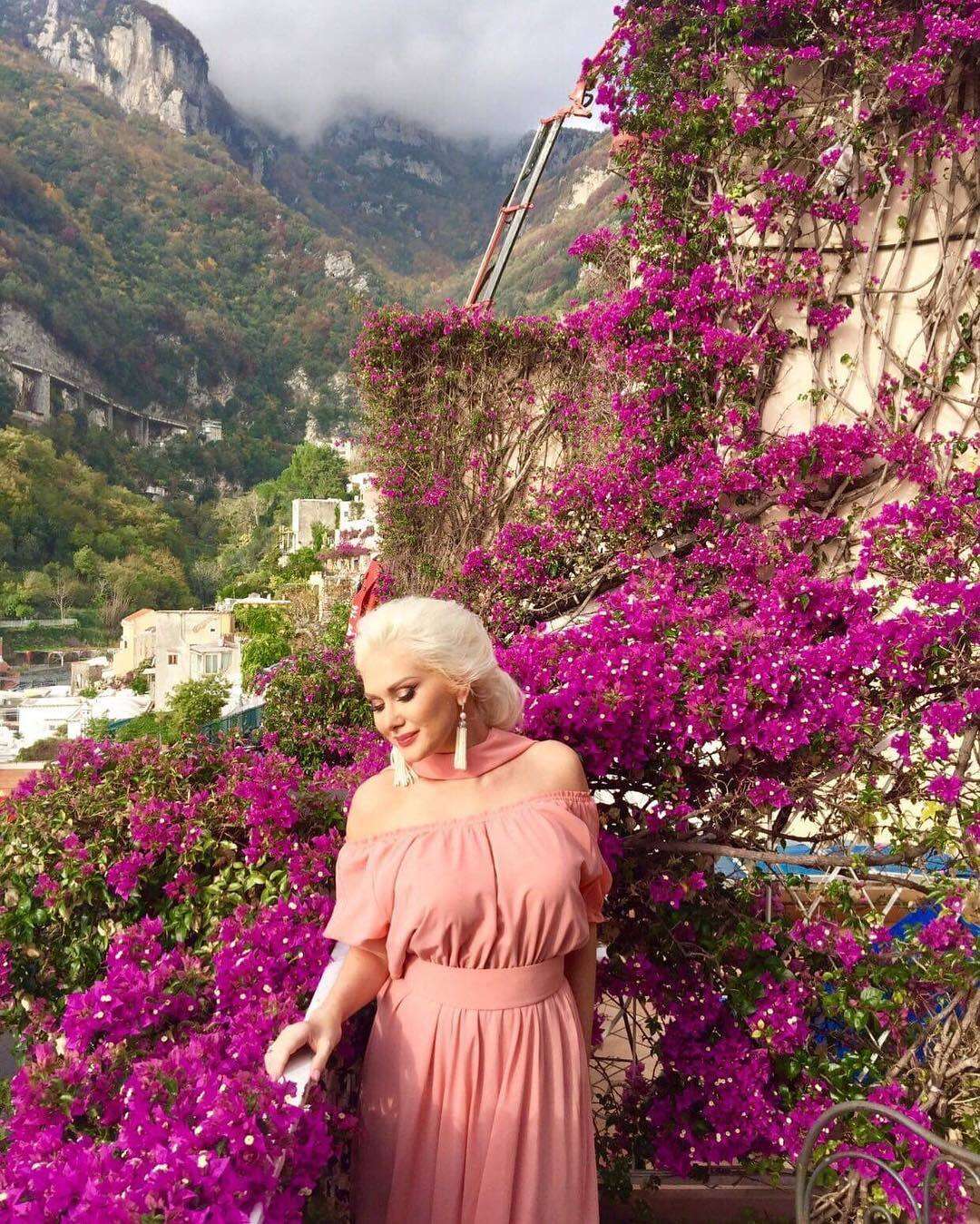 In the Italian town of Caserta on the Amalfi Coast, we stayed in a hotel once, and there was a stunning view from its windows. And then, I told my husband that I would like to shoot a clip in this place. My dream came true a few years later, when I stopped nearby with a solo concert.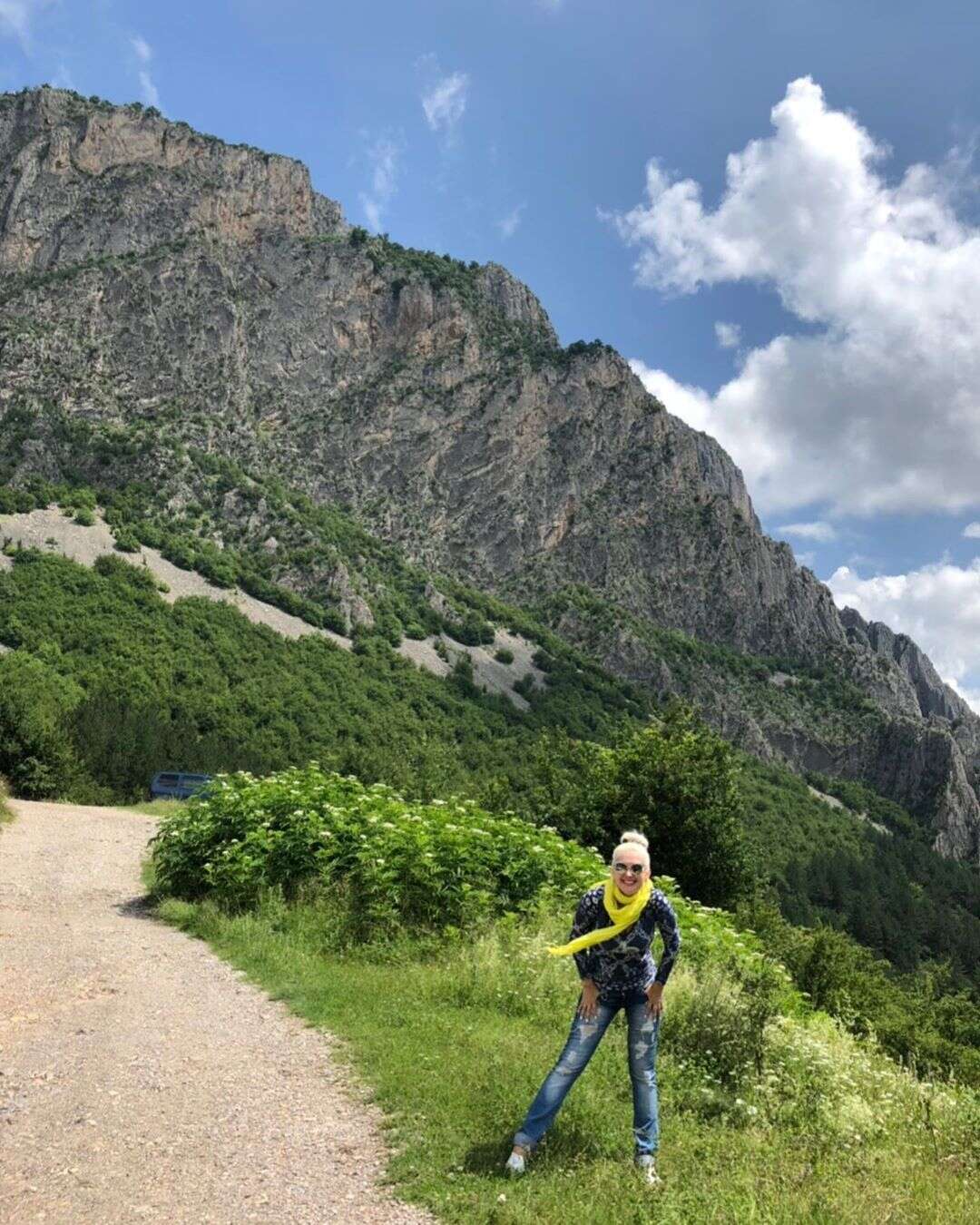 I love Bulgaria. It is European and not too expensive at the same time. But this is not the Black Sea that must be visited, but mountainous areas. For example, the mineral resort Devin. It is located 200 km from Sofia, far away in the mountains. Very few people know about this place. You can drive there only by serpentine, and then, you find yourself literally under the clouds - as if in Switzerland.
READ ALSO: Paris for Free. How to Enjoy the French Capital without Spending a Lot of Money
Another amazing place is the Seven Rila Lakes. You need to climb the mountain of Rila seven kilometers up. You're walking, and eagles are soaring above you - it feels like you are flying. Always when I see such miraculous wonders, which are amazing places created by God, I want to sing.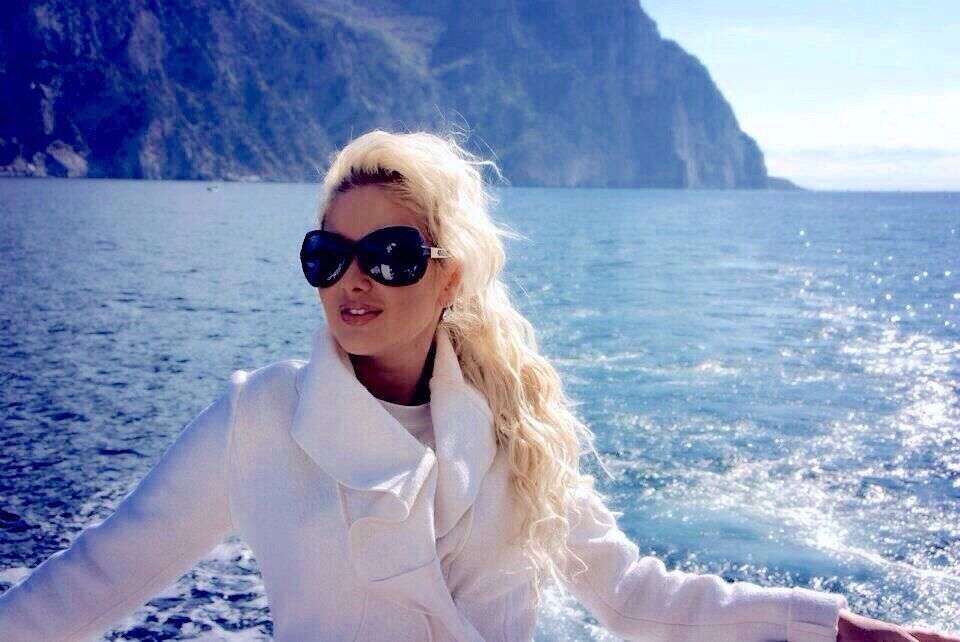 I've been to France, Spain, Belgium, Croatia. You know, you need to open the map to remember where we've not been. But wait, even without a map, I remembered - Albania. Despite the fact that we live in two countries - in Ukraine and Bulgaria (and Albania is not so far), we have not got there yet. They have bad roads.
Travellizy: Do you like car trips?
Kateryna: My husband and I like traveling in a car together. We visited Greece last month. We were in the city of Volos, located on the coast of the Pagasitikos Gulf of the Aegean Sea. By the way, the legend of the Argonauts who sailed after the Golden Fleece originates from this place. We wanted to get to the island of Skopelos, it is considered to be the most green and picturesque island of Greece, but it didn't work out. I think, we will get there for sure in the near future.
One of my favorite places in Greece is Thassos. From Sofia, we literally get there in five hours. In fact, if you choose between the Bulgarian Black Sea coast and the Aegean coast in Greece, I would prefer the second one. We also love the Mediterranean Sea, a special place for me is Chalkidiki. The three "fingers" of the peninsula (the Greeks call them "legs") are beautiful in their own way.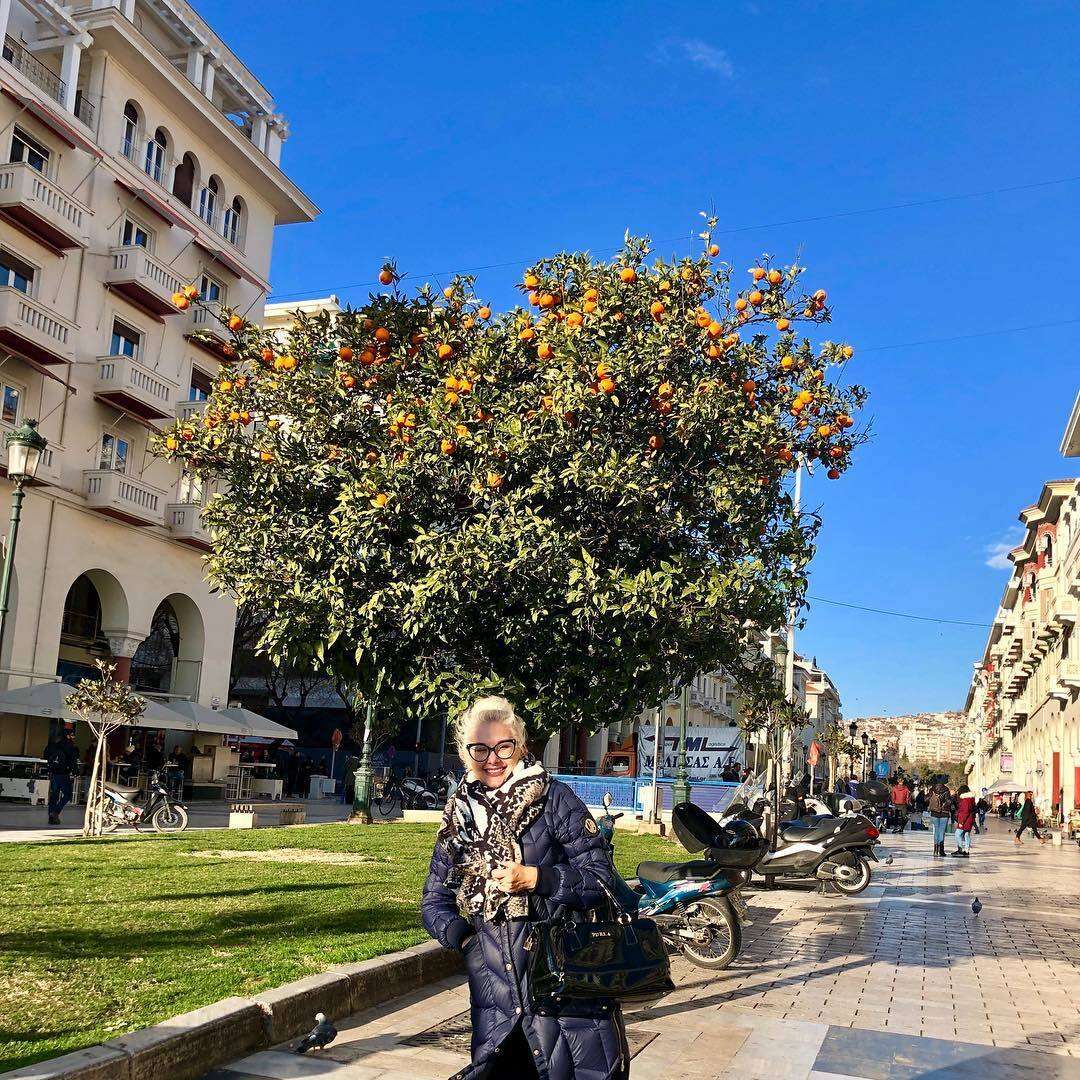 Very positive emotions are associated with Thessaloniki. By the way, in Greece, food is very tasty everywhere, but my favorite dish is traditional Greek Tzatziki Salad. And I recommend to visit an interesting Greek town in the Italian style - Parga.
I've been to Vienna, but this is not my city. In my opinion, it has cold energy. But I love Budapest. We also visited Prague many times and Brno. In Slovakia, I love to visit thermal springs. In Switzerland, we climbed the Jungfrau, one of the most famous mountain peaks. And Bern is a stunning city, where a TV-show "Eagle and Tails" was filmed. We love this place for antique wooden bridges.
Travellizy: And if we are talking about long-haul flights?
Kateryna: I would recommend the Dominican Republic. We have already traveled there three times, and every time we are delighted with it: the ocean is incredible in shades, delicious fruits and good people. Joy and love are in the air. On the one hand, you find yourself in a festive atmosphere, and at the same time, the nature is amazing, calm and safe there.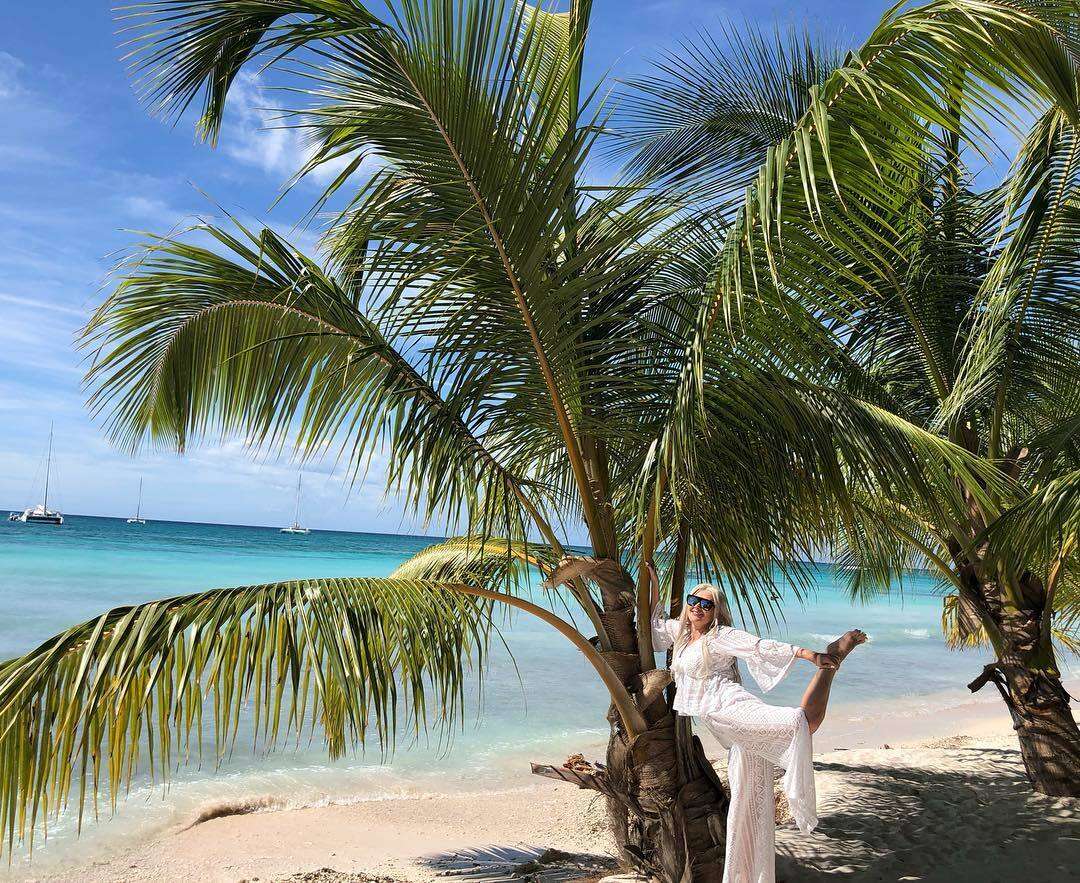 About 20 years ago, we visited Thailand. That time, this country inspired, shook and turned my mind - without exaggeration. You swim in the pool, and a hummingbird flies over you. Now, of course, there is nothing like this. Flora and fauna has changed, poorer because of the huge number of tourists who not always watch their manners.
READ ALSO: 24 Hours in Rome: Must-See in the Eternal City in One Day
Oddly enough, I love Egypt. I've been to the Savoy hotel more than 15 times, I am well acquainted with its owner, and I've repeatedly performed in SoHo. A dry climate suits me, I adore the Red Sea. But I also see, that it loses its beauty with time. There is no such amount of fauna, and corals are completely different, unfortunately, because tourists feed fish with bread. And the corals just die.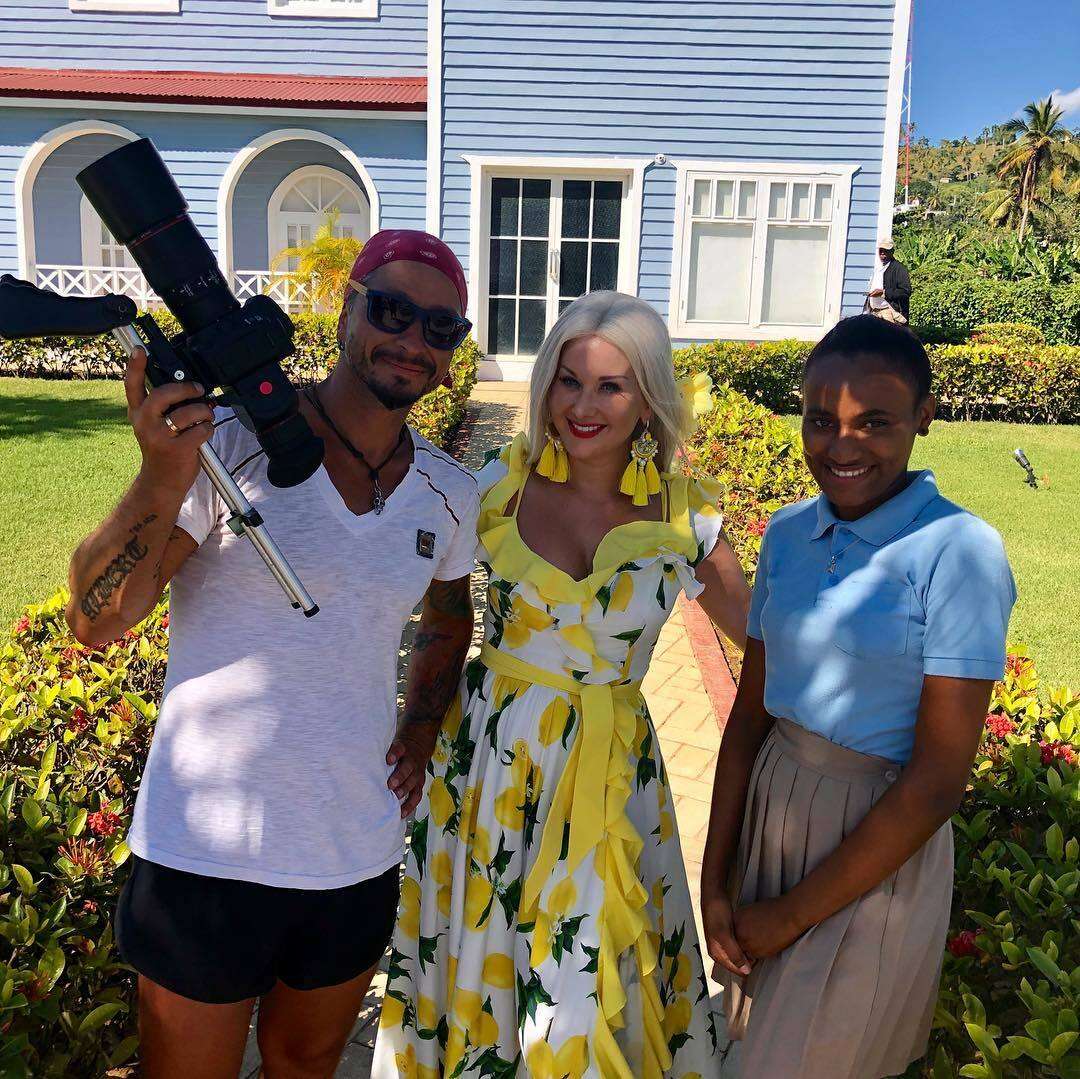 In the Dominican Republic, we were on the island of Saona. This is the island where the Bounty ad was shot. We did a new video shoot, and then just enjoyed this wonderful place, got starfish from the bottom of the Caribbean. The water is just incredible here, and the sand is so white. If we talk about the price-quality ratio, I recommend the Dominican Republic.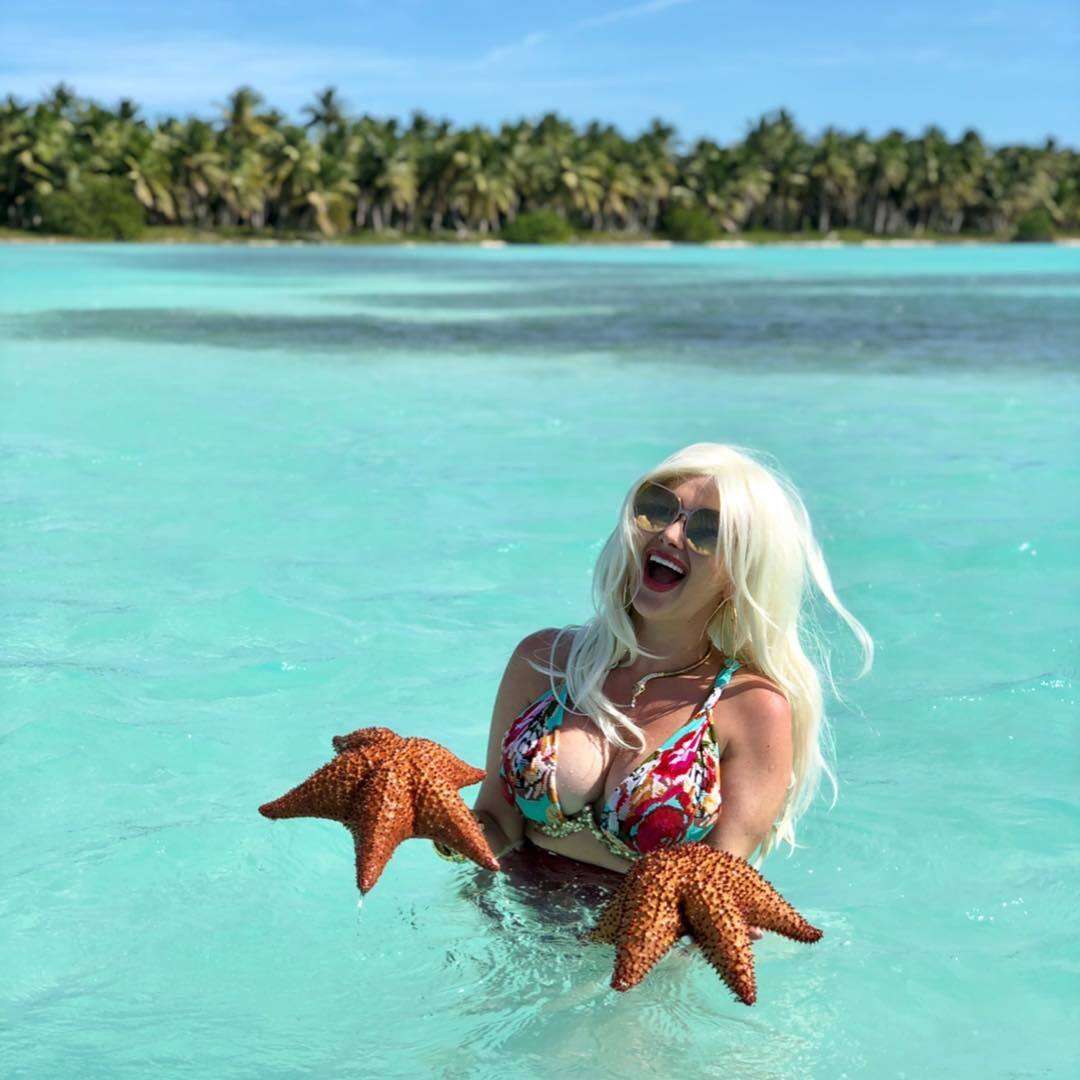 Travellizy: We wonder where you spent your honeymoon?
Kateryna: We spent our honeymoon in the Maldives. It was an insanely expensive hotel, my husband gave me a gift, and then accidentally he happened to mention how much this holiday cost. Before that I was in the most expensive hotels in Dubai and Turkey, but this trip was the most memorable in my entire life.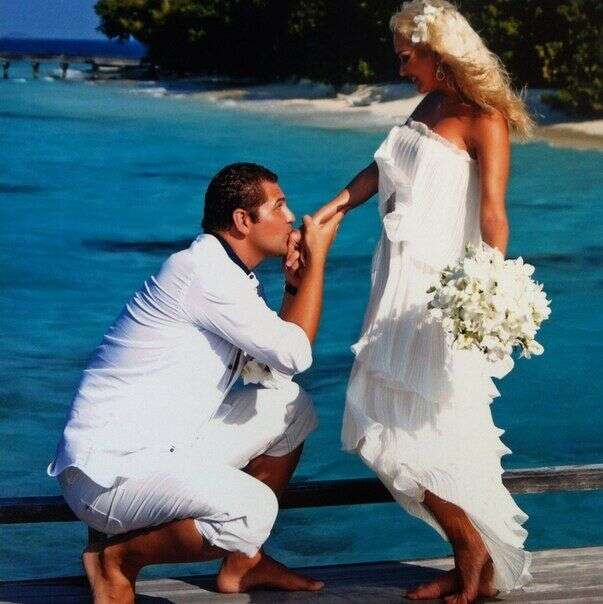 If we talk about the island of Zars, then it means green mountains and water of the same color as the Maldives and the same white sand. This is the Greek Maldives for me.
READ ALSO: Tulip Festival: the symbol of Istanbul comes alive in April
I really like Spain. I am a gourmet, I love to eat. I like the Spanish temper, I sing in Spanish, we love to attend the flamenco show. By the way, we have never seen a bullfight, and actually, we don't want to.
Travellizy: What things are always in your bag? Is there a set of minimum things that you will definitely take on a trip?
Kateryna: I'm getting ready on a trip very fast! I make sure to put comfortable shoes into my bag, preferably two pairs, warmer and easier. A large scarf - it is almost like a blanket, and it can be folded as you like. I make sure that I have antiseptic for hands, lip gloss, sunscreen in my bag. I have always a first-aid kit. If we fly in the summer, then it is a cap, swimsuits, comfortable shorts, a few t-shirts, a dress is fancier. I try not to take a lot of things.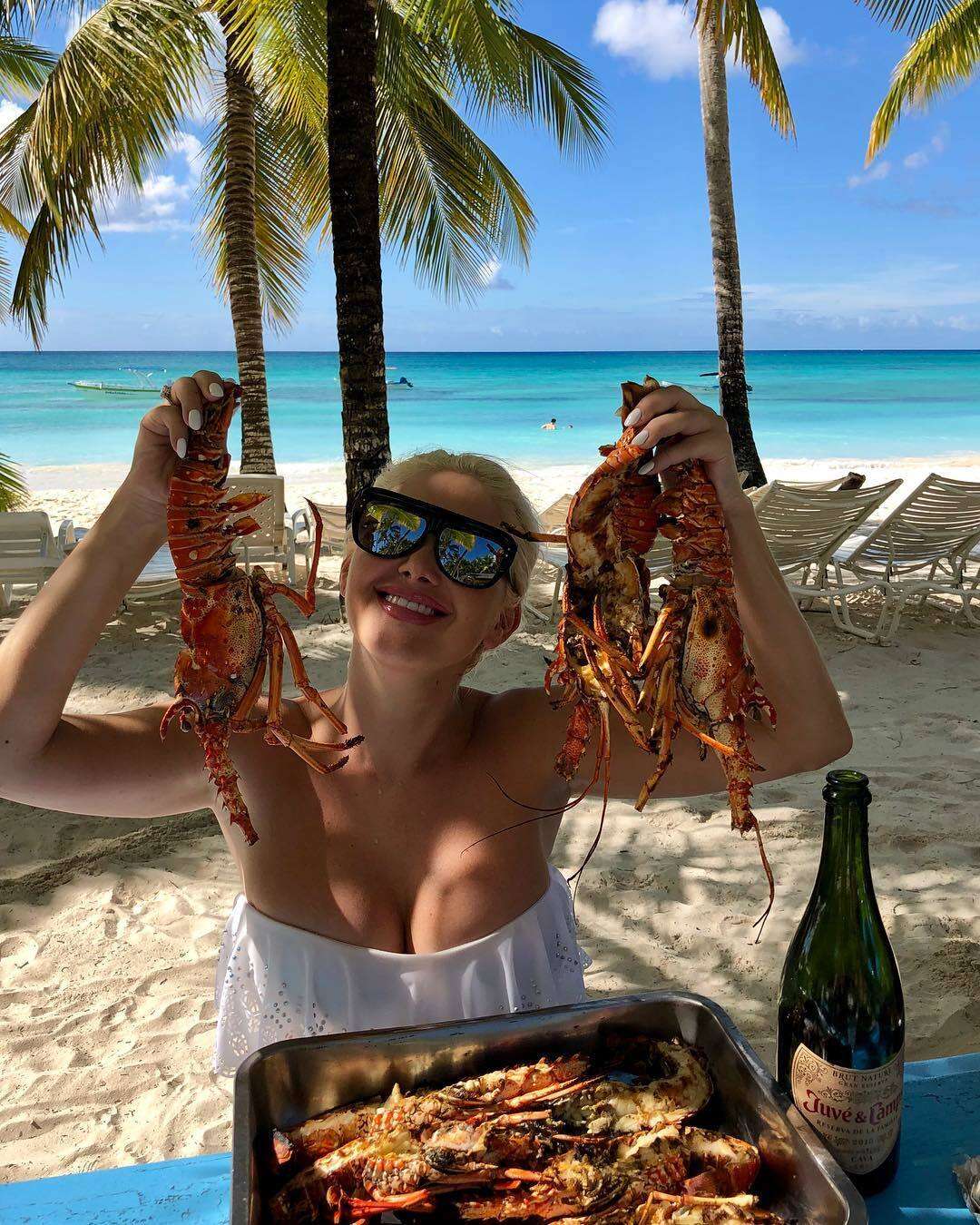 A thing, that I must have, is a Chlorophyllipt oil solution. With this remedy, I lubricate the nasal mucosa to combat viruses. I still have two medical masks with me, and I use them if I see people who have cold. Once in Switzerland, my husband and I rode the subway with a company of Chinese. They constantly sneezed, coughed, and after three days, we fell sick for a whole month with a severe form of the flu.
Travellizy: What countries do you dream to visit in the near future?
Kateryna: I would like to visit Gibraltar. My other dream is the city of Bari in the south of Italy. I want to go to the basilica, where the relics of St. Nicholas are kept. Also, I plan to visit the Portuguese island of Madeira. Tenerife is interesting, although many people try to discourage me from visiting it. But when it comes to travel, I am ready for the most daring experiments.