When you walk the uneven cobblestone roads in Italy, you fall into another world.  The history, the architecture, the enchanting romantic accents of the Italian speakers- so many things that will delight our senses, but we can't forget to mention the Italian street food.  It's the land of high fashion, some of the most amazing places to visit in the world like the Colosseum, the Leaning Tower of Pisa or Vatican City.  When you are there, you need to experience all that the Italians have to offer when they cook.  Though the pizza and pasta are amazing, that's not all they've perfected.  There is a whole world of Italian street food that most people don't realize exists.  We've put together a list for you. Take some of our suggestions below.  You will not be disappointed.
Arancini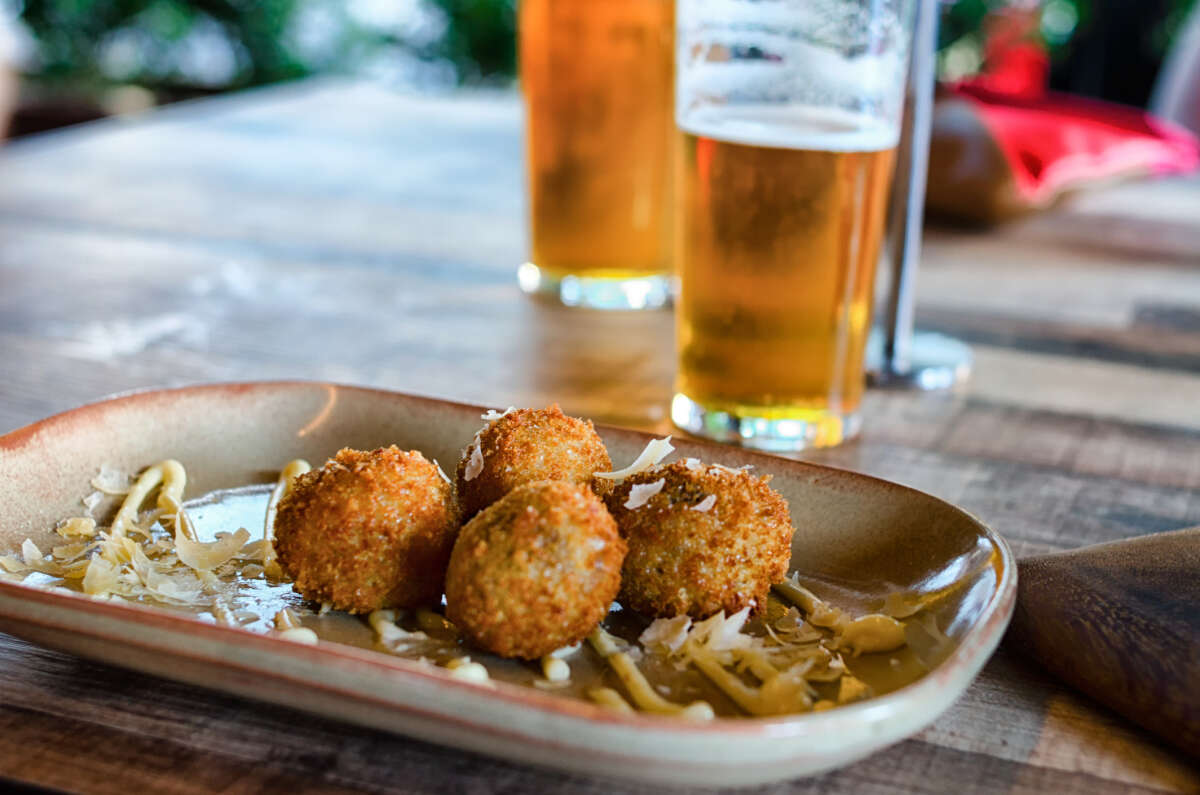 This might be one of our favourites.  These are little-stuffed pieces of heaven.  Made with minced meat, tomato sauce, mozzarella and coated with breadcrumbs. They are then deep fried a golden brown and served for your intense pleasure.  Their name means "little oranges" and they hail from Sicily.  
Olive all'Ascolana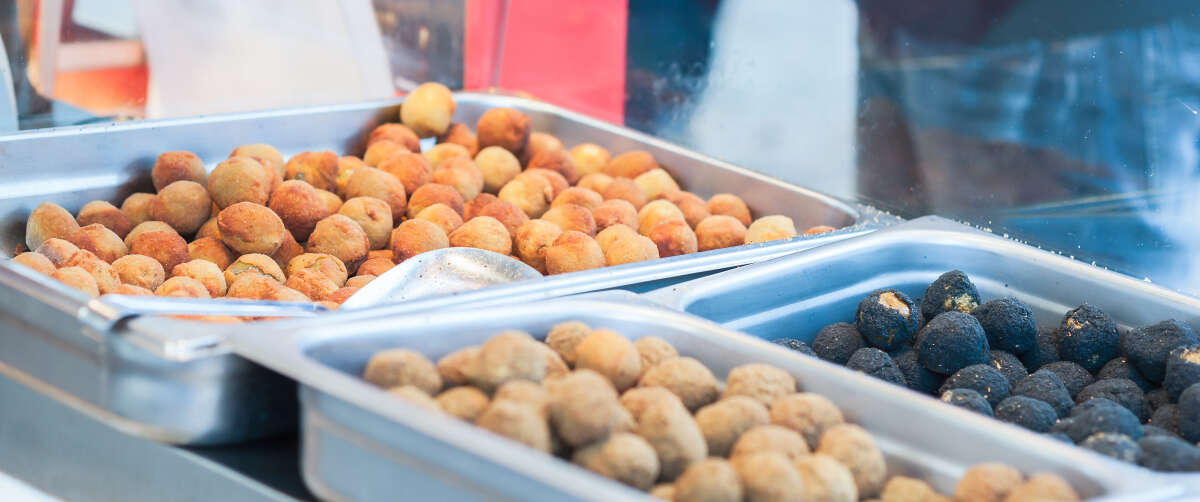 As the name suggests, this is an olive based treasure.  It is originally from the ancient city of Ascoli Piceno near the east coast of Italy. Olive all'Ascolana are stuffed with ground spiced meat and breaded.  These are usually a crowd, appetizer favourite.  They are usually served on special occasions or when special people come to visit. 
Porchetta Romana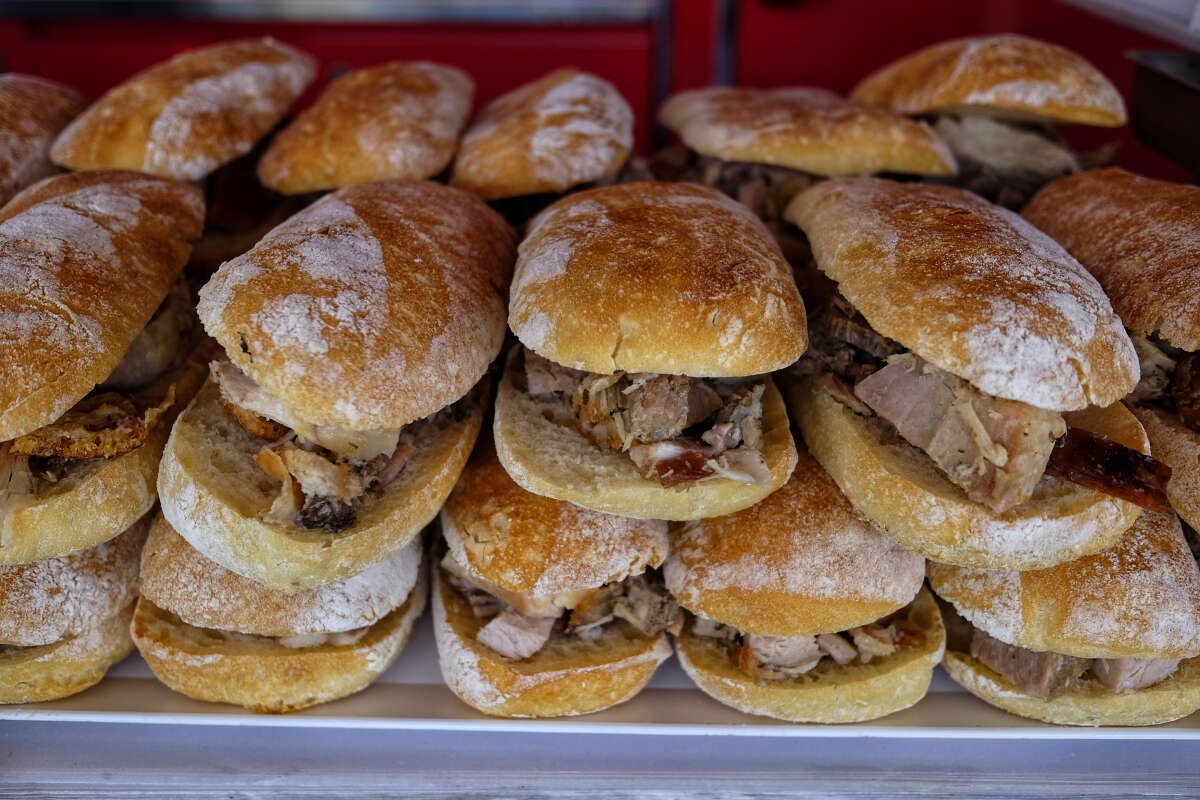 Originally from Ariccia, which is south-east of Rome,  Porchetta Romana is stuff pork with garlic, rosemary, fennel,  and then skillfully cooked over a wood-burning spit for an entire 8-12 hours.  This means almost takes someone crafted in an old, passed down art.  The meat is moist and succulent and drips juice when you cut into it.  These are a hugely popular street food.  A thick cut slice is placed on a thick piece of fresh bread and they are eaten together.  If you see some of this, stop what you are doing and get some.  You will thank us later. 
Cuoppo Napoletano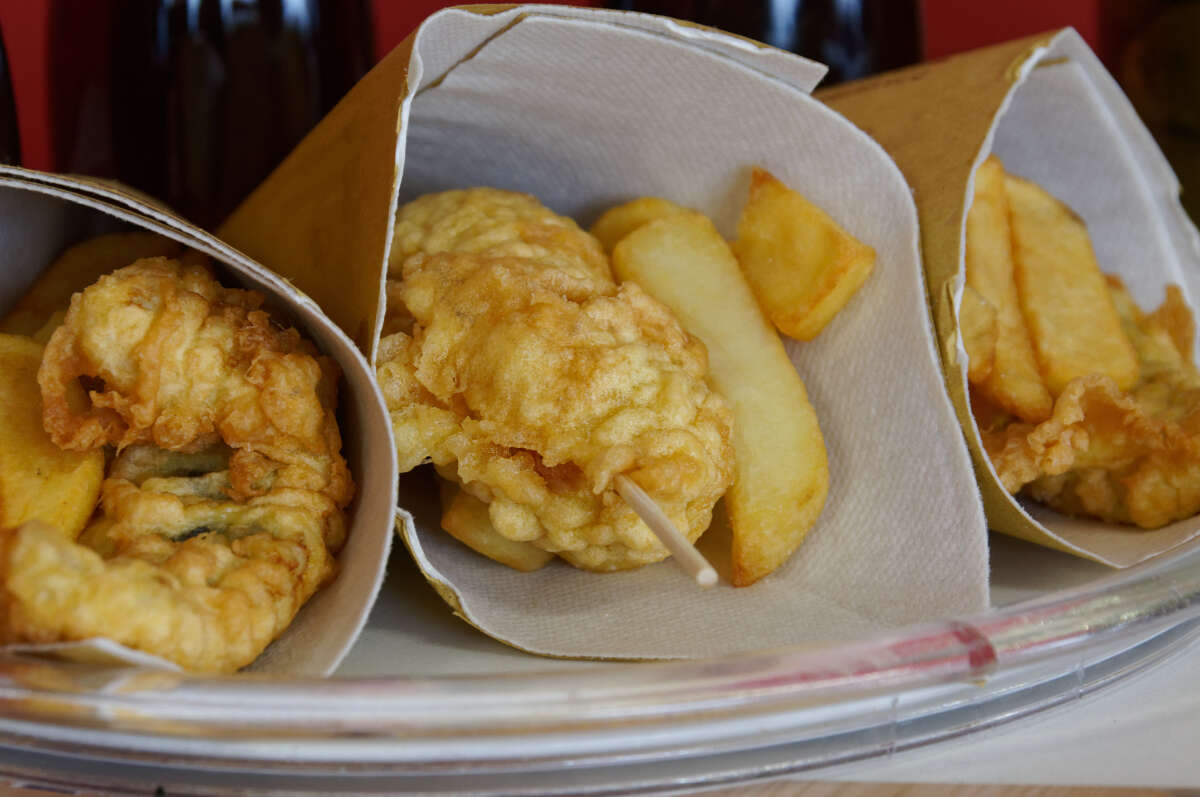 Cuoppo Napoletano is originally from Naples and makes for great street food  It is made from fried seafood, potatoes, mini stuffed dough balls, croquettes, mozzarella, aubergines with a hint of secret herbs and spices.  Sometimes the same thing is offered with meat instead of seafood, but seafood is more popular and is a cult classic.  This is served in a fun little paper cone so that you can continue on your way with your relaxing stroll and enjoy your treat before you stop for gelato. 
Lampredotto
Hear us out before you say you don't want any.  This dish is actually made from the inner stomach of a cow.  Before you stop reading though- trust us, you'll wonder why this was kept a secret all this time.  It's slowly cooked in a tomato broth with fresh herbs, served in a bread roll and called panino con lampredotto. It's actually quite a delicacy that originated in Florence.  
Pani ca meusa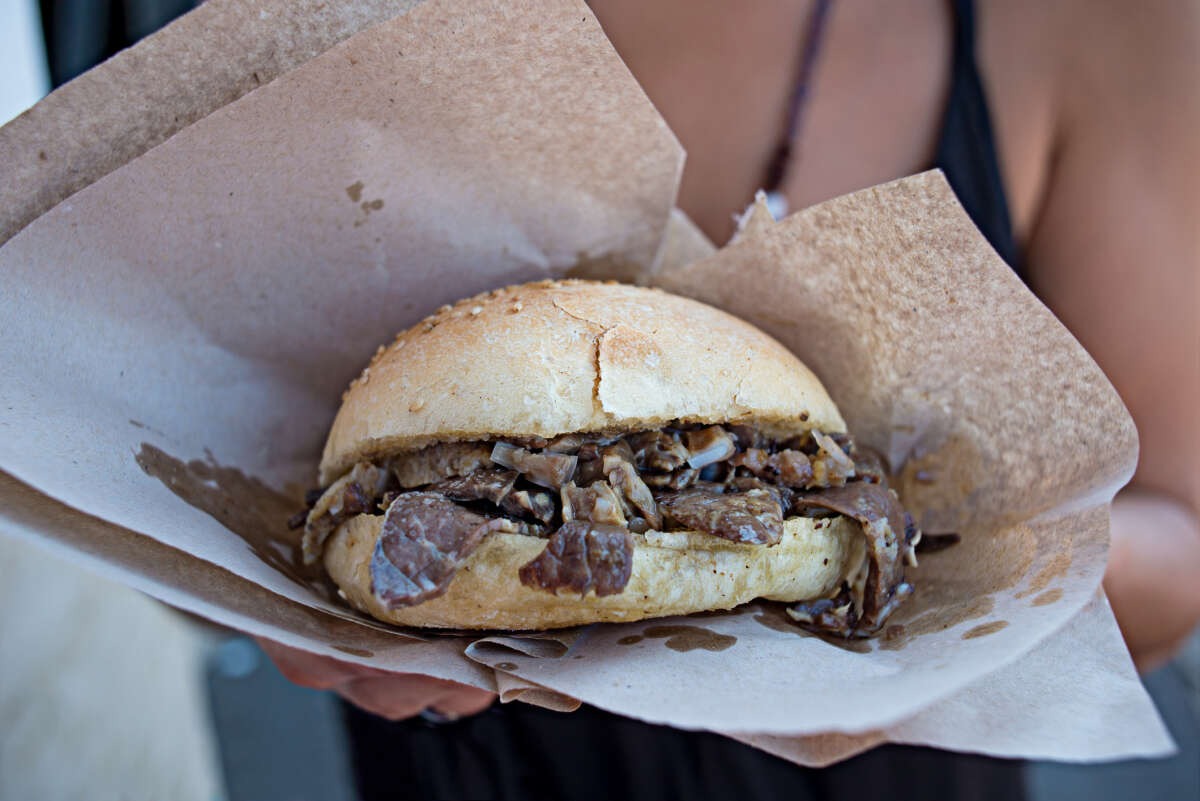 Remember how we won't lead you astray?  This is another one of those, hear us out.  Pani ca meusa is translated as 'bread with spleen' and is made from veal's spleen and lungs slowly boiled and finished off by being fried in lard.  It is often served with ricotta cheese served in a sandwich and originally from Sicily.
Pizza al taglio
We were totally not going to let you leave Italy without some killer pizza.  Originally from Rome, pizza al taglio is rectangular shaped, so easy to pack and eat on the streets.  It is often sold by weight and like any pizzas, come with just about everything imaginable as a topping choice. In Italy, the Italians do a better job of topping a pizza.  They go all out and include ground truffles, any type of cheese, aubergines, potatoes, sun-dried tomatoes, asparagus besides the more traditional toppings.
Sgagliozze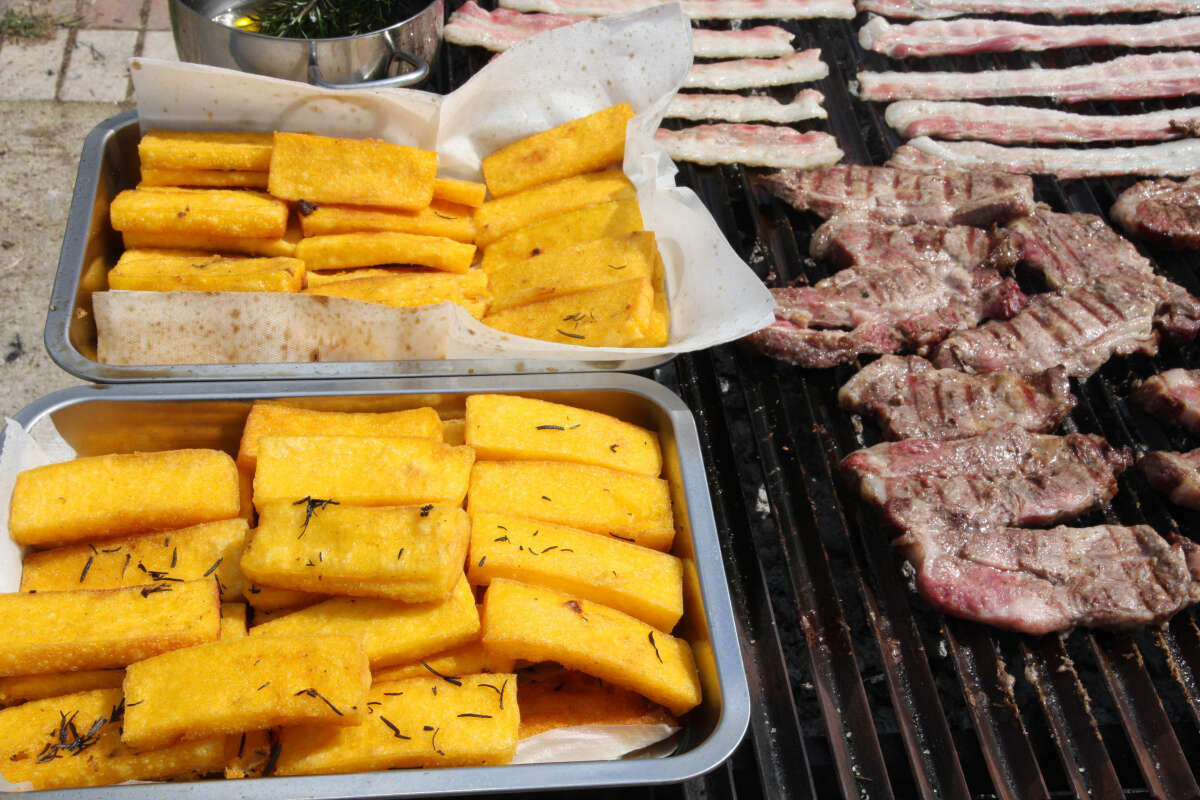 This delicacy is fried polenta fritters served with salt.  It was named after a woman who was fondly known as 'Maria of Sgagliozze' for her delicious dish and originally from Puglia.  Sgagliozze is sold all across Italy and is a favourite for a quick and easy meal.  
Folpetti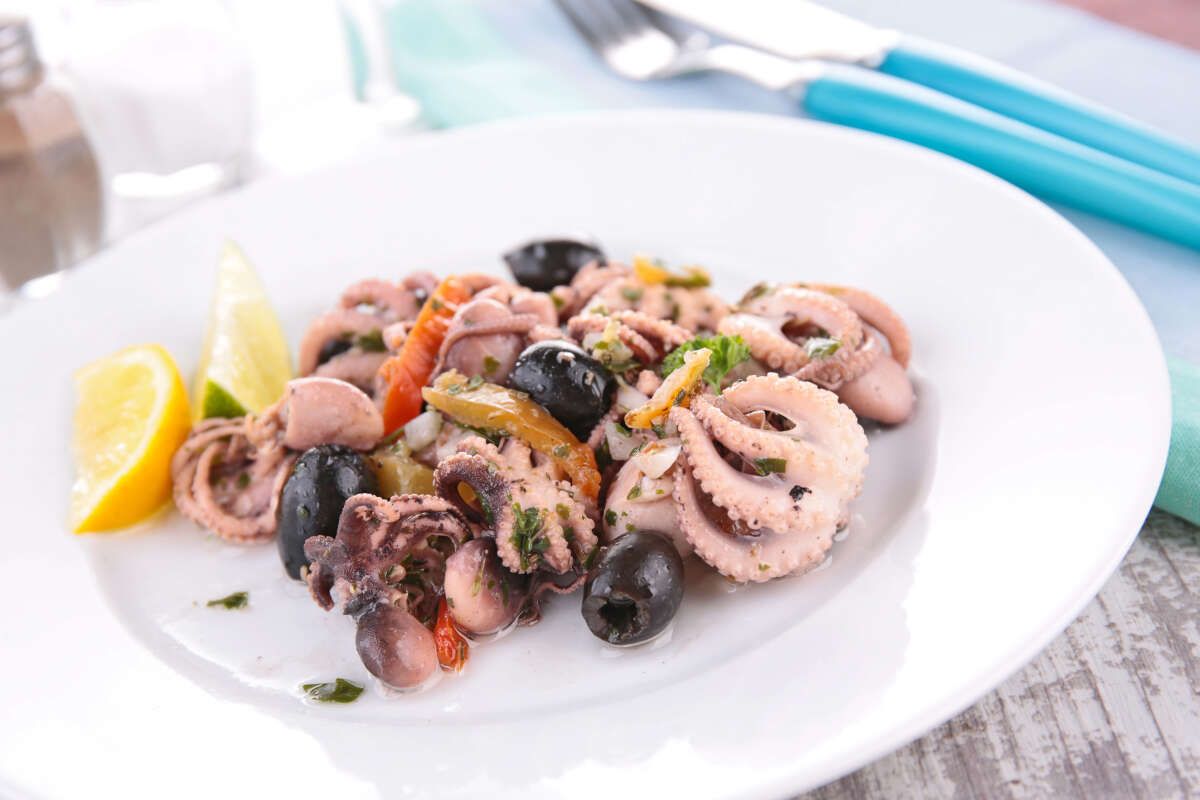 This is originally from Venice and is delicious.  They take salt water boiled calamari and serve it with parsley sauce, lemon juice and flat leaf parsley.  The Italians certainly have figured out how to make everything taste ridiculously delicious. Even for those who aren't big seafood fans, this one with worth trying.  Every bite seems to melt in your mouth and you can't help but go back for more. 
Trapizzino
This street dish is a relatively new meal invented in 2008.  It is a pizza filled with chicken or oxtail and peppers.  It is very simple, originally from Rome, invented by Stefano Callegari, a celebrity chef, Trapizzino has captured the interest of Italians across the country and can be found in any town or city.
Panelle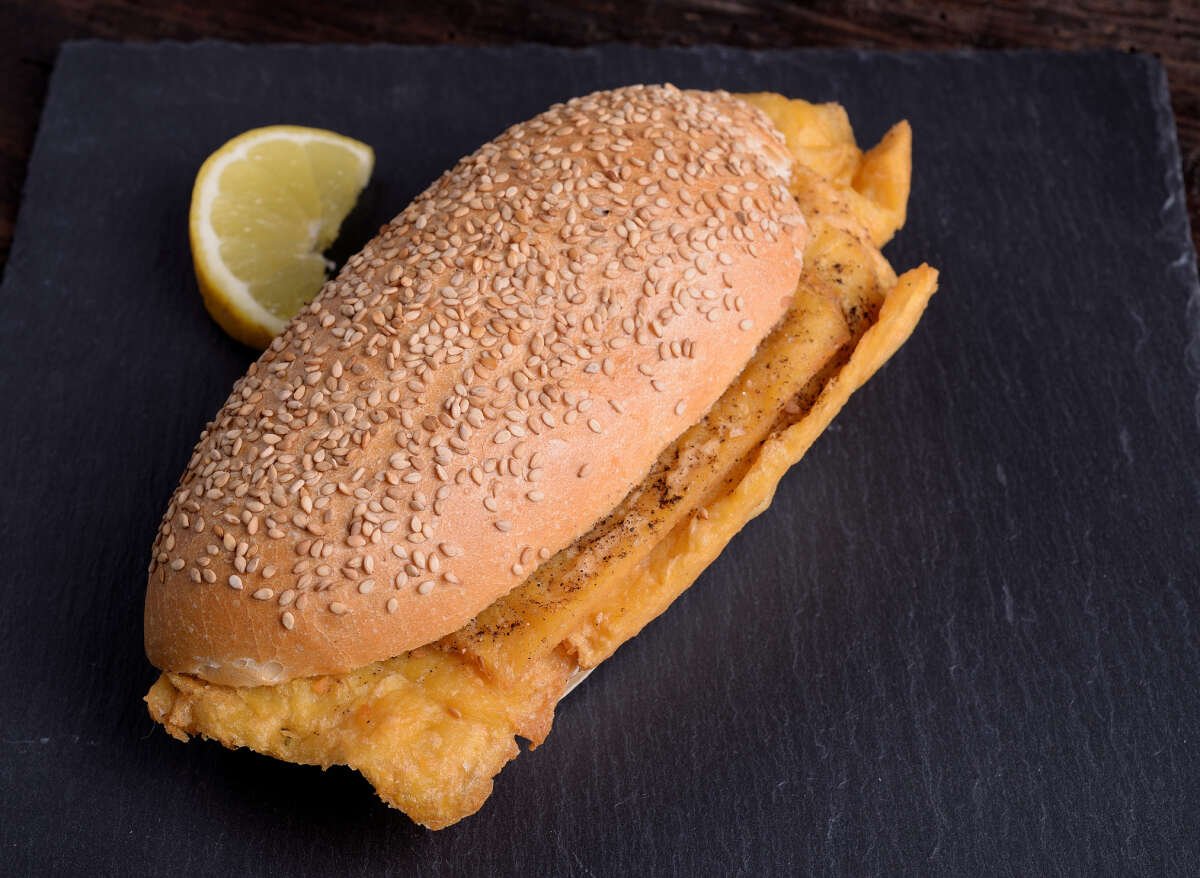 Traditionally knowns as a pauper's dish, panelle is a simple unassuming dish made from fried polenta and chickpeas as fritters and eaten in a bun or between thick freshly cut bread as a sandwich.  
Polpette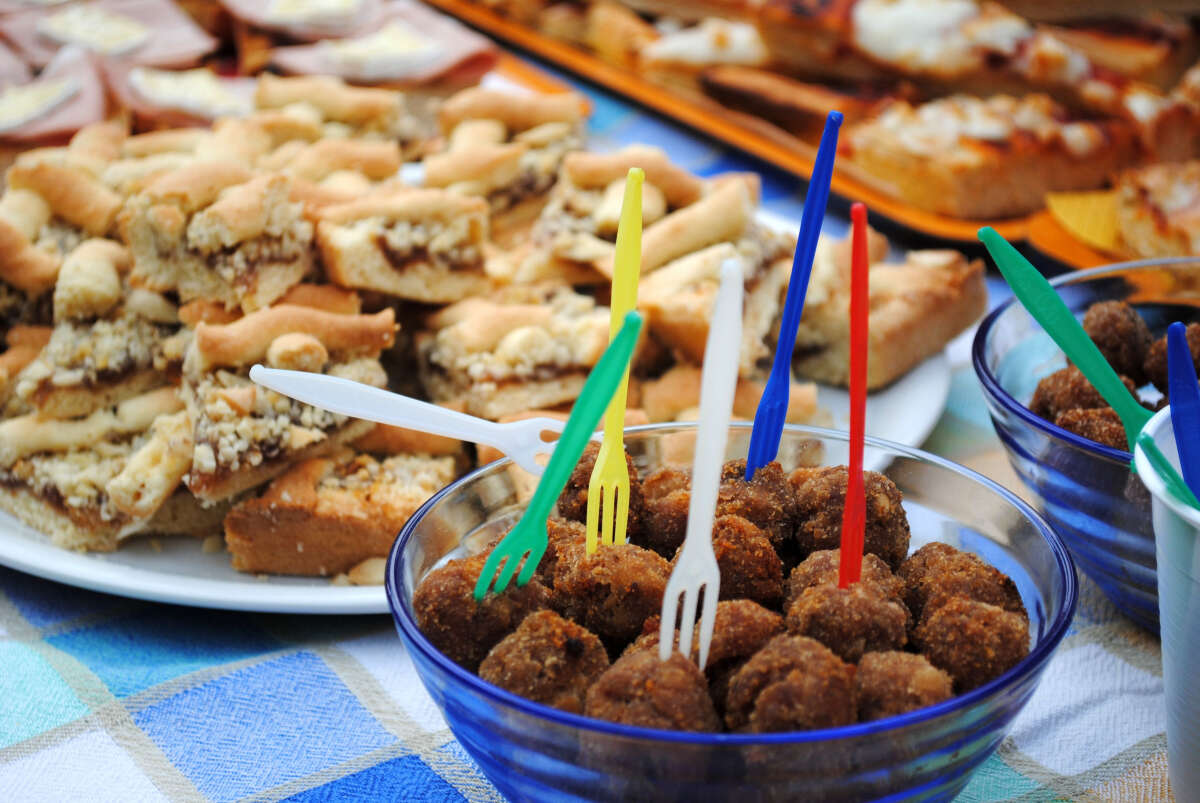 This dish is originally from Venice. This is tasty beef and pork meatballs that have a juicy bite and unique flavour.  They are made into balls that have been mixed with mozzarella and then coated in breadcrumbs and fried golden brown.  These are soooo good.  You can pop them in your mouth with your fingers or choose to use the little sticks that are provided.  Either way, you're gonna want them in your mouth.  
Rest assured, we haven't covered all of the foods that are offered along the streets of Italy.  There are plenty of desserts and sweet pastries that we haven't covered that may be an article for another day.  Just know when you are in Italy you will never go hungry.  Between fine wines, fresh artesian bread and a delicious array of cheeses, there are plenty of food options available that could keep any visitor entertained while visiting.  Part of the fun is being about to search out new and delicious dishes to try.  This is a great guide to get you going, but don't let your adventure stop here.