The countries of Central Asia are now called the "New East" in the media, and tourist flows are growing every year. It is quite possible that in a few years, crowds of foreigners will be in Bishkek and Tashkent, on the Charyn Canyon and Issyk-Kul Lake, but now this part of the world can be seen relatively calmly and for little money. And among all the countries of Central Asia, it is the country at the foot of the Tian Shan Mountains, Kyrgyzstan, that stands out with its unique color, which is definitely worth evaluating, Travellizy Team believes so.
Roses and Soda: Bishkek
You do not need to expect any special colour from the capital of Kyrgyzstan, but you may not call this city boring. There are many parks in it, and in the summer, roses of all shades of red bloom in the flower beds, and a pleasant coolness spreads near the fountains. On Ala-Too Square, you can buy delicious ice cream, sit in the shade of a tree in Oak Park and watch the life of the locals. Central Chui Avenue is best suited for leisurely walks.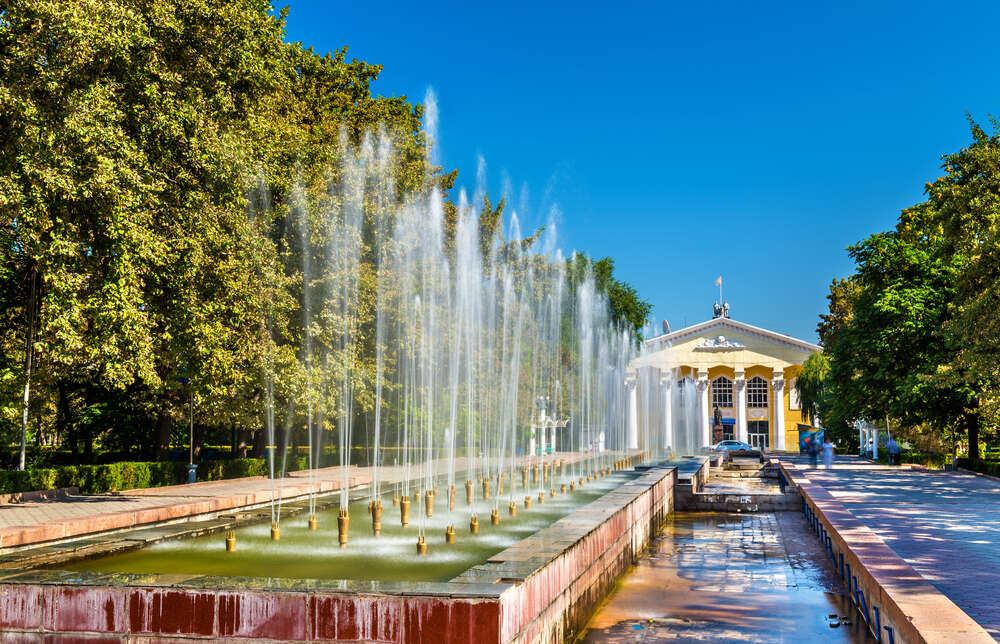 Be careful in the bazaars of Bishkek; here, when you see machines with soda, an acute nostalgia attack can occur. Here you can try the famous Kyrgyz Maksym, a drink in sour milk and wheat, ayran or tan. And of course, buy souvenirs, such as felt caps or cute rugs with applique.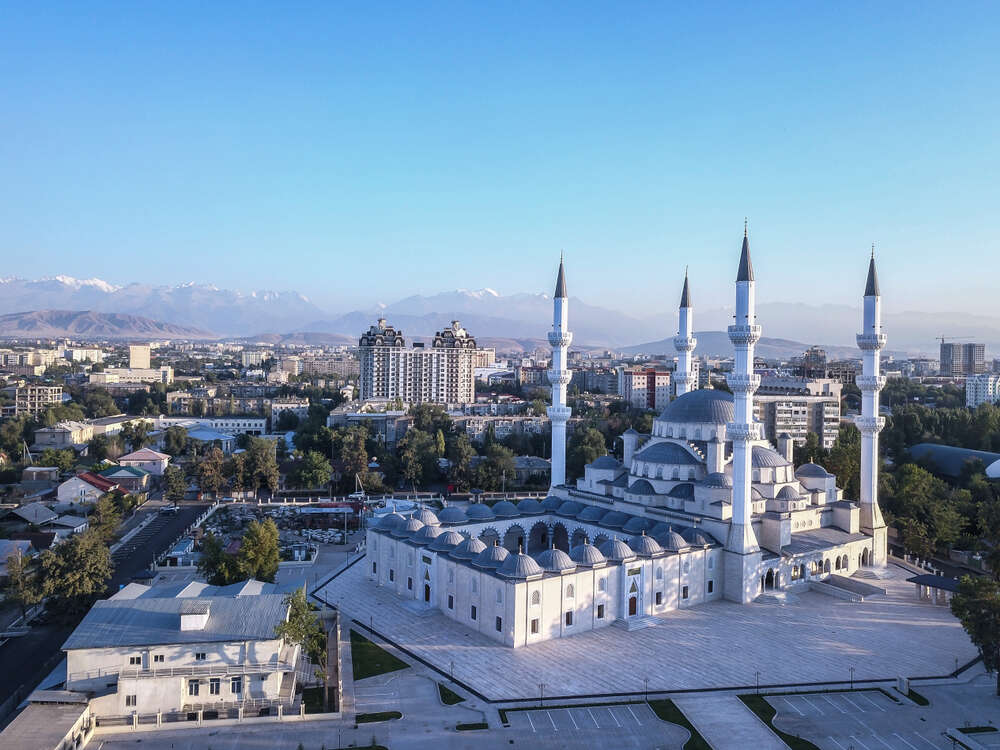 If you are looking for traditional Kyrgyz carpets, visit the National Museum of Fine Arts named after Gapar Aitiev with original paintings on felt. As for architectural beauties of the capital of Kyrgyzstan, you should go to the Central Mosque, which stands on Zhibek Zholu Avenue and deserves attention. It was built in the image of a mosque in Ankara, and craftsmen from Turkey were engaged in painting.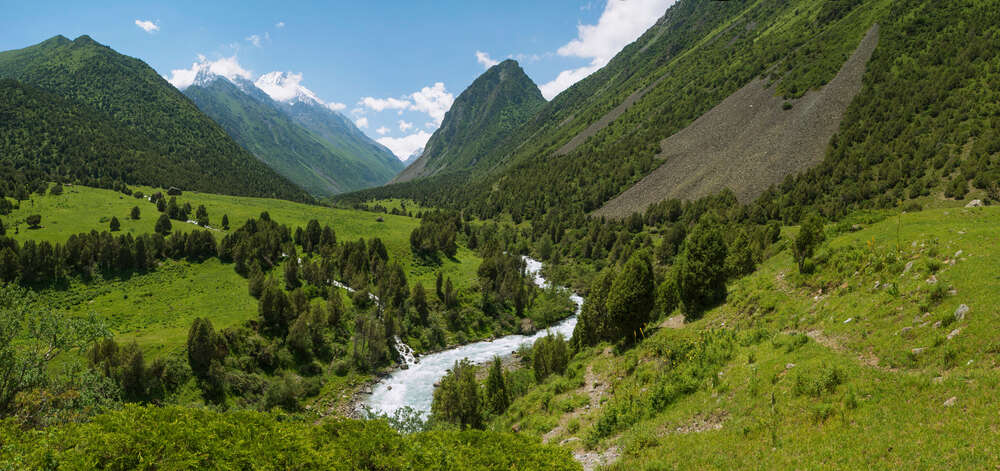 If you have time and desire, then you can go to the mountains for half a day right from Bishkek. Closest to the capital is the Alamedin gorge with thermal springs. A little further, there is the ZIL ski resort with low-skiing slopes and all the necessary equipment for rent.
Mountain Climbing for Everyone: Ala Archa
Kyrgyzstan is famous for its mountains, and in order to go on a track here, it is not at all necessary to go somewhere towards the border with Tajikistan. You can drive just an hour away from the capital and end up in the Ala Archa gorge, "colourful juniper" in the local Kyrgyz language. If you are here in the summer, you can not only wander along the paths among spruces of the Tien Shan, but also take a swim in the refreshing mountain river.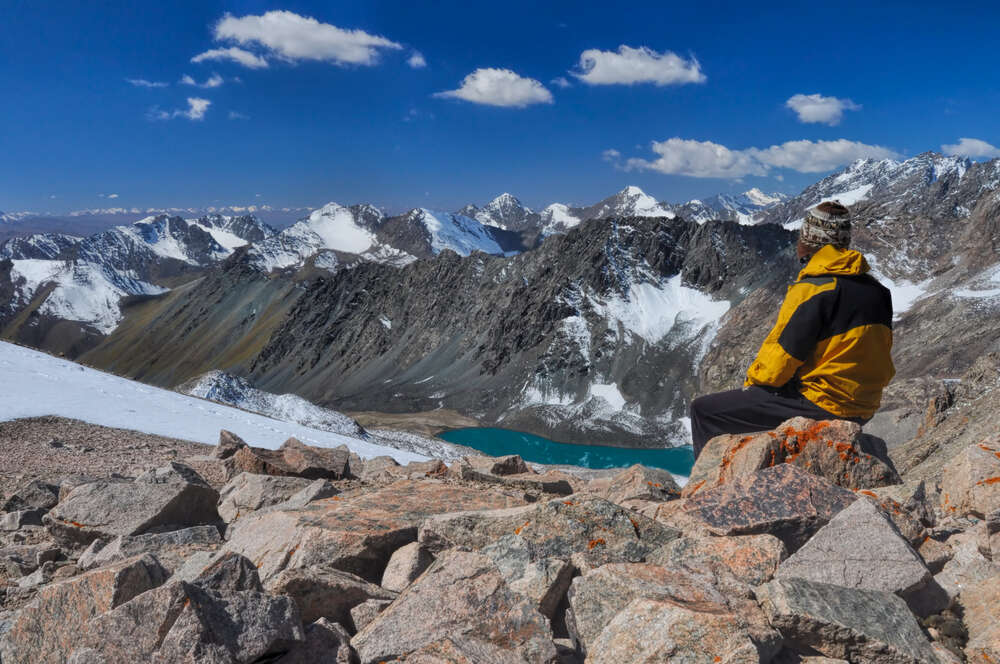 Ala Archa is a paradise for beginner climbers. In the gorge, there is a mountain climbing camp of the same name, where you can take a program to learn safe climbing. Programs are designed for 7 or 12 days, experienced climbers will teach you, and as a pleasant bonus, you get dizzying views outside the window and delicious Kyrgyz cuisine for breakfast, lunch and dinner. And the appetite works up very quickly in such places.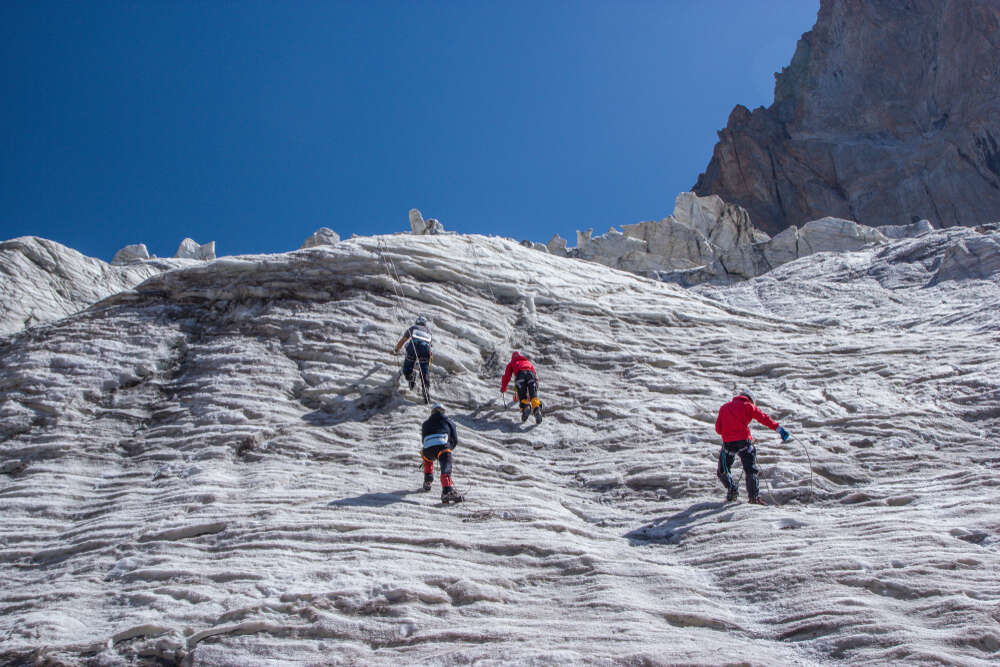 Shuttle taxis No. 265 depart to the gorge departing from the Osh Bazaar of Bishkek. One-way fare is 0.5 Euro.
Silk Road Heritage: Osh
The city of Osh is hidden in the mountains in southern Kyrgyzstan, it will take 12-13 hours to get to it from Bishkek along the steep serpentines, which themselves are considered to be a tourist attraction. Periodically, the route runs at an altitude of 3000 meters above sea level and winds, so that you should definitely stock up on medications for motion sickness. In the city itself, time seems to stand still, in Osh streets and markets, you can easily travel back in your mind to those times when caravans of merchants passed through the city. If the capital seemed too fresh and globalized to you, then you will definitely like Osh.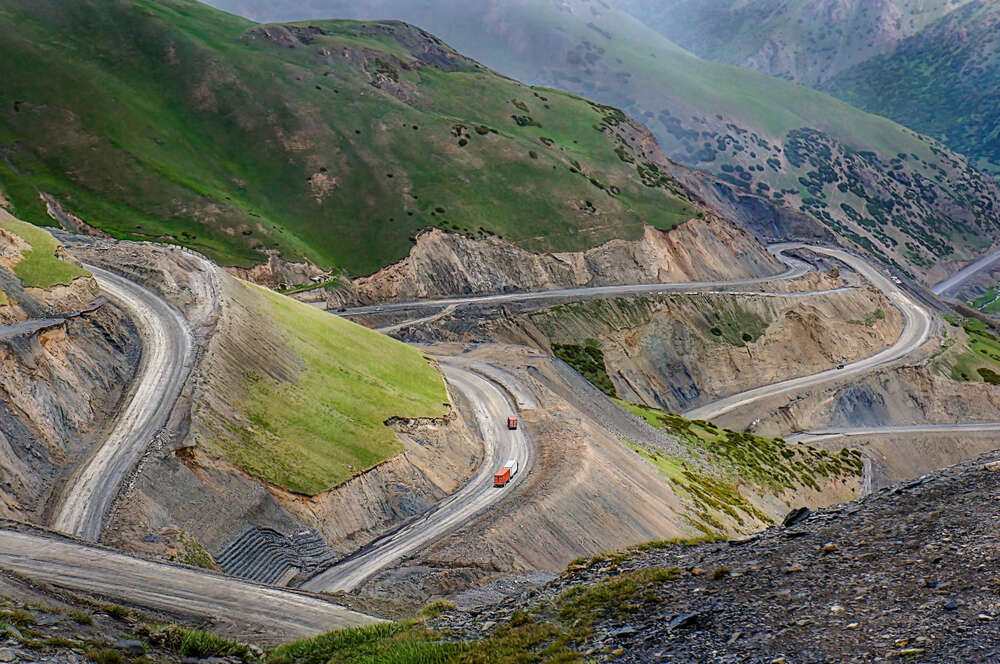 The phrase is banal, but the main attraction of Osh is the city itself. Make sure to bargain in the Jayma Bazaar (which is, by the way, 2000 years old) for a melon or a kilogram of aromatic spices.
Take a walk in the old mahallas, residential areas where everyone you meet will greet each other warmly, and anyone can invite you for tea.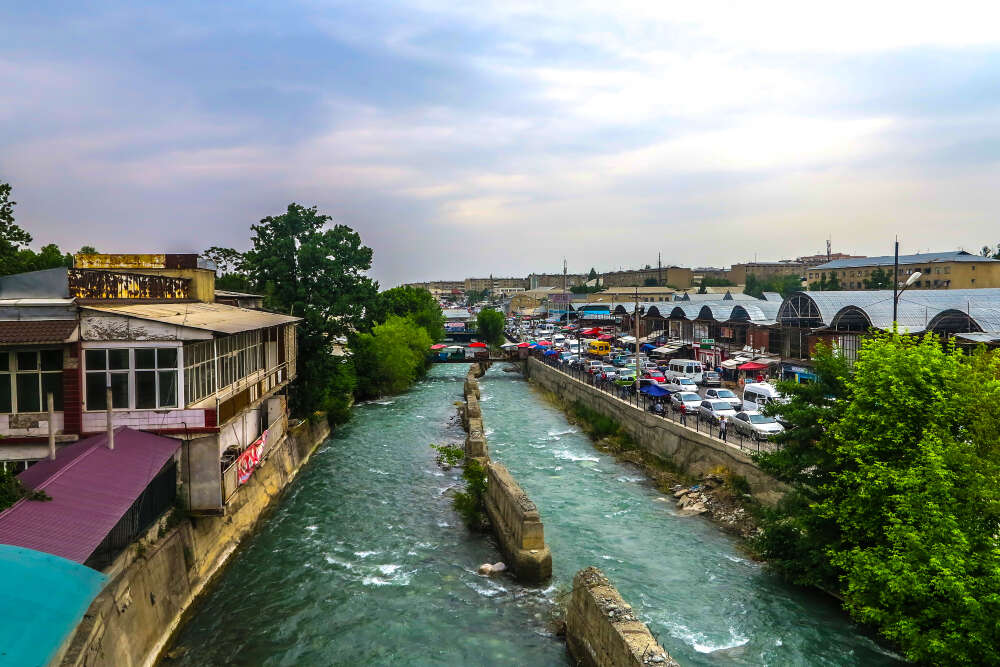 The sacred mountain Sulayman-Too rises on the outskirts of Osh. It's a great place to admire the city and its surroundings, take pictures and enjoy the crystal clear air.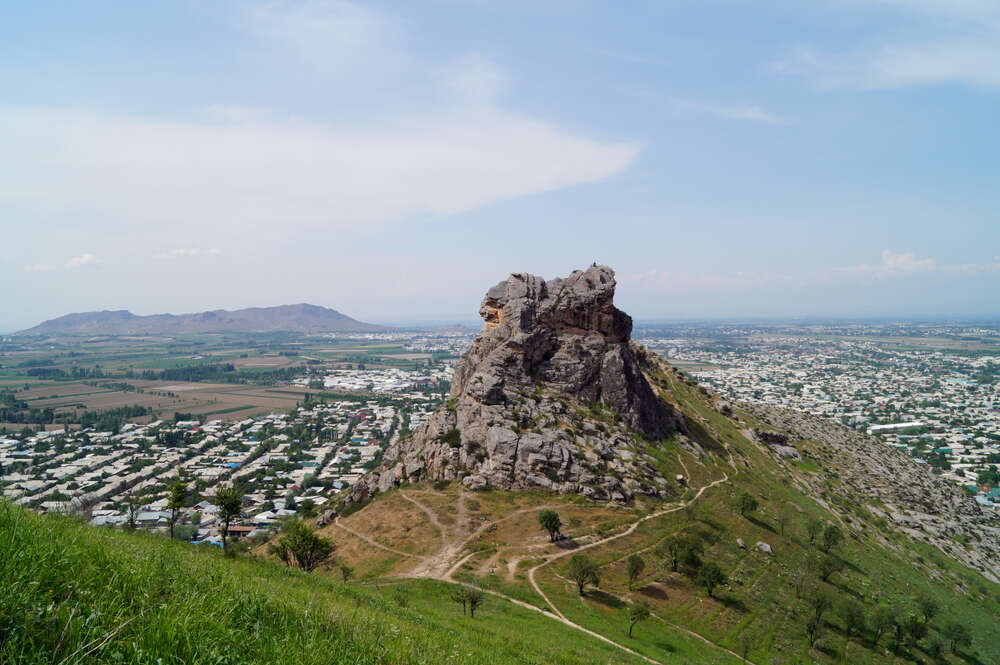 Not far from Osh, in the south of the country, there is a protected forest, from which, according to legend, Alexander the Great himself spread walnuts around the world. Nowadays, there is a resort with comfortable housing and a waterfall nearby, and local kids collect nuts just like a thousand years ago.
Mountain Pearl: Issyk-Kul
Issyk-Kul Lake is considered to be one of the cleanest in the world and certainly one of the most picturesque. Turquoise water, white sand on the shores and stunning views around - all this will be the perfect setting for a relaxing holiday. "Warm lake", as local people call it, is located at an altitude of 1600 meters above sea level, which means it is fresh here even in the midday heat, and the air is always clean.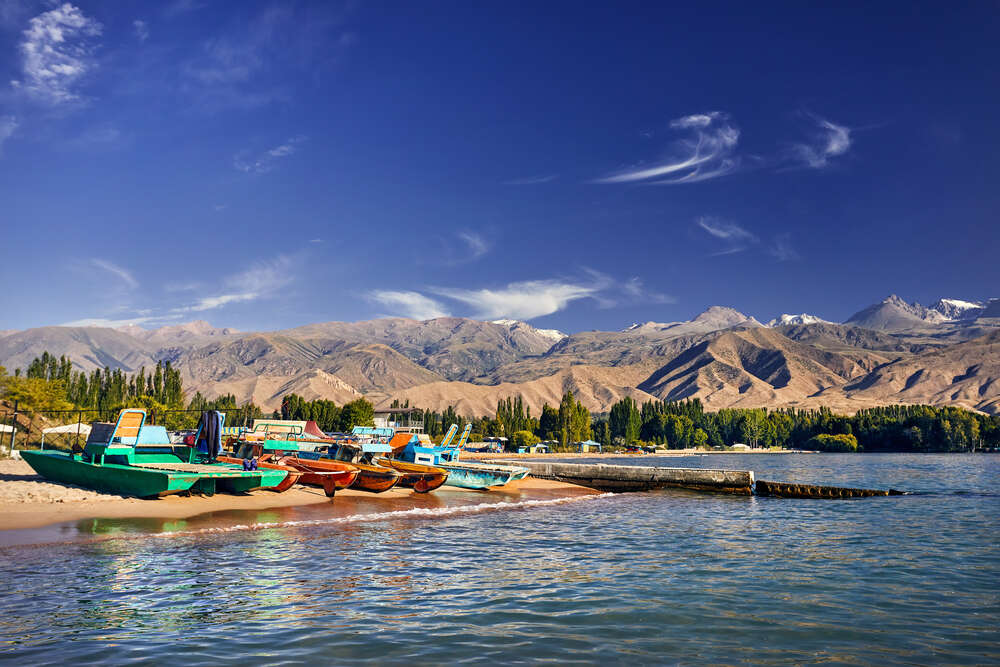 If you need tourism infrastructure, well-maintained recreation centres and shops, then you need to go to the north shore of the lake. With a tent, it is more convenient to stay in the south, there are no settlements, and nature is completely untouched. And also on the shore of Issyk-Kul, there is an unusual "stone garden" Cholpon Ata with petroglyphs, which date back 4000 years BC.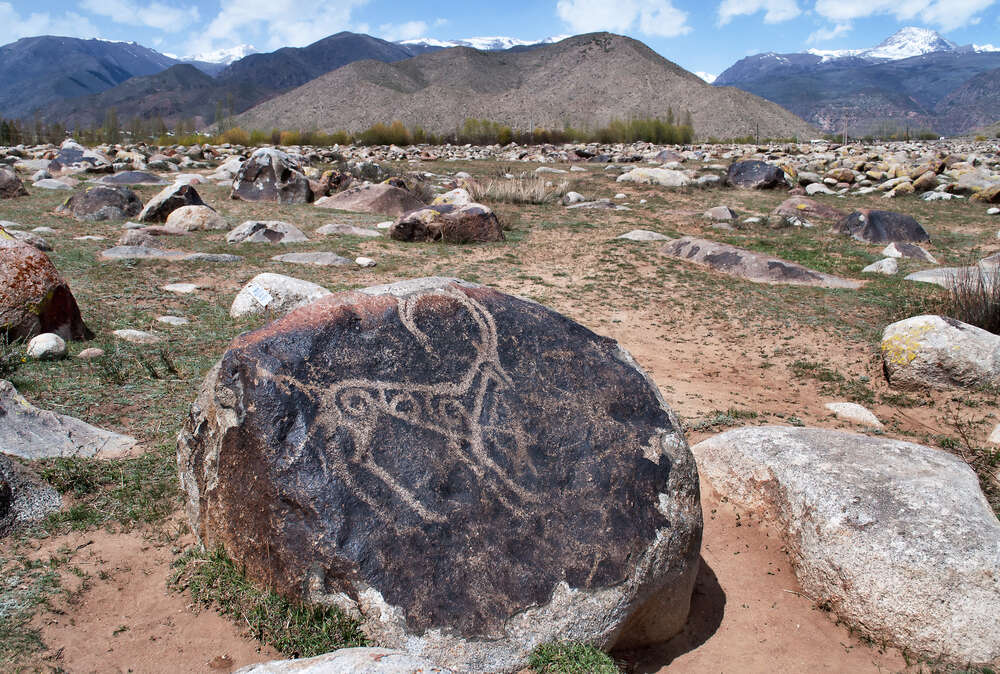 On the way to the lake, you can turn to the Burana Tower, an ancient minaret that stands on the territory of the ancient city of Balasagun, the capital of the Kara-Khanid Khanate, from which Islam spread in the country. Around the well-preserved tower, there are stone statues, balbals, and their history can be found in the local museum. It takes an hour and a half to get from Bishkek to the tower.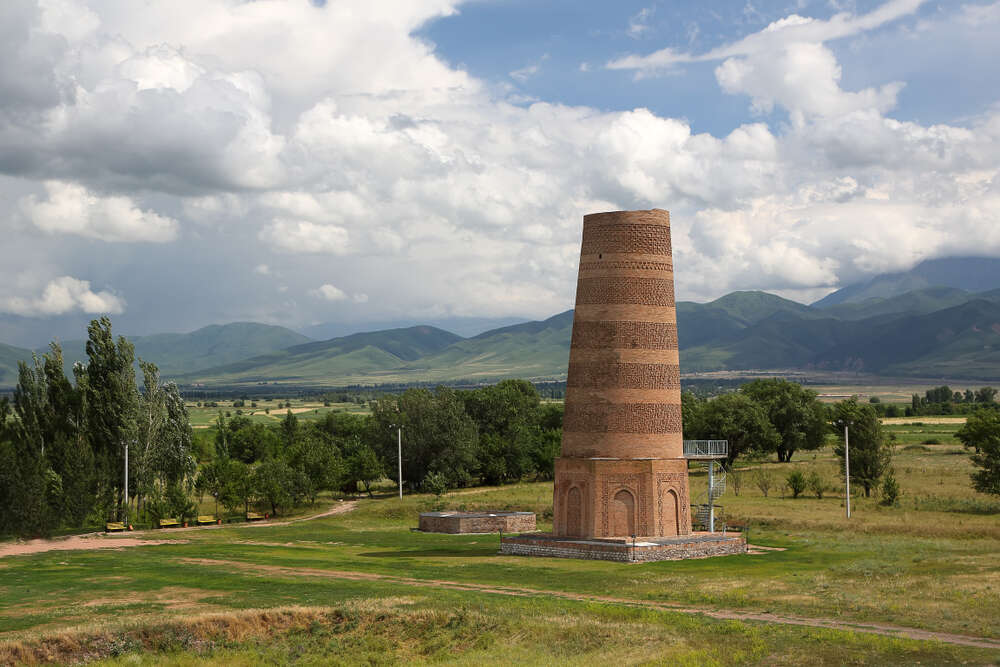 In addition to Issyk-Kul, there is another alpine lake called Sary-Chelek. You can get to it only by rented transport, as there is almost no tourism infrastructure on its shores. This is a perfect place to live a couple of days as a savage and absorb the beauty of the surrounding landscapes.
Yurt with Comfort: Chunkurchak
In the Chunkurchak tract, you can live in a Kyrgyz yurt. Of course, these will not be nomadic homes. They will be more comfortable - with beds, a stove, carved tables and even Wi-Fi. Guest yurts are located at an altitude of 2.5 kilometres, and the walls have panoramic windows, so you will be provided with an amazing view.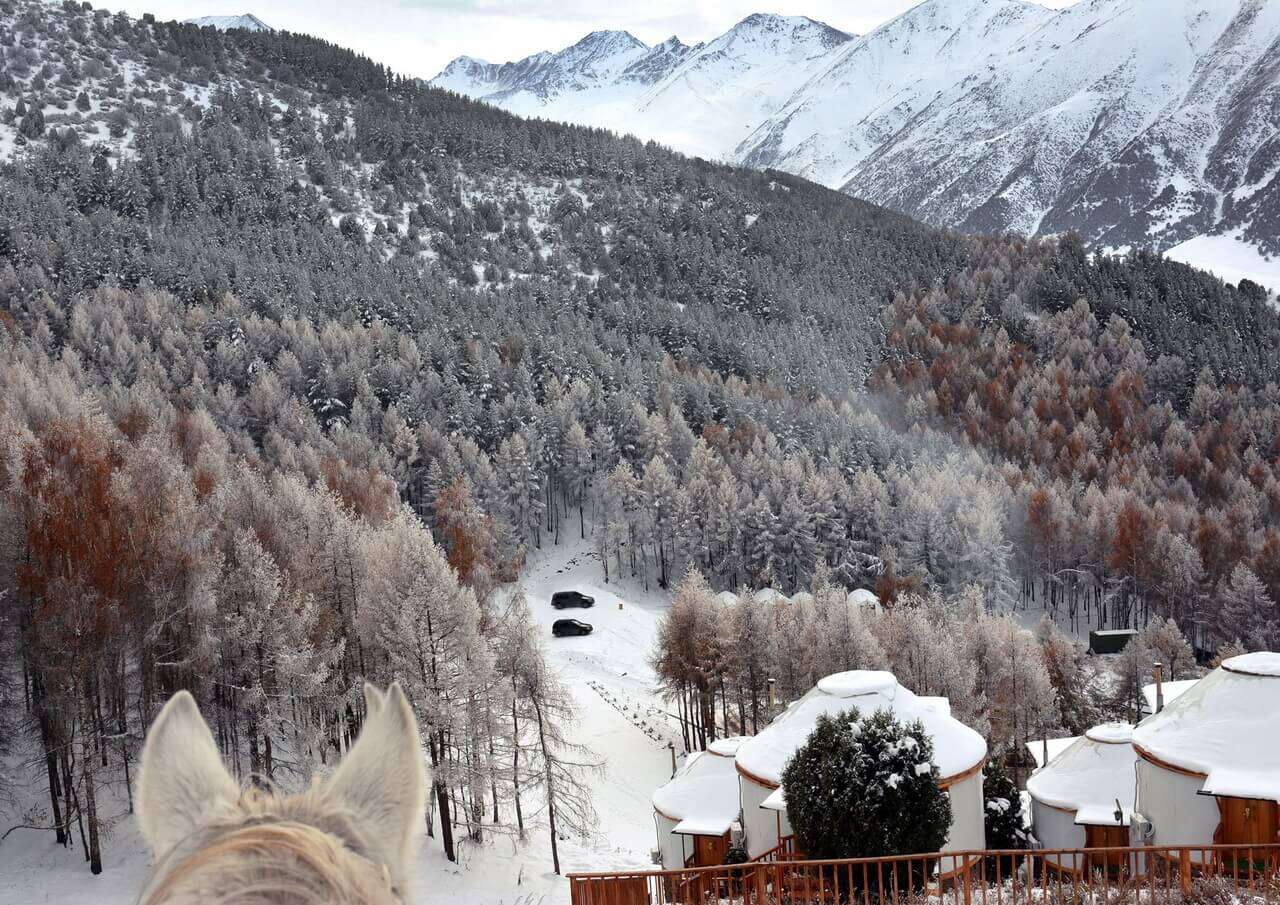 Photo: Yurt Hotel/Supara Chunkurchak
Here is an interesting feature of the Chunkurchak resort: the price of accommodation includes treatment with koumiss or fresh milk. But don't worry, less exotic dishes are also served at the resort, and you can taste them in the restaurant, which is also yurt-styled.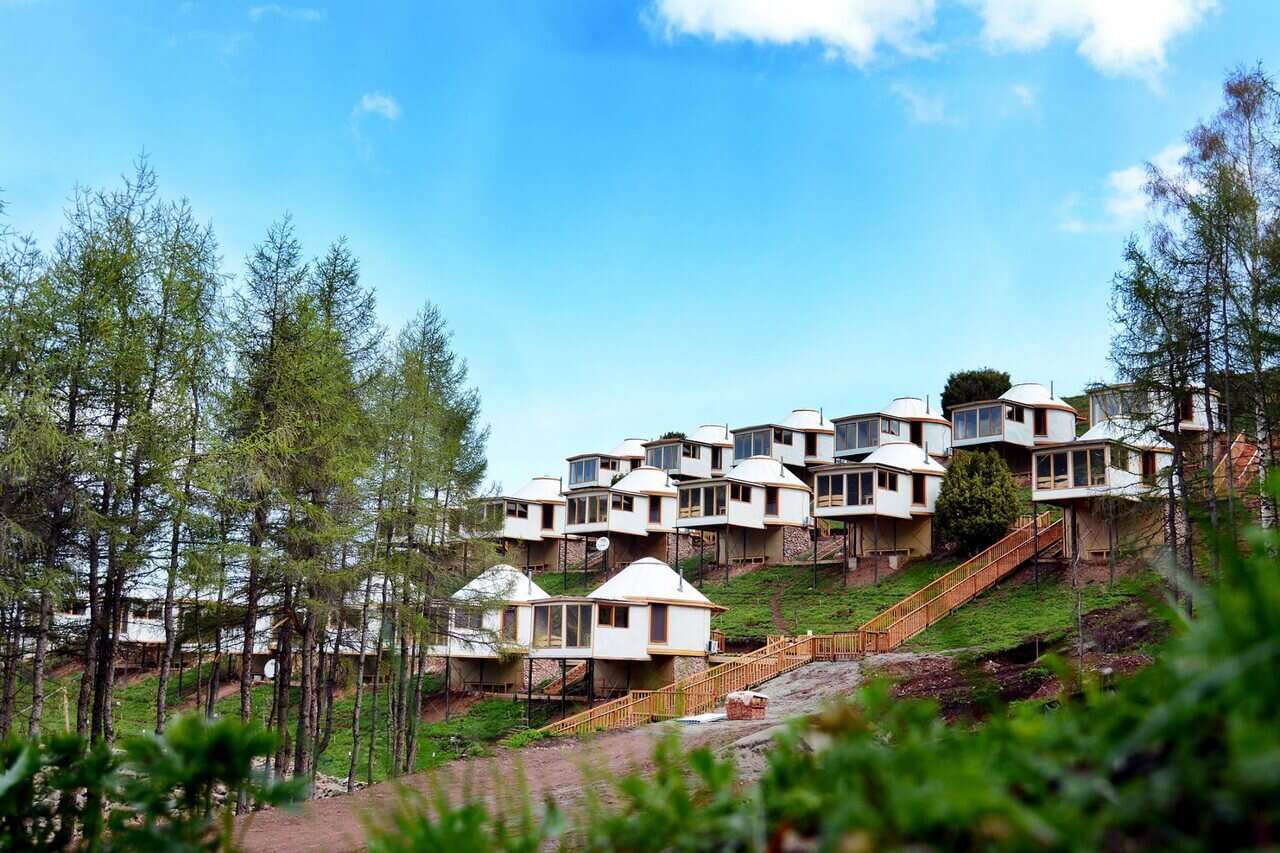 Photo: Yurt Hotel/Supara Chunkurchak
You can get to Chunkurchak from Bishkek by a rented car or by taxi.
Pilaf and Koumiss: Kyrgyz Cuisine
The cuisine of Kyrgyzstan is meat with dough, dough with meat and all kinds of products from fresh and sour milk. But even from such a seemingly small number of components, the Kyrgyz people manage to cook many different delicious dishes. And this is not the only pilaf.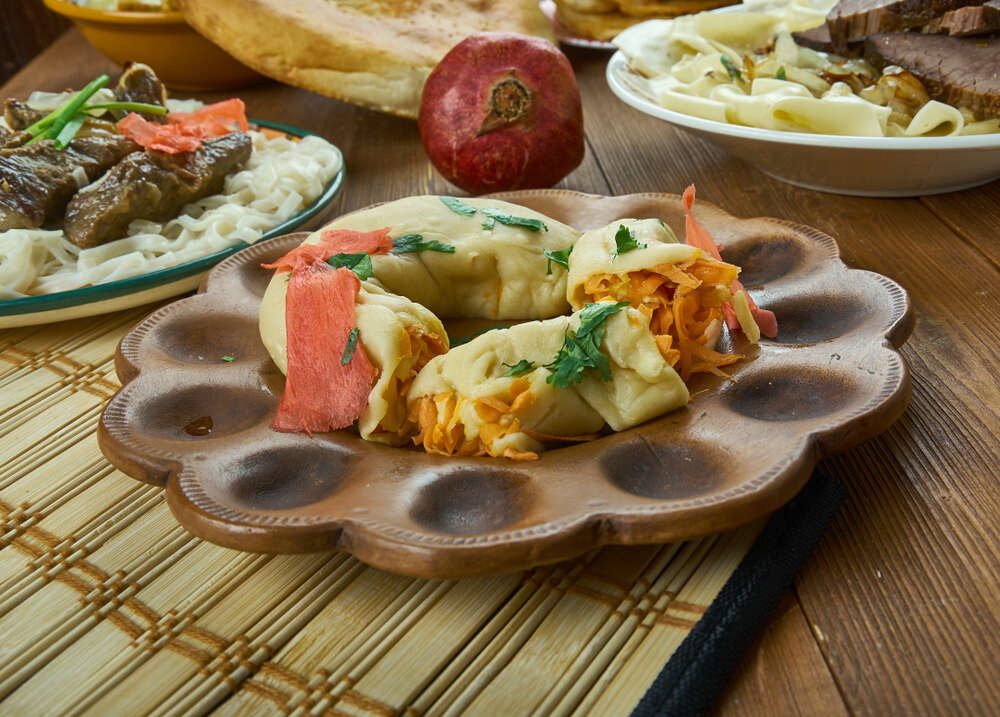 The signature Kyrgyz dish is called oromo, it's a roll with meat, pumpkin or potato filling. Ayran or kefir goes well with it, and as a second meal, you can try lagman. Fans of soups will enjoy chuchvara with dumplings, but instead of dumplings, these are manti with meat or potatoes. We recommend you to snack it all on hot tandoor cake.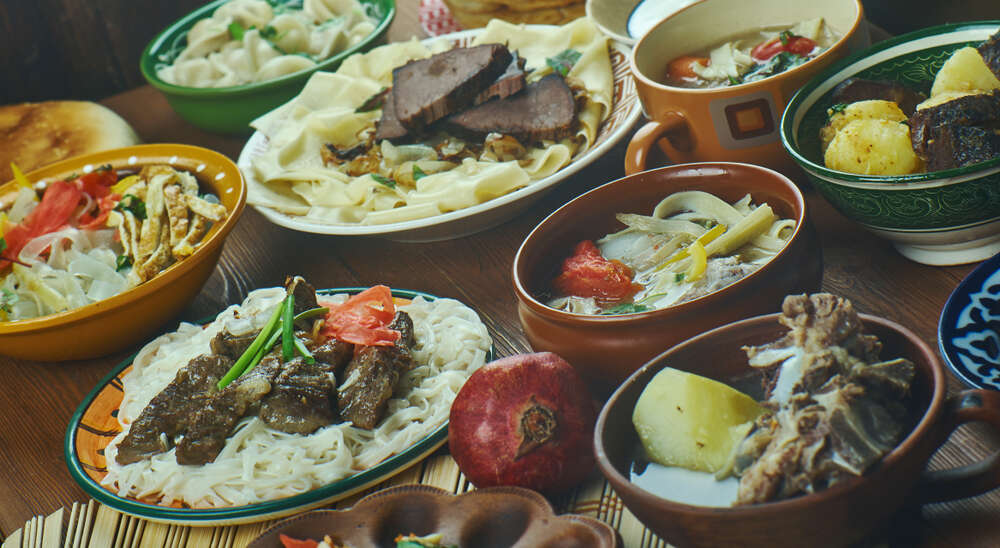 And, of course, do not forget about fresh vegetables and fruits. Cherries, tomatoes, apples, apricots ... market stalls are literally bursting with all this abundance, and you can and should bargain for a good price. There are also a lot of dried fruits and nuts.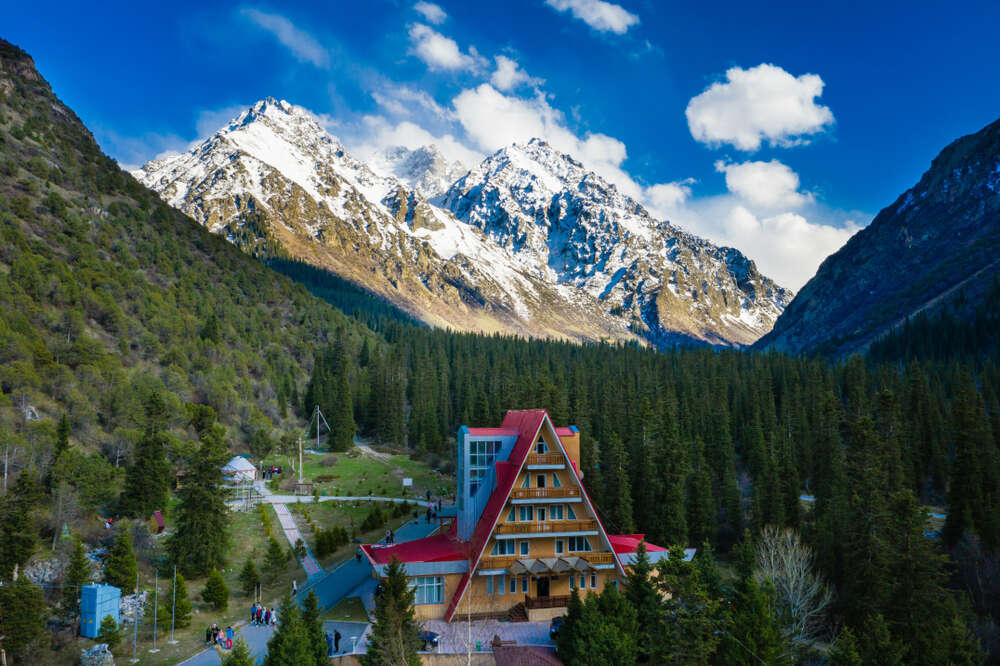 So why go to Kyrgyzstan? For delicious food and picturesque nature, mountain lakes and shady ravines, horseback riding and thermal springs. The Great Silk Road country winks at a tourist and opens up slowly for everyone, but having been here once, you will definitely want to come back again. Indeed, at one time, it is impossible to conquer all the peaks, bathe in all springs and eat all the pilaf.