Everest. Chomolungma. The Roof of the world. The highest peak of the planet was conquered by people in 1953, but over the past half-century, climbing it has not become easier. Hundreds and thousands of people rush to storm Everest every year, although not everyone can reach the upper mark. If you seriously decide to climb 8,760 meters, then you definitely need to know how to do this with minimal risk. Travellizy travelled to Nepal.
When and how long to climb Everest
A full climb takes a month and a half, depending on weather and your body condition. Getting down is faster, but not much. Therefore, take three months on the conquest of Everest.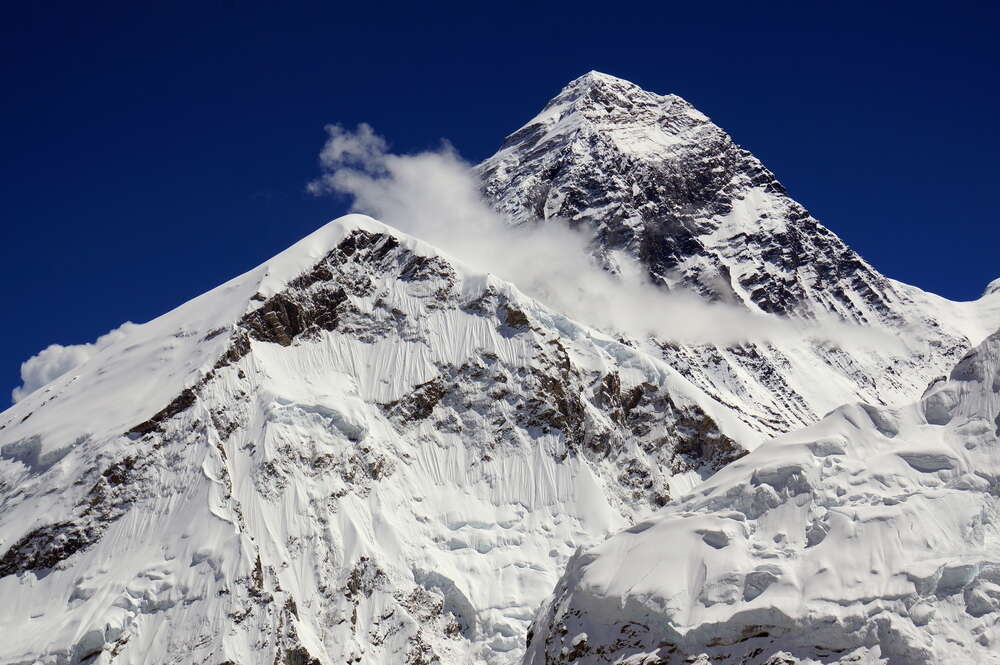 The best weather for climbing to Chomolungma is from March to May, and from August to October. Storms are less likely to occur at this time. But there is no perfect weather in the mountains, and clouds in the Himalayas move very quickly, so you should be prepared for anything.
What you need for climbing
The main thing you need to climb Everest is a considerable amount of money. Some foreign companies charge up to 80,000 euros for the organization and support of the ascent. If you deal with the organization yourself, then you can meet the amount of 2-3 times less.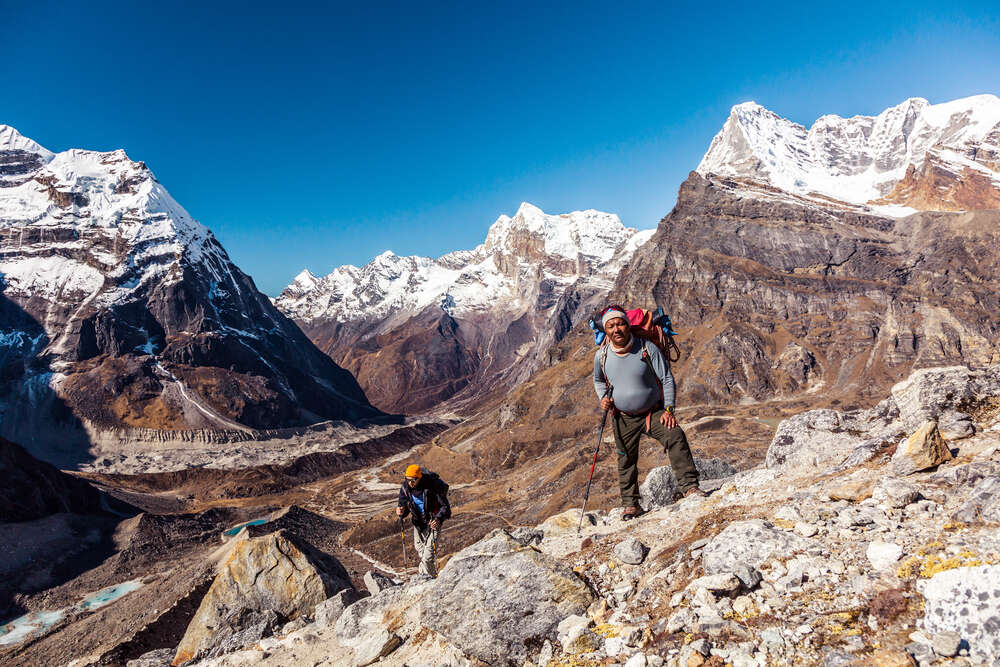 The most significant item of expenses, not counting the tickets to Nepal and back, is a permit, which is permission to climb. It costs 9,700 euros. Also at the height, you will need the services of sherpas, who are local residents. One sherpa takes about 6,000 euros for the climb, you can bargain for a little cheaper price. You can't do without sherpa, because they can stand the height better than Europeans and significantly help when climbing. By the way, in case of reaching the summit,  it's customary to pay a bonus of 1,300 euros to your sherpa. The leader of the group, if invited from the outside, needs to pay the same expenses as each of the participants.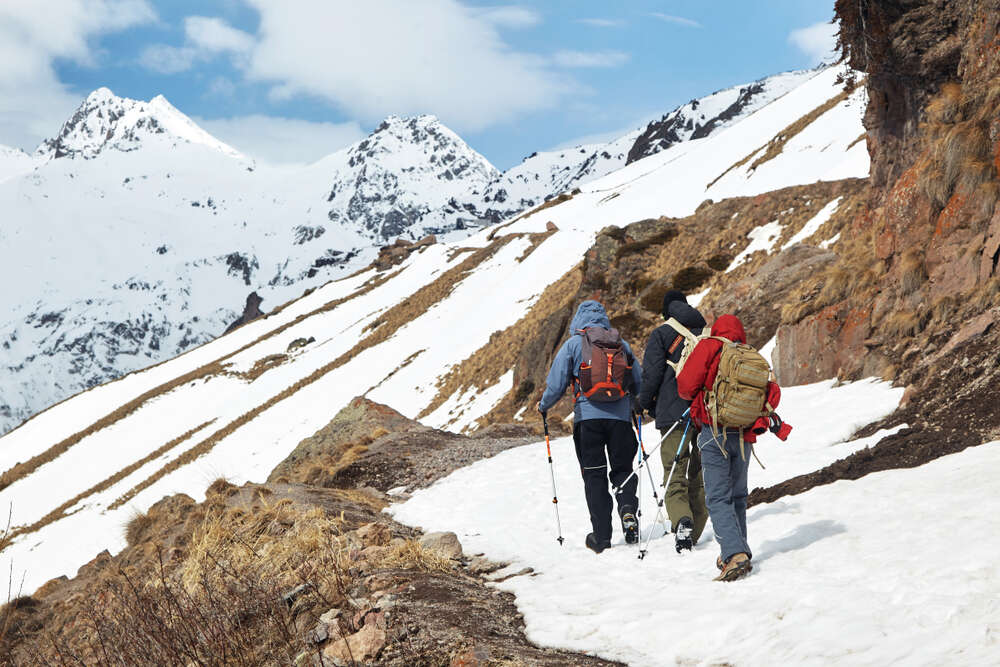 Equipment, shoes and clothes can be rented in Kathmandu, but it is better to buy new things and not save on them. Good high-altitude boots are required, as you will often have to go along the glaciers, thermal underwear, a warm jacket, hat and gloves. You will also need a climbing tent and a sleeping bag, designed for temperatures up to - 40 degrees. Goggles will protect you from snow and wind. In total, the equipment can go up to 4,500 euros.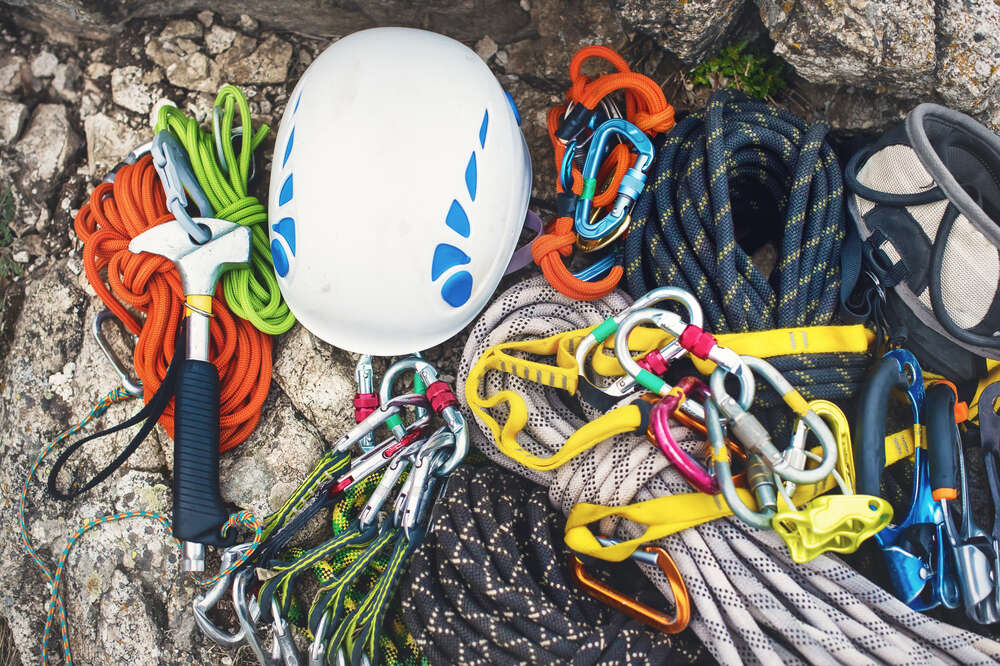 Additional costs include food, oxygen tanks, on-site flights, insurance, climbing equipment, a first-aid kit. Evacuation by helicopter in case of an accident (or just when you need it) costs about 100 euros from a small height and about 15,000 euros from the top of the track, but up to 7900 meters.
How to prepare yourself for the climb to Everest
You can't just go conquer Chomolungma, you must first prepare yourself, otherwise, you will have to turn back before the five thousandth mark. And now we are talking not only about physical but also about psychological training.
The best training for Everest is climbing other mountains, starting from 2-3 thousand meters and ending with Cho Oyu peak, the simplest eight-thousander. In Europe, there are many simple peaks that will allow you to understand what a mountain hike is in general and what kind of emergency situations you may face. Experienced climbers advise to climb Kilimanjaro, Lenin Peak and a couple of other mountains before Everest, and only then you can look towards the Himalayas.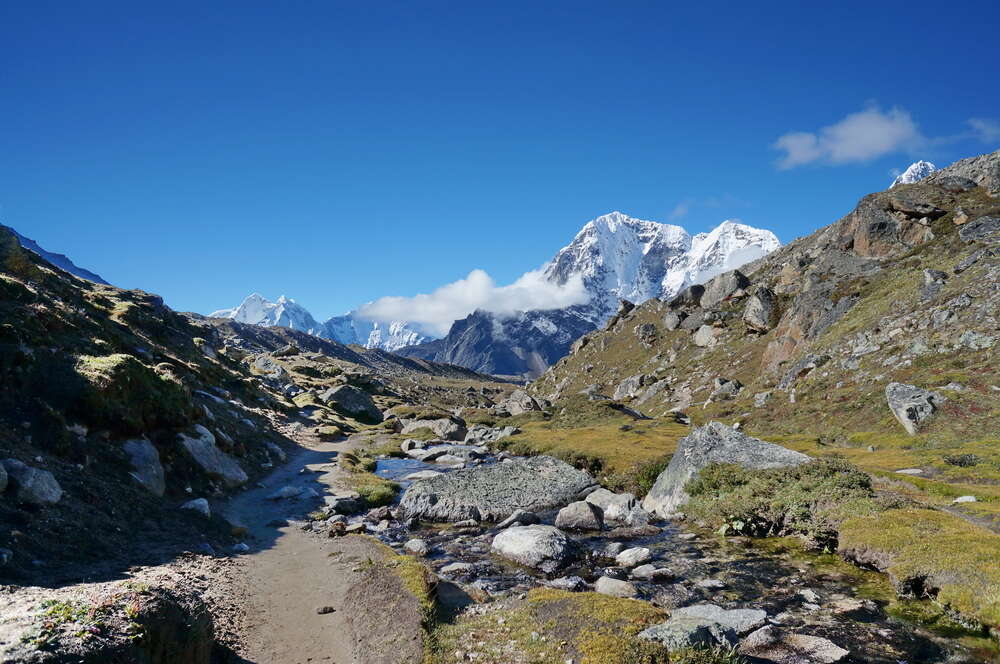 If we talk about sports training, then running (including skiing), swimming, cycling, crossfit is best suited. You can also sign up for a workout at the climbing club, where classes are conducted according to individual programs, and you will do sports climbing indoors.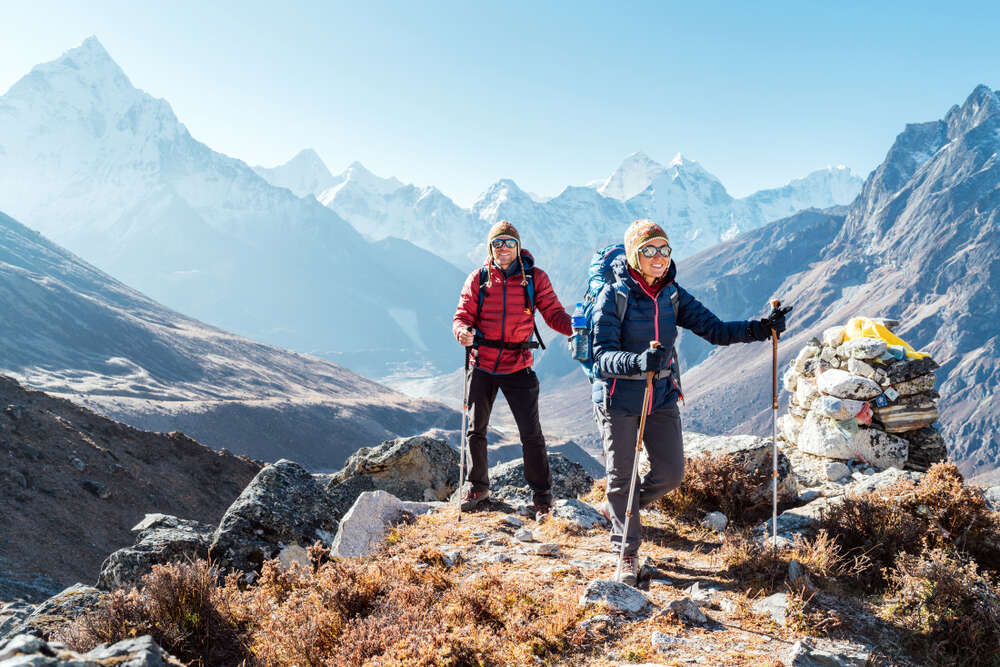 The main goal of training is to pump endurance. Strong legs, a hardy heart and lungs will not interfere. Nothing but real mountain climbing will give you proper psychological preparation, although it's still worthwhile to read a minimum of information on mountaineering or watch training videos on YouTube.
The way to the top
Climbing Mount Everest begins in the capital of Nepal, the city of Kathmandu. It is there that permission to climb is obtained. Solo ascents are prohibited by law, there must be a group with a Nepalese guide and liaison officer who can call a helicopter if something happens.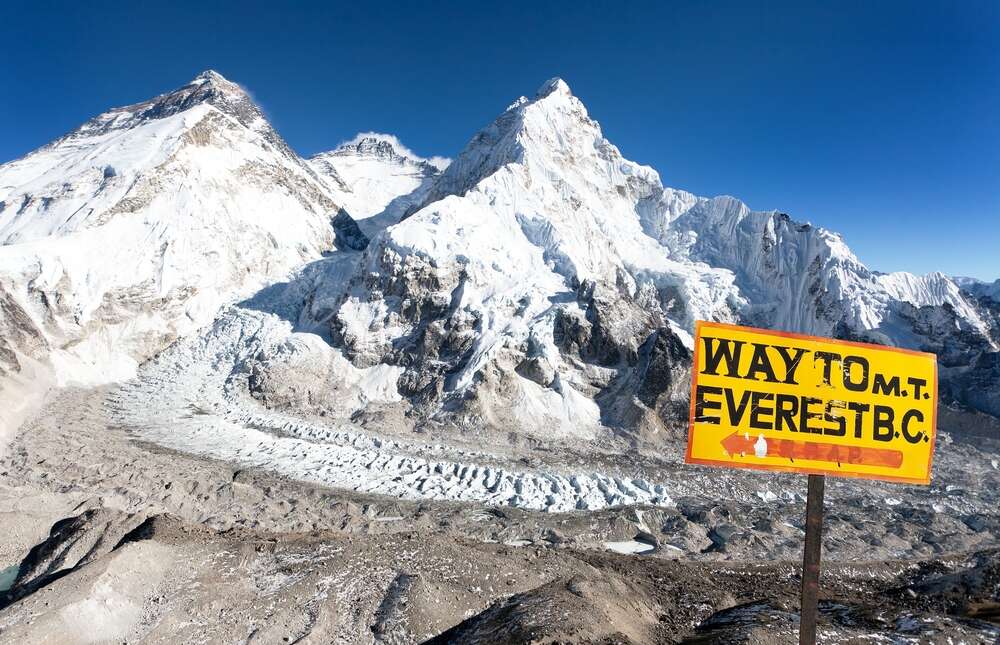 From Kathmandu, a small plane will take you to Lukla, the starting point for climbing Everest, which is located at an altitude of about 2000 meters. From there, the track starts to the base camp, which takes 9-10 days with parking for a day or two to get used to the height. Acclimatization trips start from the base camp: a 6100-meter climb, a sleepover, a 6500-meter climb, descending to the base camp and 2-3 days for acclimatization. The next ascent is 7000 meters, an hour there, then descent to 3500 meters. But after this descent, you can return to the base camp, restore your strength there as much as you need and go conquer Chomolungma. In total, the acclimatization process can take about 40 days.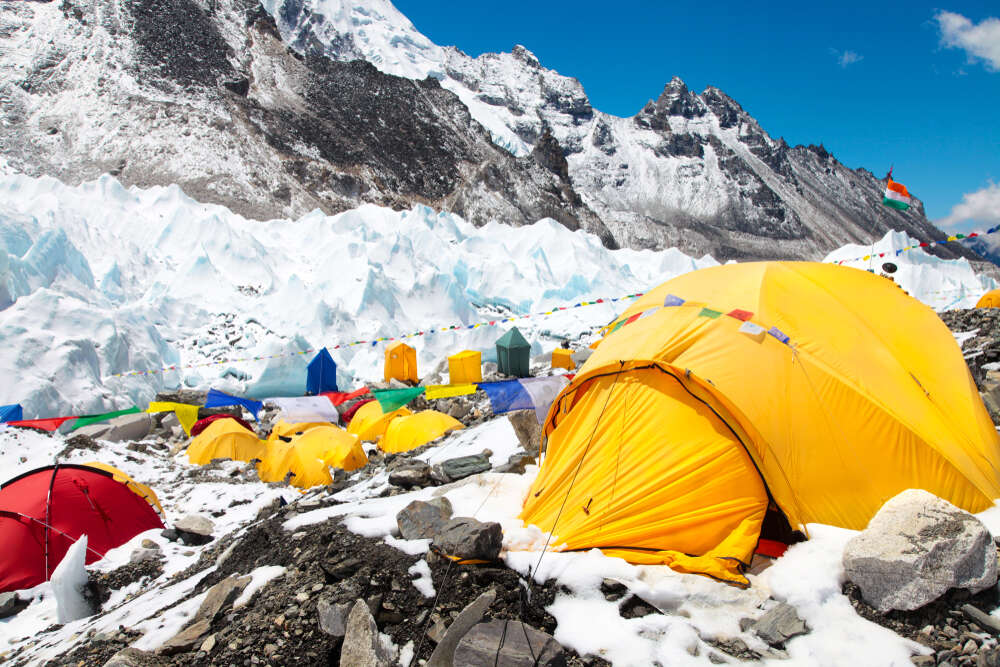 The base camp, by the way, is not a Spartan camp at all, but a well-equipped tent base, which even has a bakery and an alcohol bar.
Starting from the mark of 7900 meters there is a death zone, the height to which the helicopter does not ascend, which means that it will not be possible to evacuate anyone from there. And you can be no more than 20 minutes at the peak.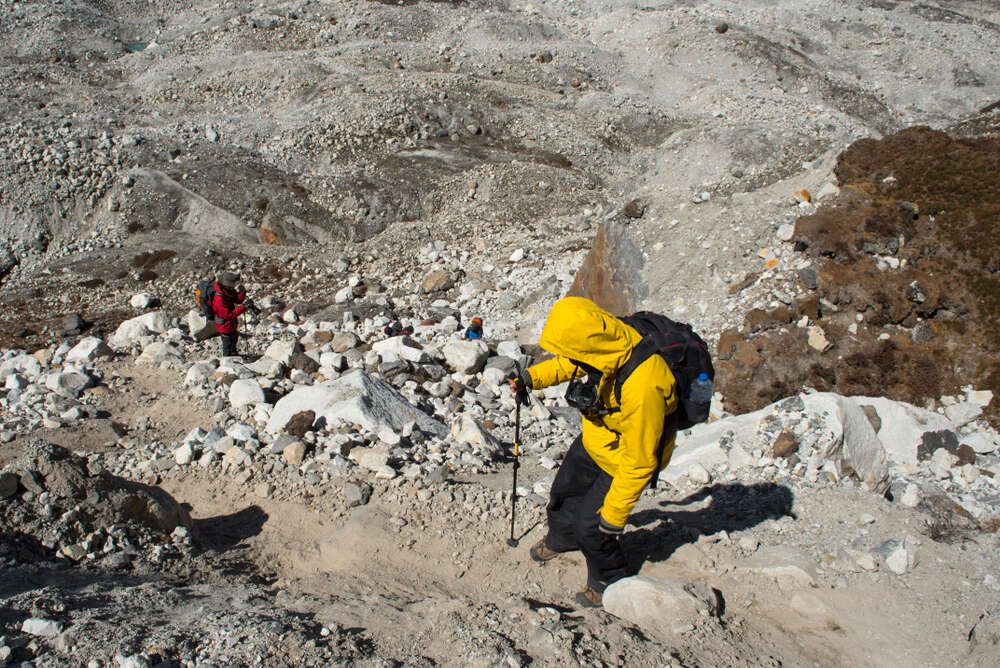 The descent from Everest is a bit easier than the ascent, but it also takes a lot of time. The main thing in the descent process is not to relax, because according to statistics, most climbers die on the way down, not the other way around.
Alternative ascents
If you do not have enough time, money, health, or simply do not want to climb the highest peak in the world, then you can walk to Everest Base Camp. There are no fewer impressions from this, time and effort are spent not so much as when climbing the eight-thousander, but such an ascent cannot be called too simple.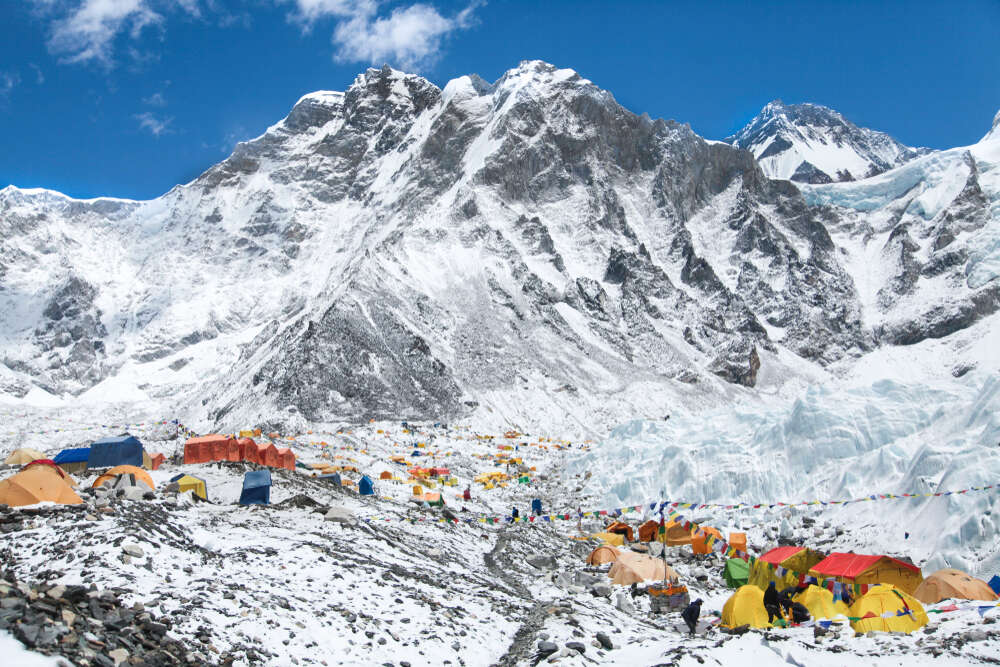 Everest Base Camp is located at an altitude of more than 5000 above sea level, and travel girls and groups of beginner climbers often go there. But you also need to prepare yourself for the climb. Not as intense as climbing to the peak, but still. In leisurely mode, the path from Lukla to the base camp takes about 10 days, each of which will take 4-5 hours, gradually gaining height.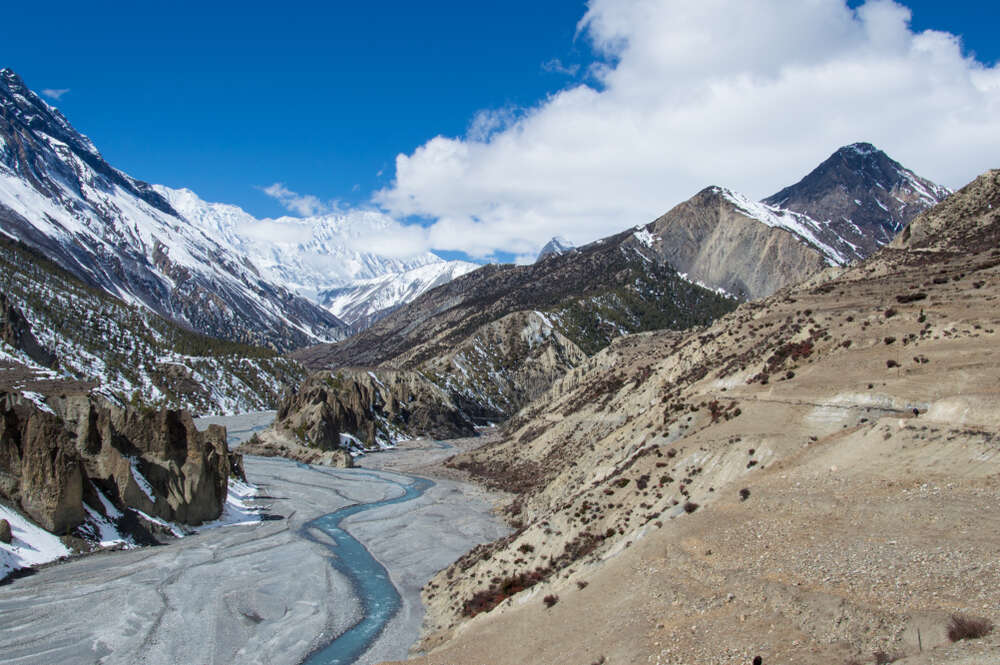 Doesn't the magic word "Everest" tempt you? Do you just want to go through a mountain track in the Himalayas? Then the simpler, cheaper and safer alternative to Chomolungma is the Annapurna ring route. It takes from two weeks to a month, the climb is very smooth, the views are picturesque, and the highest point is the Torong La pass, which is 5300 meters above sea level.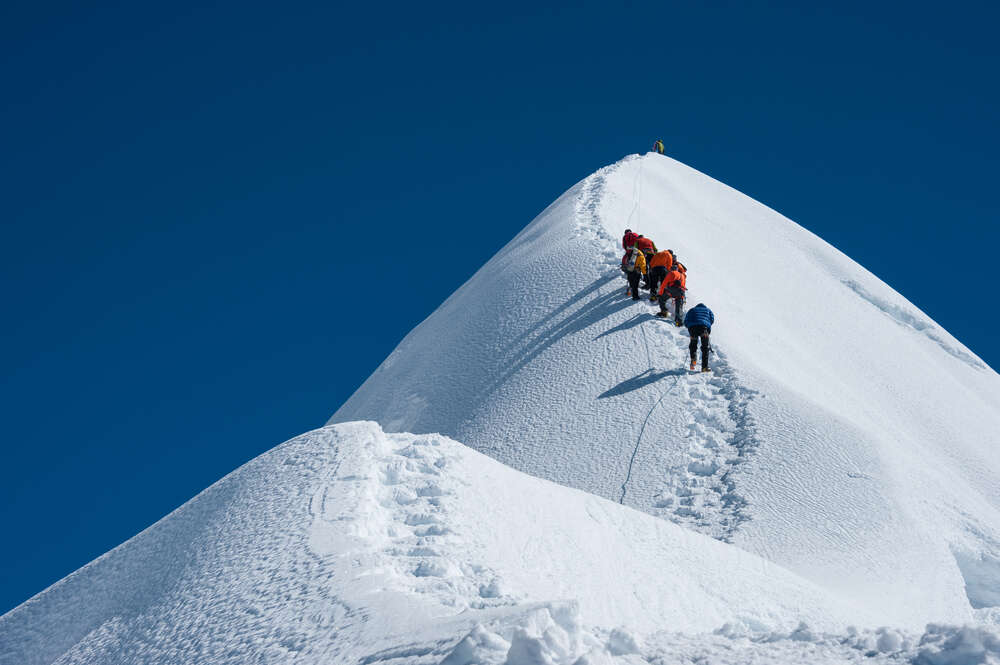 Climbing Mount Everest is a very difficult, expensive and dangerous event. It is worth treating it with all possible attention, but in no case should you skimp on it. But if you conquer this peak, you can confidently say that you can do anything.