Naples is a city with spirit, daring and straightforward. Some admire its atmosphere, others hate it and want to escape from here quickly. One thing is for sure - Naples will not leave anyone indifferent. How to love this city, what to expect from it, and is it worth visiting the most criminal part of Italy? Read about it in a new article from Travellizy.
How to get to Naples
Most travelers arrive in Naples in two ways - by plane from another country or by train from Rome. Naples International Airport (also known as Capodichino Airport) is 6 km from the city, and the Alibus Shuttle transfer stop is 100 meters from the terminal exit. Buses depart every 20-30 minutes from 06:30 to 23:50 on weekdays and from 06:30 to 23:39 on weekends and holidays. The shuttle makes several stops along the way, reaching Garibaldi Square, so for €5, you will quickly reach the city center.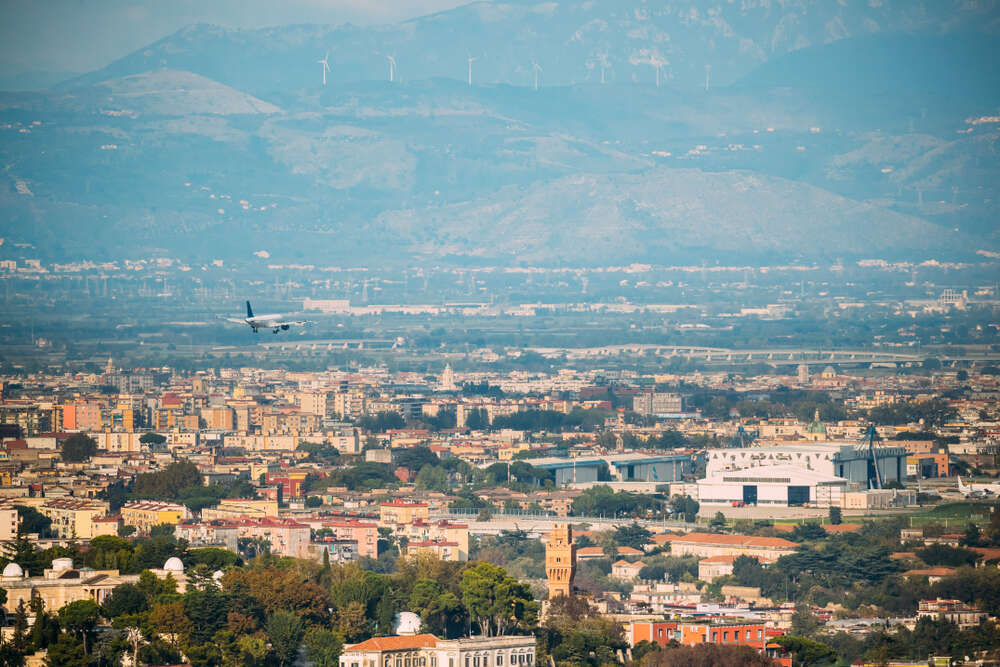 Arriving by train from Rome, the first emotion from Naples is a shock. When leaving the main railway station, you find yourself in Garibaldi Square, it smells dirty and bad around it, and suspicious people examine you from head to toe. After the magnificent constructions of the Eternal City, the first thought is to catch the nearest train and return to Rome, but do not rush to conclusions, give Naples a chance and it will surprise you more than once.
The most delicious pizza in Naples
The first thing to do in Naples is to try real Neapolitan pizza. For the first time, it can be difficult to determine exactly where to do this, so we will give you three tips.
- Do you love history? Then go to the very first pizzeria in the world called Pizzeria Port'Alba, which has been open since 1830.
- Do you want to feel like the heroine of the film "Eat, Pray, Love"? Take a look at L'Antica Pizzeria da Michele, but get ready for a long queue, and if you do not want to wait long, immediately go to the counter and ask for a take-away pizza or come between 15:00-19:00, as at that time, the Italians do not eat, therefore, there are not so many people.
- Do you prefer a beautiful view with a glass of wine? We recommend going to the pizzeria Gino Sorbillo Lievito Madre al Mare, one of the most popular places on the waterfront, which is often recommended by locals. Keep in mind that the institution operates according to the typical Italian schedule from 12:30 to 15:30 and from 19:30 to 00:30, and people come half an hour before the opening to take places with the best view of the sea.
What to see in Naples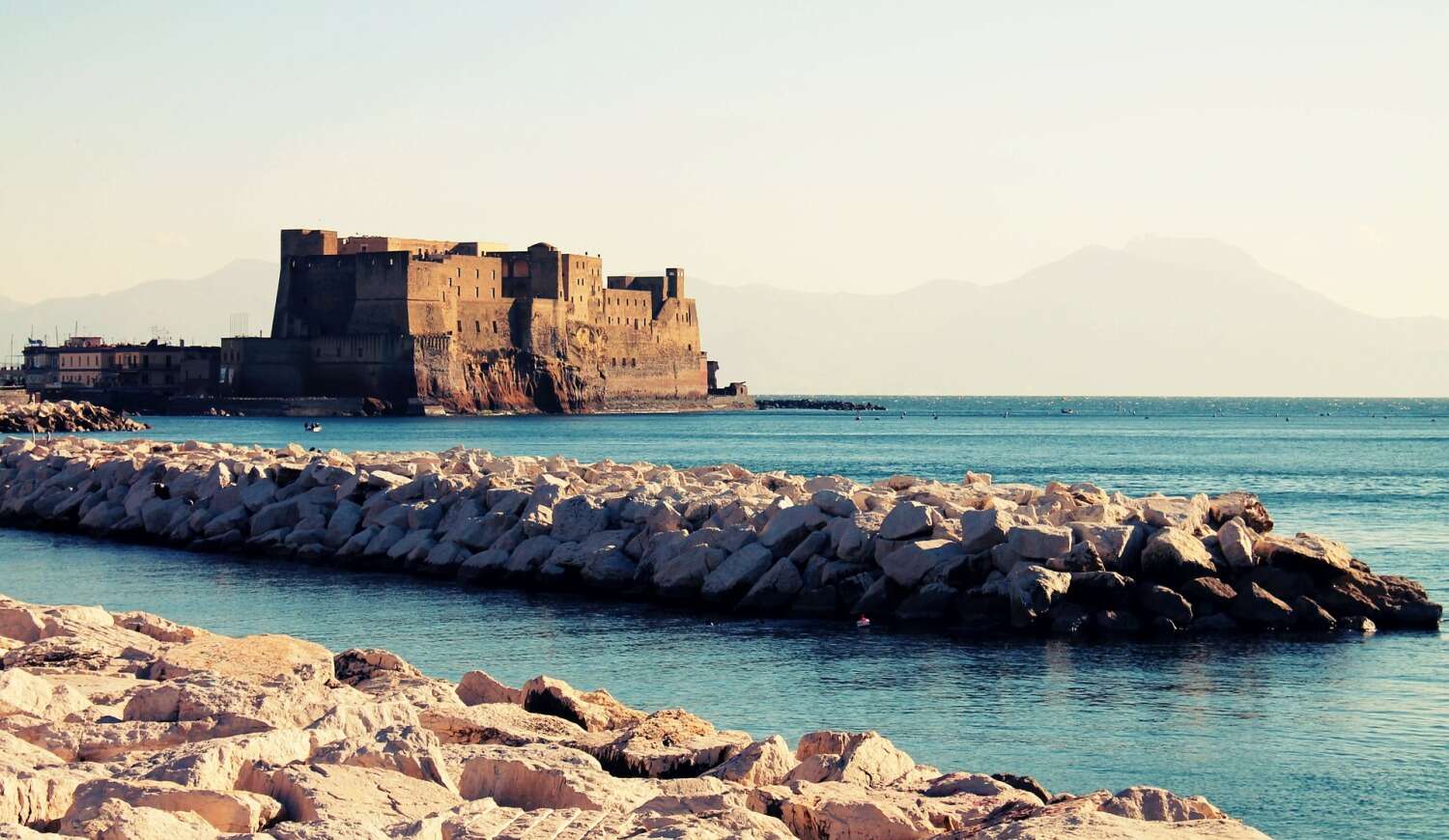 Take a walk along Via Partenope along the promenade and stroll around the territory of the Castell del Ovo fortress. A curious fact: in translation from Italian, the fortress is called "Egg Castle". According to legend, the poet Virgil hid an egg in the basement and while it lies there safe and sound, Naples will be safe.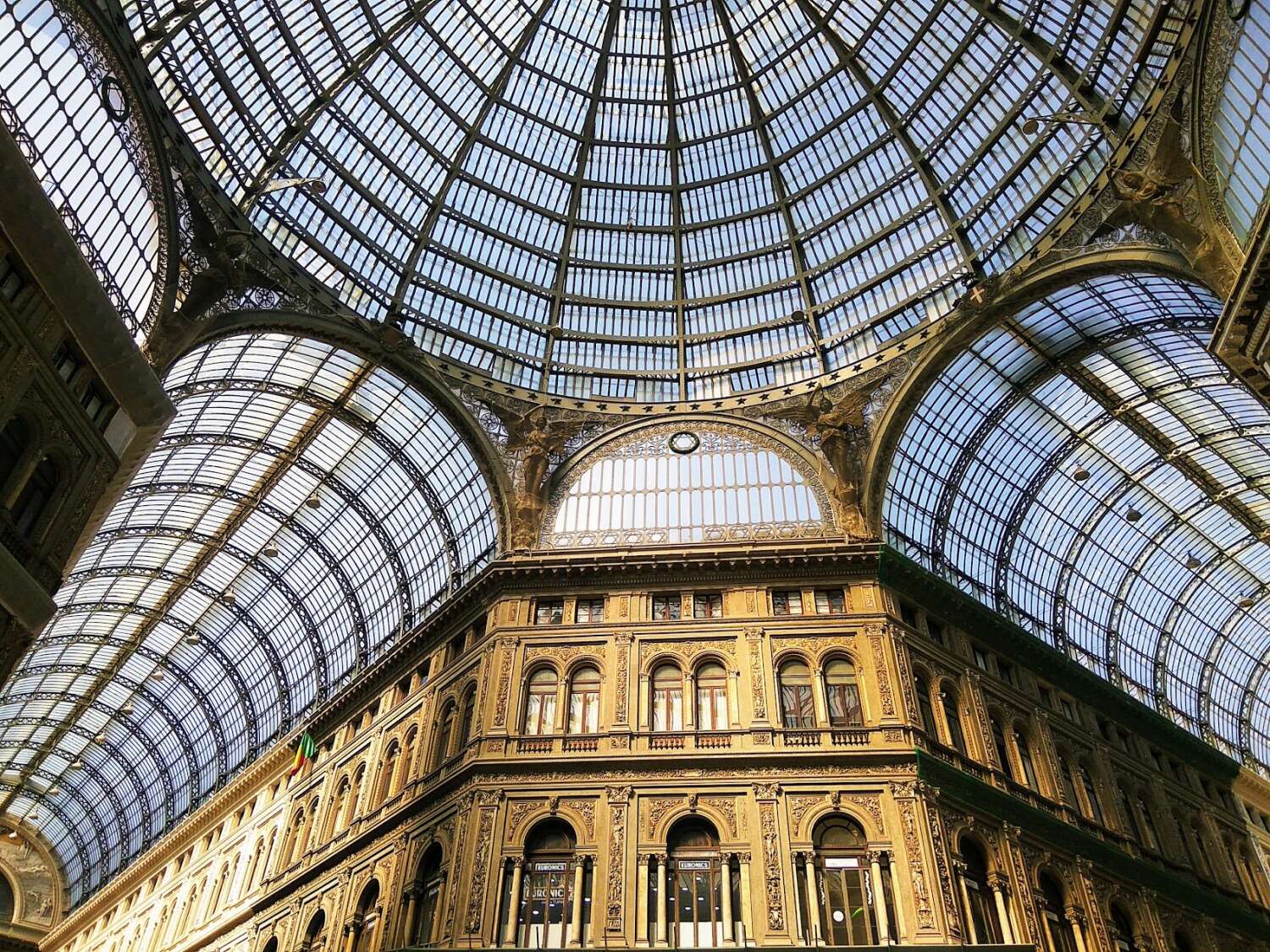 The heart of Naples is Plebiscito Square, where local youth gather in the evenings. Near the square, there are several interesting sights including the Royal Palace (entrance - €6), the San Carlo Opera House (entrance - €9), which opened back in 1737 and is the oldest permanent opera house in the world, as well as the Umberto I Gallery, a shopping gallery and shopping center, that's why anyone can visit it.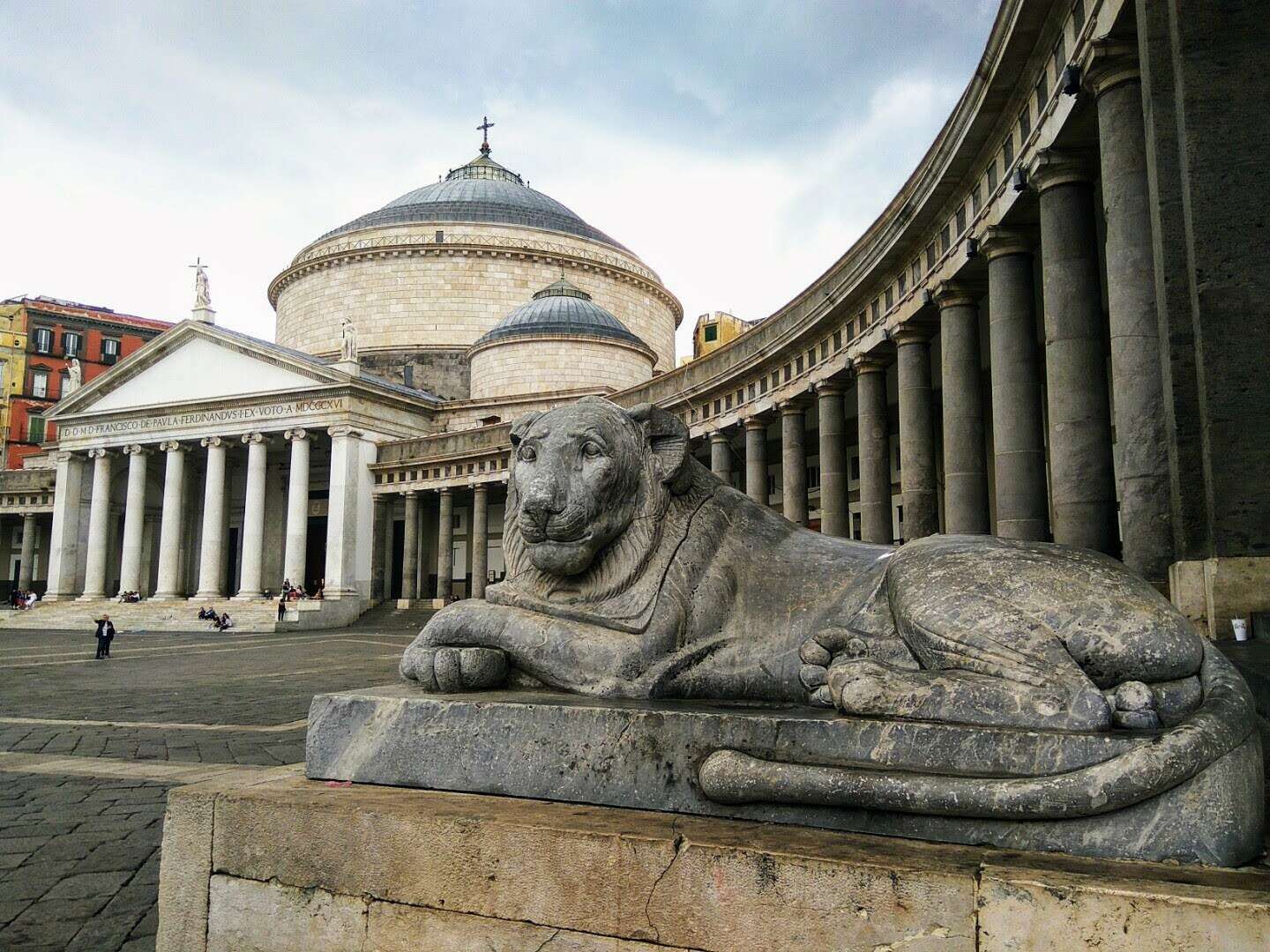 It's time to go underground, because the Neapolitan metro stations are a separate type of architectural art, and the Toledo station has been recognized several times as the most beautiful in Europe. Other interesting stations are Dante and Università. A single ticket costs €1.10, and a daily pass costs €3.50.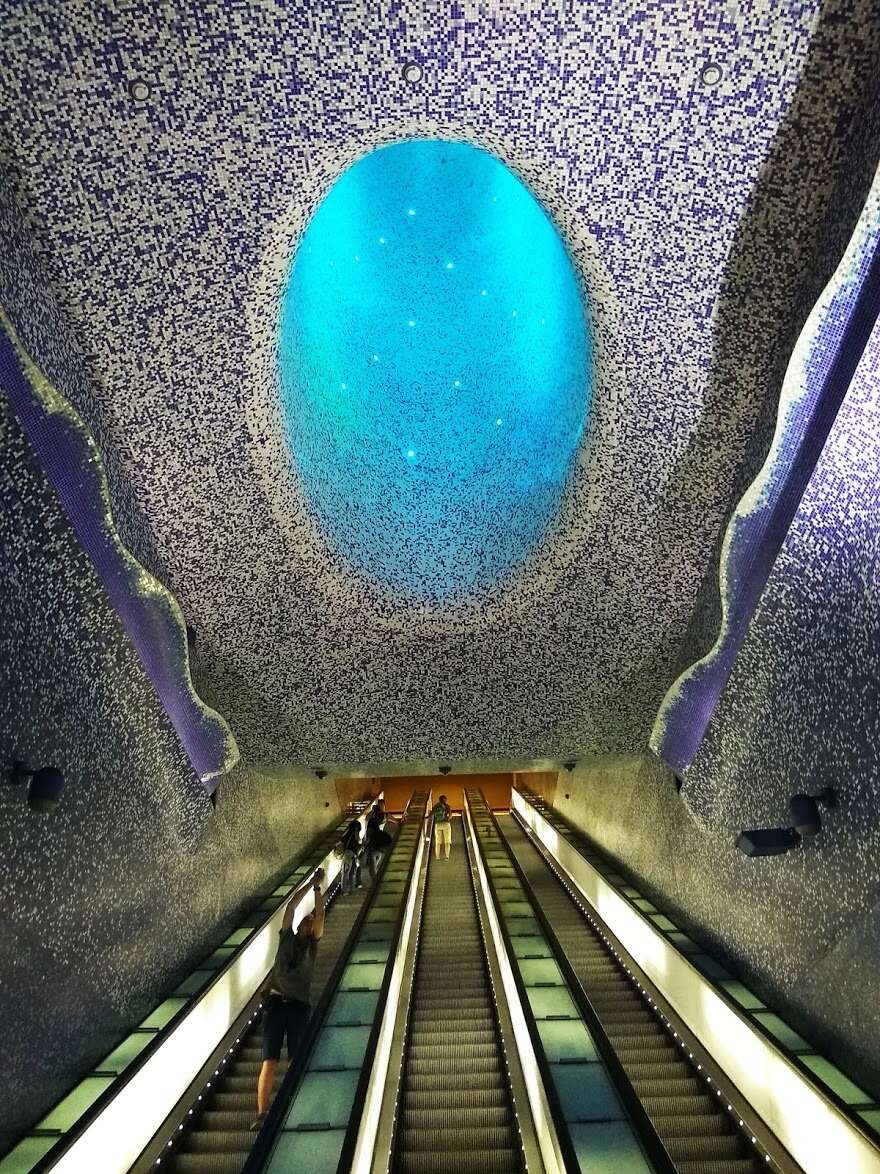 Those who are interested in history and archeology are advised to get to the Museo metro station and go to the National Archaeological Museum. It is considered to be one of the most important museums, as it contains objects found during excavations in Pompeii, and the most popular still remains scandalous Secret Cabinet, where erotic finds are stored.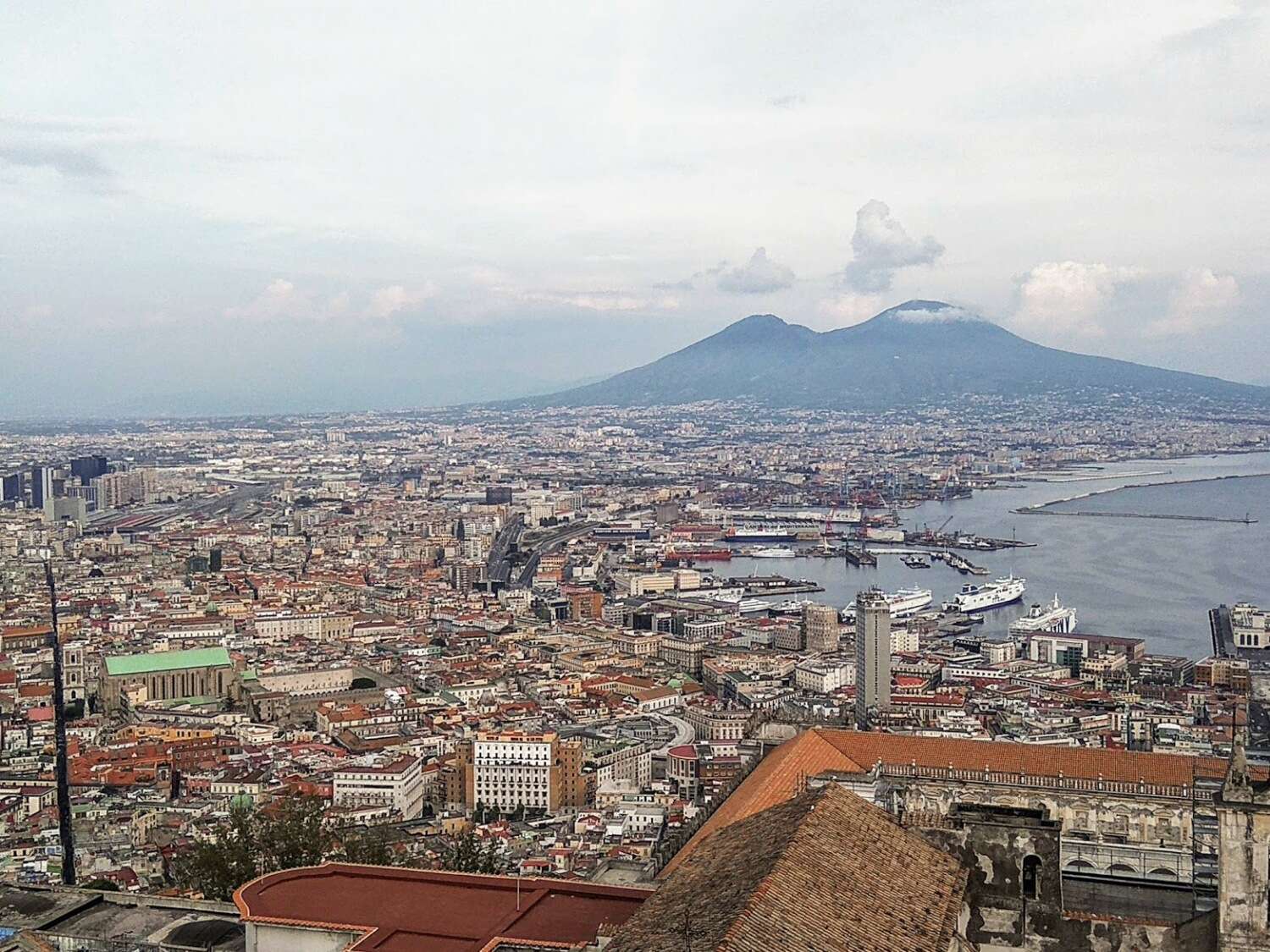 Would you like to see a panoramic view of the whole of Naples and Mount Vesuvius? Come to Sant'Elmo Castle in Vomero, the most prestigious and safest area of Naples (Vanvitelli metro station). By the way, it is not necessary to enter the castle itself, the best view opens from the observation platform near it.
Spaccanapoli, historical center of Naples
Anyone who wants to experience the Neapolitan atmosphere should definitely take a walk along Spaccanapoli, a long narrow street that runs straight through the center. One gets the impression, especially from a height, that this straight 2-kilometer street divides the city into two parts, hence the name appeared, because in Italian Spaccanapoli means "the split of Naples".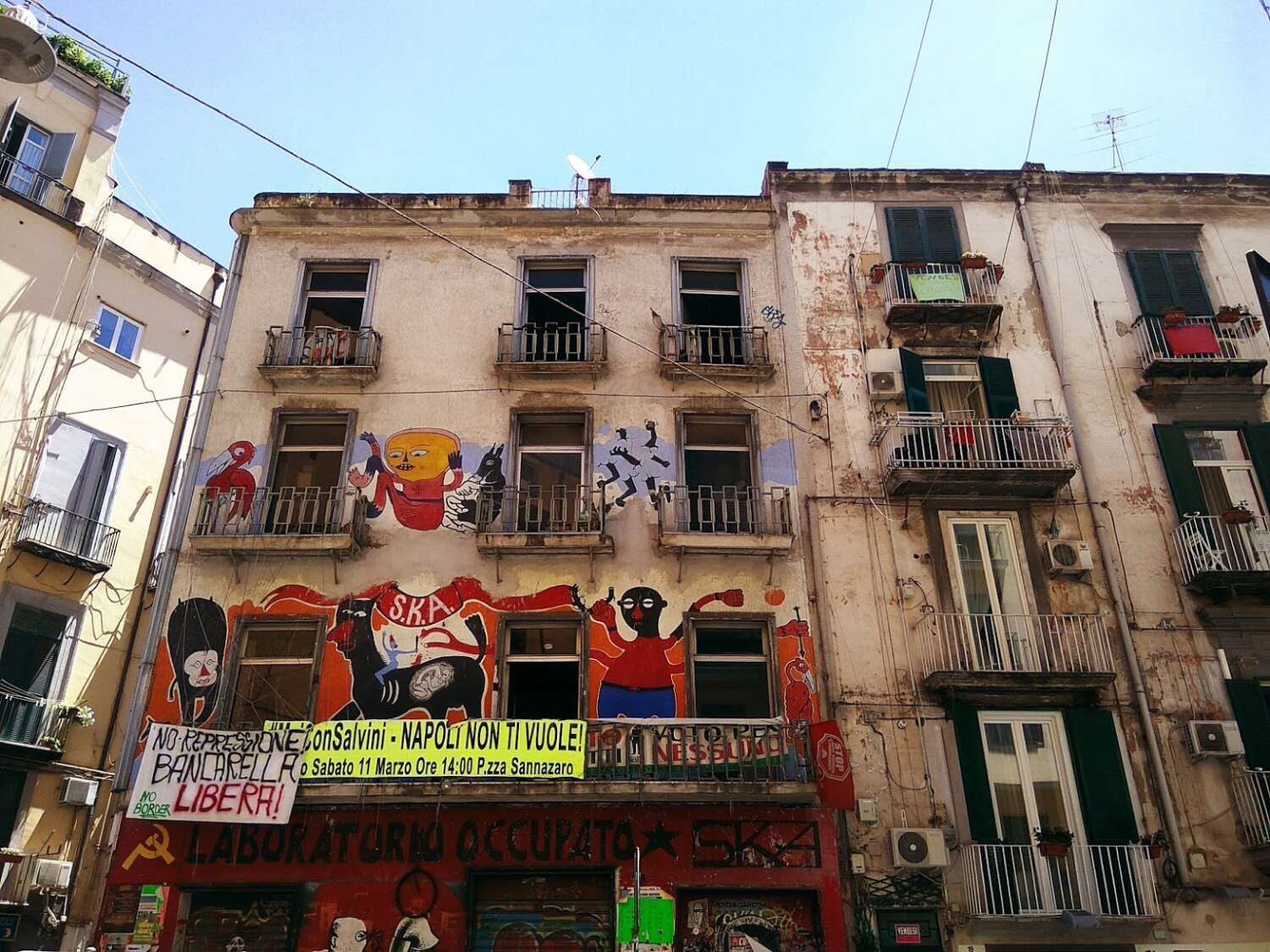 In fact, Spaccanapoli is not one street, but rather a route that stretches from the Spanish Quarter to Forcella and combines several streets (the most popular are Via Benedetto Croce, Via S. Biagio dei Librai and Via Duomo).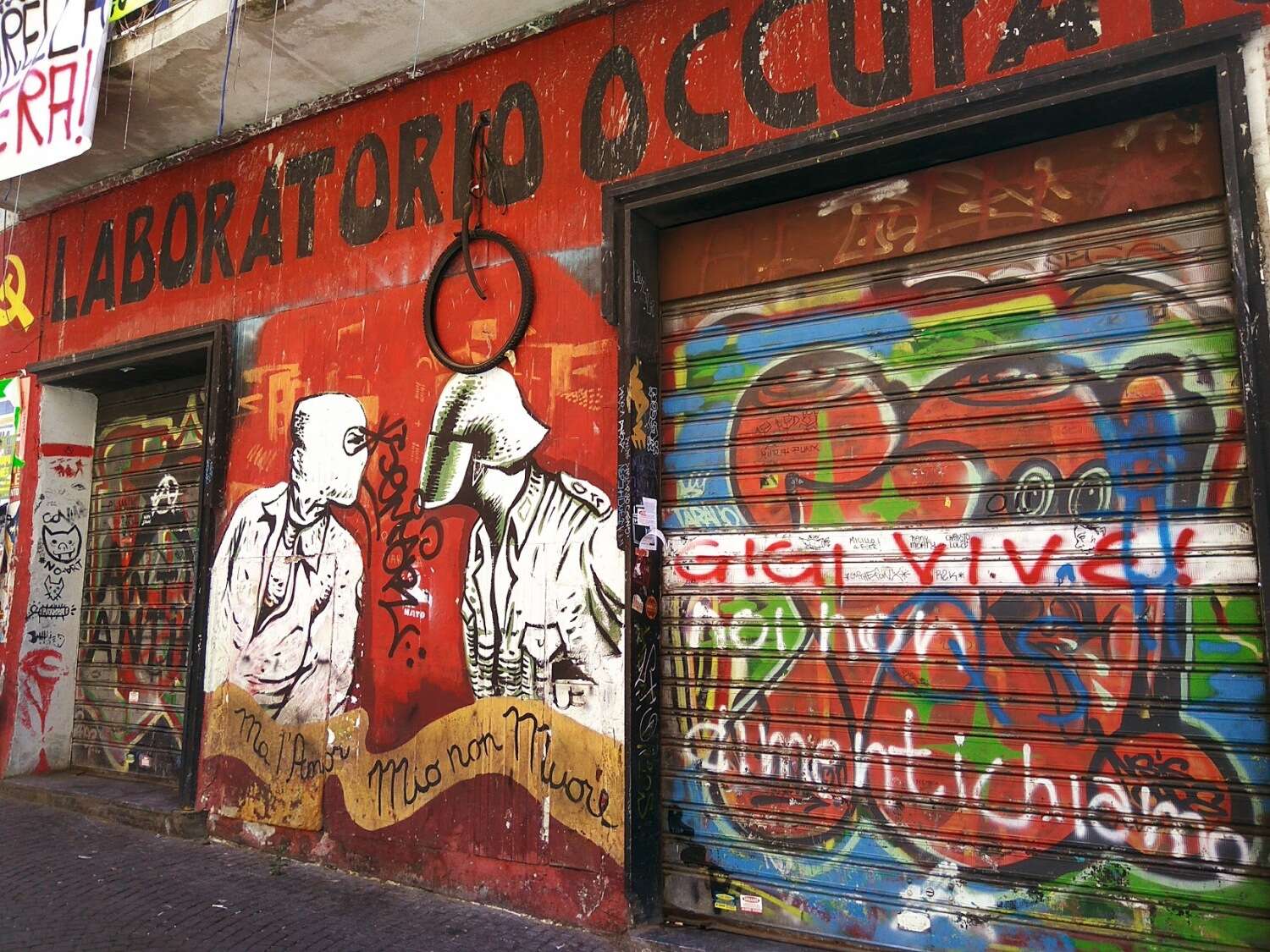 Spaccanapoli is considered to be one of the criminal parts of Naples, and the Spanish Quarter and Forcella appear in the news due to frequent robberies. Despite this, Spaccanapoli is the most visited place in Naples, there are many churches and other attractions, so many tourists coming to the city for 1-2 days may not even travel outside the historic center.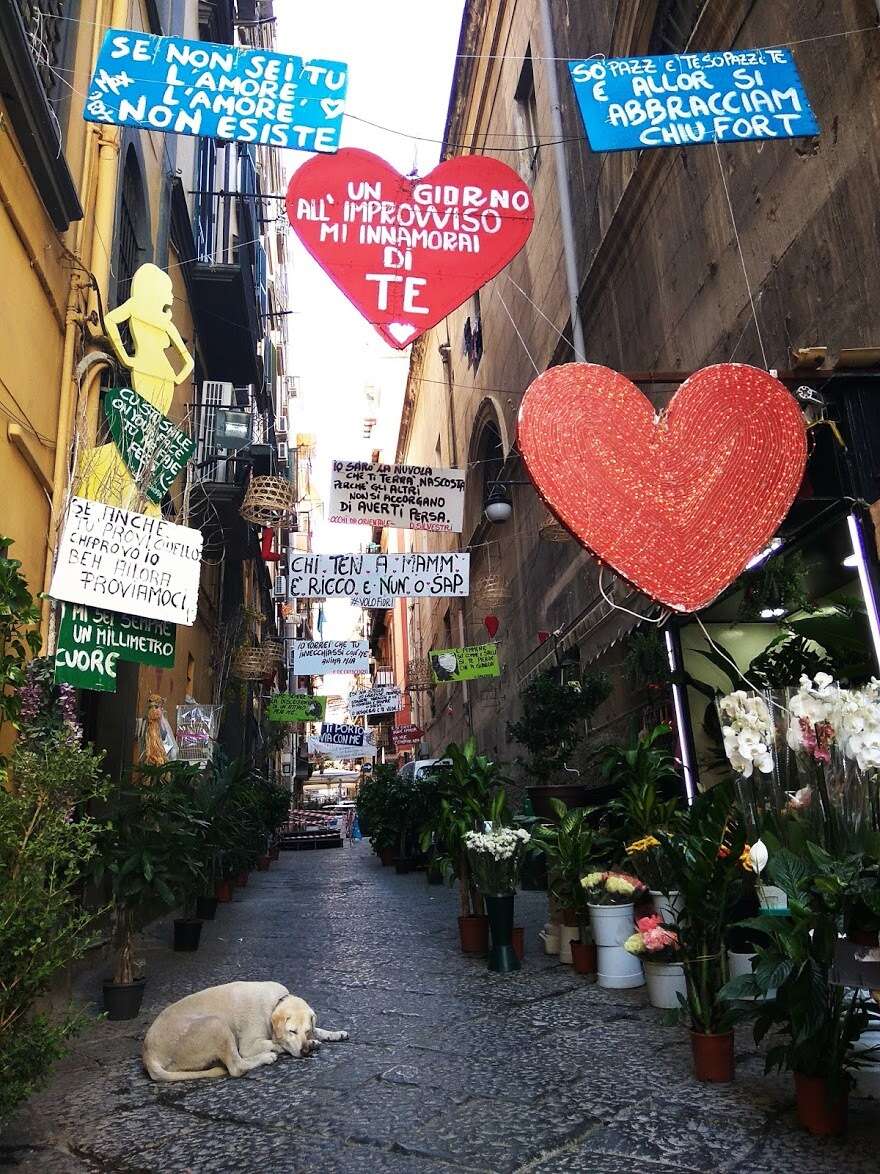 It is better to start walking along Spaccanapoli from the Piazza del Gesu Nuovo, and visit the Gesu Nuovo Church, the Santa Chiara Monastery and the Cathedral of Naples with the Cappella Sansevero. Take a walk along San Gregorio Armeno Street, where there is a festive atmosphere all year round, and local craftsmen are working on creating figures from Christmas scenes. There is also a couple of unusual sights, such as an altar in honor of the legendary football player Diego Maradona and a puppet hospital, which has existed since 1840.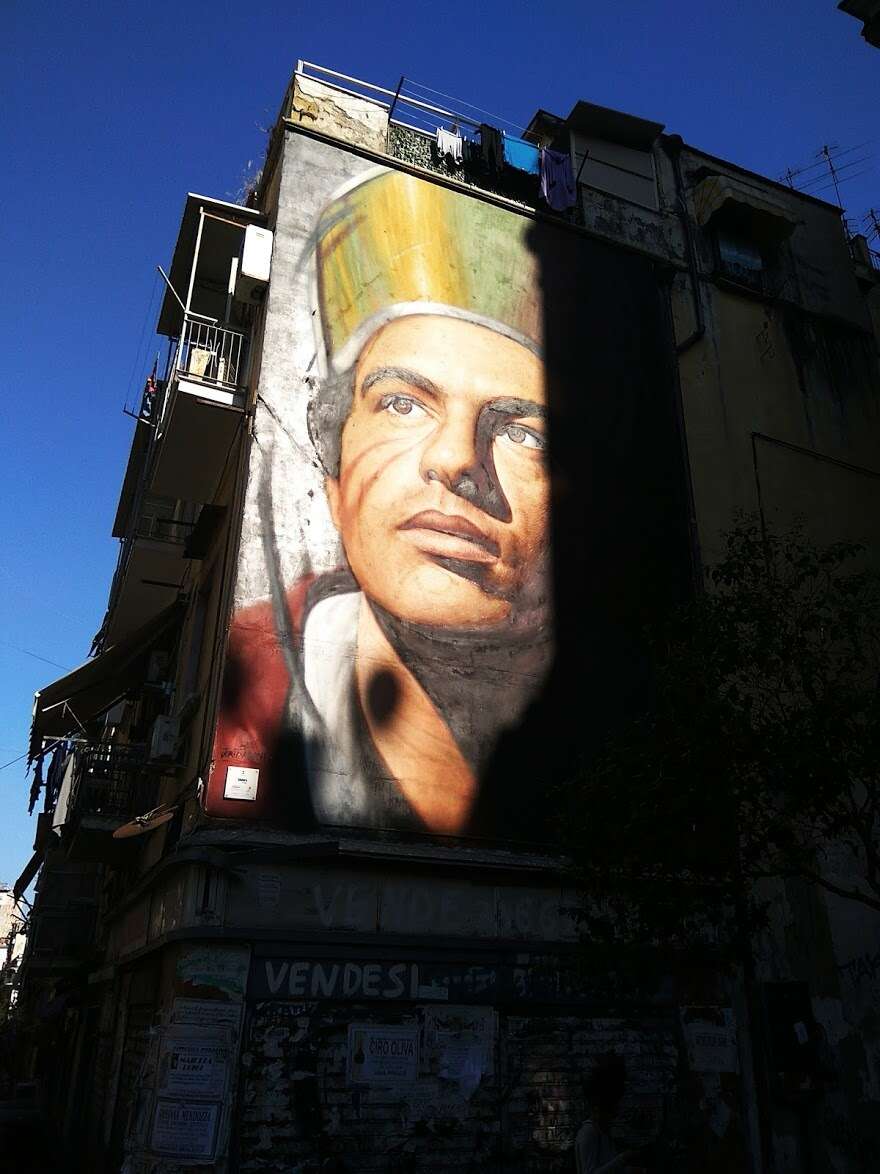 The historic center of Naples is so unique, that it was included in the UNESCO World Heritage List in 1995, and Spaccanapoli Street became a symbol of this chaotic city. When going for a walk in the center, it is recommended not to wear jewelry and rarely use expensive technology, also dress in a simple way, and keep your bag and all valuable items with you.
Journey to Mount Vesuvius
Vesuvius, the most dangerous active volcano in Europe, which claimed thousands of lives and destroyed entire cities in its history, is located 15 km from Naples. One of the most studied volcanoes in the world annually attracts thousands of travelers, who dream of climbing and exciting walks along the crater of Vesuvius.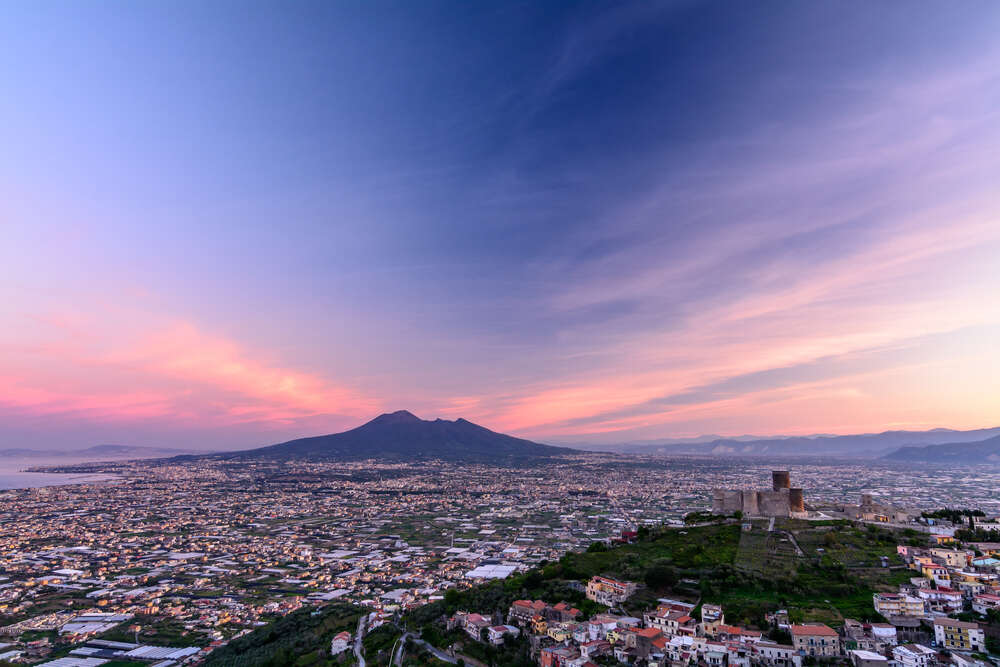 The beginning of the journey is at an altitude of 1000 meters, but you need to buy a ticket for € 10 first. For students, admission will cost €8, and children up to 120 cm tall accompanied by their parents can go for free (the rule does not apply to school trips).
You can climb Mount Vesuvius from 09:00, but the closing time varies depending on the season (from November to February to 15:00, in March and October to 16:00, from April to June and in September to 17:00, and in July-August to 18:00).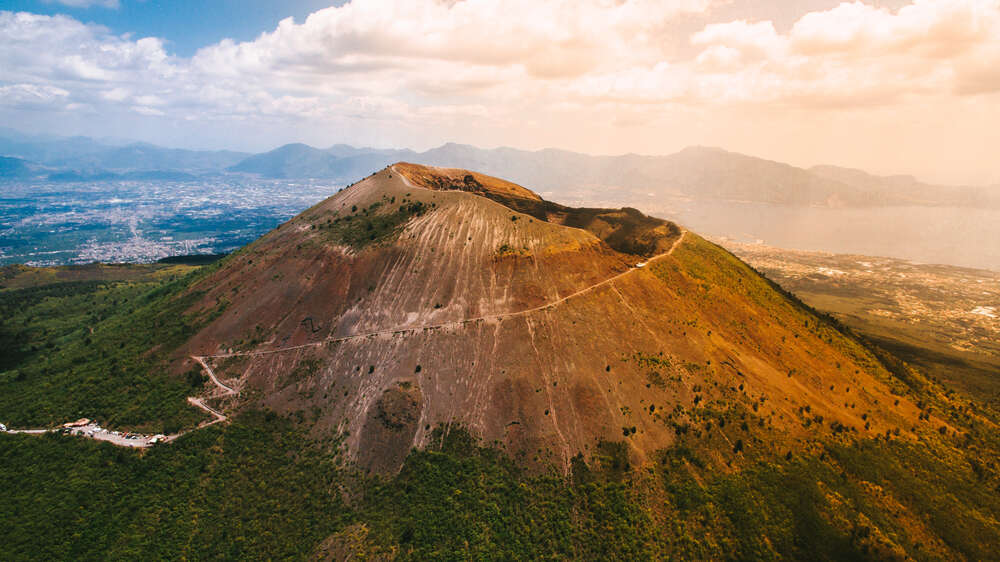 For the convenience of visitors, a walkway called "The paths of the Vesuvius National Park" was created in 2003, and it consists of 11 paths with a total length of 54 kilometers. Walking along the most popular trail No. 5 called Gran Kono will take about 2.5 hours, and the longest route along trail No. 2 will take about 8 hours, but it is during this climb that you can see the most beautiful landscapes and untouched nature.
How to get from Naples to Vesuvius by bus
The only public bus company EAV, which ran from Piazza Piedigrotta Square on the route Naples - Vesuvius twice a day, was canceled, and it is still unknown whether it will be renewed.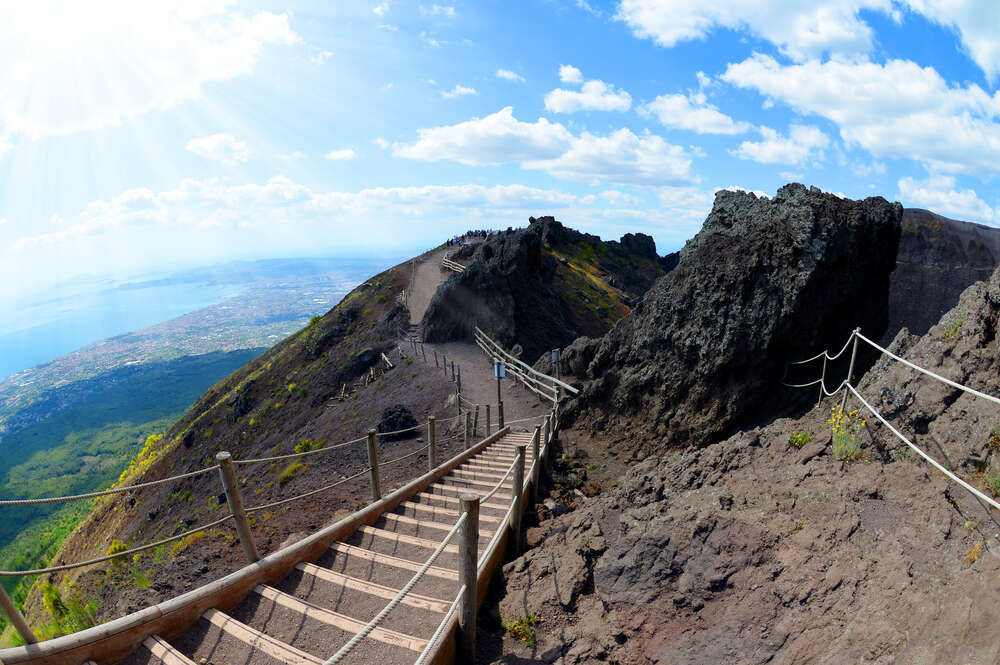 In this regard, a new route "Naples - Pompeii - Vesuvius" appeared at City Sightseeing Italy, which offers a direct transfer to attractions, as well as Wi-Fi and an audio guide in 5 languages (Italian, English, French, Spanish and German) on bus. Departure is 2 times a day at 09:15 and 10:00, a stop is in Pompeii for 3.5 hours or 2 hours 45 minutes (if you take the second bus), a stop at Vesuvius is for 2 hours, and it leaves for Naples at 16:20. Ticket price: €25 - for adults, €16 - for children from 5 to 17 years old, free of charge - for children under 4 years old.
How to travel from Naples to Vesuvius by train
Another option is the local train called Circumvesuviana with a further bus transfer to Vesuvius.
The Circumvesuviana train leaves every 30 minutes from the main train station on Garibaldi Square. You need to go in the direction of Sorrento to the Ercolano-Scavi station (€2.50 and 15 minutes of travel time) or Pompei - Villa dei Misteri (€3.20 and 35 minutes of travel time).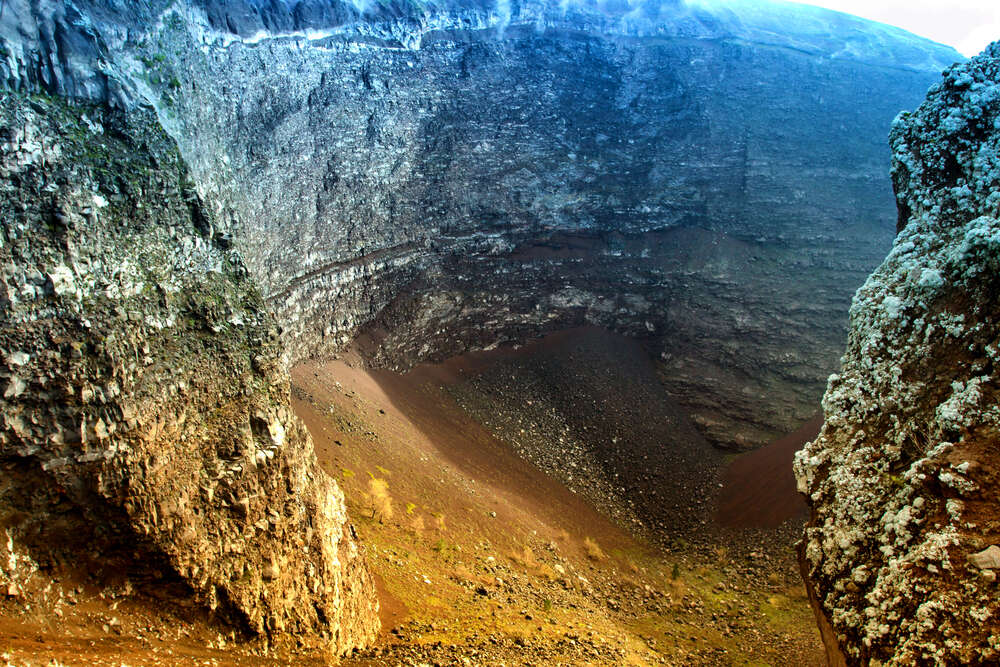 Important: suburban ticket offices are located at the lower level of the station, and the train leaves from the underground platform, but it's easy to figure it out, just follow the signs "Circumvesuviana".
From Ercolano-Scavi station, Vesuvius can be reached by a private bus called Vesuvio Express. Travel time is 30 minutes, and the cost of a round-trip ticket is €10. Vesuvio Express also offers a combined route for € 24.90 from the Ercolano-Scavi stop to Vesuvius with a return directly to Naples, but booking is only possible for groups of 3 people or more.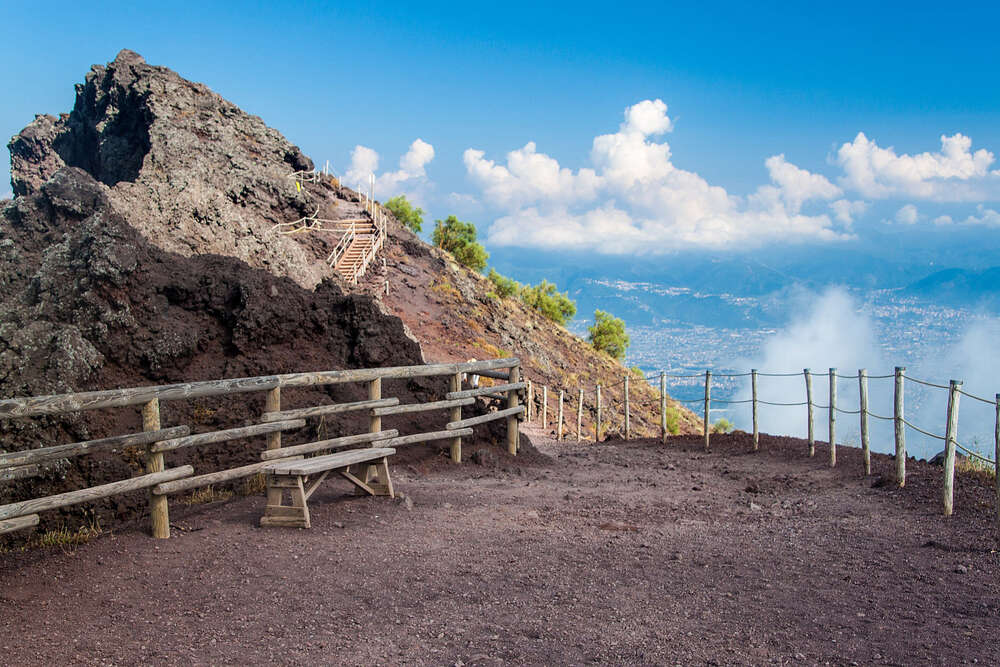 From Pompei - Villa dei Misteri station, you can reach Vesuvius by public transport company EAV or with a tour from the private company Busvia del Vesuvio. EAV buses run approximately once per hour, travel time is 50 minutes, and a one-way ticket costs €2.70. A tour from Busvia del Vesuvio will cost €22, but in addition to the transfer, entrance to the Vesuvius National Park and a guide are already included.
Pompeii: how to get, how much the admission ticket is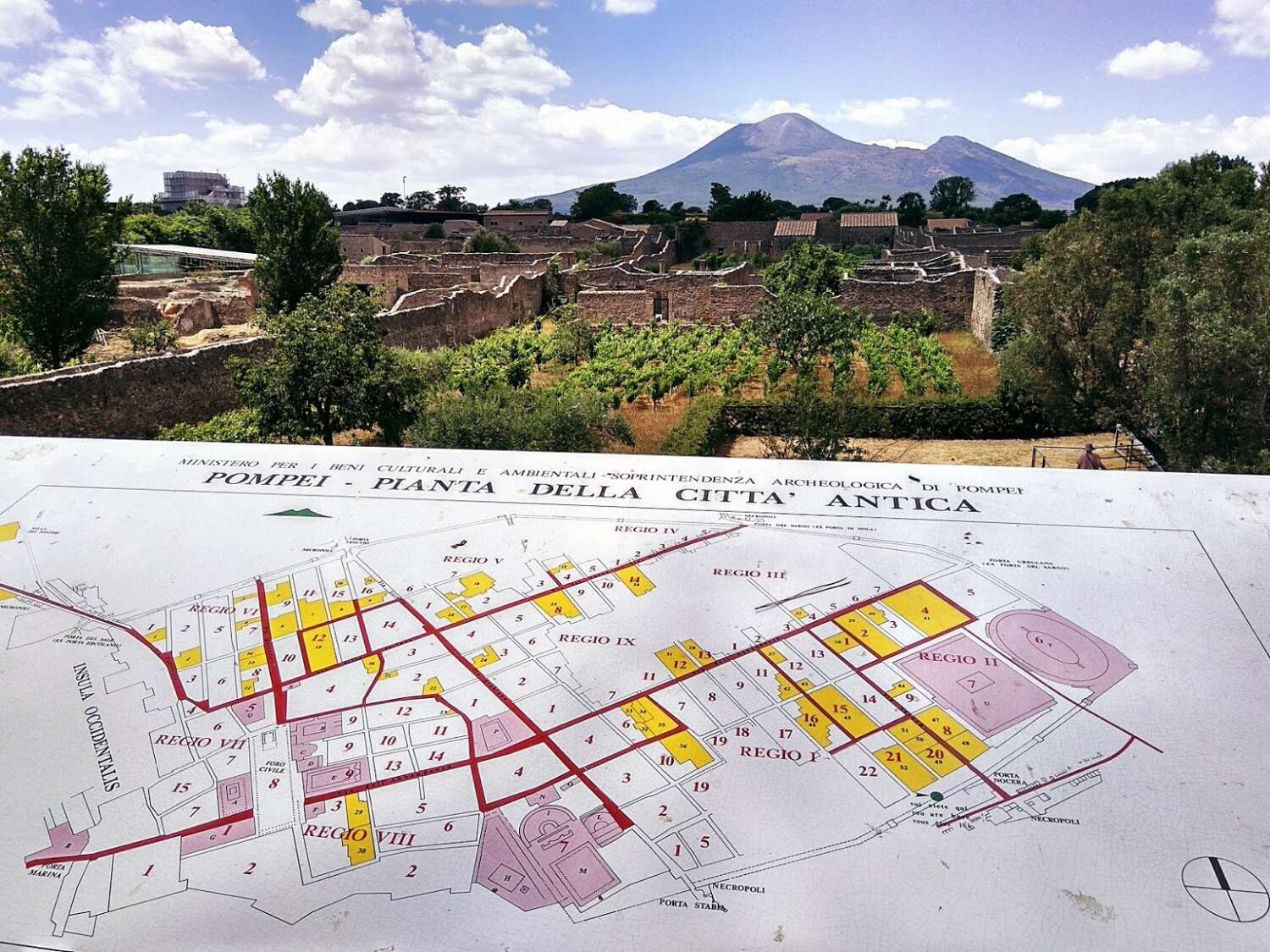 Another important attraction just 25 km from Naples is Pompeii. In 79 A.D., the city suddenly ceased to exist after a powerful eruption of Mount Vesuvius. Now, Pompeii is a whole city buried under the ashes with squares, temples, public buildings and private villas, the archaeological ruins of which occupy about 440,000 square meters.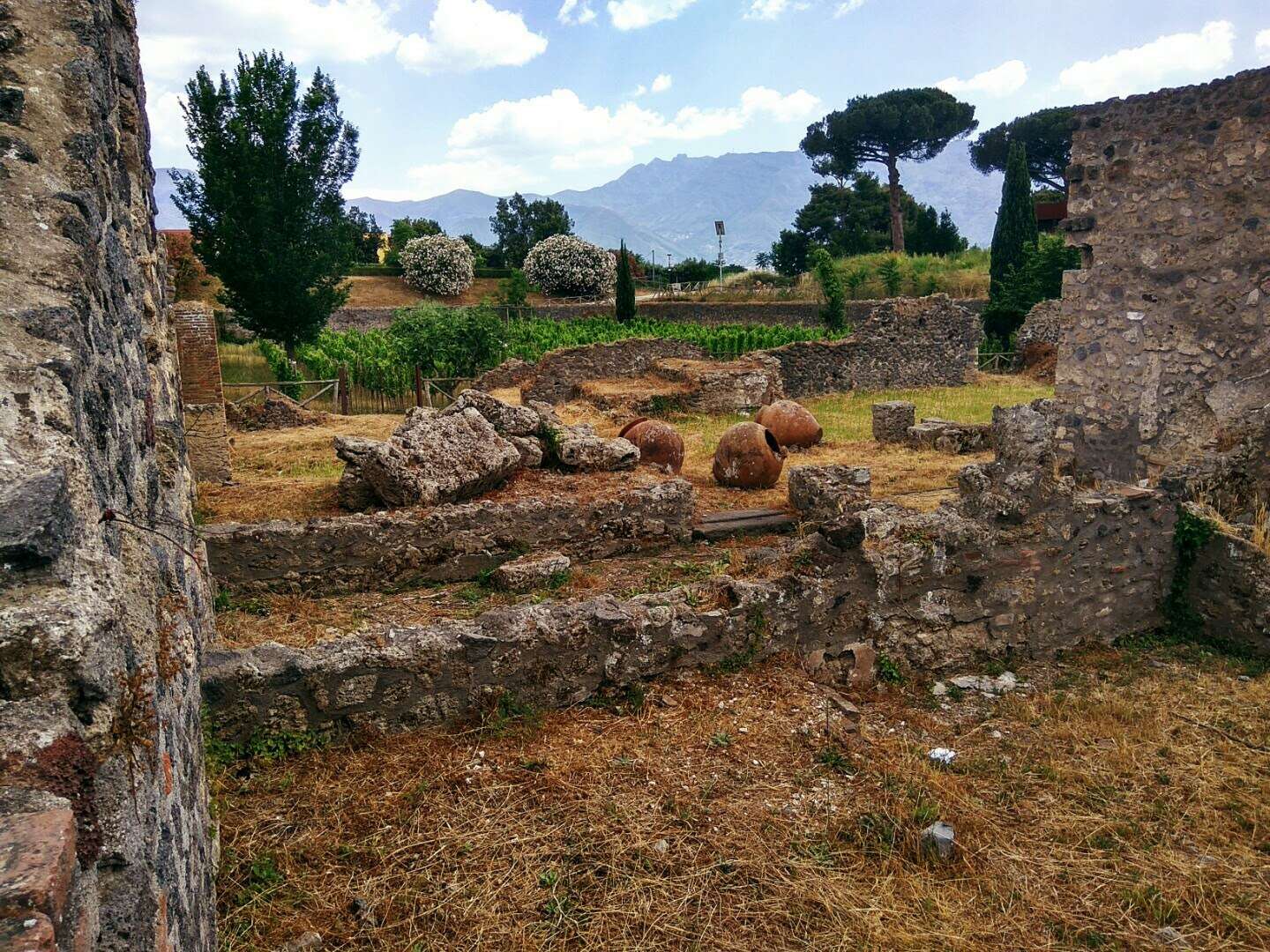 If you plan to explore Pompeii yourself, be sure to take a free map at the box office. Entrance ticket costs €15, for children under 18 years old, it's free of charge. Also, every first Sunday of the month from October to March, admission is free.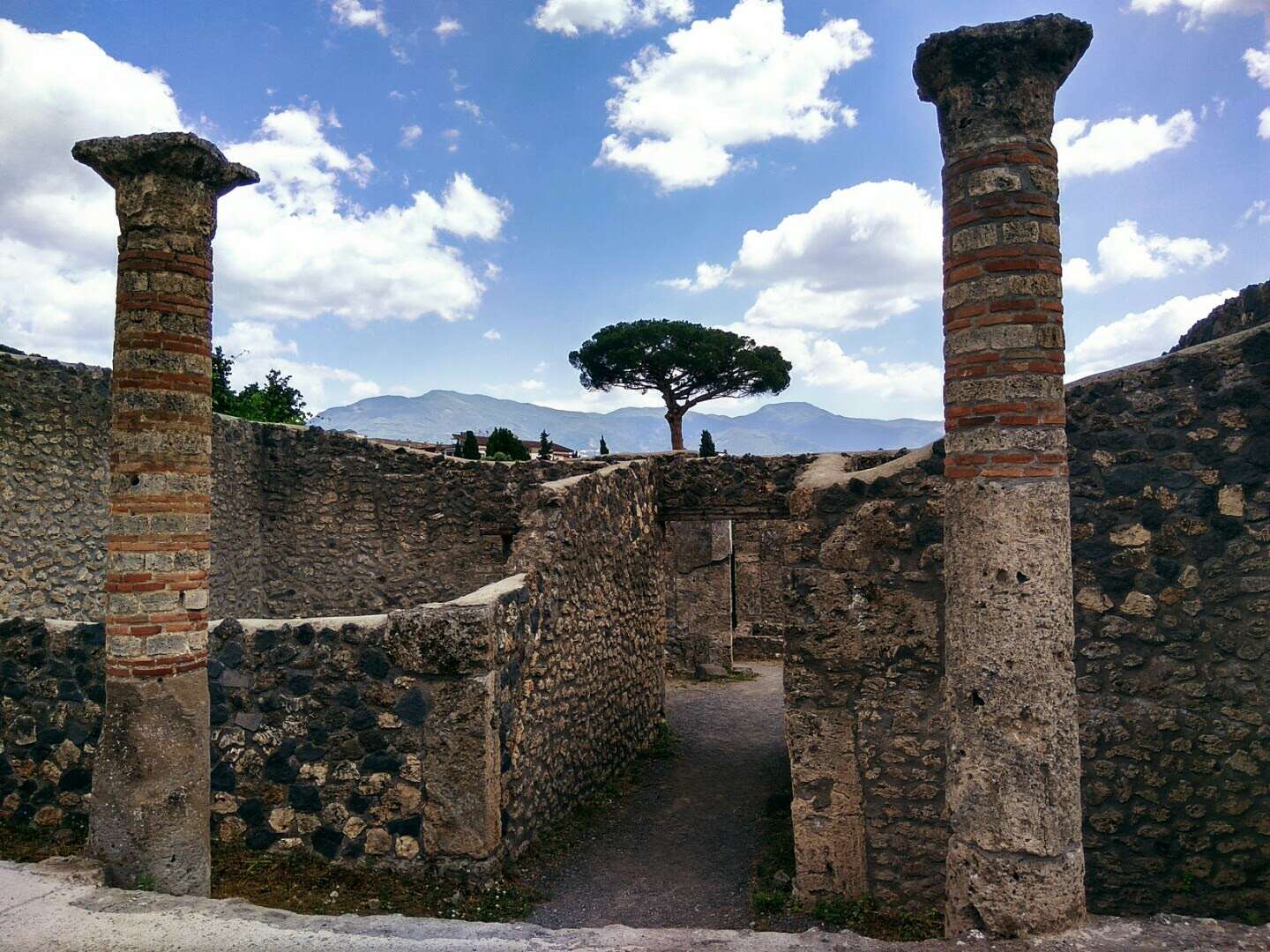 The Circumvesuviana local train from the main train station to the Pompei-Villa dei Misteri station leaves every half hour. Travel time is 35 minutes, the cost of a one-way ticket is € 3.20.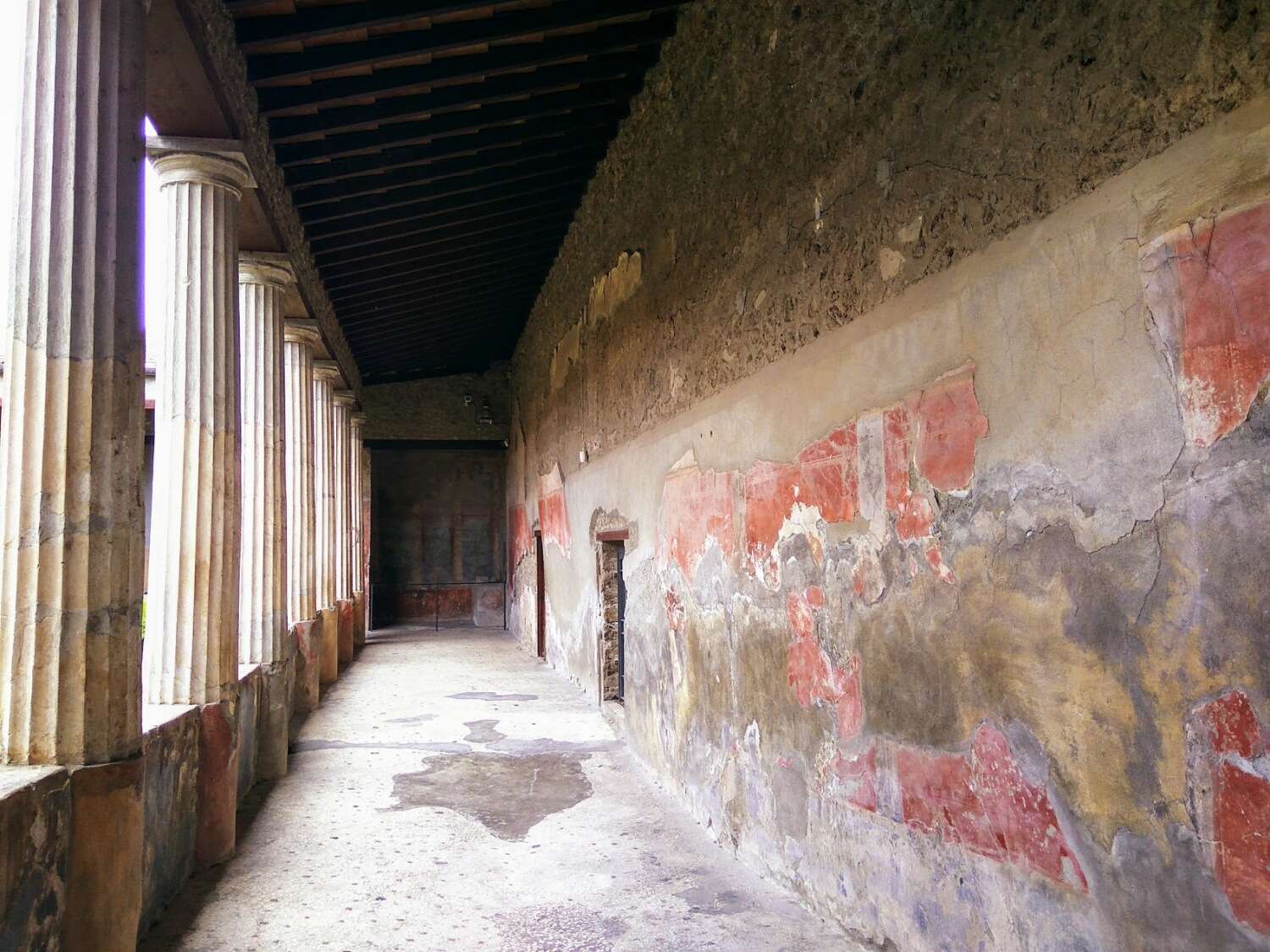 SITA buses leave for Pompeii from the Nuova Marina stop, which is located in the port of Naples. Travel time is 35 minutes, a one way ticket costs € 2.80.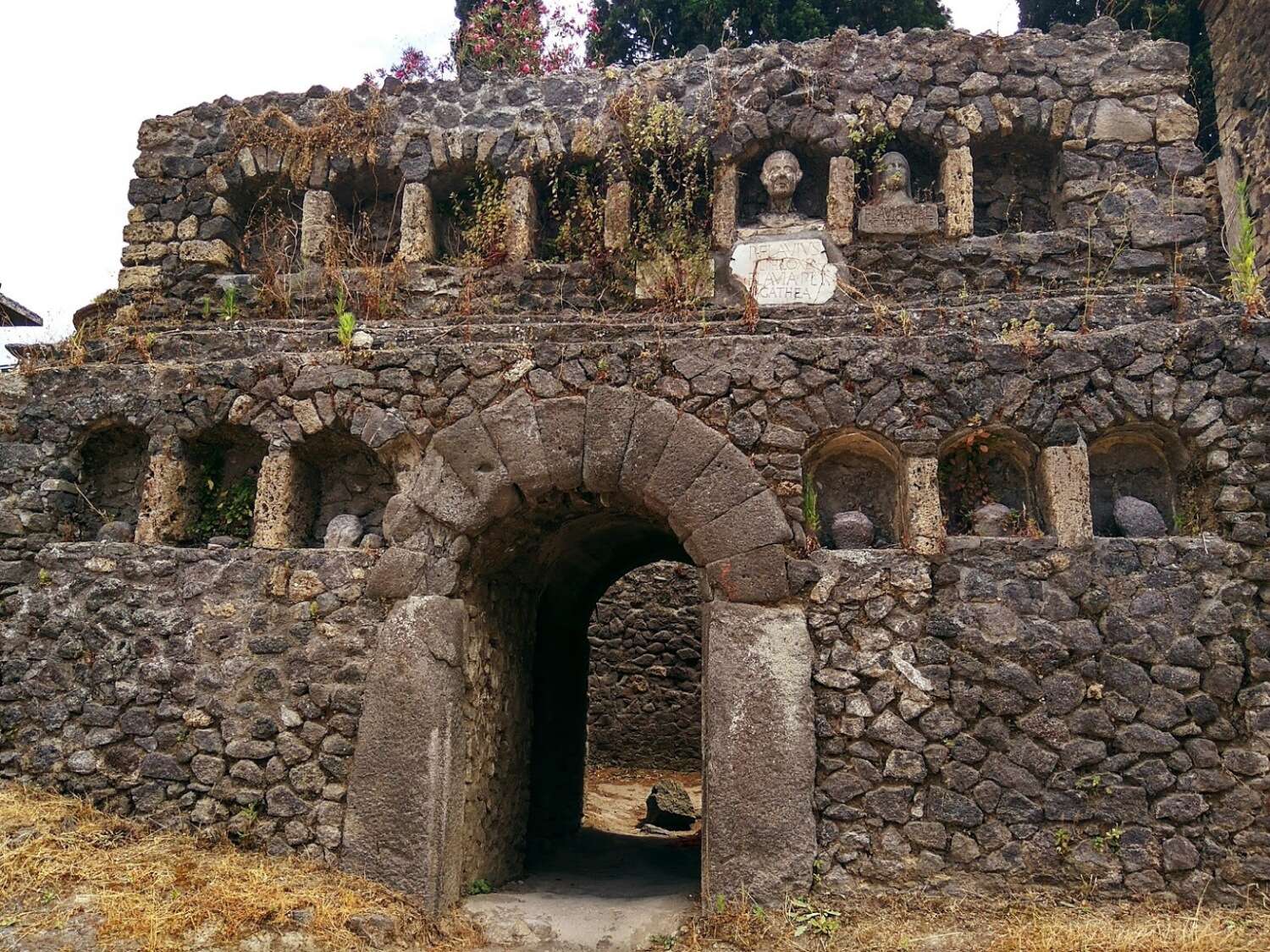 Life at the foot of the volcano taught the Neapolitans to appreciate every moment, and their serious looks often hide a good Italian soul. Naples means special people and an unusual city that is worth seeing with your own eyes at least once in your life!