The inhabitants of Nepal believe that it was in their country that Buddha was born, and, having got here, you can also believe in it. Ancient history can be felt everywhere, colorful flags with mantras flutter in the wind, and snow-capped peaks rise on the horizon. Most tourists arrive in Nepal just for the latter, but besides the mountains in this amazing country, there is something to see, Travellizy Team is sure about this.
Get in touch with the history of Kathmandu and Bhaktapur
On the dusty streets of the capital of Nepal, a bizarre mix of people, mopeds, cows and dogs is seething, densely seasoned with red dust. In Kathmandu, you can easily travel back to the past for several centuries, wrapped in some of the courtyards-wells with an ancient stupa in the middle.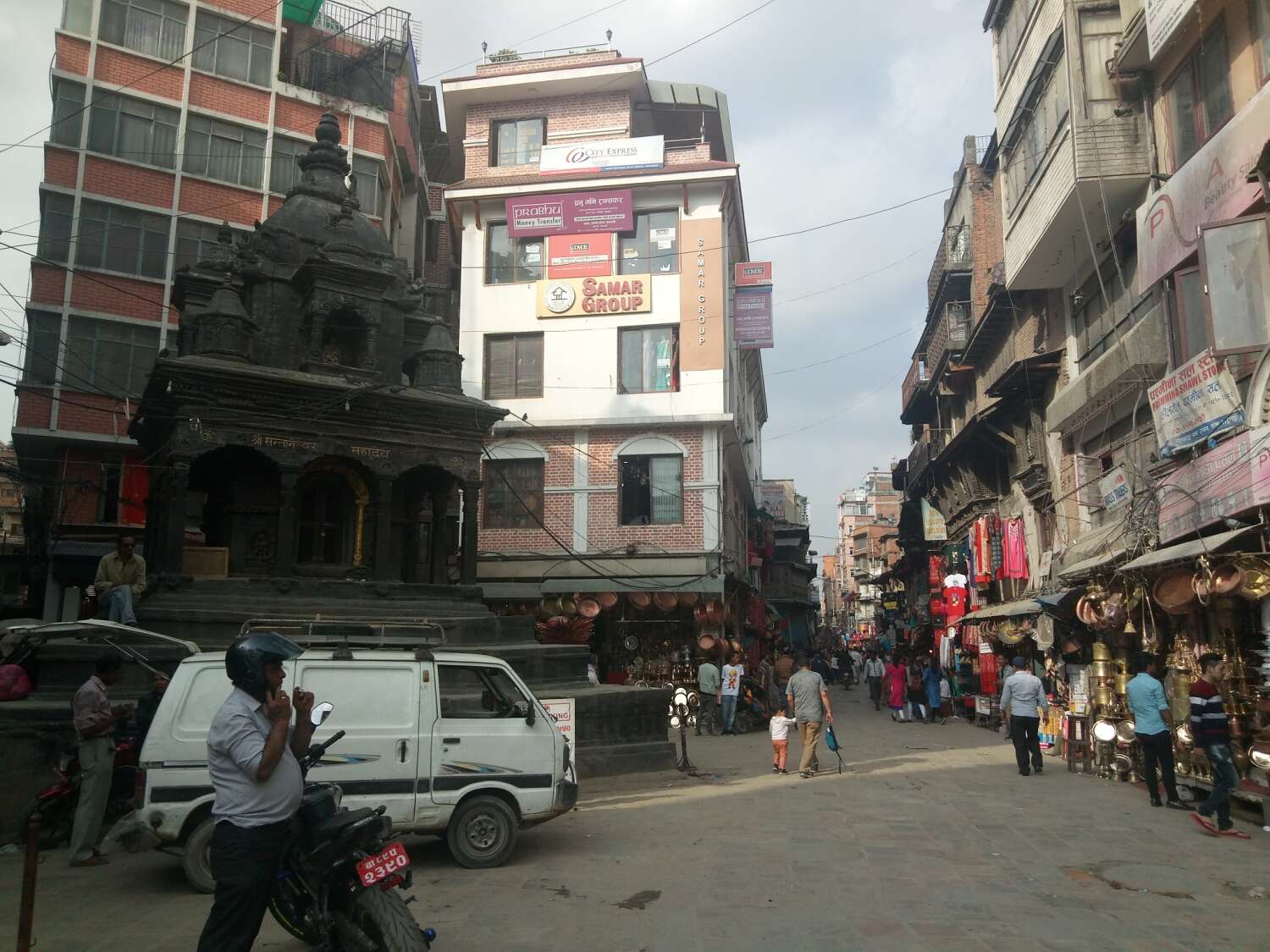 Make sure to go to Durbar Square, if you are lucky, you will see the living goddess Kumari, take a walk along the adjacent streets and be sure to turn a couple of cramped alleys, as the city noise breaks off sharply there, and you can find a lot of interesting things around the corner of the house, for example, an old well or temple. Entrance to Durbar for foreigners is paid (€ 1.2).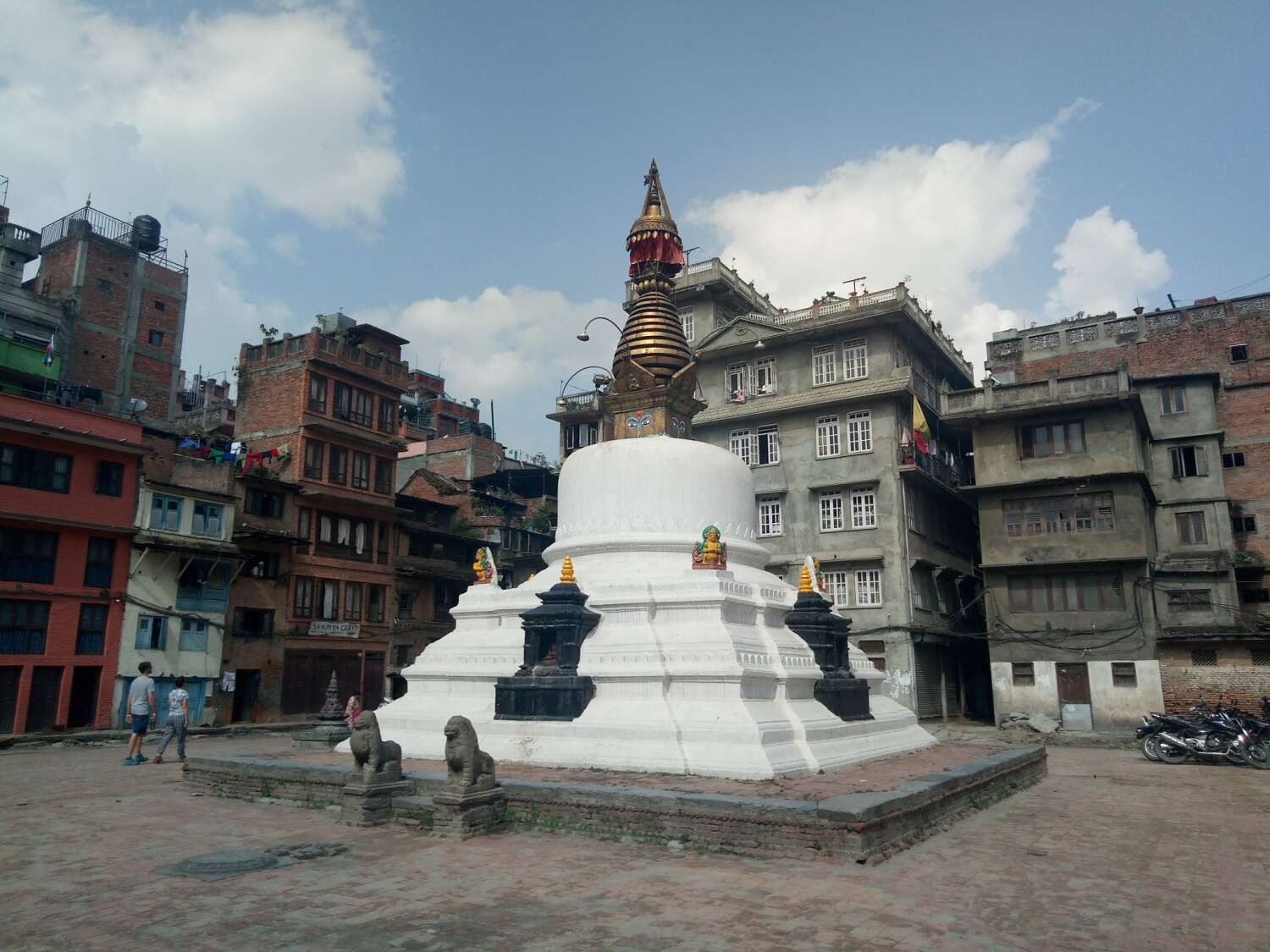 An excellent view of Kathmandu opens from the Swayambhunath Stupa (Monkey Temple), most of all souvenirs and cafes on Thamel Street and in the area of Free Street. The largest and most famous stupa of the city is Boudha, and you can look at the real Hindu cremation of the dead in the Pashupatinath Temple. Well, of course, in Kathmandu, you can endlessly walk and just stare around, absorbing all this colorful, noisy and fragrant flavor. The main thing is to watch where you step and put on a mask on your face, because in the Nepalese capital is very dusty.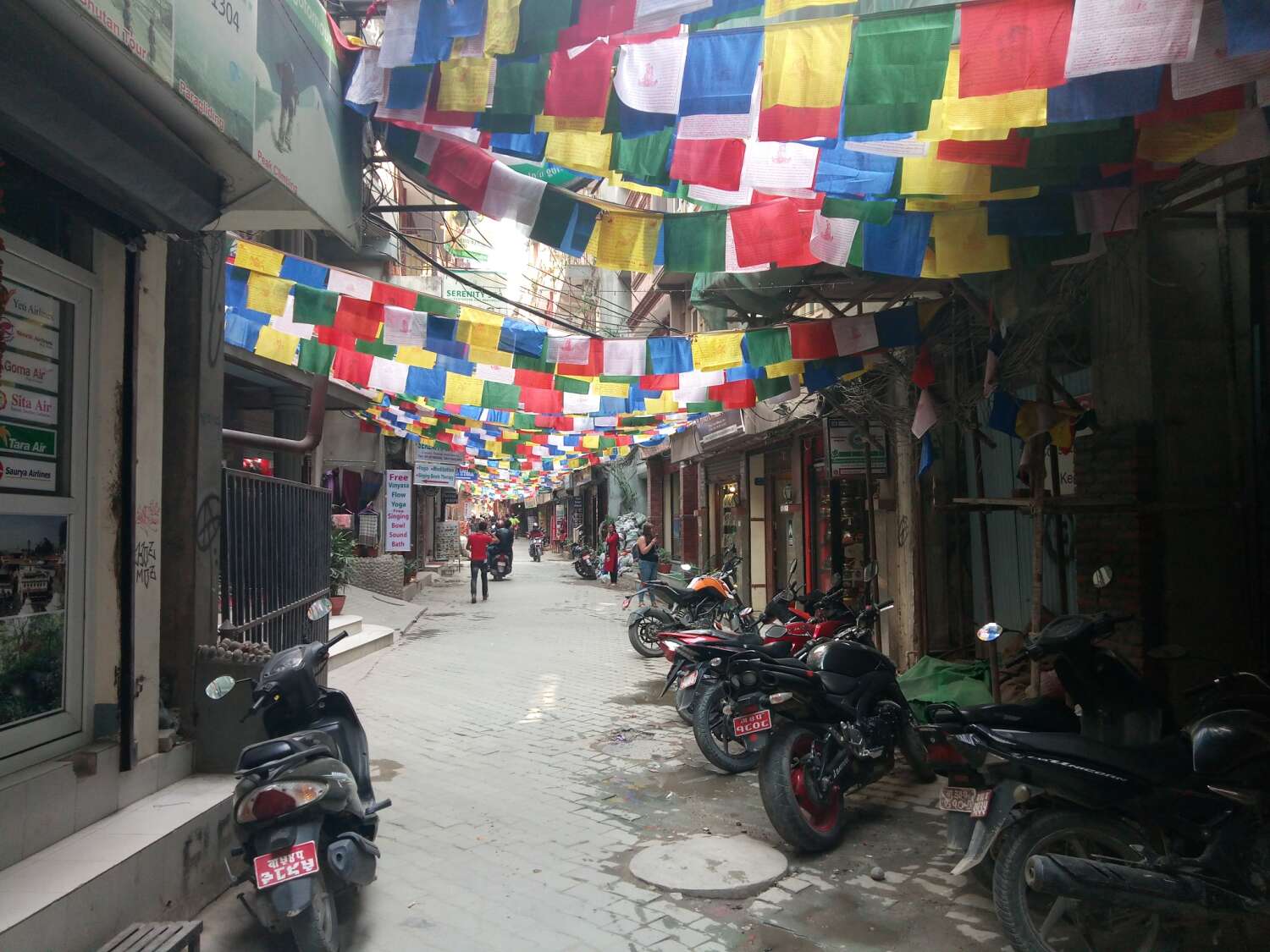 If the 21st century coexists peacefully with the 15th century in Kathmandu, which is manifested in modern shops and fashionable coffee houses, then in its suburb Bhaktapur, time seems to have stopped. Half an hour by bus, and you will find yourself in perhaps the most picturesque of the cities of Nepal. There are much fewer tourists than in the capital, and much more indescribable medieval atmosphere. Go to Durbar Square (yes, this is the name of many central squares in Nepal), visit the 55 Window Palace and the National Gallery of Art, find all the wells and temples in the Tripursandari area. One day is enough for a quick tour of Bhaktapur, but if you are not in a hurry, try to live a few days in an old building in the historical center in order to properly feel the atmosphere of the city. Please note that entrance to the old center of Bhaktapur is paid for foreigners and costs € 13, but inside, you can visit most temples and museums for free.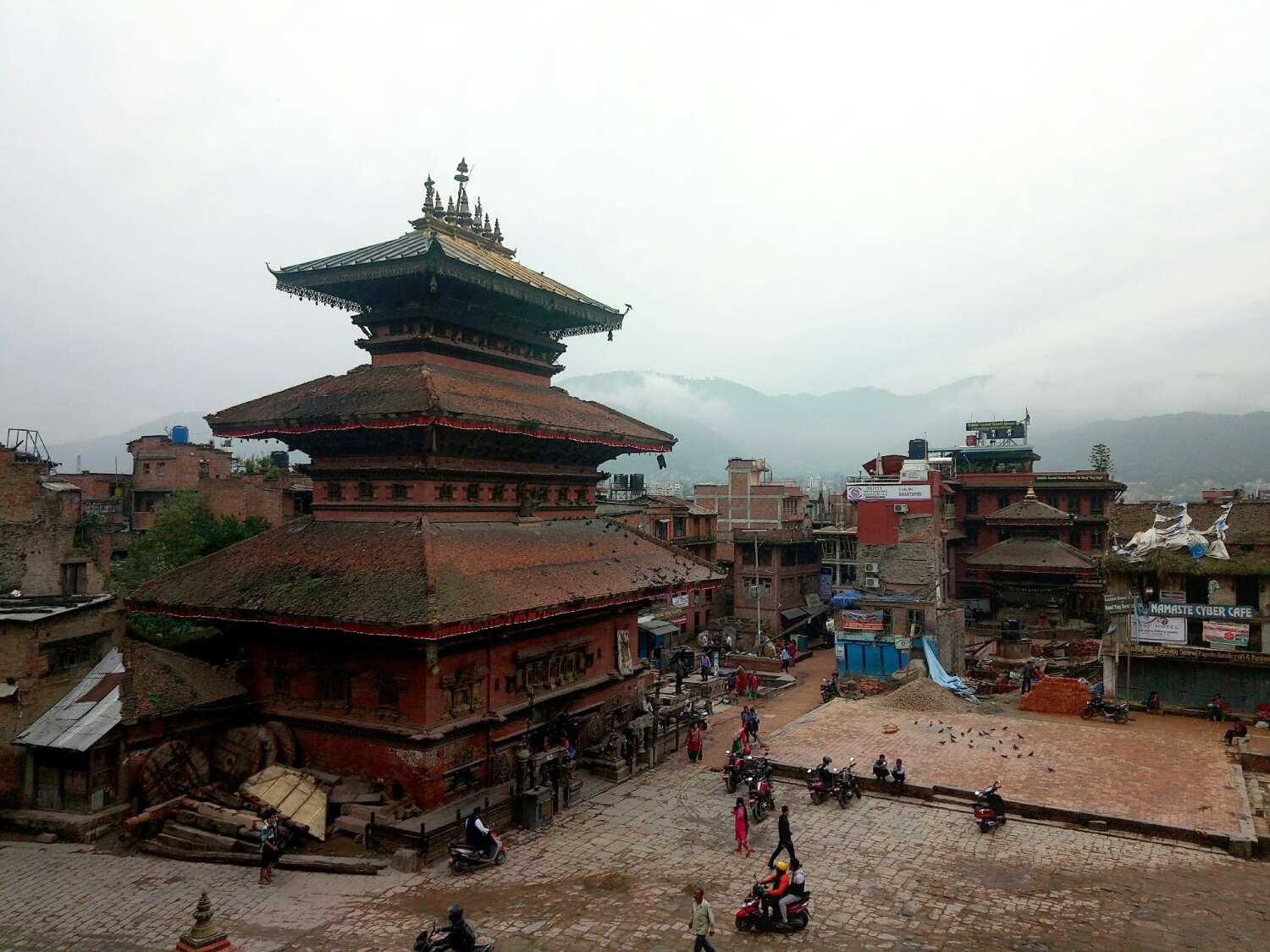 Dust and flags: what to see in Kathmandu, the capital of Nepal
Take a ride on the lake and paraglide in Pokhara
Pokhara is not only the starting point for most trekking routes, for example, around Annapurna. It is also a calm city in the mountains, characterized by a very developed tourist infrastructure, a large lake with a promenade and marvelous mountains around.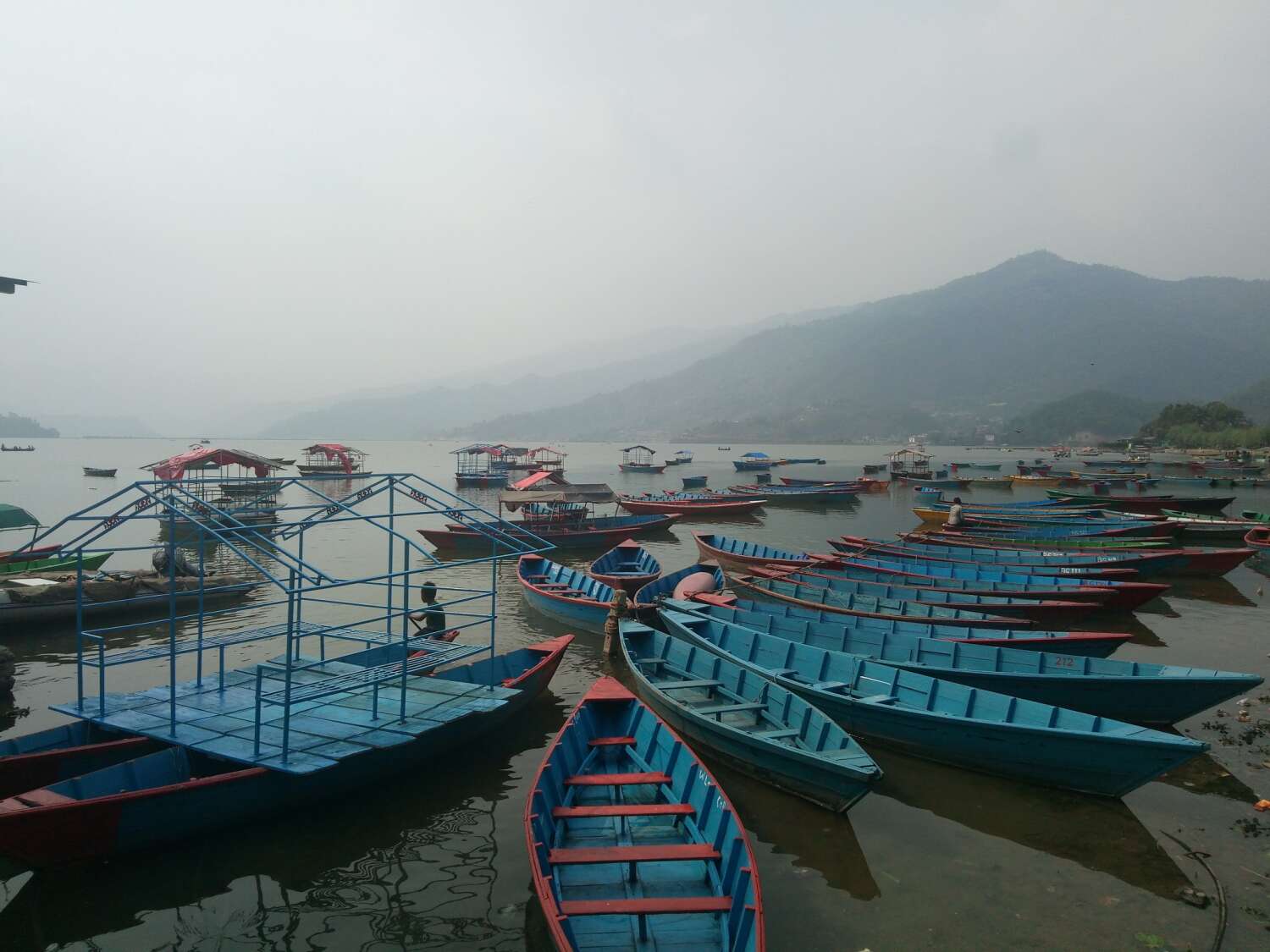 Take a boat ride on Lake Pheva, you can sail far from the coast and just enjoy the dizzying views just in half an hour. If you prefer a more active rest, then jump with a paraglider from one of the hills. This pleasure costs only € 50, an experienced instructor will take care of the management, and you just have to enjoy the flight and take pictures of yourself and your surroundings with the camera that you will be given at the start.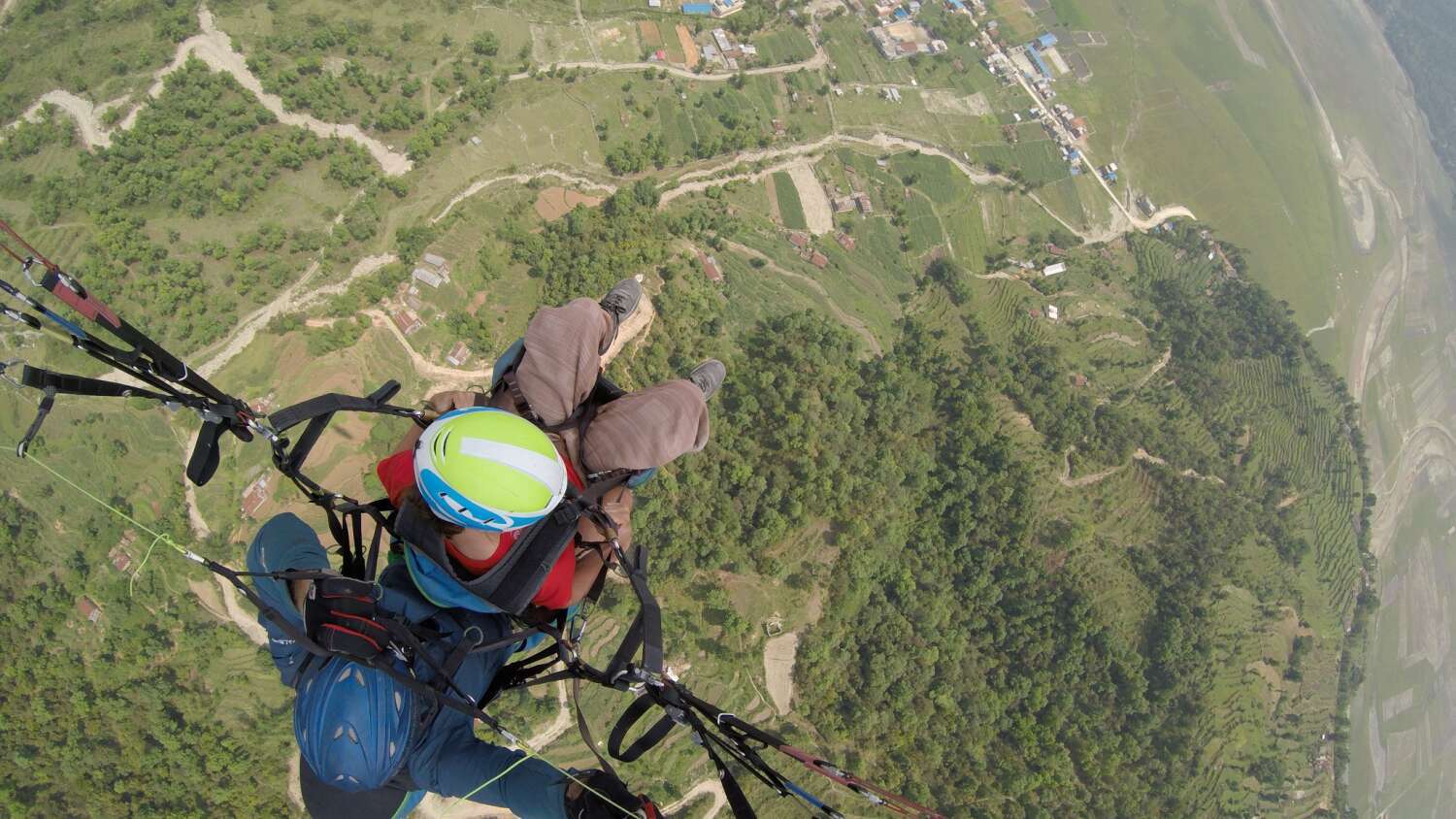 Would you like to stretch yourself before the track? Go to the Japanese Temple and Peace Pagoda. All the equipment, clothing, food and medicine you need for mountain hiking can be bought (or rented) on the main tourist street - Lakeside. Also from Pokhara, there are many one or two-day routes for beginners.
Go hiking to the Himalayas
The majestic Himalayas are the main reason for foreigners visiting Nepal. Someone prefers the maximum extreme and goes to conquer Everest or Annapurna, and someone chooses easier routes. There are tracks for 1-2 days and 2-3 weeks, with climb up to 5,500 meters above sea level and up to 1000, routes that you can literally walk in slippers and shorts or serious tests for character and health.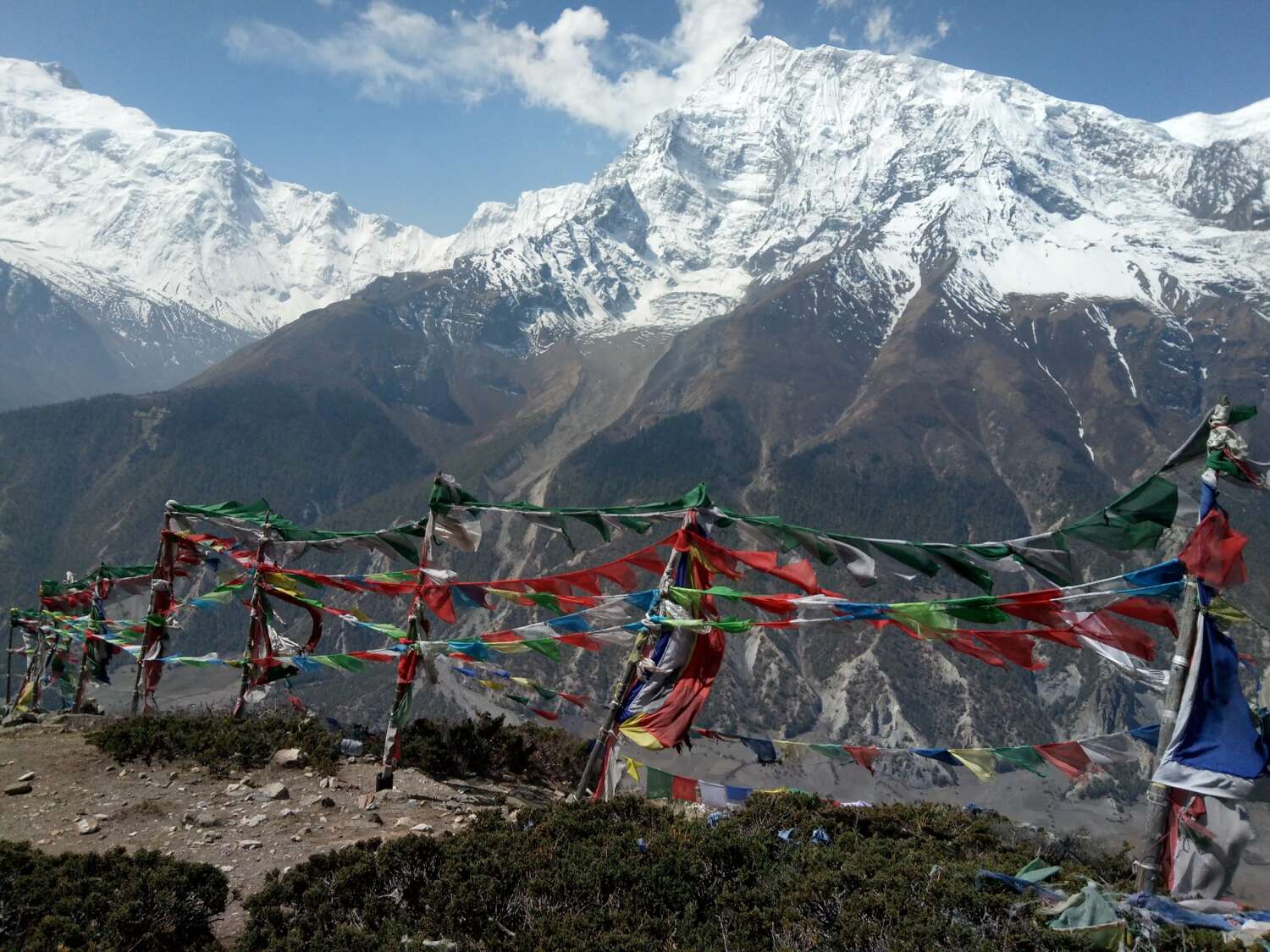 In order to go to any more or less serious track, you will need to get a special permit, which will be checked at control points along the route. This can be done at offices in Kathmandu and Pokhara, it costs from € 16 for independent travelers, to obtain this permit, you need a passport with a visa and two photos that can be taken on the spot.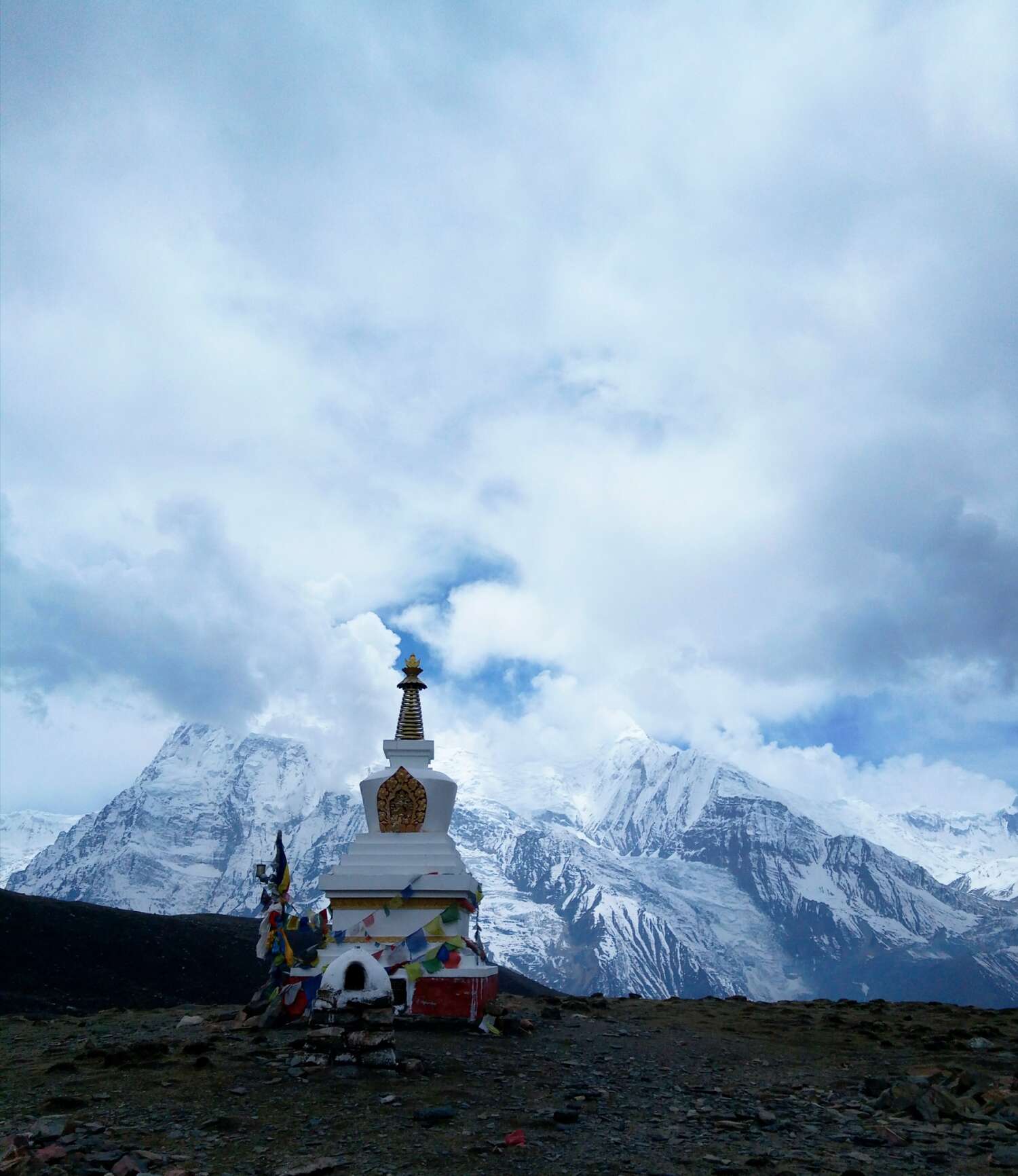 And do not treat even the lowest and safest mountains carelessly or scornfully, the mountains do not forgive this. Make sure to wear comfortable shoes and clothes, do not walk along mountain trails and roads without maps and food supplies, carry cash and, what is most important, a reliable company. If there is no company, you can always hire a carrier-porter, who will carry a backpack for you, and will give a hand on a difficult pass, as well as will take a spectacular photo à la mountain conqueror.
Lumbini, Buddha's birthplace
They say that Prince Gautama Siddhartha himself, better known as Buddha, was born in a small village in western Nepal. Now it is one of the four main centers of pilgrimage for Buddhists in the world and a place notable for tourists.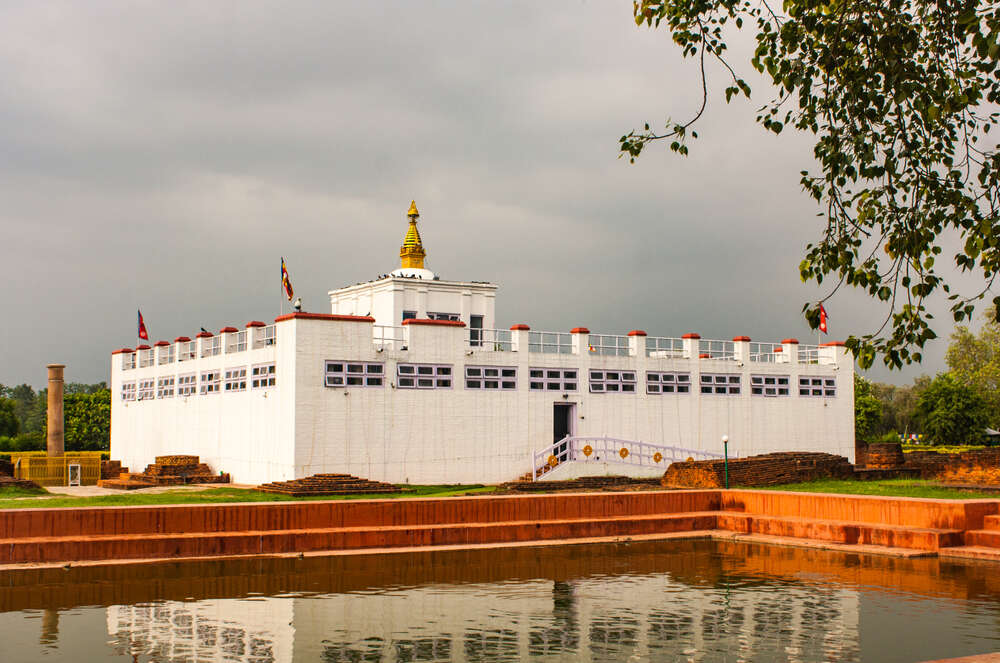 In Lumbini, there are buildings created by architects from many Buddhist countries. The place of attraction for pilgrims is Ashoka Pillar near the Maya Devi Temple, there are almost always a lot of praying people. The Japanese built the snow-white Peace Pagoda, the Chinese built Zhong Hua Temple, and the Thais built the Royal Thai Monastery. Make sure to visit Maya Devi Temple, erected at the site of the alleged birth of the Buddha, take a walk in the park with sacred flags on the ropes.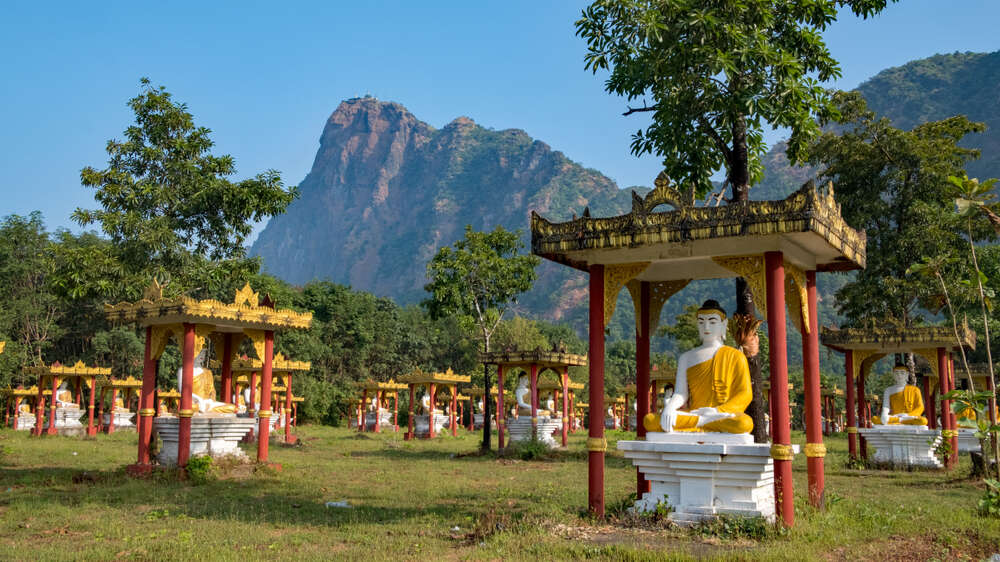 The fastest way to get to Lumbini is by plane, the bus on Nepalese roads will go from Kathmandu for a very long time, after all, 300 km in this mountainous country is a considerable distance.
Take a picture of rhinos in Chitwan
Chitwan National Park is considered to be one of the best national parks in Asia, and it is here that you can look at the untouched nature of Nepal. In a valley covered with green jungle, not only very rare Indian rhinos live, but also the famous Bengal tigers, elephants, deer, monkeys and over 400 species of birds.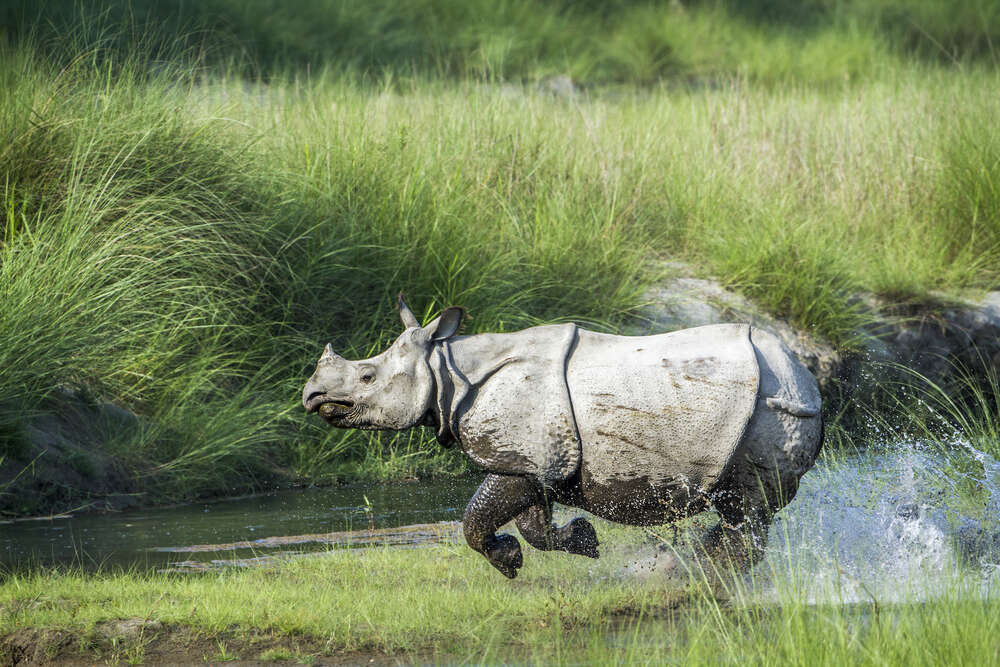 You can see all the diversity of wildlife in Chitwan during a jeep safari or canoe trip on the West Rapti River. The latter option, by the way, gives you a great chance to look at crocodiles. And, if you don't want to have a quick look at the park, but to live in nature, then at your service are hotels with pools and cocktail bars. True, these are not the most developed corners of Nepal, and even in the coolest hotels, there may not be internet and hot water. But this is compensated by the amazing nature around.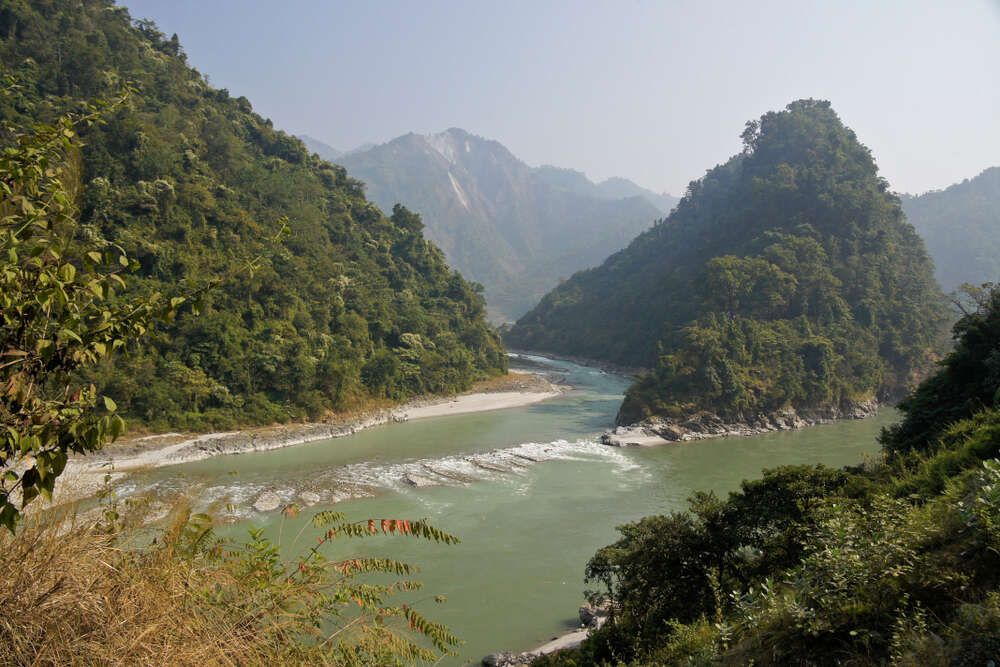 You can get to Chitwan in a trivial way by bus or plane from Kathmandu, or in an original way on a raft on the Trisuli River. Such a trip lasts two or three days, the conditions are rather Spartan, but the impressions are unforgettable.
Eat momo and dal bhat - anywhere you like
The cuisine of Nepal is quite simple, but incredibly tasty, and momo with dal baht are its two main dishes. The first is dumplings with different fillings, such as vegetable or meat. Momo can be steamed or fried, served with hot sauce or herbs, but in any case, it is very tasty.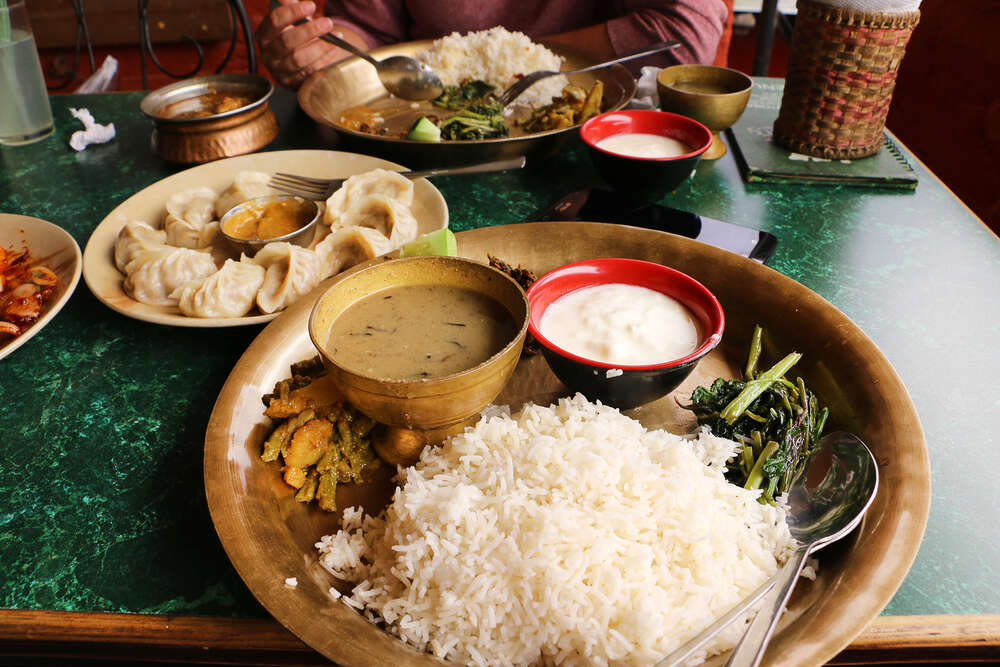 Dal baht is, neither more nor less, a symbol of Nepal, well known to everyone who went to the mountain tracks. No wonder they even sell T-shirts with the slogan "DHAL BHAT POWER - 24 HOUR!" in Thamel. A dish of rice, lentil stew, tortillas and many small snacks in the form of pickled vegetables, is very insidious. The fact is that you can ask for an addition of almost all the components for free, so you can overeat with one serving of dal baht.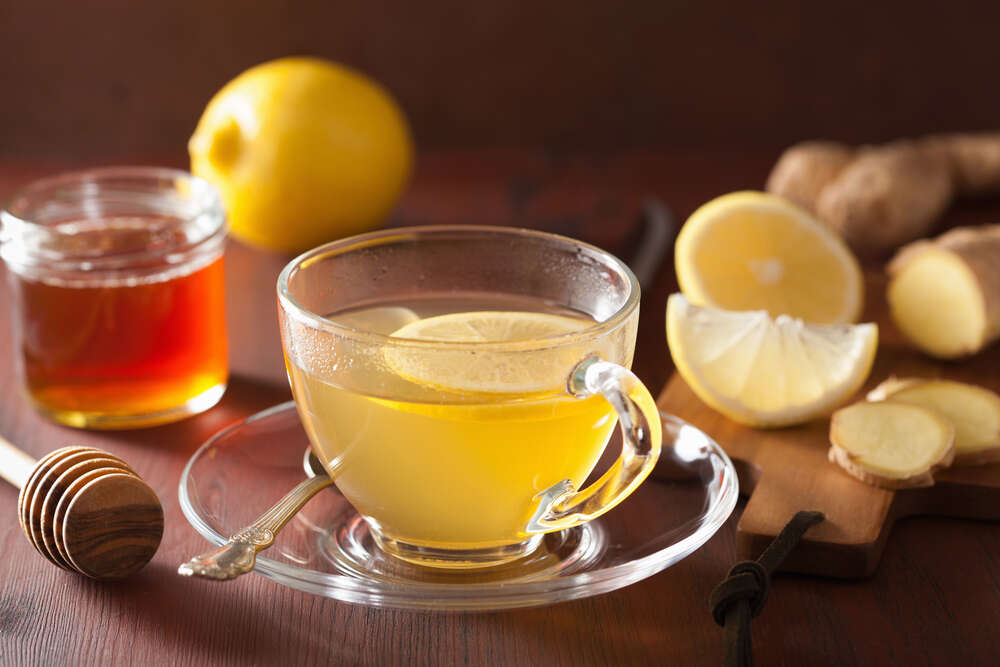 In Nepal, you should definitely try apple pies and pastries in general, it is surprisingly good here, and drink it with good strong local coffee or ginger lemon honey, a great invention of South Asian culture. A hot drink made from honey, lemon and ginger will drive off colds, give vigor and quench your thirst.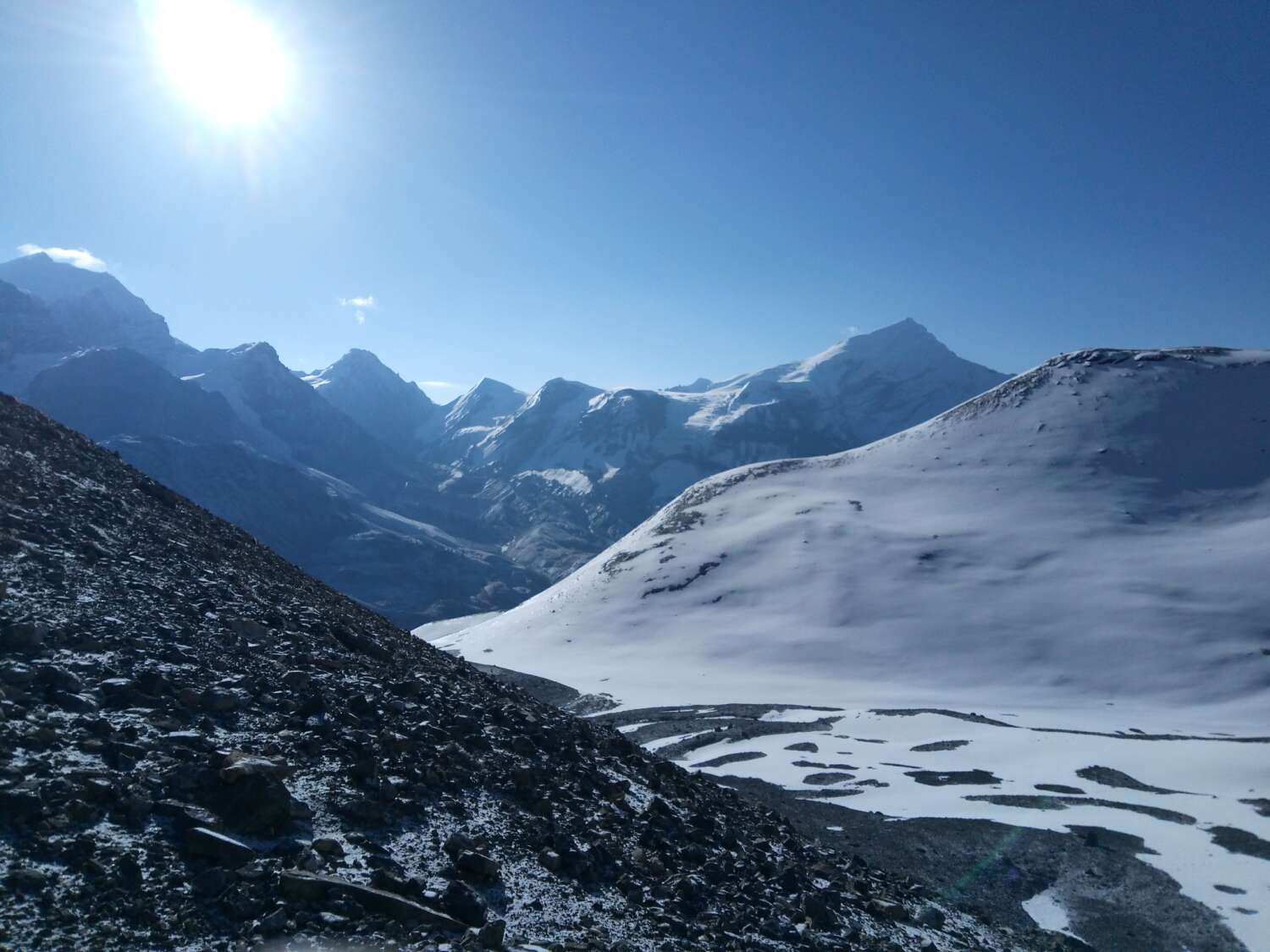 There are no tropical islands or bounty beaches in Nepal, the nature of the country is much more severe, than in Thailand or Bali, the cuisine is poorer than the Indian one, and the conditions for living and relaxing in most places are still far from luxury resorts. But your trip to Nepal can become the most vivid impression in your lifetime, and it is difficult to confuse the culture of the country with something, as well as its atmosphere. Walking along the mountain trails or the streets of Kathmandu, it is very easy to believe that Buddha was really born here.