Winter holidays are always a reason to think of the New Year's miracle, the expectation of joy and happiness. When snow is whirling outside the window, it is not difficult to feel the atmosphere of fun and winter mood. But what if you want to plunge into the Christmas atmosphere on summer or spring days? 
Here is a tip from Travellizy Team: head to the Santa Claus residence in Alaska!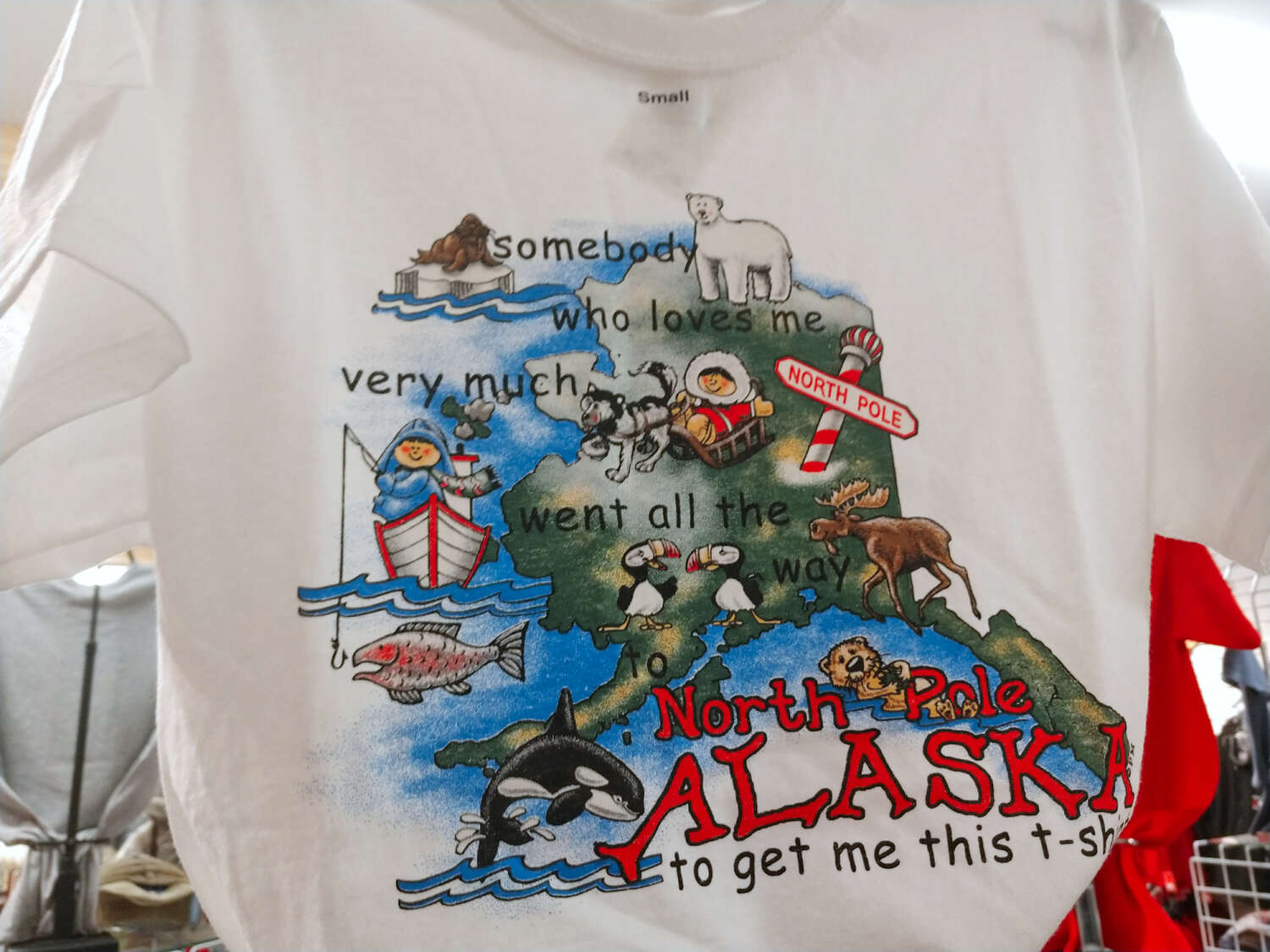 Get the most out of your trip by learning interesting information about a new country
Is this really North Pole? Yes and no!
Alaska is the most uninhabited state in the United States with few roads, hotels and industries. People come here to see the abundance of nature, magnificent views and the northern lights. It is not easy to run a tourist business here, because the season lasts only 4-5 months a year. The climate here is subarctic, the snow does not melt in the mountains even in summer, so if you come here, for example, in July, you can enjoy walks on glaciers and snowdrifts.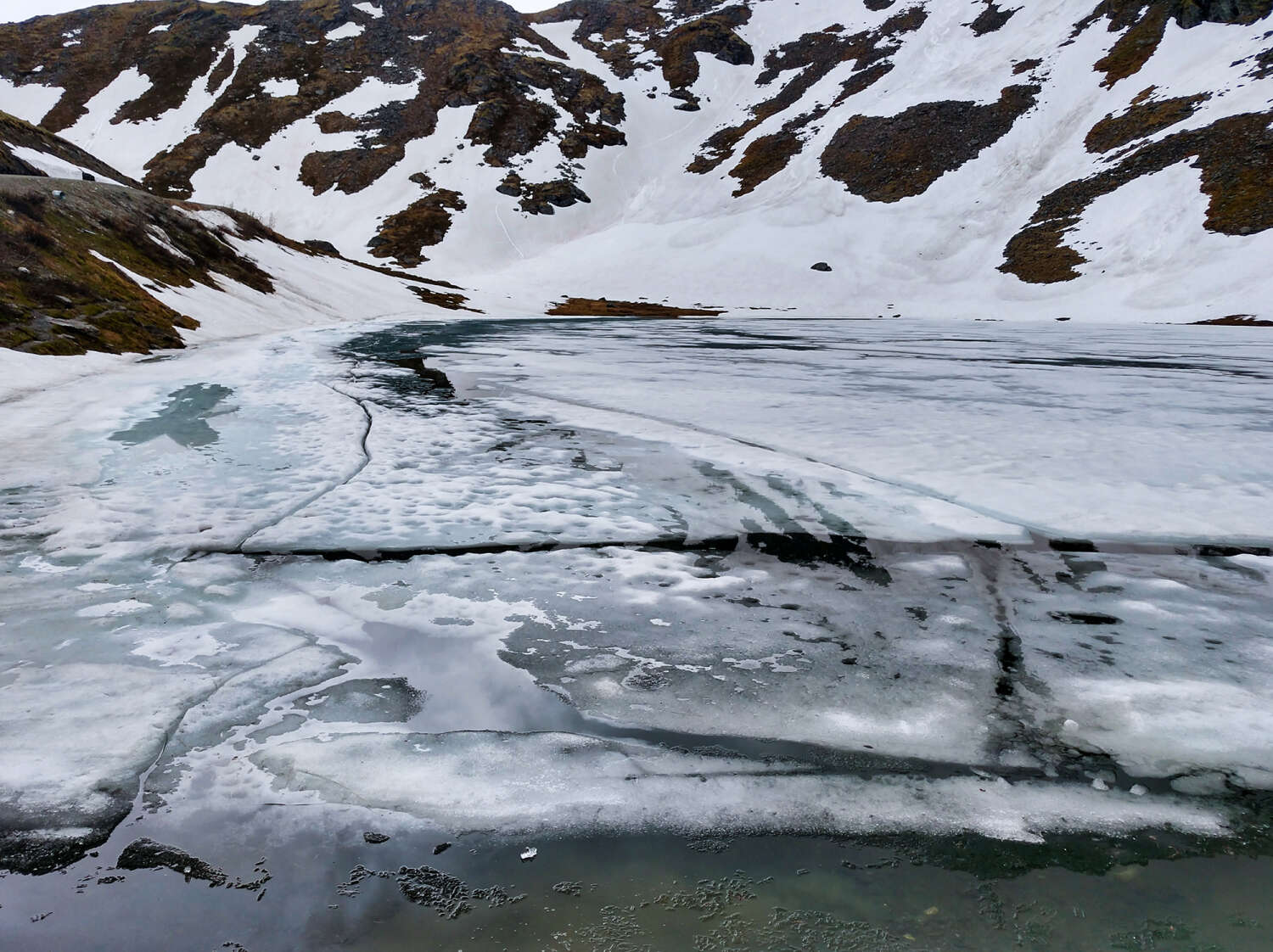 Tourists come constantly to a town called North Pole, despite the remoteness from many natural attractions. The distance to the real geographic North Pole is more than 2500 kilometers, but America is a free country, and therefore, when in 1950, the enterprising Davis family, who owns a large plot of land, decided to attract tourists with a sonorous name, the local authorities allowed it. From now on, goods produced in the town can be completely honestly and legally labeled "Made in North Pole".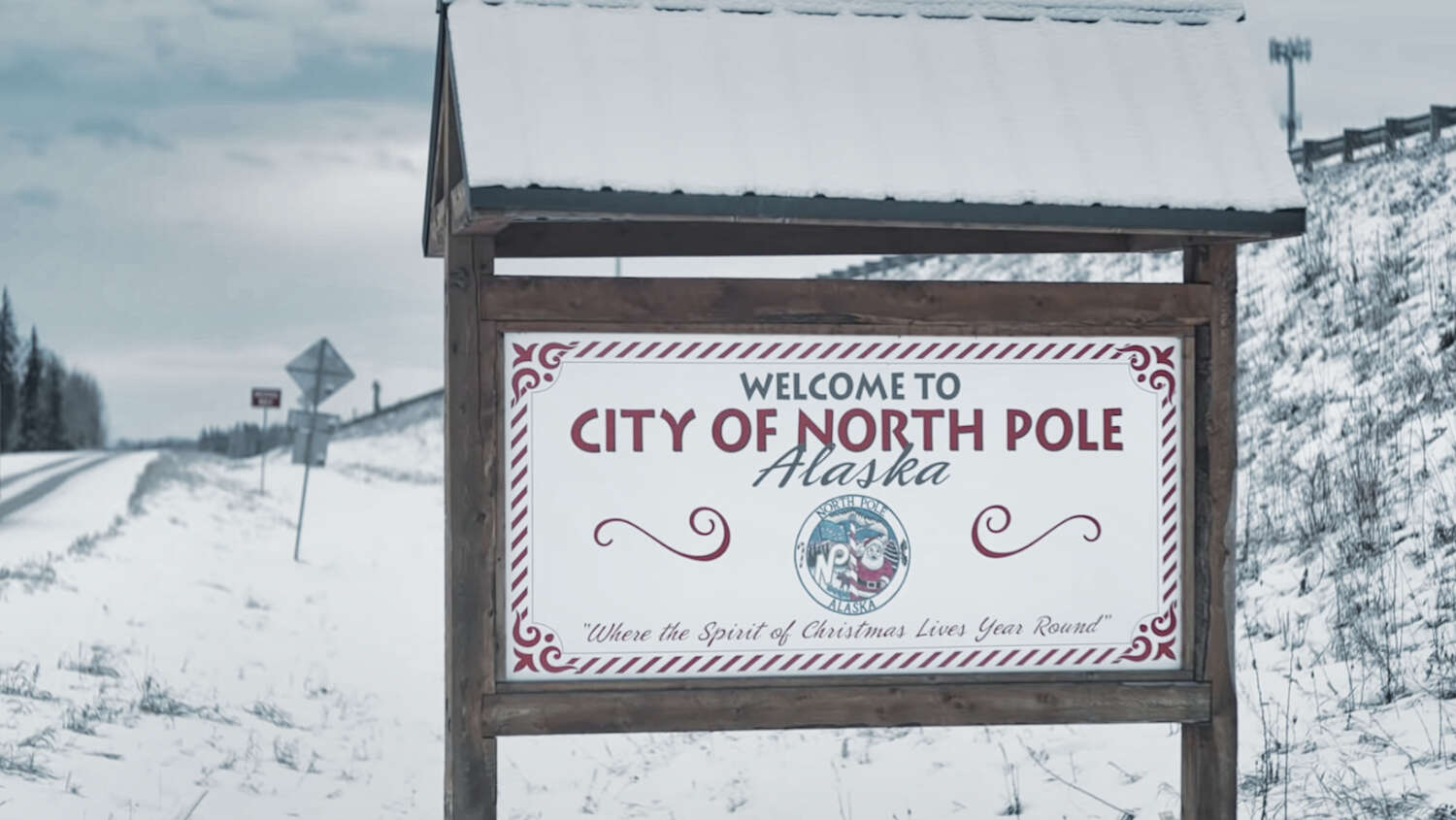 The attraction for tourists is the residence of Santa Claus, open all year round, as well as a large shop of New Year's souvenirs. It is impossible to get the wrong address: the streets leading to the residence are decorated in a Christmas style. The lampposts are painted white and red. This is how the popular candy canes look like. They are hung on a Christmas tree, white symbolizes the purity of the Christian faith, and red reminds of the blood that Christ shed. Such symbolism is practically lost from a religious point of view, and few Americans will be able to explain to you the meaning of the sugar cane.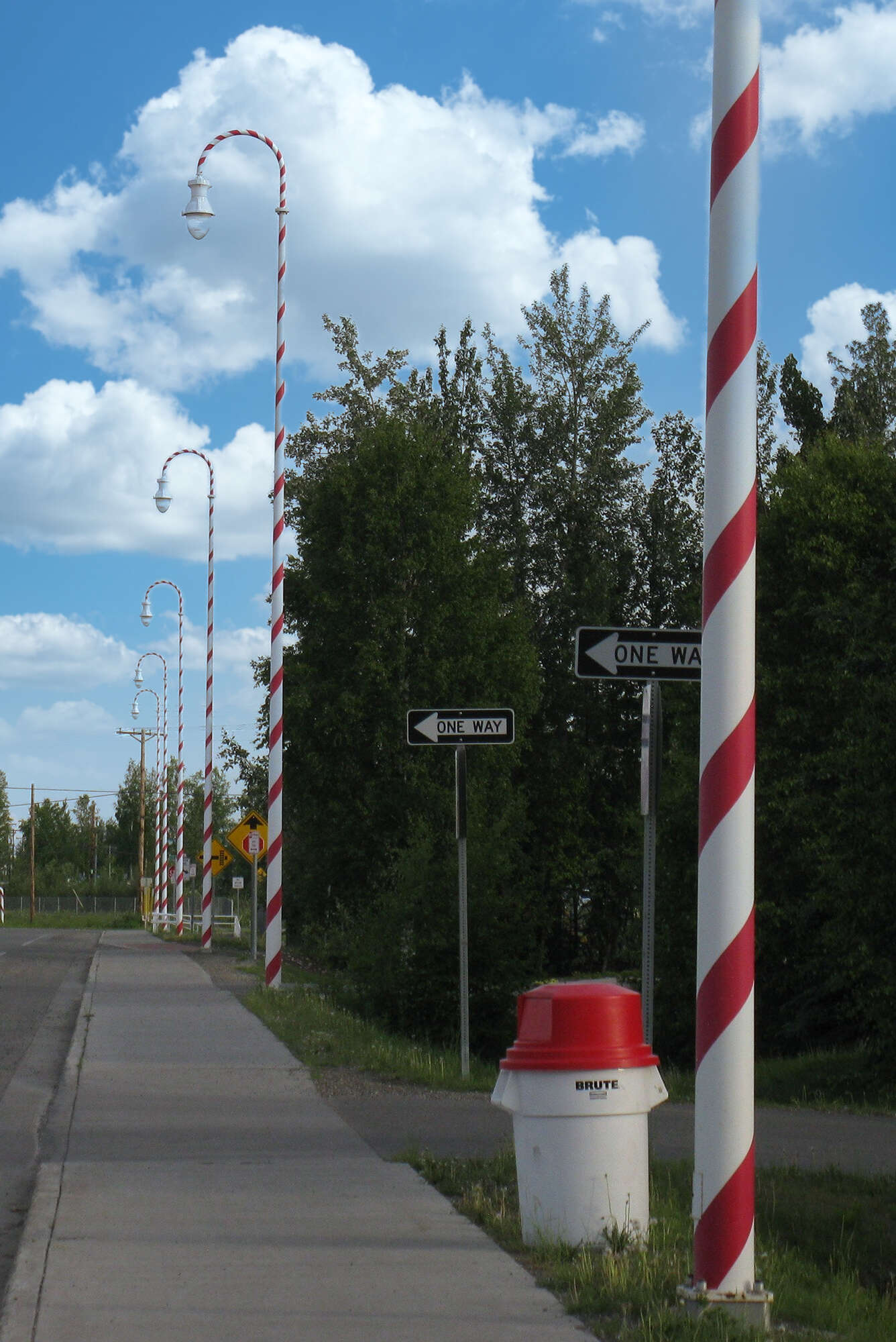 In order to get here, you need to drive along Santa Claus Street and then turn right. You will definitely see the monument to the old man in a red suit, and it is the largest in the United States.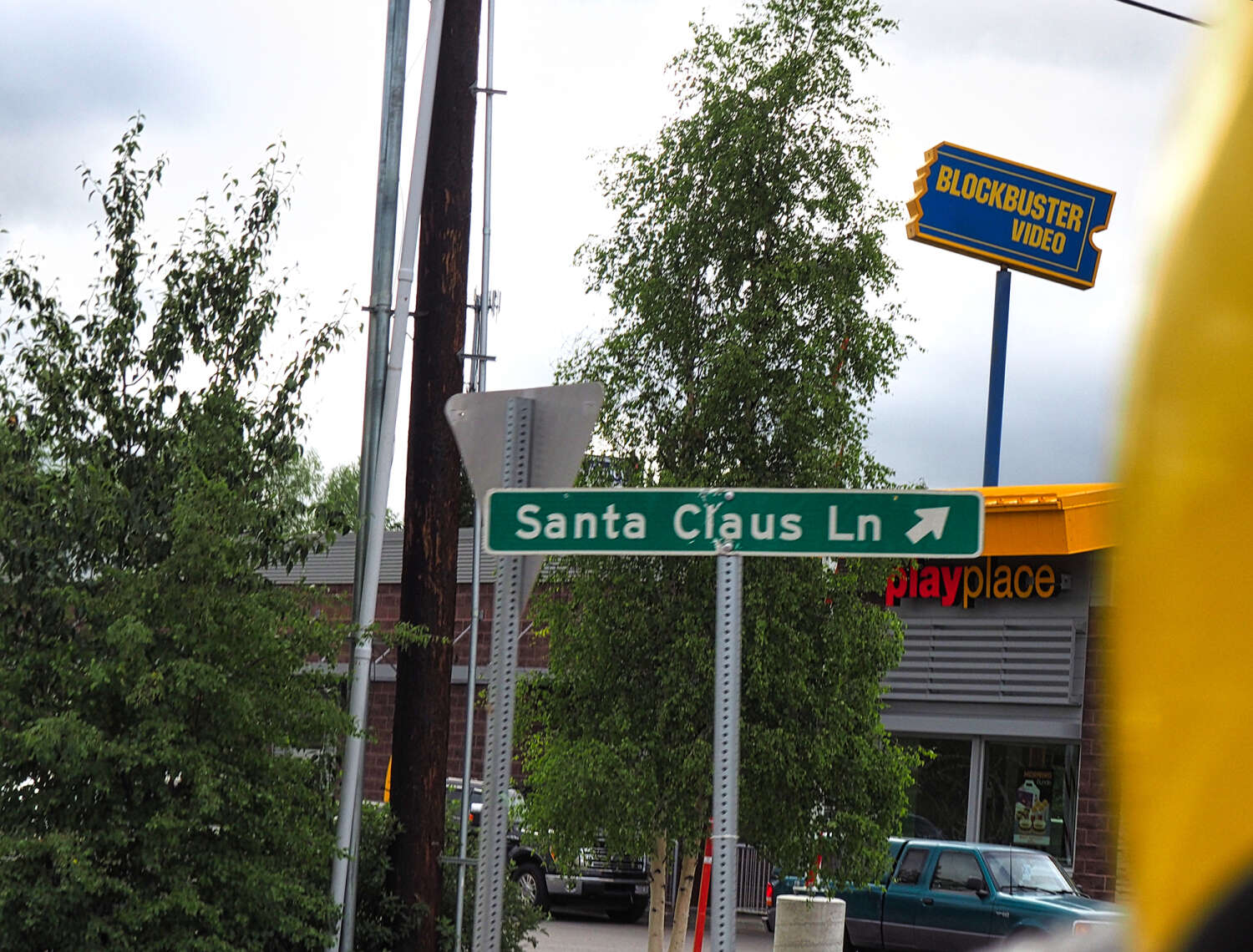 The image of a kind-hearted man in a red suit and hat giving out presents appeared as a marketing product of the Coca-Cola Company. Before that, Saint Nicholas looked completely different, and in every European country, his image was different.  And he did not give presents in response to letters from children, but shared what he could with people.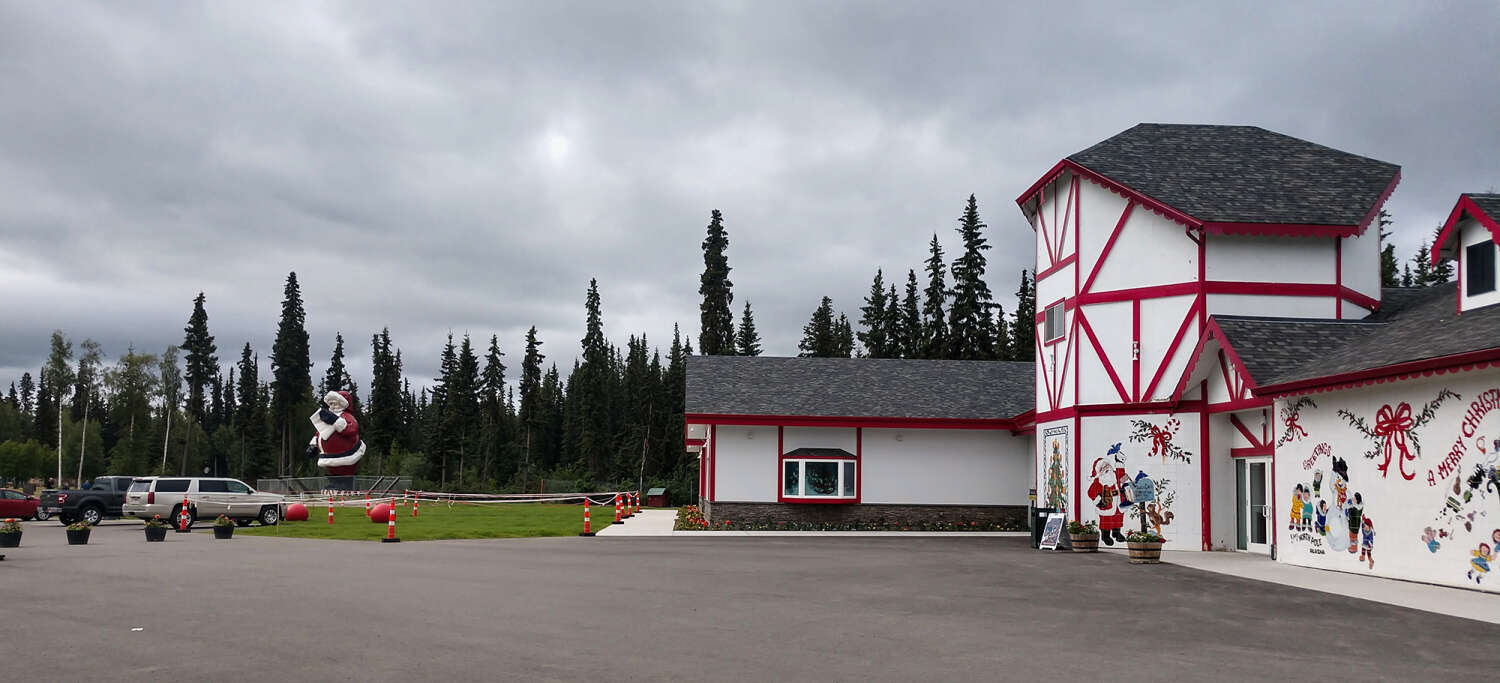 But nowadays, the religious motives of the holiday are constantly receding into the past, and the birthday of Jesus Christ is just a good opportunity to spend time with pleasure and fun with your family. At the entrance to the Santa Claus House souvenir shop, there is a human-sized doll - Saint Nicholas wears a dark green quilted robe with a luxurious crimson cloak and a wooden cane in his hands.
But this image of St. Nicholas is little known to Americans and foreign tourists. The commercially successful Santa Claus completely overshadowed its Catholic prototype.
Inside the shop, there are thousands of souvenirs from all over the world. Unusual Christmas tree decorations, T-shirts, garlands, winter miniature towns. It's hard to limit yourself to just one purchase, because the choice is huge. It seems that even the most picky buyer has something to spend money on!
Santa Claus is known for his loyal reindeer, but sometimes he can deliver gifts on a motorcycle too! Fans of the legendary American brand Harley Davidson will be delighted with the figurine depicting Santa driving a motorcycle.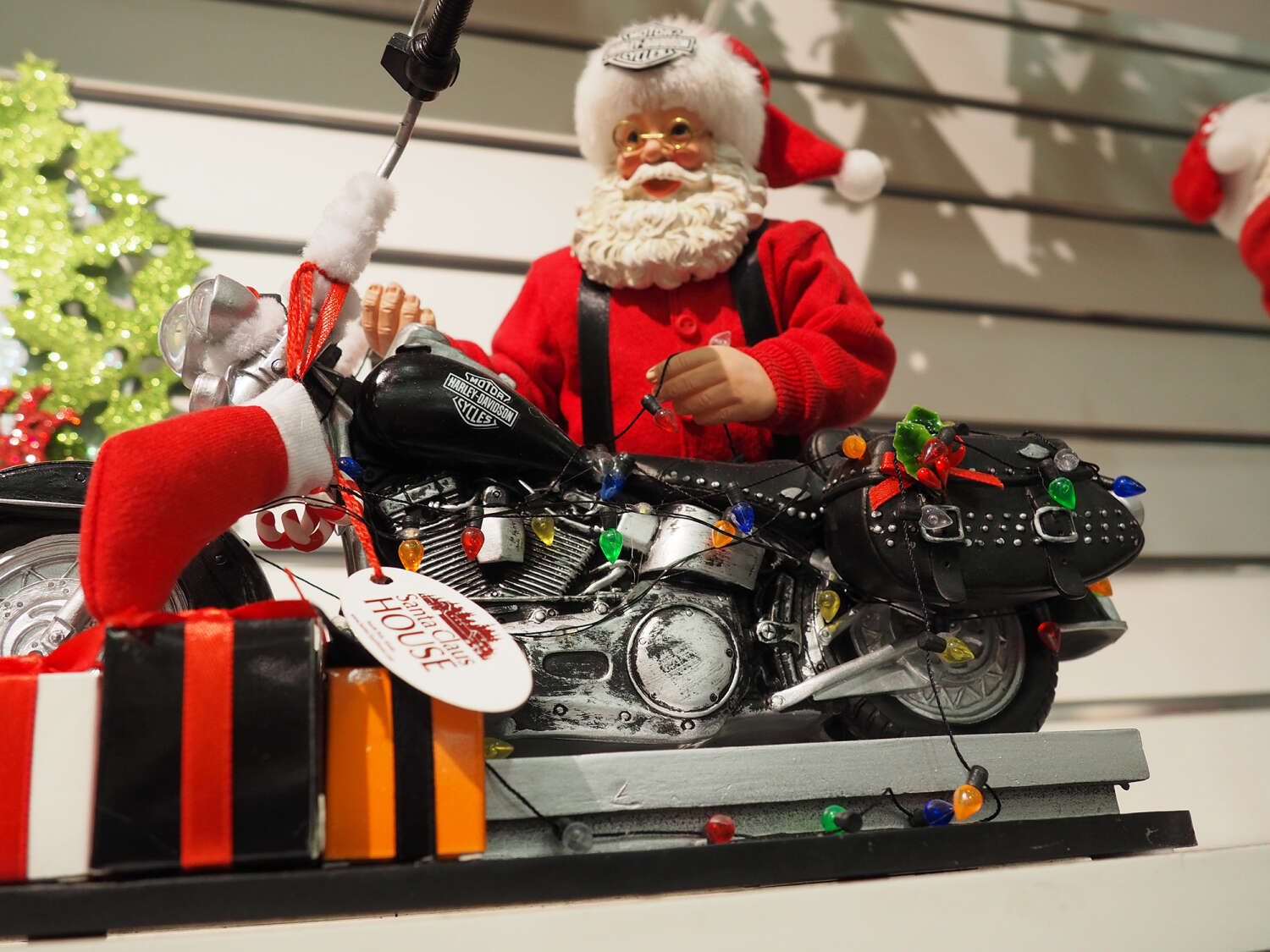 If your plans do not include spending money, then it is nice to just admire many New Year's decorations, and sometimes those not related to the New Year. How do you like Halloween witches celebrating Christmas in their enchanted house?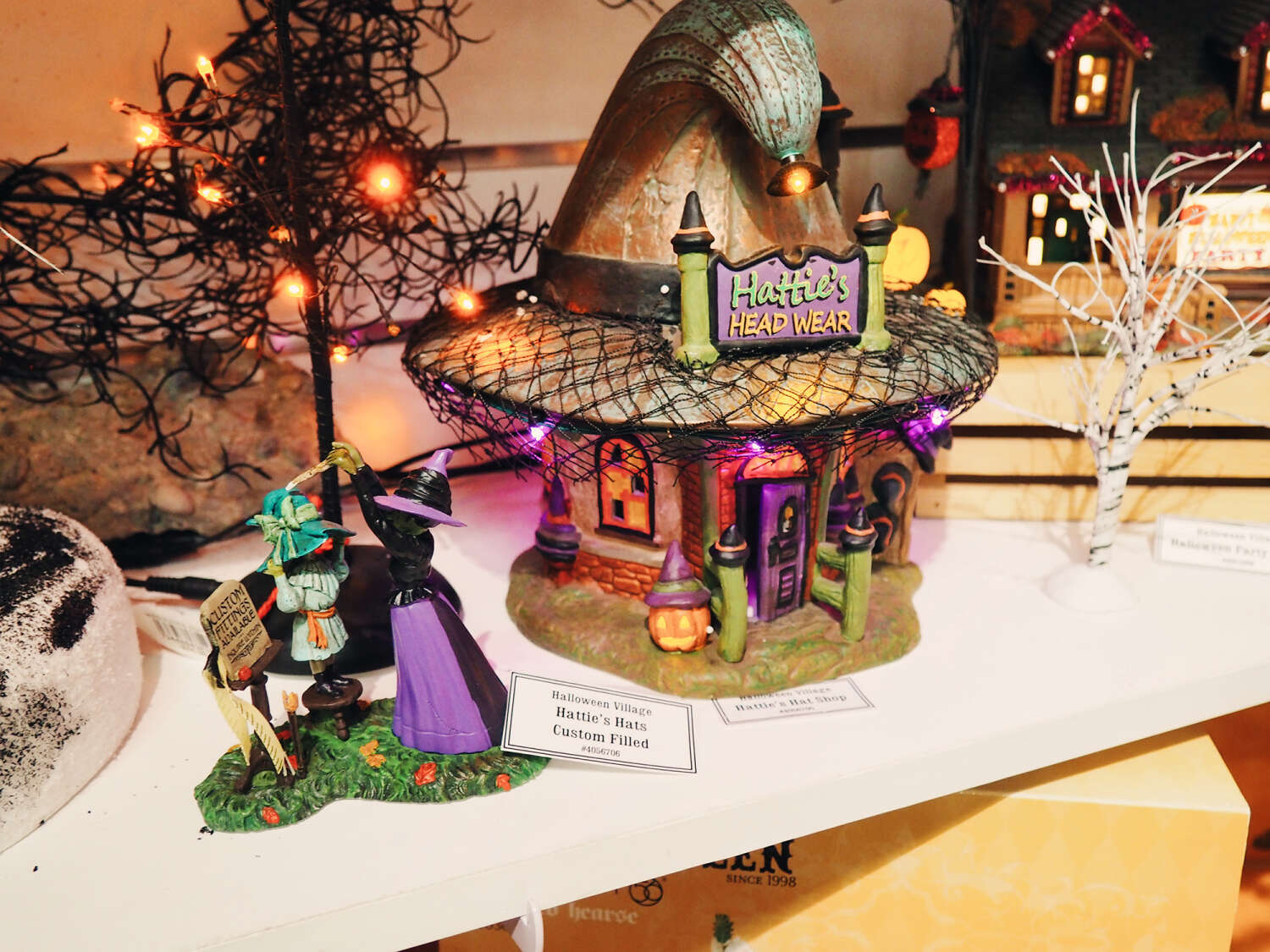 In another corner, there is a tree decorated with toy soldiers and militaristic symbols. Alaska is an important military facility in the system of protecting state borders; several military bases are located here. It is not surprising that even in the shop of New Year's gifts and decorations, an entire section is devoted to the military.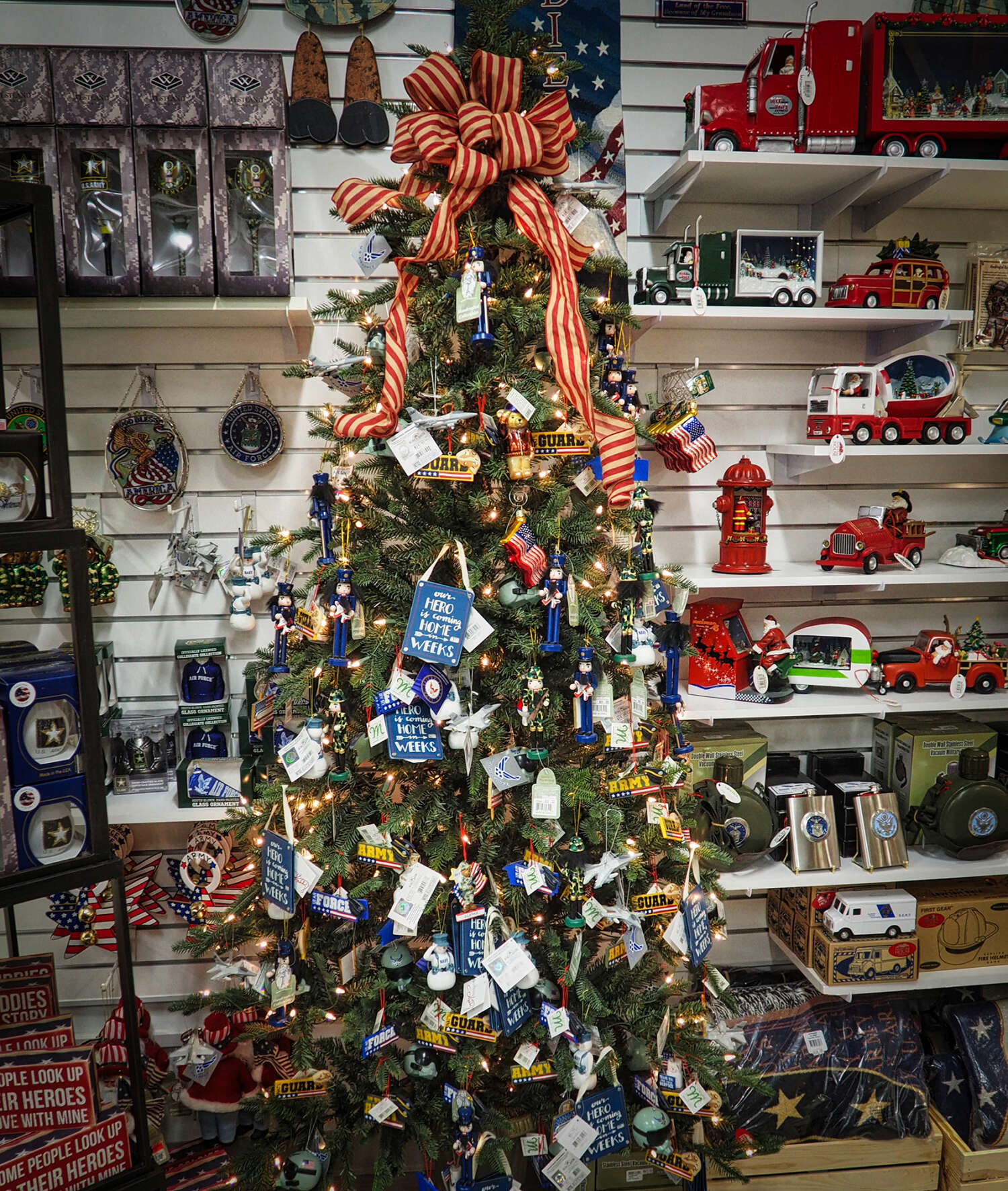 In North Pole, you don't have to wait for Christmas to speak with Santa: he has a year-round work schedule! At that point, Santa's weekend coincides with national holidays, including Christmas, Easter, and Thanksgiving.
Once in the shop, get ready to chat with the fairytale character. In his interviews, Santa (who is also the owner of the shop and the reindeer farm) always fondly talks about unpredictable dialogues with children. He finds a kind word to everyone, and the children are ready to stand for 2-3 hours waiting for their turn! Of course, such long waiting times are common only for the hottest time in December. In other cases, the queue is very small.
If you don't have children, you can talk to Santa yourself, and his kind wife Mrs. Santa can make a video so you can send it to relatives and friends. Chatting with Santa in the shop is free, but many donate small amounts to local relief funds to help low-income families. With this money, they buy food and deliver it to the homes of those in need.
During the COVID-19 pandemic, Santa asks those who want to sit on his lap for a photo, including children, questions about vaccinations. In the United States, you can get vaccinated for free, even if you are a tourist and you do not have any documents other than the passport of the country where you come from. You will be given a vaccination certificate valid worldwide.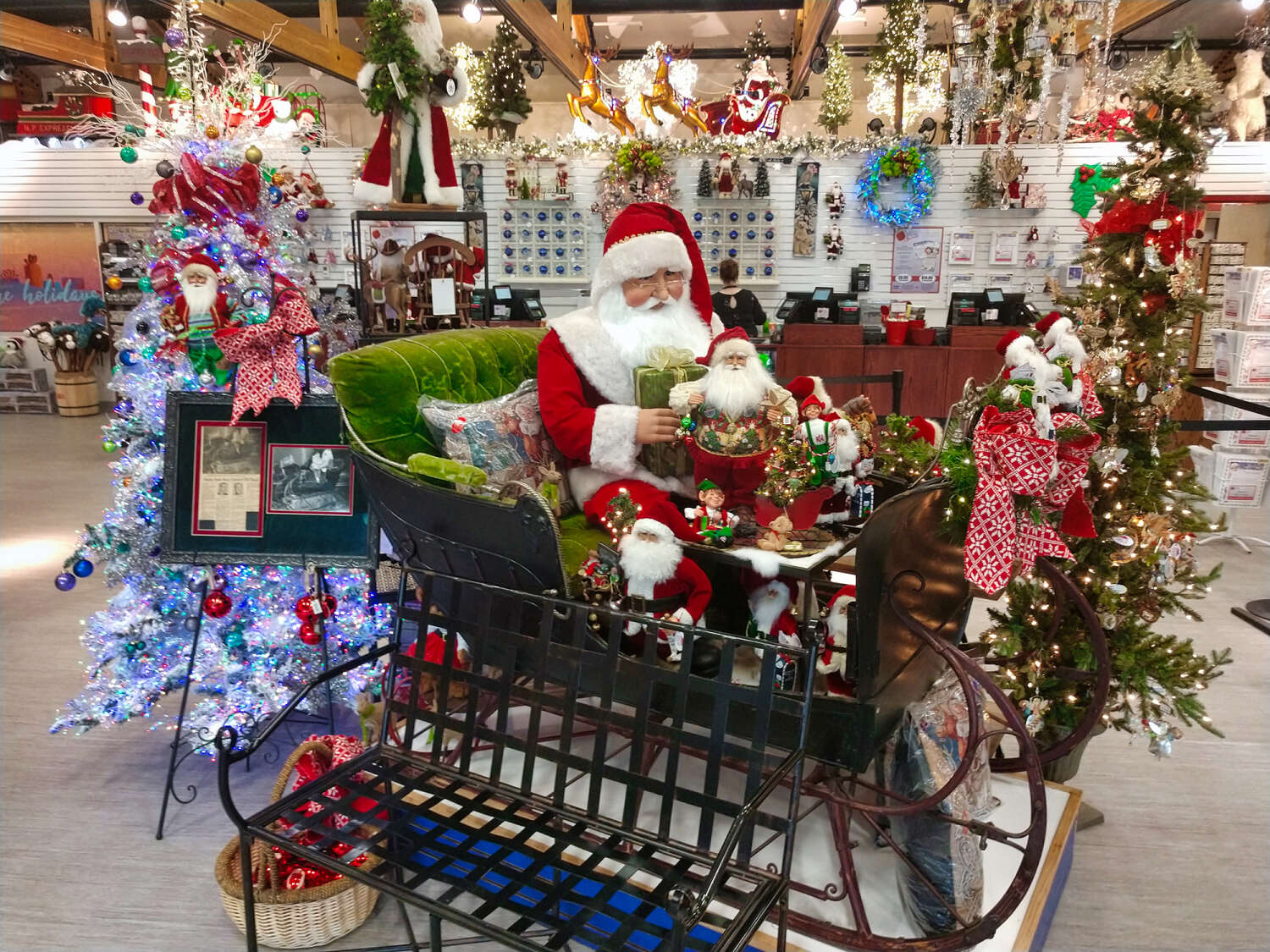 The town, where it is always Christmas, is remembered by tourists not only for its souvenir shop, but also for other little things that cannot be found in any other city. For example, the police here can wear patches on their uniforms, taking into account the local flavor.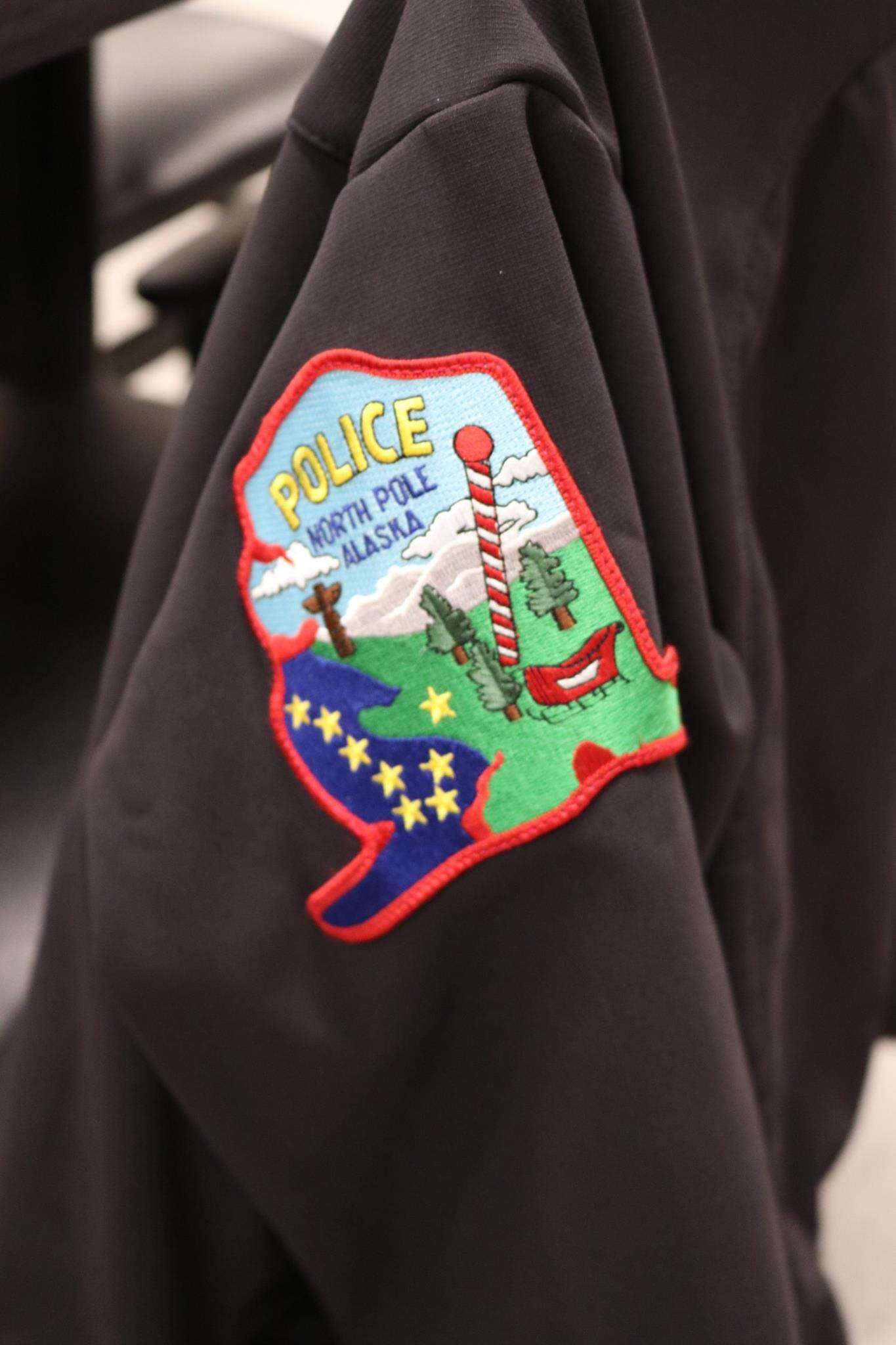 The gift shop is decorated by local artists. One of the walls depicts a typical old Russian church, which should not surprise anyone: for many hundreds of years, the native Indians of Alaska traded with Russian merchants, so the Russian trace in Alaska is still felt.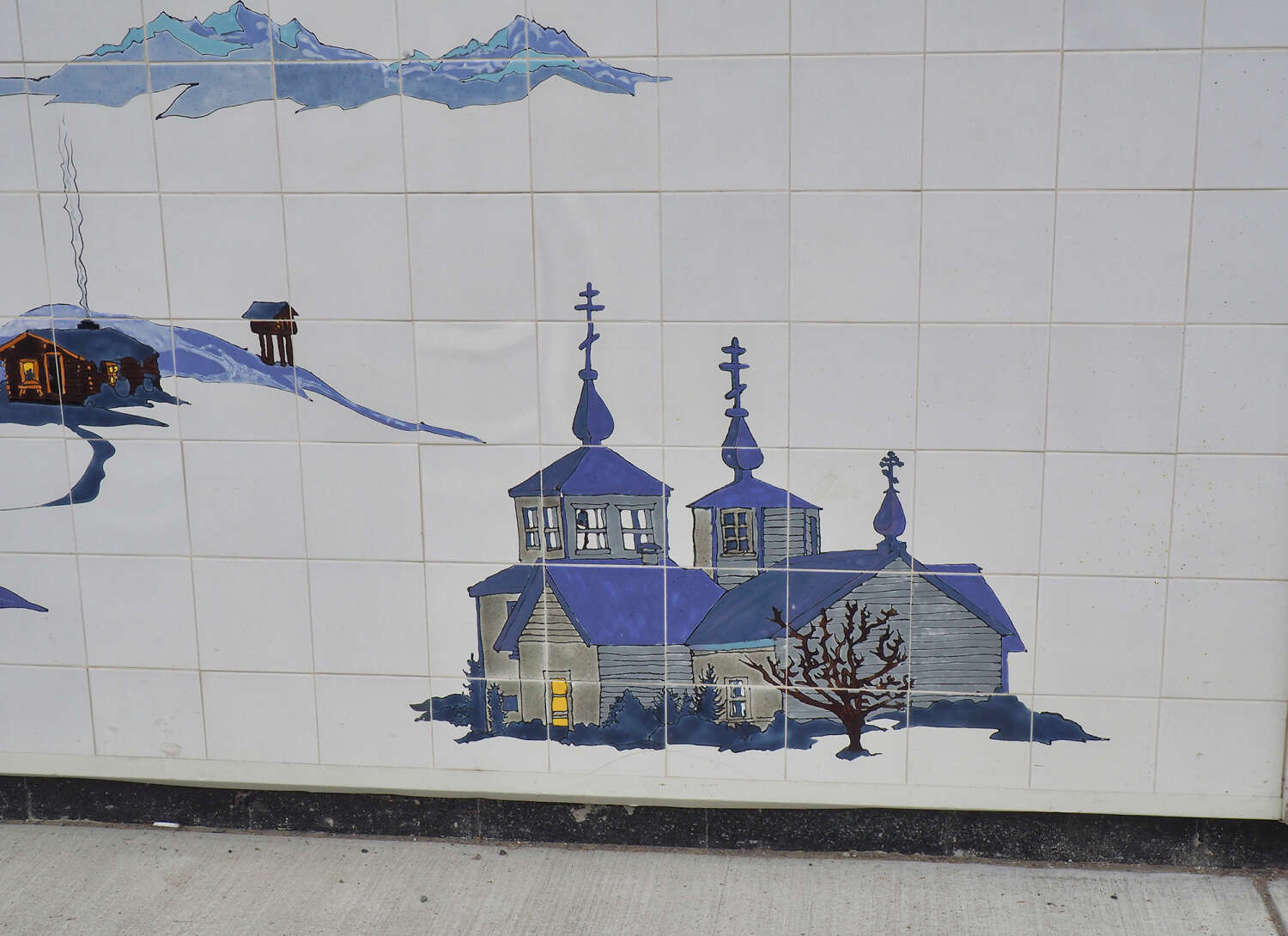 In the parking lot, you can see a slowdown warning sign with a resting snowman.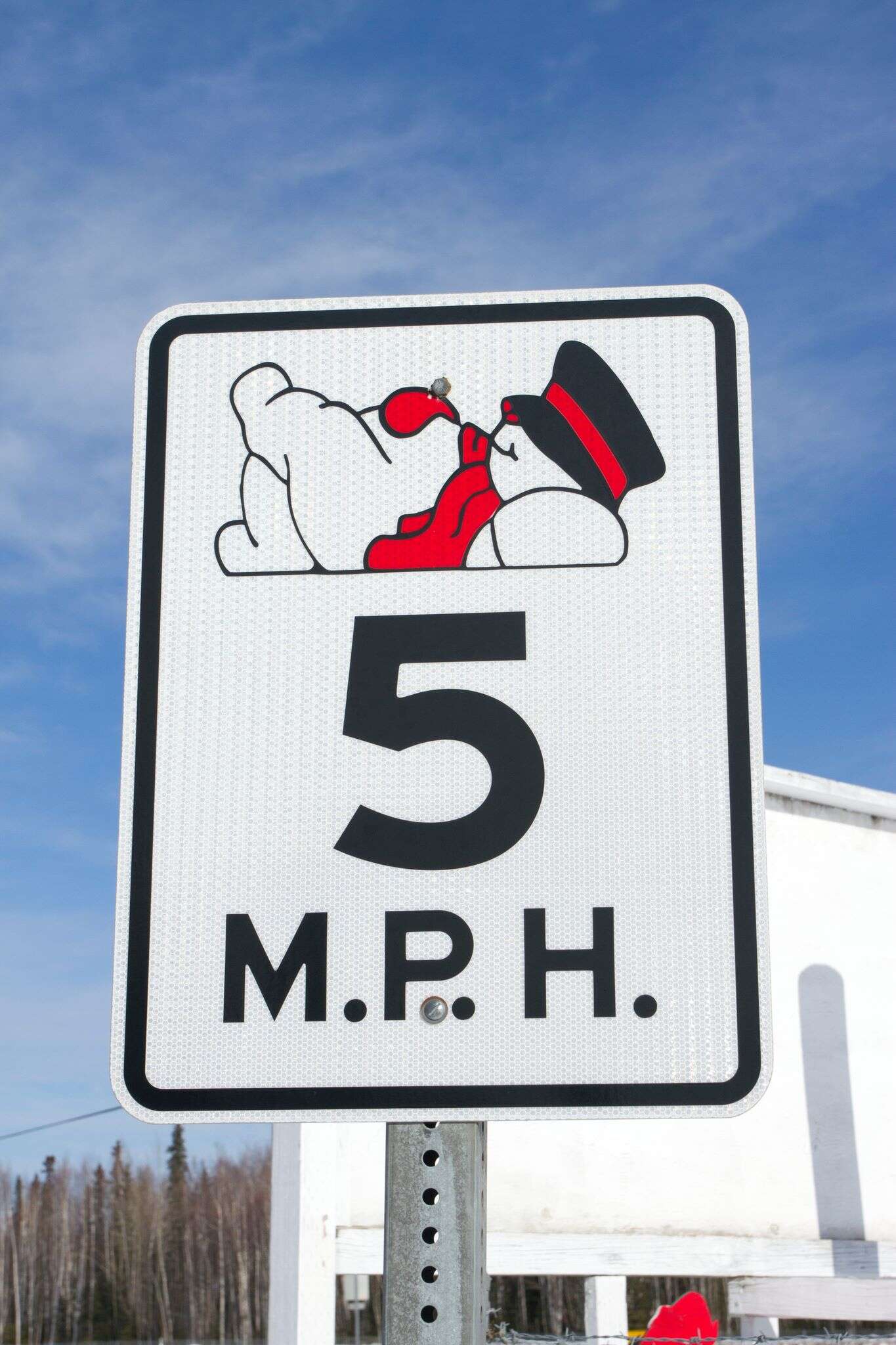 If you really can't wait, then you can celebrate Christmas in July too. Americans have been doing this for several decades: some of them decorate the Christmas tree in front of the house in the middle of summer or organize events related to the winter holidays. What about a run through the city center for "Christmas in July"? Of course, it's funny and you can raise money for a charity foundation!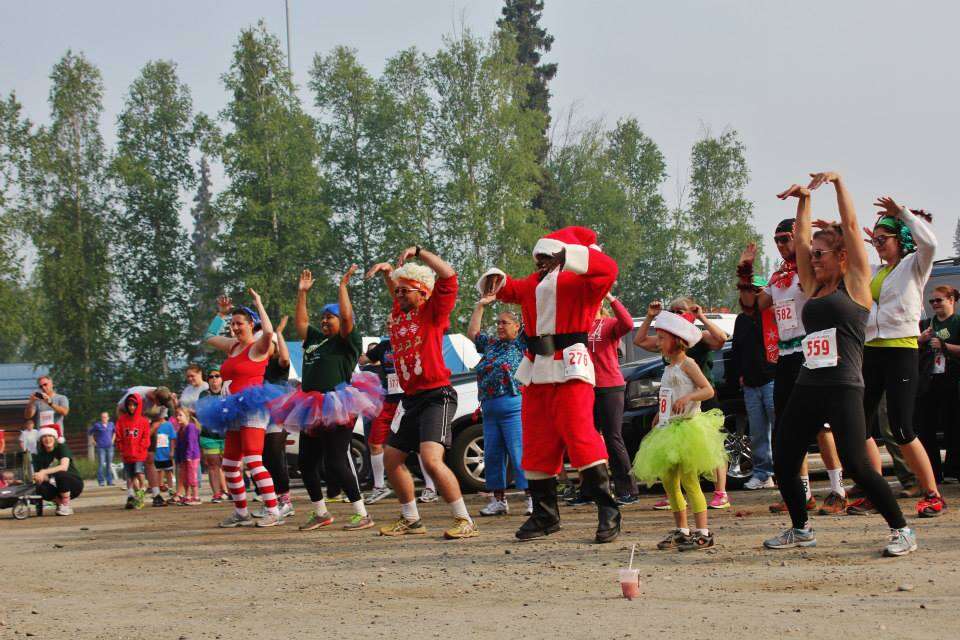 Letters from all over the world
Another important thing that the residents of the town are engaged in is receiving and sending mail to Santa Claus. This is not an official job, but volunteering, and this in no way diminishes its importance. The US Post sends here all letters addressed to Santa Claus, kids from all over the world send their wishes in envelopes without stamps, and often without a return address. During the winter season, when temperatures drop to -25-30°C, volunteers, mostly from the local military base, handle mail. The polar night is long and dark, the sun rises for no more than four hours a day, and on such days the love and hope that the letters keep give the volunteers especially warm feelings. Someone asks for toys, and someone for dad to come back, someone dreams of a puppy or a dog, and someone asks for a brother. Volunteers try to answer every letter. To participate in such correspondence, the US Postal Service has published instructions on how to get a guaranteed response from Santa Claus of North Pole, Alaska.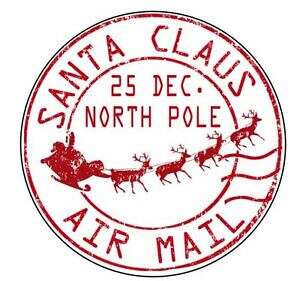 Useful information about Santa Claus House
Location: 
101 St Nicholas Dr, North Pole, AK 99705
The shop is open all year round, except for national holidays, so always check the schedule on the website.
Santa usually awaits children and adults in the shop every day, but in recent years, it is better to check the schedule on the same website. During the 2021 Christmas season, Santa is in shop from November 26 to December 31.
You can see, pet and feed the reindeer all year round, the tour starts every hour, costs $ 8 for children of 3-11 years old, and $ 13 for children over 12 and for adults.
During the fall and winter seasons, the reindeer work to deliver gifts, and the last day for tour was in early September.
A harsh climate, endless tundra, cold river waters and glaciers - this is what most often comes to mind when we hear about Alaska. But there is also a town where it's Christmas every day as well as the smell of cocoa cookies. Children's letters from all over the world get here, and the reindeer can be hand-fed. When you decide to visit North Pole, Travellizy Team will always help you plan your trip well.
✈️Choose flights to the USA on our website✈️
Read more: 
➱ Must-See Museums in San Francisco
➱ Death Valley: The Famous American Desert
➱ Orthodox Indian Cemetery: Report from Alaska
➱ Summer travel by car around Alaska on your own