When exploring the centuries-old lands of Scotland, you will surely get hungry and may want to try something historical and unique, which can be found only in local establishments. Travellizy Team has already collected important information about ancient and modern cuisine, dishes, and prices of the country.
Historical roots of Scottish cuisine
It is interesting that the Scots, the descendants of the Celts, have preserved the features of their distant ancestors in the national culture and cuisine. And although in general, they cannot boast of the complete authenticity of their culinary traditions, it is easy to discern unique moments in the modern look of Scotland's cuisine that significantly distinguishes them from Western European peoples.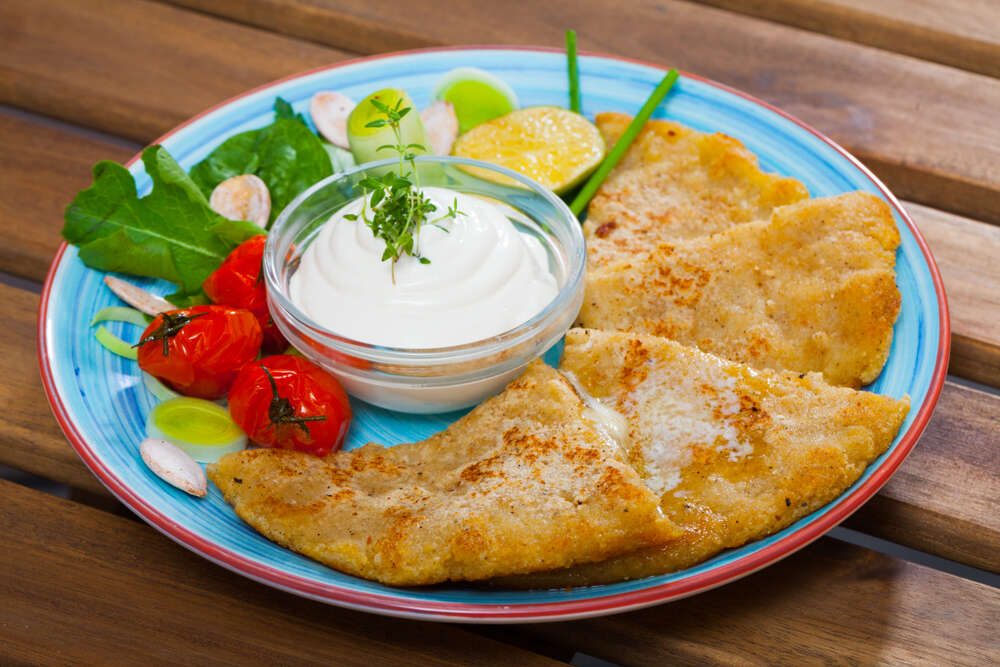 England gave the inhabitants of northern Britain ale, tea, bacon, roast beef, and steak. The Scots are grateful to the Vikings for their seafood, fish, and the custom of eating horse meat and lamb. And France endowed desserts that were not previously known to the people of Scotland.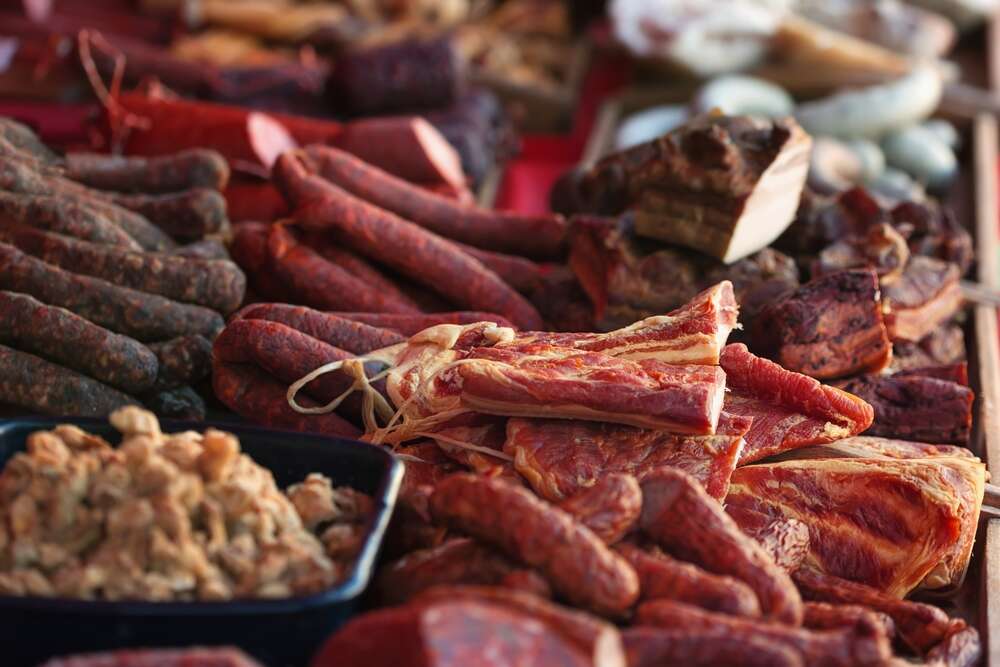 However, unlike the British, who like rare meat steak, they value baked, boiled, or fried meat dishes here. Instead of fish fried in oil, in Scotland, you will be offered smoked or boiled. For many peoples, salmon and venison dishes are a true delicacy, but here, such dishes can be found everywhere.
It is surprising that oatmeal was and still remains the favorite porridge in the country, it is often used to prepare a variety of dishes.
Scottish dishes with a history
Among the ancient dishes of Scotland, one immediately remembers Haggis, a rumen liver, where meat, oatmeal, and spices are combined, getting a rich and unusual taste. The story goes that for a long time the inhabitants of the country could not save the lungs, heart, and liver when they cut the sheep, then they tried to boil the tripe, chop, add onion, leaf lard, oat flour, spices, and salt, fill the mutton tripe, sew up and boil. The result exceeded all expectations. Today, any tourist can taste the dish in almost all establishments of the country.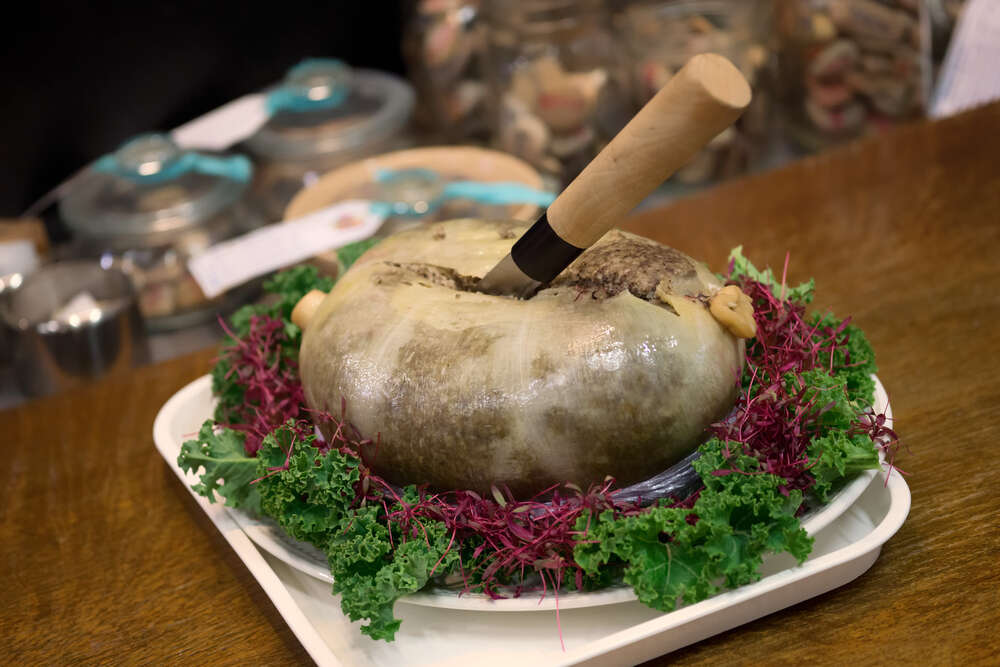 Scotch eggs are a wonderful snack. These are hard-boiled eggs, peeled and wrapped in minced pork, with added nutmeg, salt, and black pepper, after that the eggs are fried. The dish is served cold with salad and pickles.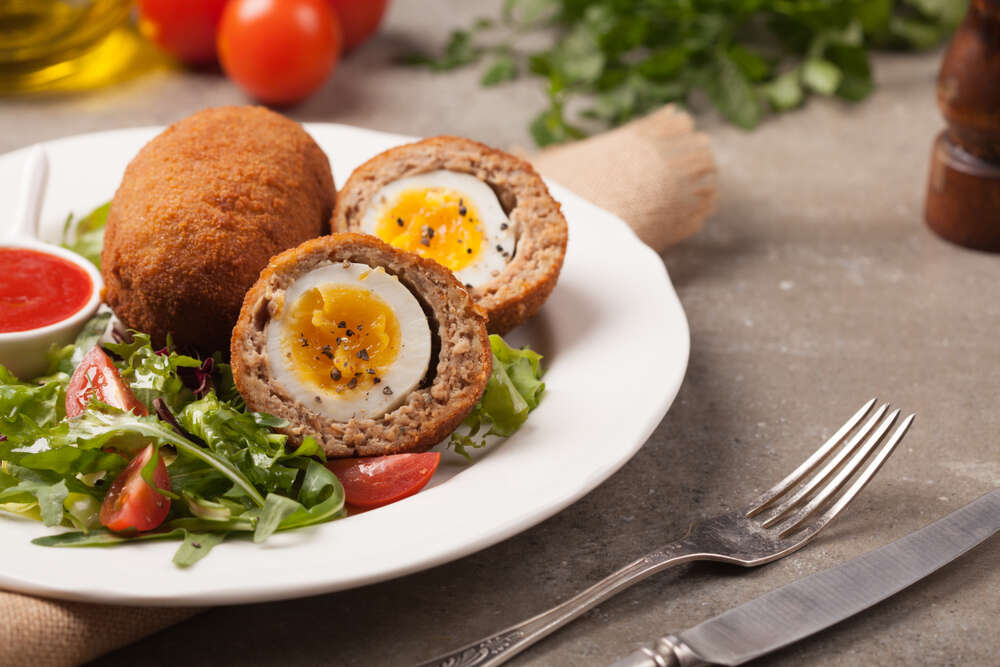 Black pudding is made from grains, lard, blood, and spices, and the dish resembles blood sausage. The pudding is served with chicken, pork, fruit, or seafood. It is part of a traditional Scottish breakfast.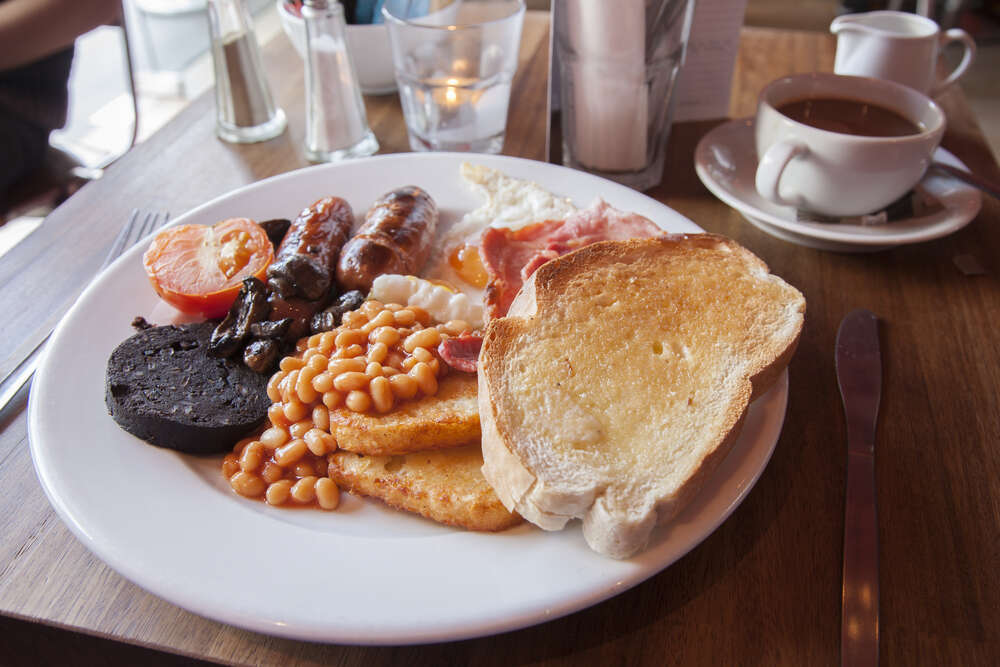 The Scots are very fond of soups and cook them rich and thick. Thus, Cock-a-leekie, chicken broth with leeks, rice or barley, pepper, and prunes, is cooked the traditional way. Cullen skink is prepared from fresh or smoked haddock, with cream or water. Scotch broth is cooked of barley, stew or raw mutton, lamb or beef, with root vegetables (carrots, turnips), legumes (peas or red lentils), cabbage, and leeks.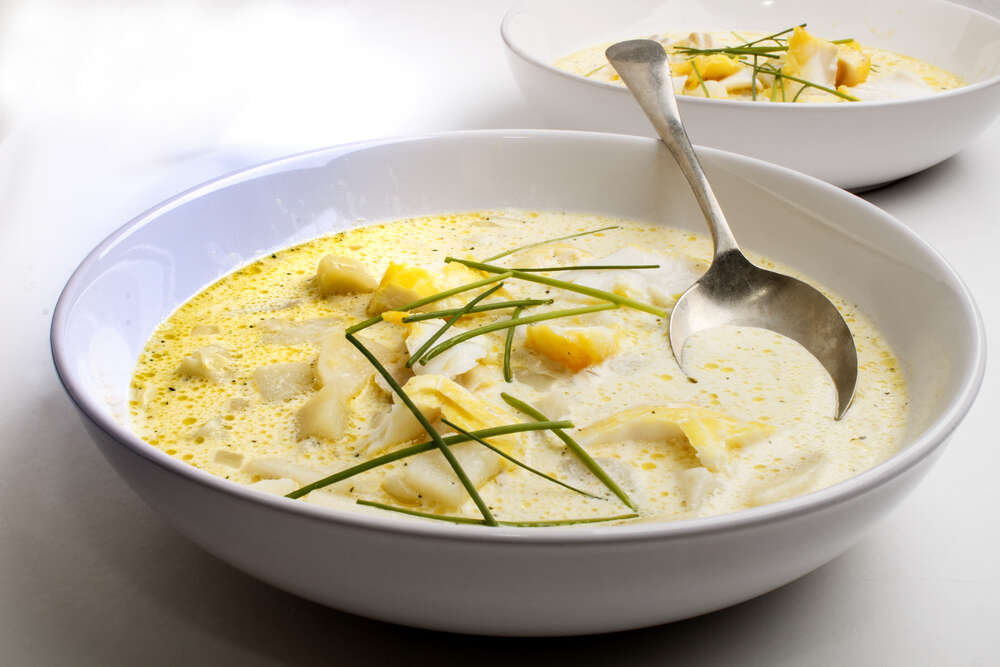 Taste delicious soups whenever possible: Bawd bree/hare soup, Partan bree/crab soup, Hairst bree/fresh vegetable soup, Powsowdie/sheep head broth.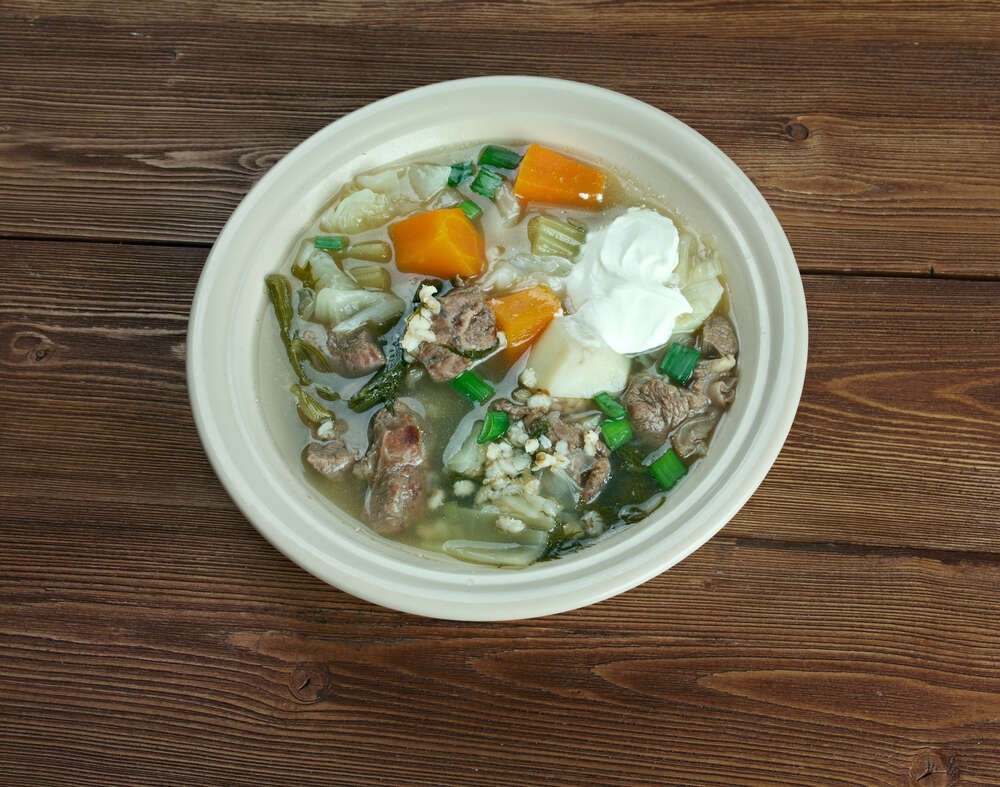 Neeps and tatties are mashed potatoes or vegetable stew made from baked rutabagas and potatoes, or optionally, from boiled potatoes and turnips with black pepper, or mashed potatoes with fried onions and cabbage, sprinkled with cheddar cheese.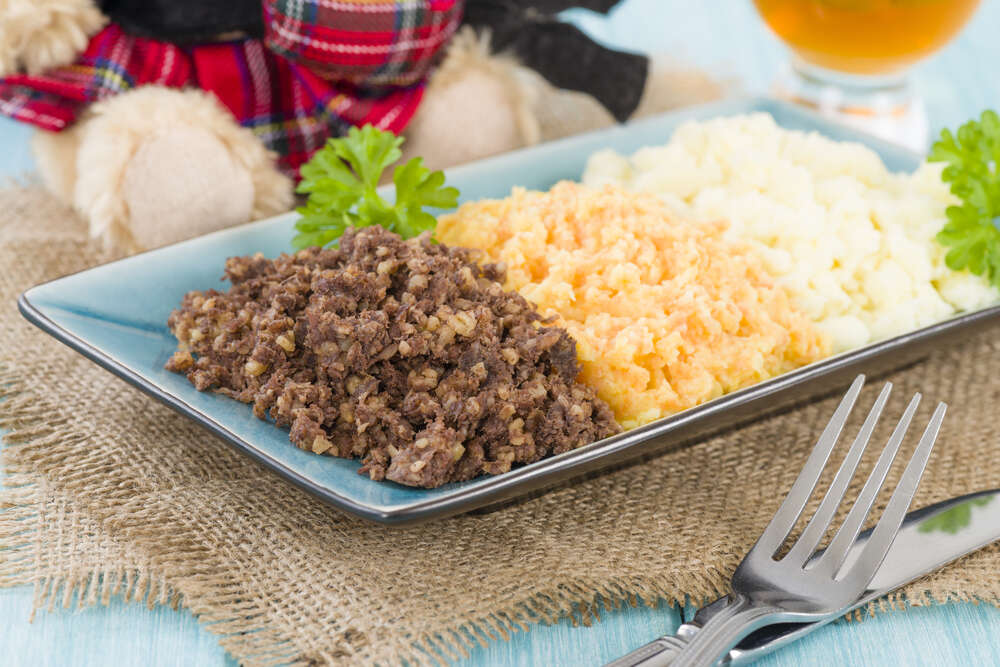 A national delicacy of the Shetland Islands, dried or dried mutton called Reestit mutton, which is prepared according to an old recipe, can be stored for a long time and thoroughly saturates for the whole day due to the fact that it swells in the stomach and is gradually digested.
Desserts
In Scotland, local desserts may surprise you a bit, as they usually contain cereals, along with dairy products and berries. For example, Cranachan is a delicacy based on fried oatmeal, once only goat cheese was used in the recipe, but today, it consists of whipped cream, whiskey, honey, and berries. In restaurants, dessert is often served separately, so that the client himself mixes the ingredients in the proportions that he likes.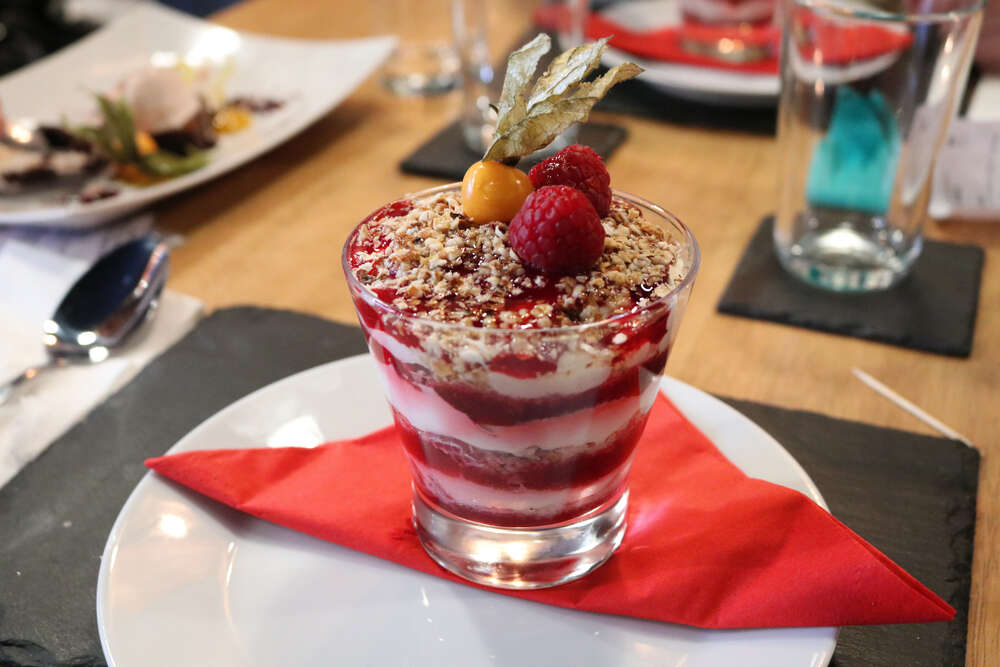 Fans of sweets will also like the festive Scottish Black Bun. It got its name from the very dark filling because, in fact, it is a cake with nuts and candied fruits. Also try the Hattit kit, with cream, milk, nutmeg, and sugar, and Sticky toffee pudding, which is a chocolate cake with cream and caramel.
Tasting locations and prices in Scotland
A trip to Scotland is a distinct pleasure, but it's not cheap at all, because the average price in a cafe for a dish is € 12.5, and a glass of beer costs from € 4.5. A hearty lunch in the capital for 1 person in an inexpensive restaurant will cost € 16.5, and you will have to leave € 75 for a dinner for two.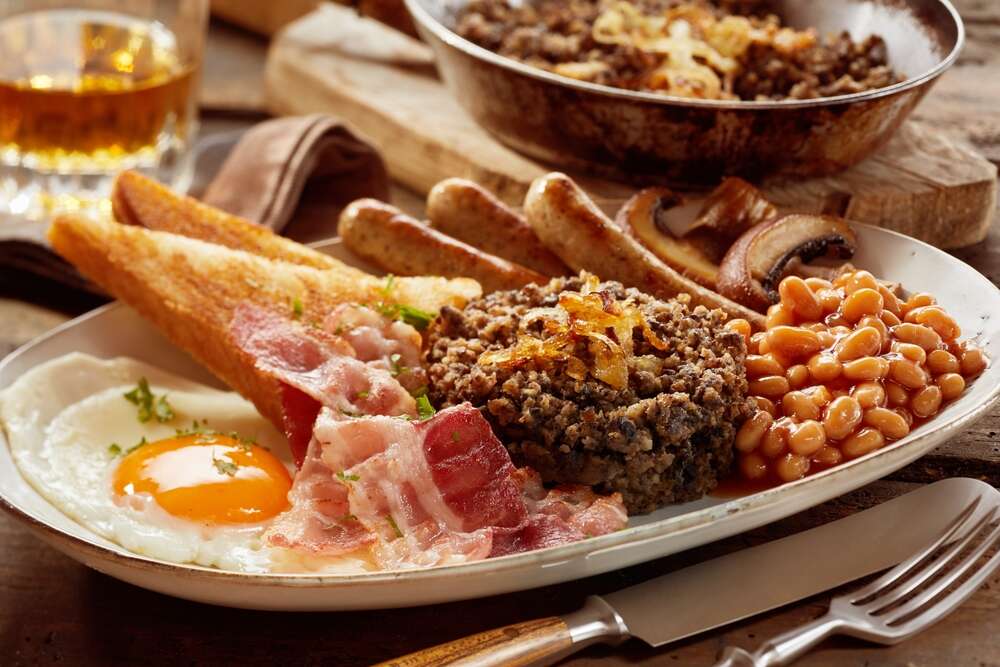 But even here you can find inexpensive establishments. Thus, tourists are advised to actively use the Wetherspoons pub chain, where you can taste local cuisine from € 7.5, and order a pint of beer from € 2.3. You can often get special offers here, including a drink in the price of food. In addition, travelers say that the establishment has developed its own application, through which you can place an order while sitting in a pub, indicate the table number, and pay by card. They say that you won't have to wait long for your order, even if there are queues.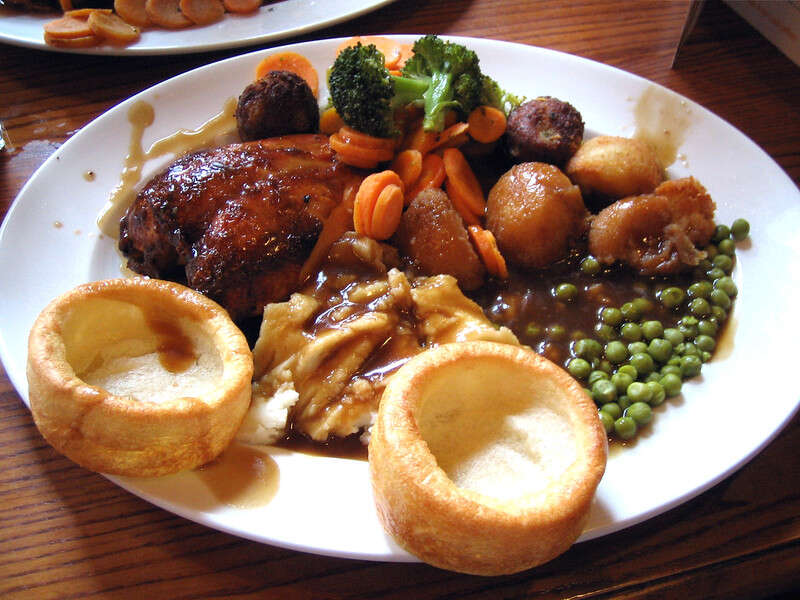 The small café The PIEMAKER offers true Scottish pies starting at € 2.6. At BRGR you can quickly and inexpensively grab a burger from € 4.6 as well as various burgers and salad sets from € 5.7.
A healthy, inexpensive snack in the form of a sandwich, salad, yogurt, or baked item can be found in the GREGGS chain or Pret A Manger, where the food is always fresh and there are a lot of tourists and locals.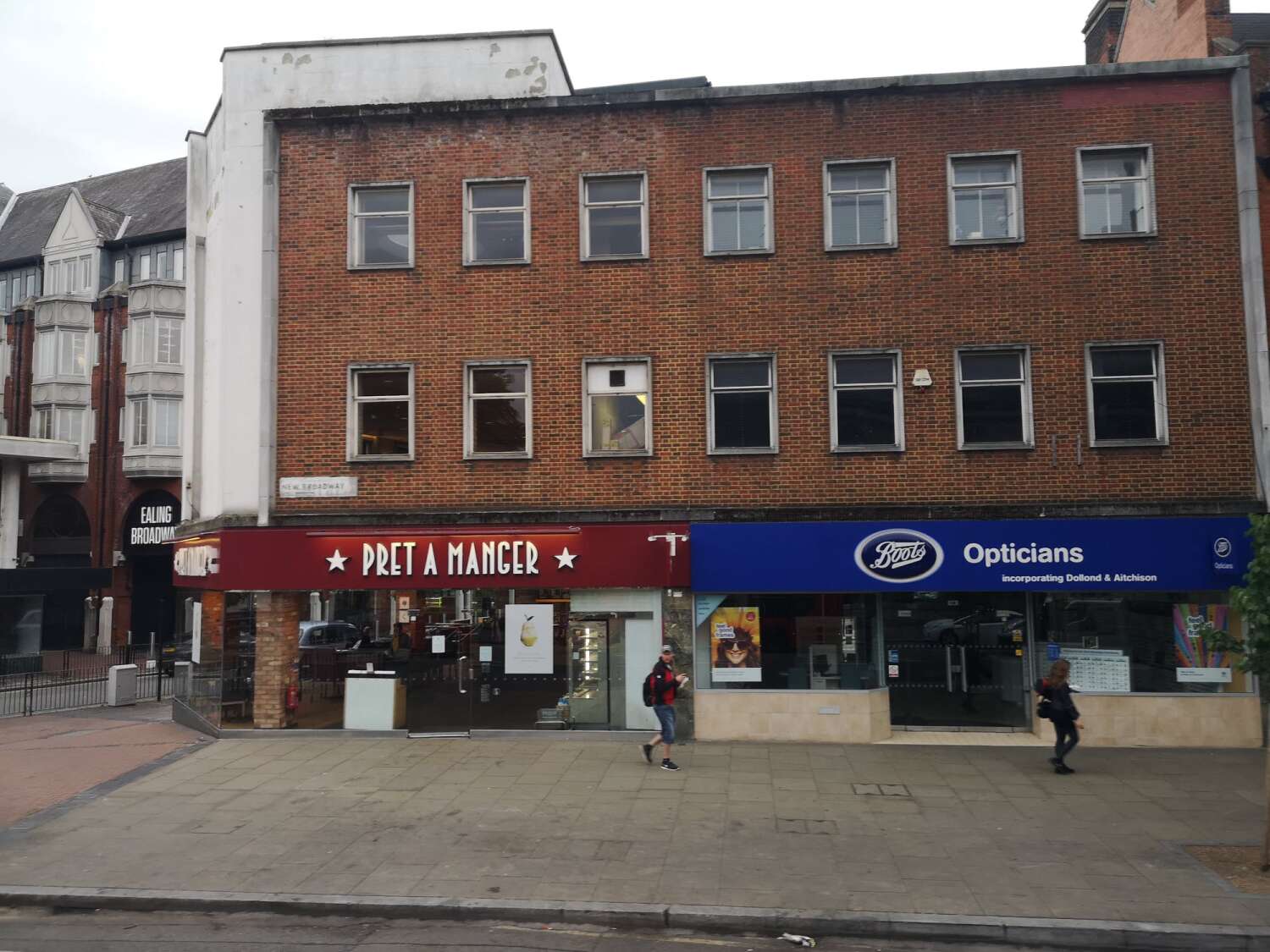 Travellizy expands its borders, making distant countries and continents accessible, offering the best deals not only for flights but also for staying in unfamiliar corners of the planet, so that traveling is interesting and delicious. Let's fly to Scotland!