One of the most famous world festivals, Oktoberfest is not only a great opportunity for drinking lots of beers, but also to get in touch with the local Bavarian traditions. The South of Germany is worldwide known for its specific history and culture, therefore, you can easily use your time in Munich for the duration of the festival - the second half of September and the first week of October, to better get to know this important slice of German history.
Oktoberfest deco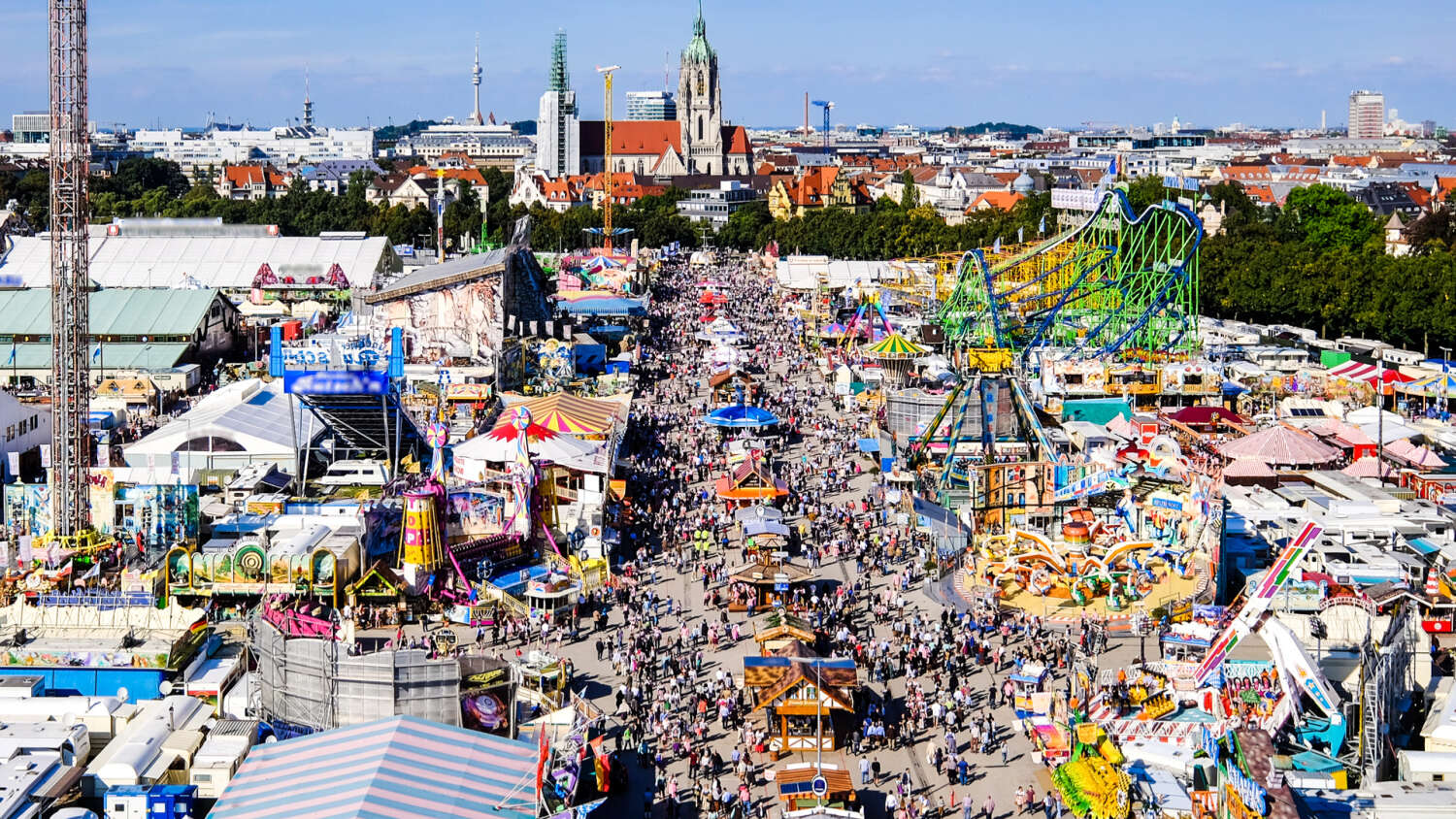 Oktoberfest is celebrated lavishly throughout the city of Munich, but all over Germany as well, with typical decorations and accessories that you can easily find to any kiosk or souvenir store all over the country, but especially throughout Bavaria.
As the national colours in this region are white-and-blue, every simple accessory, as well as original Oktoberfest costumes and aprons, do usually include a variation of those colours. Typical elements of traditional Oktoberfest deco are the garlands or cups and plates decorated in white and blue. You can purchase them everyone to recreate your Oktoberfest pub any time of the year and anywhere, including at home. All you need is a beer stein in hand filled with the delicious beer made in Bavaria.
Oktoberfest tents (How to reserve and price)
If you plan to spend your time together with your work colleagues or family at a real Oktoberfest Munich festival, you may need to keep in mind that, as everything in Germany, you need to plan carefully in advance. How early you may ask? Some are so fast that hardly one month after the festival is over, they are already booking a place for a feast of Oktoberfest beer the next year. The entry is free but when you are making reservations, you may need to pay in advance a certain amount that can be used as vouchers for food and drinks on the spot. You need to be always right in time, otherwise your reservation will be automatically nullified. No worries though, there will always be available place as a third of the places are always kept free for the many random visitors.
There are 14 tents and before you decide where exactly your place is, we'll offer you a short overview of each of them:
-Marstall Festzelt - the predominant theme are horses, therefore, it is strongly recommended if you love those noble animals
-Fischer-Vroni - famous for the rich fish menu
-Armbrustschützenzelt - where every year German Crossbow Championships are taken place
-Ochsenbraten - a traditional tent since 1881, where at least 100 oxen are consumed every year
-Hofbräu Festzelt - is recommended to any visitor to Oktoberfest looking for an international ambience. It has live events and a great place to dance
-Hacker Festzelt - where the best of Bavarian cuisine is served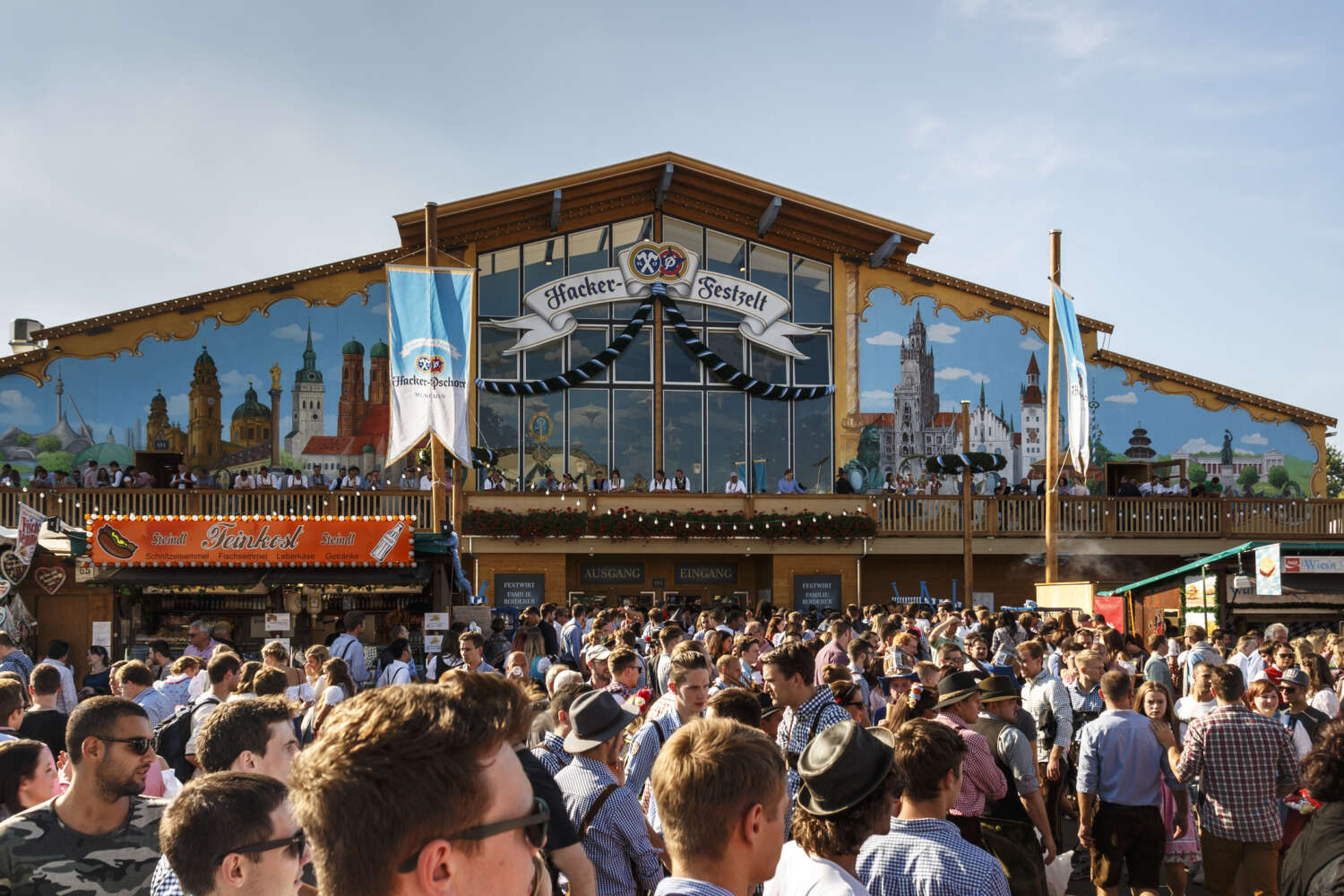 -Augustiner - is a traditional tent of the Augustiner brewery where this century-old beer is served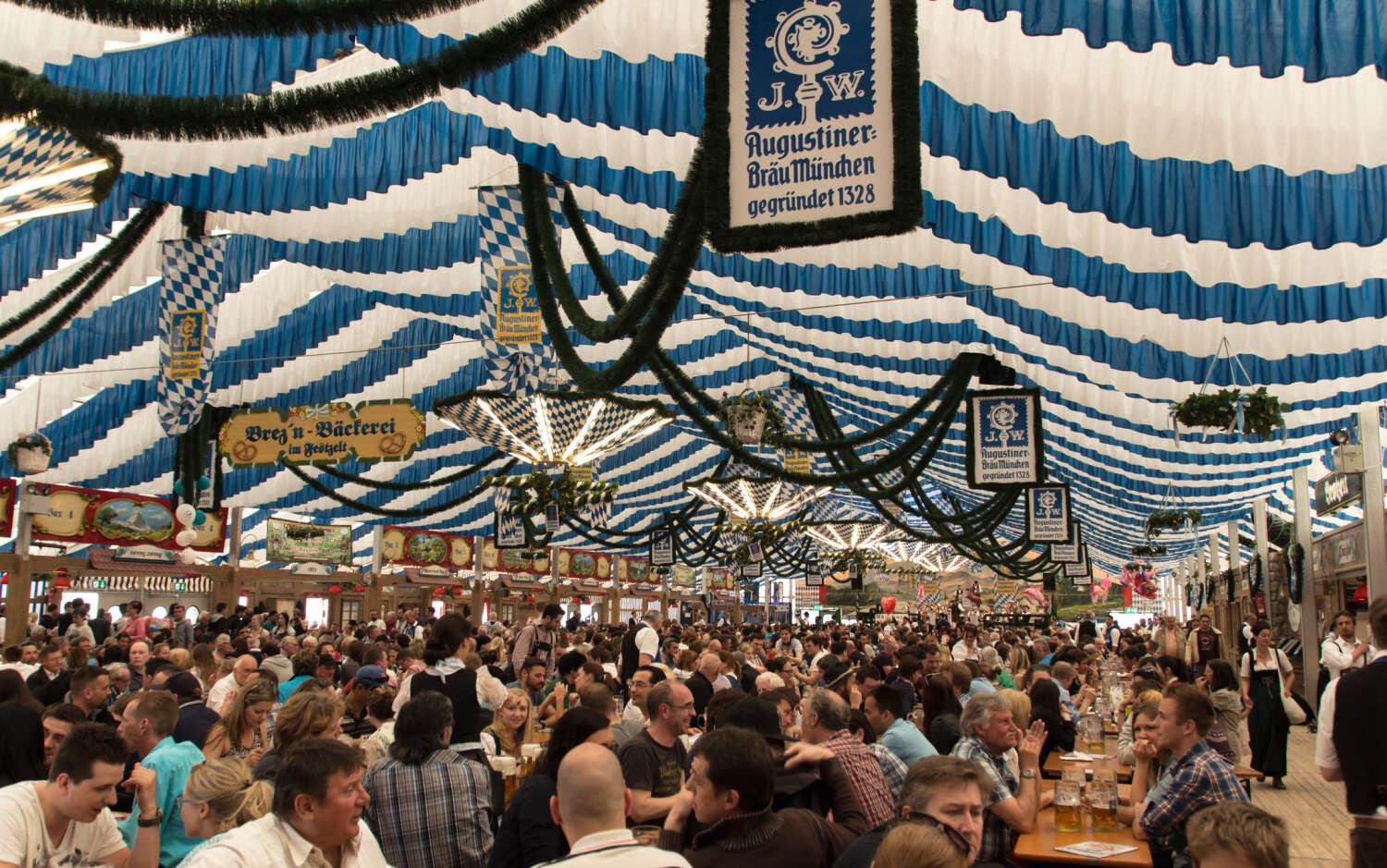 -Schottenhamel - it is where everything begins. It is here where the Mayor of Munich declares the opening of Oktoberfest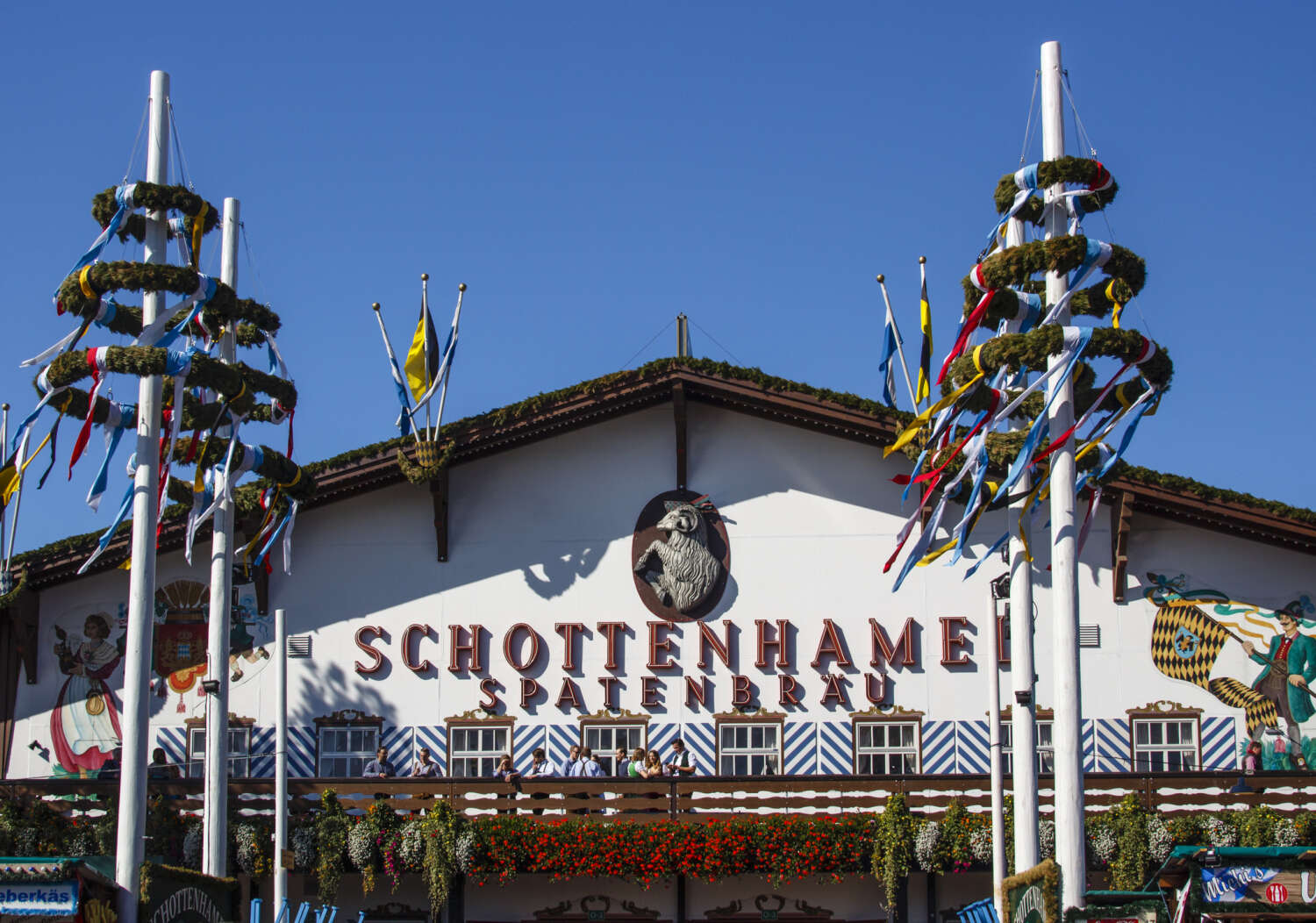 -Pschorr Bräurosl - is where the first Sunday of Oktoberfest there is a Gay Sunday organised, with live music and a lot of South-Tirolean ambiences.
-In the Schützen Festzelt, between drinking beers, you can also try your chance at one of the 110 shooting stands. 
-The Paulaner Festzelt is famous for its Paulaner beer mug but also for its brass band ambience or by the fact that most often you may find here the famous soccer stars of Bavaria's most famous team: FC Bayern.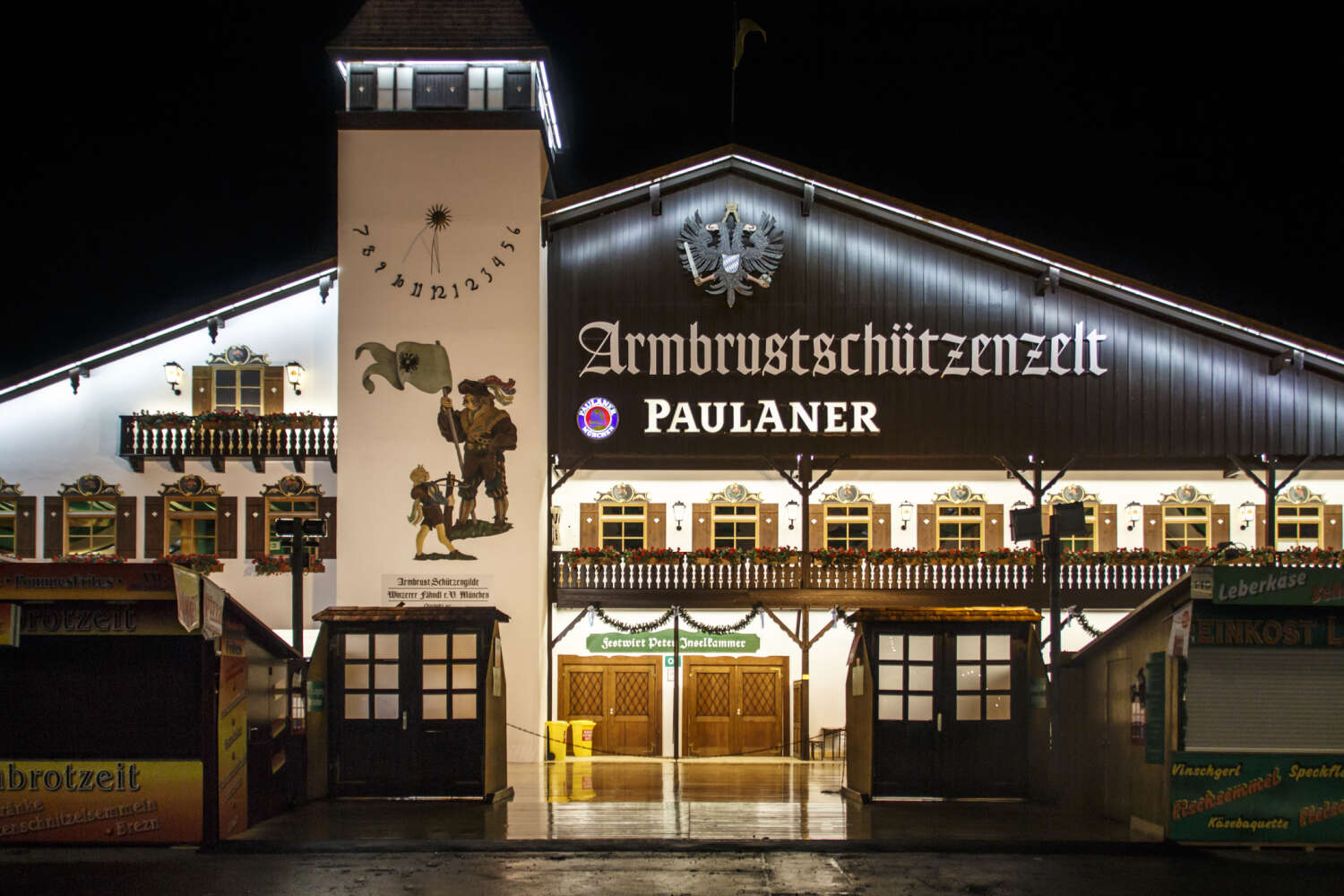 -Löwenbrau - is where the local beer with the same name is offered. You can find easily this tent as a huge lion is roaring. It is the best place also to taste the best of Bavarian specialities.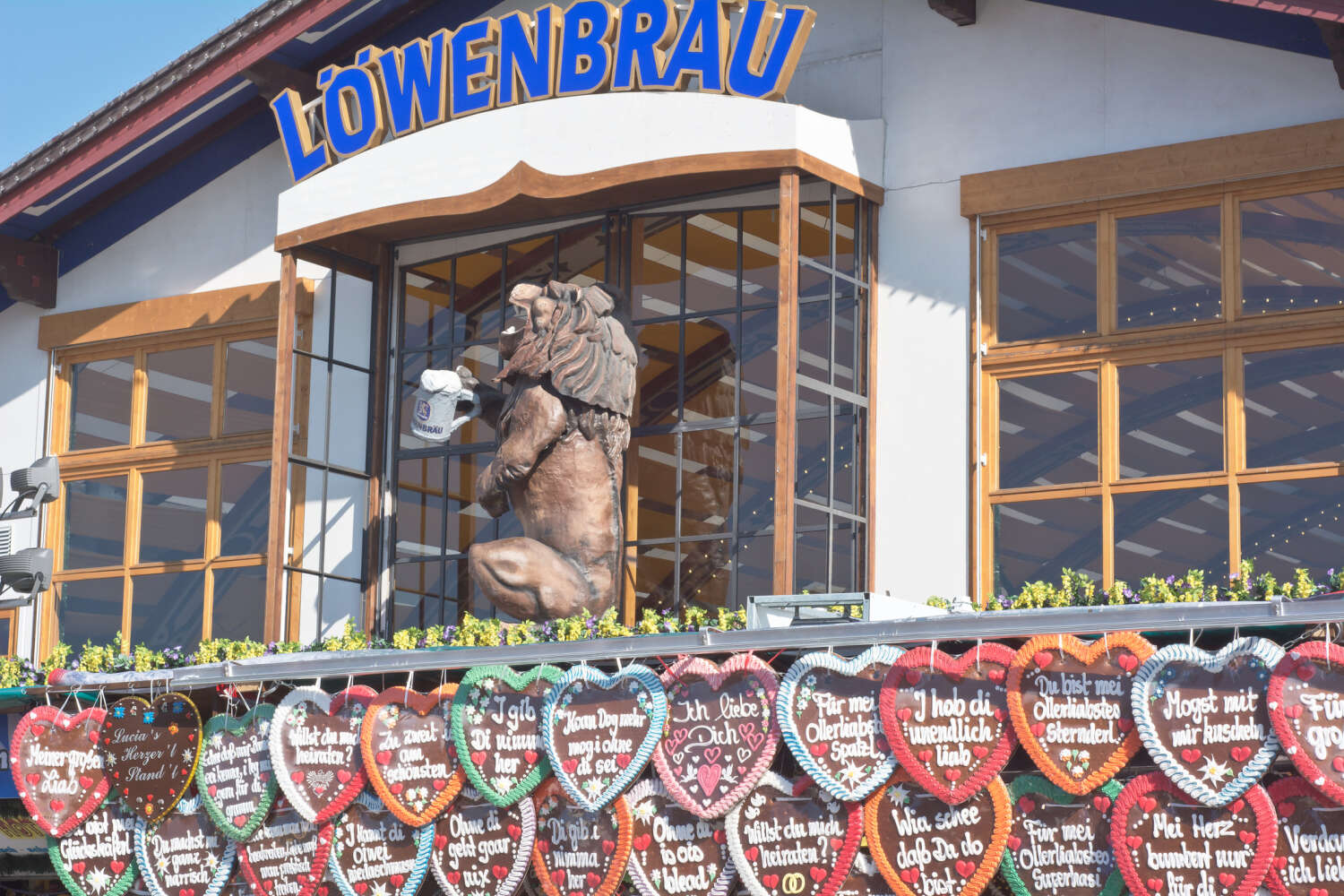 -Käfer Wies'n Schänke is where you can meet the local high-life and Munich's most important personalities
-Kufflers Weinzelt is for those visitors of Oktoberfest that would rather have a glass of wine and champagne. No beers here, only fine local and international wines.
What do you think, you know where you would love to spend your Oktoberfest days?
Oktoberfest pub
Beer
At Oktoberfest, everything is mostly about beers. A staple German drink, whose production is regulated by a famous purity law which sets high the standards of the water used for the production of the golden drink. Another rule which applies to Oktoberfest's drinking menu is that all the beers served during the festival should be made in Munich, most specifically one of the six breweries.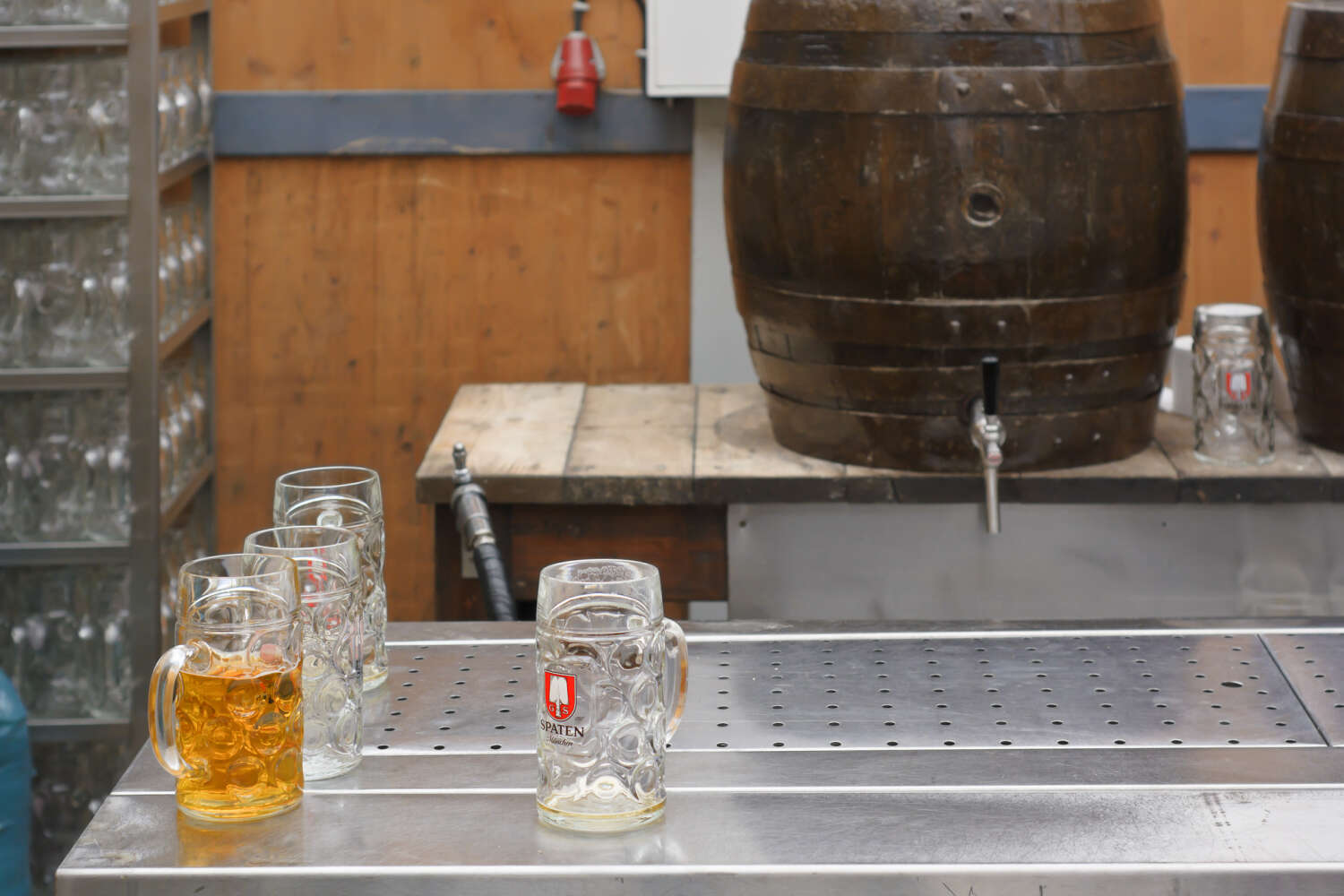 During the three weeks of the festival, you have the chance to taste more or less famous beers such as Spaten, Löwenbräu, Augustiner, Paulaner, Hacker-Pschorr or Hofbräu.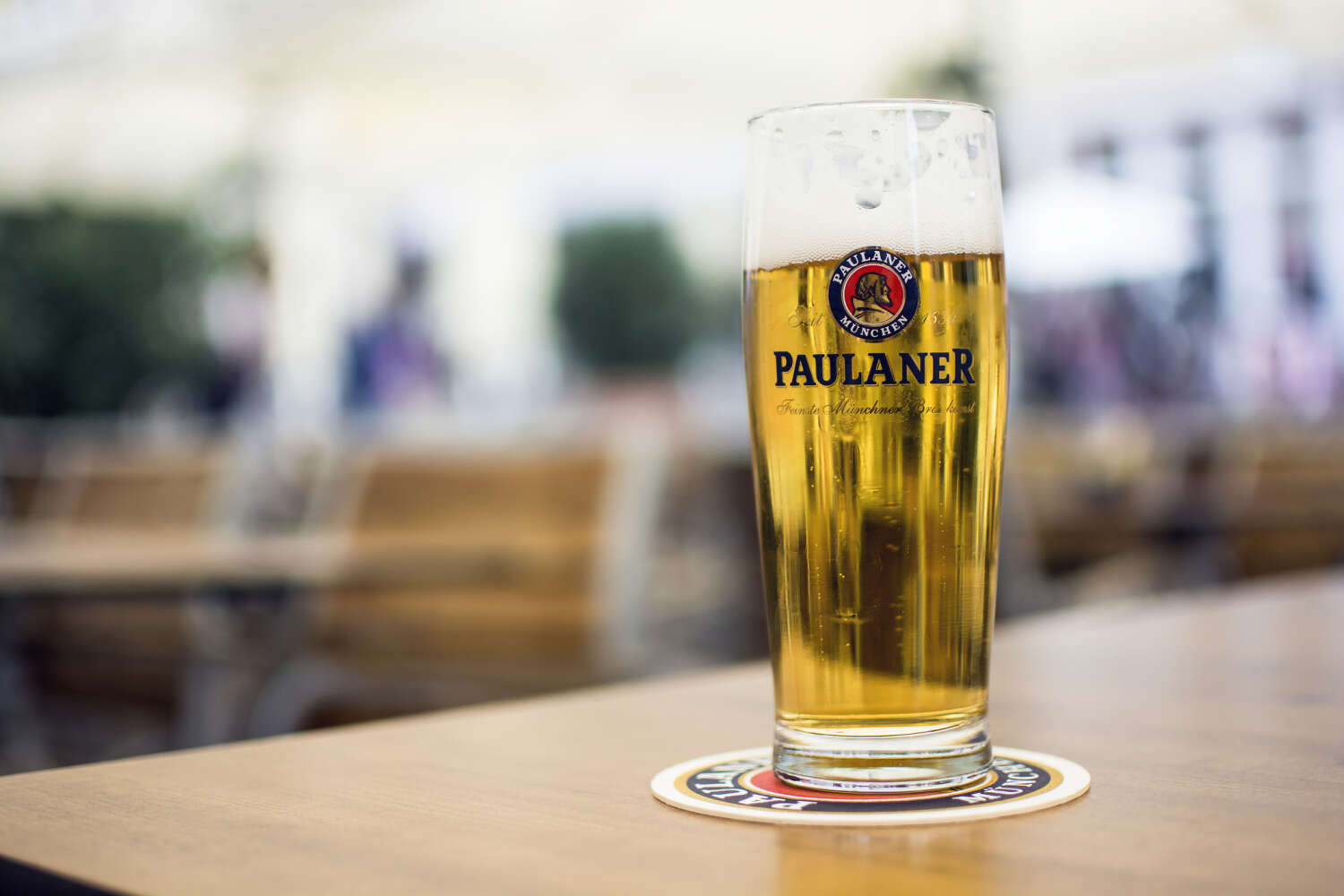 To be served by the liter - the Mass - for a price which starts with 10 Euro. Some tents may have different prices and the most expensive Mass costs around 11.50 euros. The prices slightly may differ from a year to another.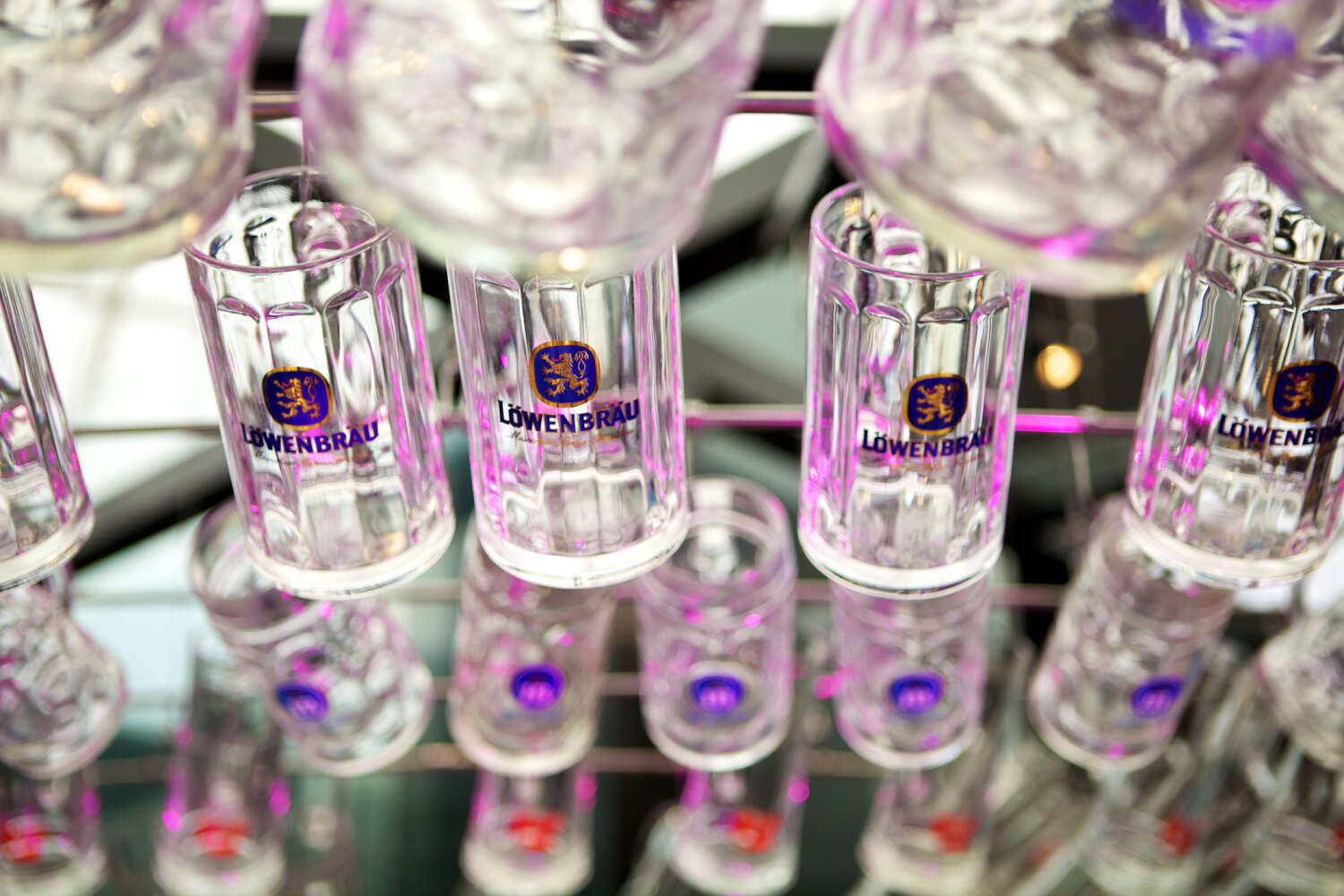 Menu
Actually, when it comes to foods, forget about any kind of diet while at Oktoberfest. Served by ladies dressed in Oktoberfest fancy dress in a typical Oktoberfest pub, the dishes cover all the possible variants, mostly meat-based with side dishes, always matching the beer. 
Food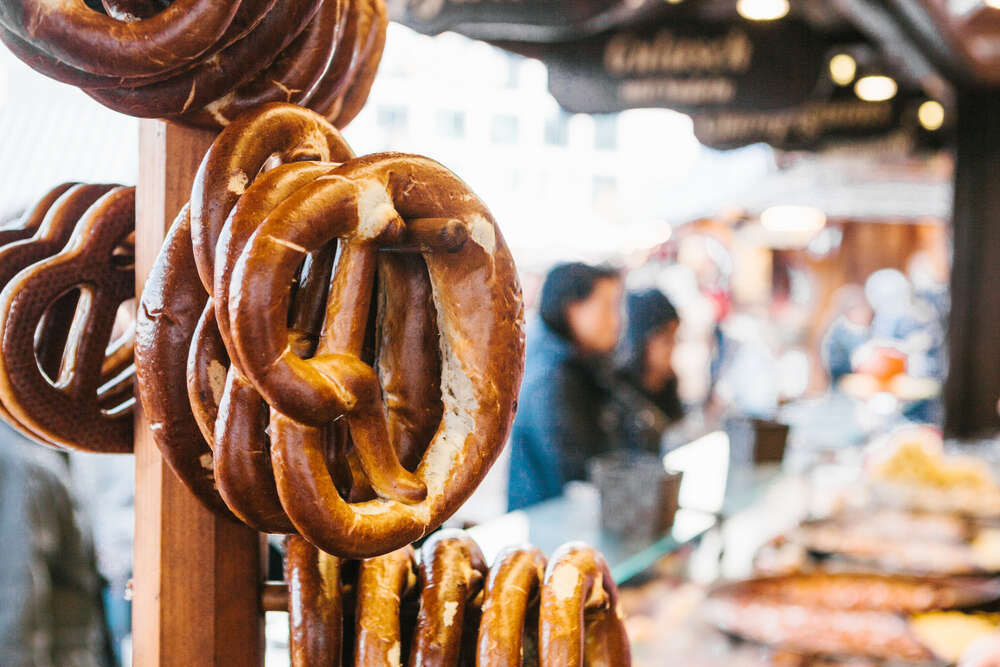 The cheapest one is the pretzel, a loose knot shaped pastry, which in Bavaria is filled with butter or cheese. It costs only 3 Euro but it is huge enough to feed at least two hungry people. What else should you try during your exploration of Oktoberfest? One of the staple food is the Weisswurst.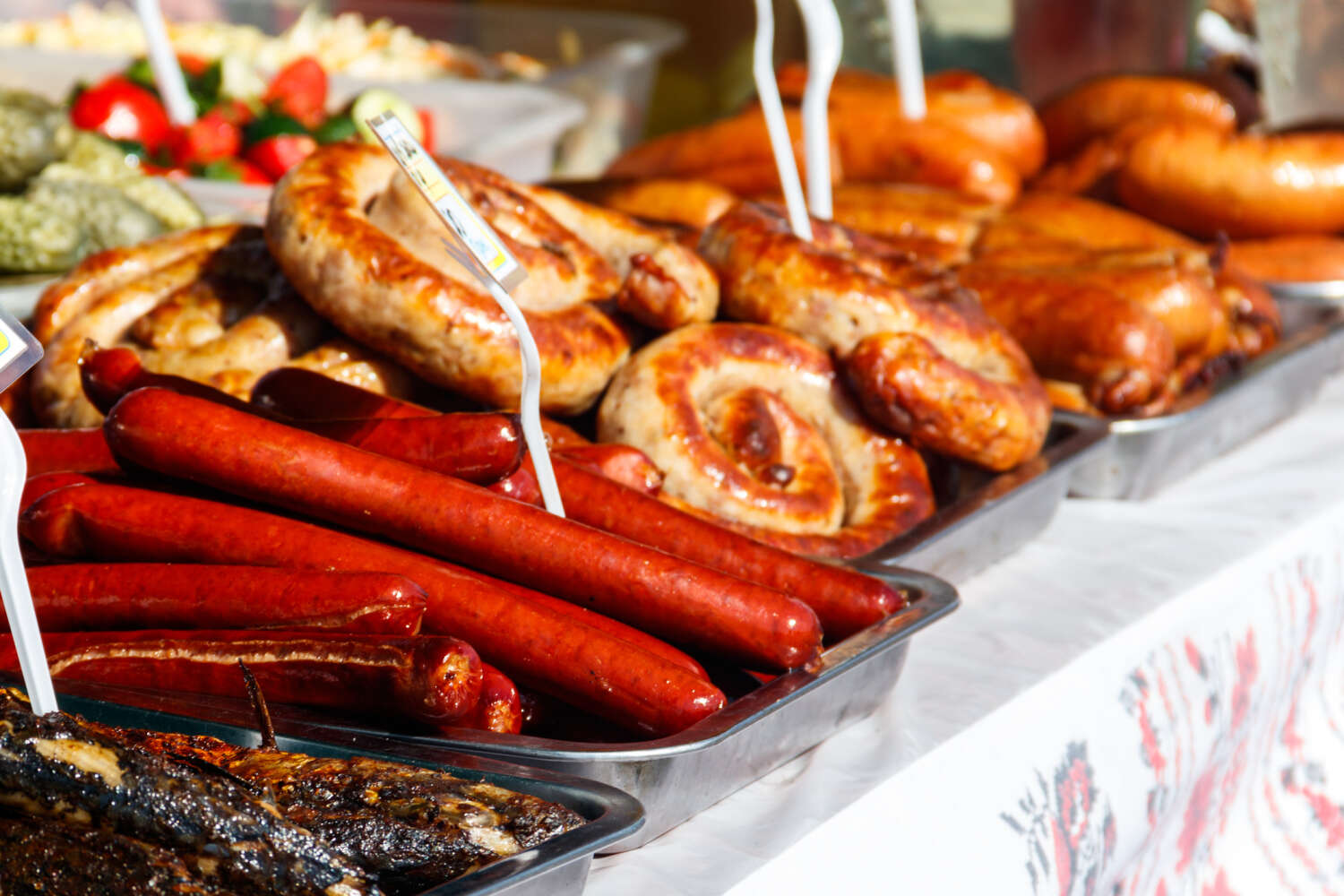 To be served together with mustard (Senf), it is a white sausage which includes minced pork, bacon and veal meat, but also a very interesting combination of cardamom and ginger. The Bavarian way to eat it is by cutting off the tip and sucking it out of its skin. As a garnish, you can order the famous Sauerkraut, the fermented cabbage salad. Or a potato salad or another typical potato dish - the fried potatoes (Bratkartoffeln)? Another favorite local dish that you should definitely try during the festival are the potato dumplings, Knödel.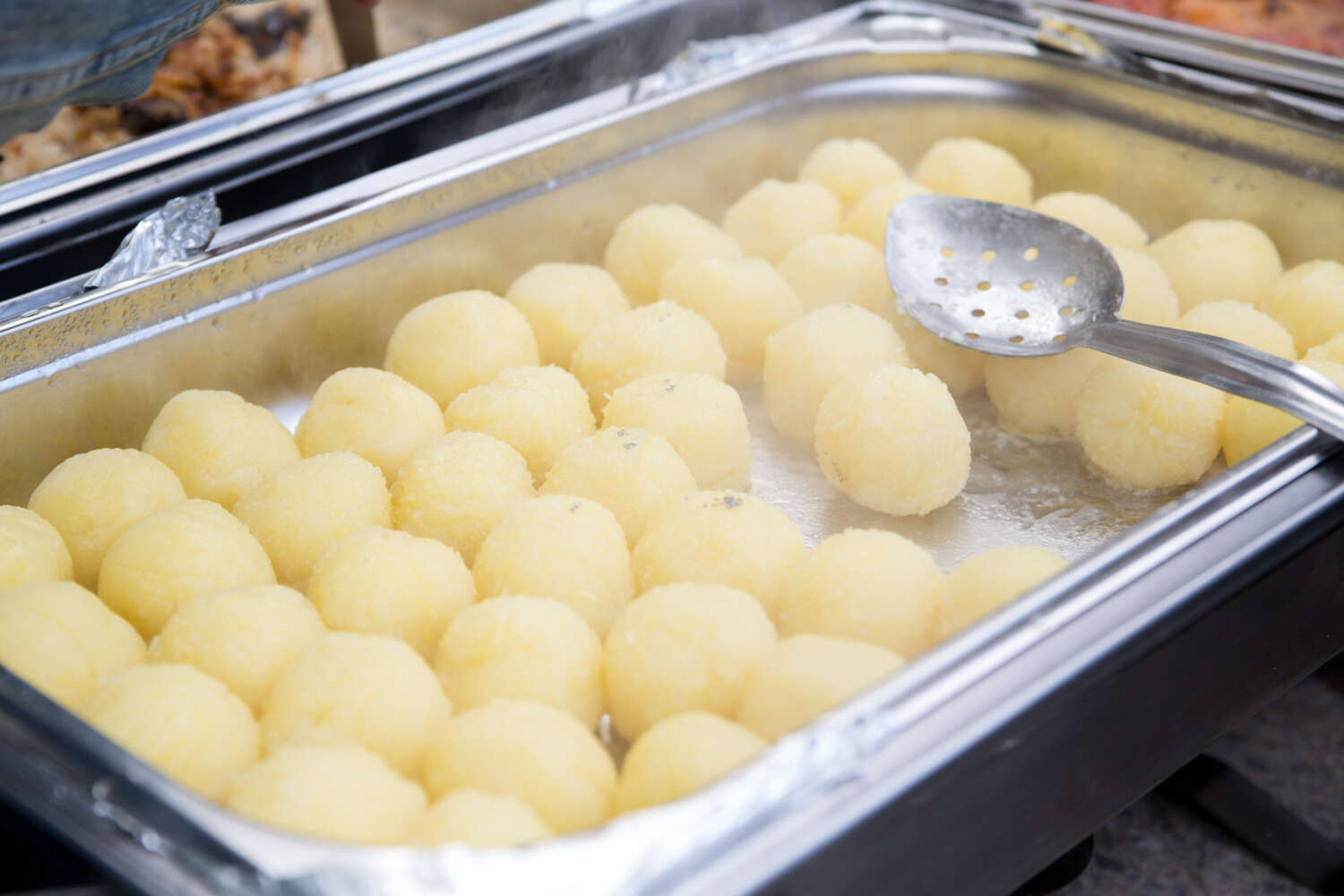 Feeling full already? Wait for a second...there are more and more meat-dishes coming your way. For instance, the Brathendl, roast chicken on a spit. Another roast, made of pork this time, is the Schweinebraten. More special meats are also served in various tents, such as a horse. Of course, food as colours is a matter of choice. A favorite dish is the Steckerlfisch, a grilled fish on a stick.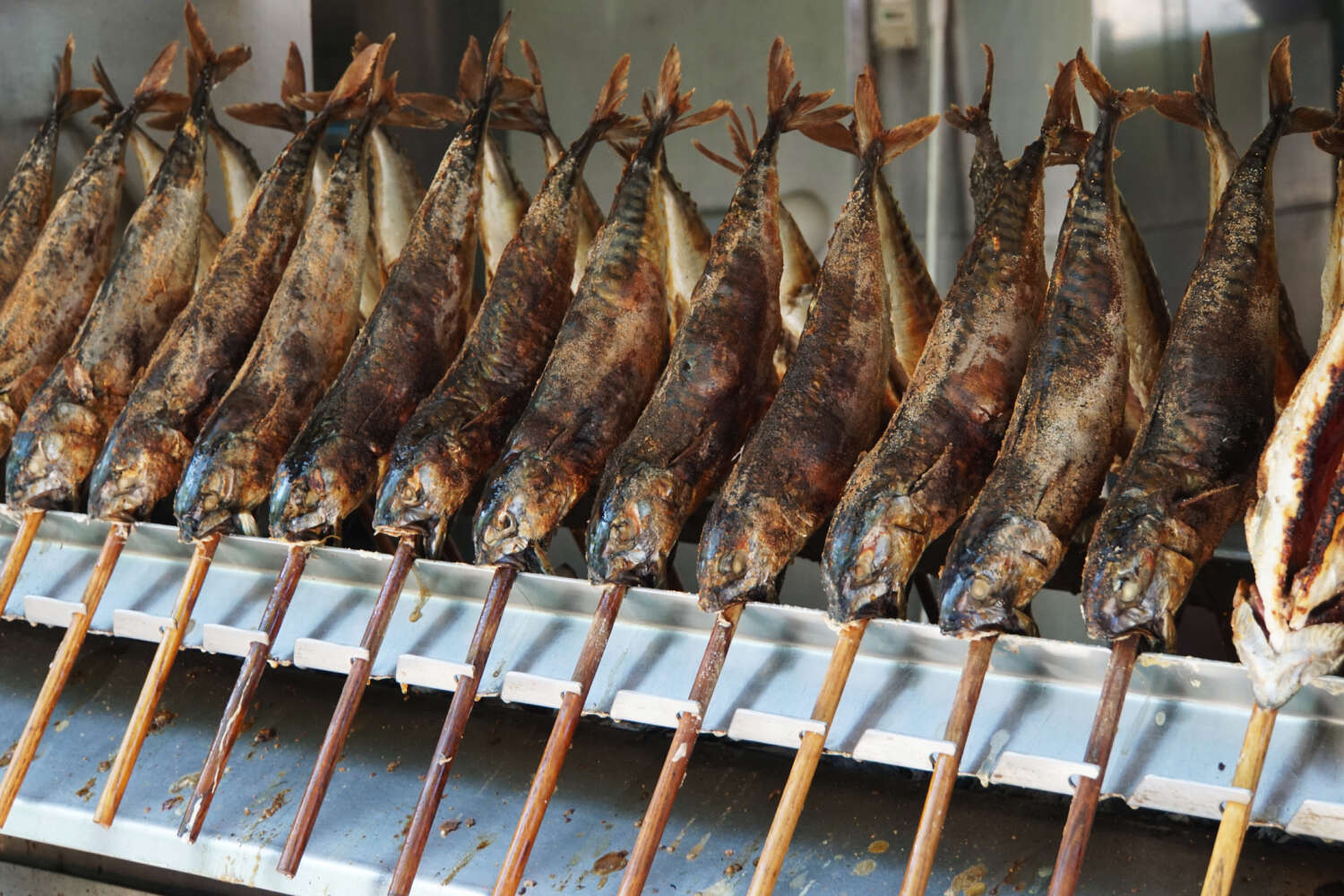 Still, place for the sweet left? There are a couple of them that you cannot leave Bavaria without trying it. The easiest - and cheapest too are the Gebrannte Mandeln (roasted almonds). One of the most recommended are though: the Apfelstrudel and the crown of the Bavarian - and German - sweets: the Black Forest Cake.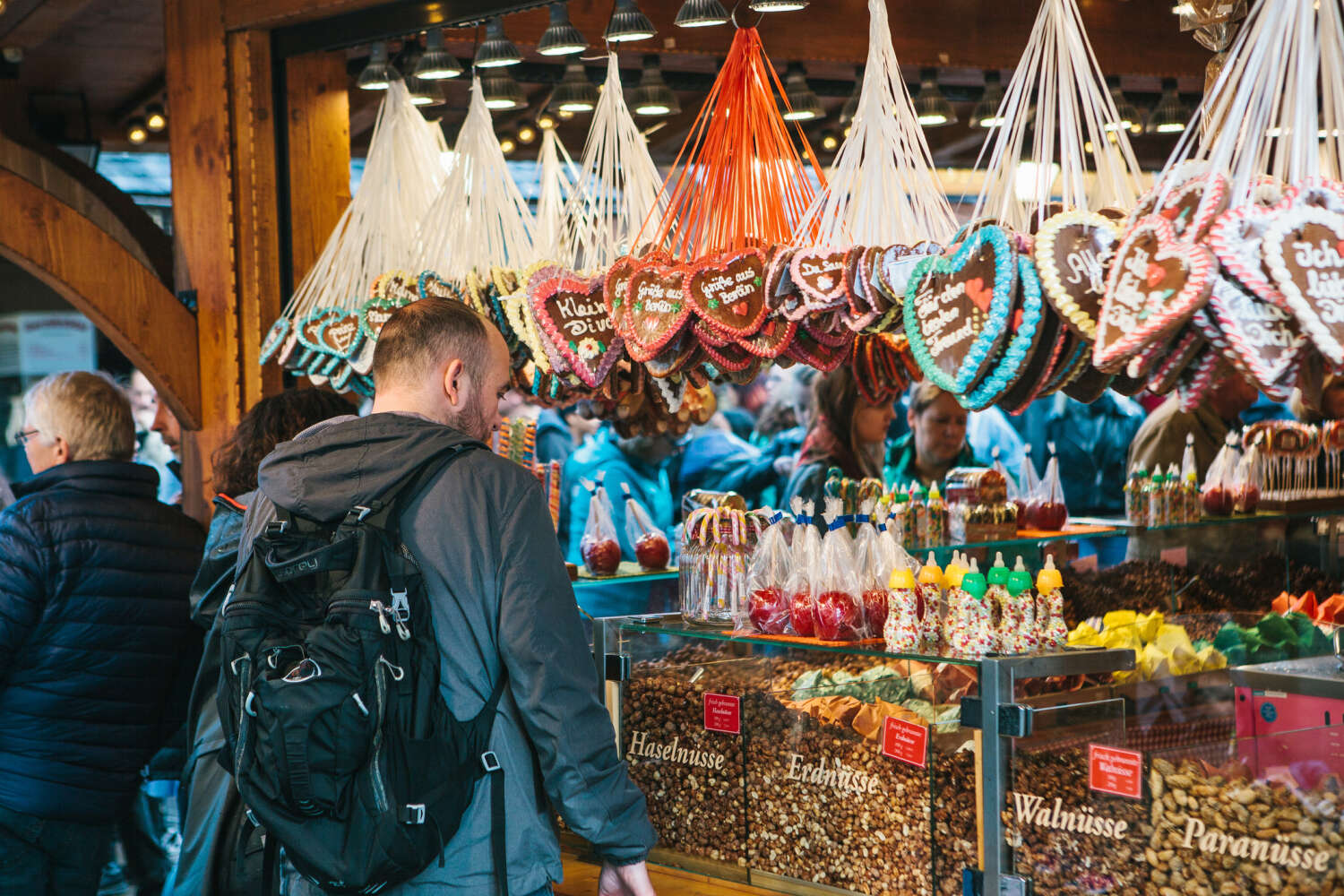 A simple dish plus a beer costs around 15 Euro. During the week, there are special happy hours offers for 10 Euro.
Final thoughts
Oktoberfest is a great opportunity to try the best German beers and dishes while exploring different tents and meeting different people. With live music events and various other happenings during the three weeks, you will never regret being there. It's one of a lifetime adventure and we hope that we helped you to get the best of your short or long stay in Munich during Oktoberfest.
If you want to find out more about the history and culture around Oktoberfest, have a look at our other dedicated article on this topic. It will definitely inspire you to not miss this interesting German festival any single year from now on.